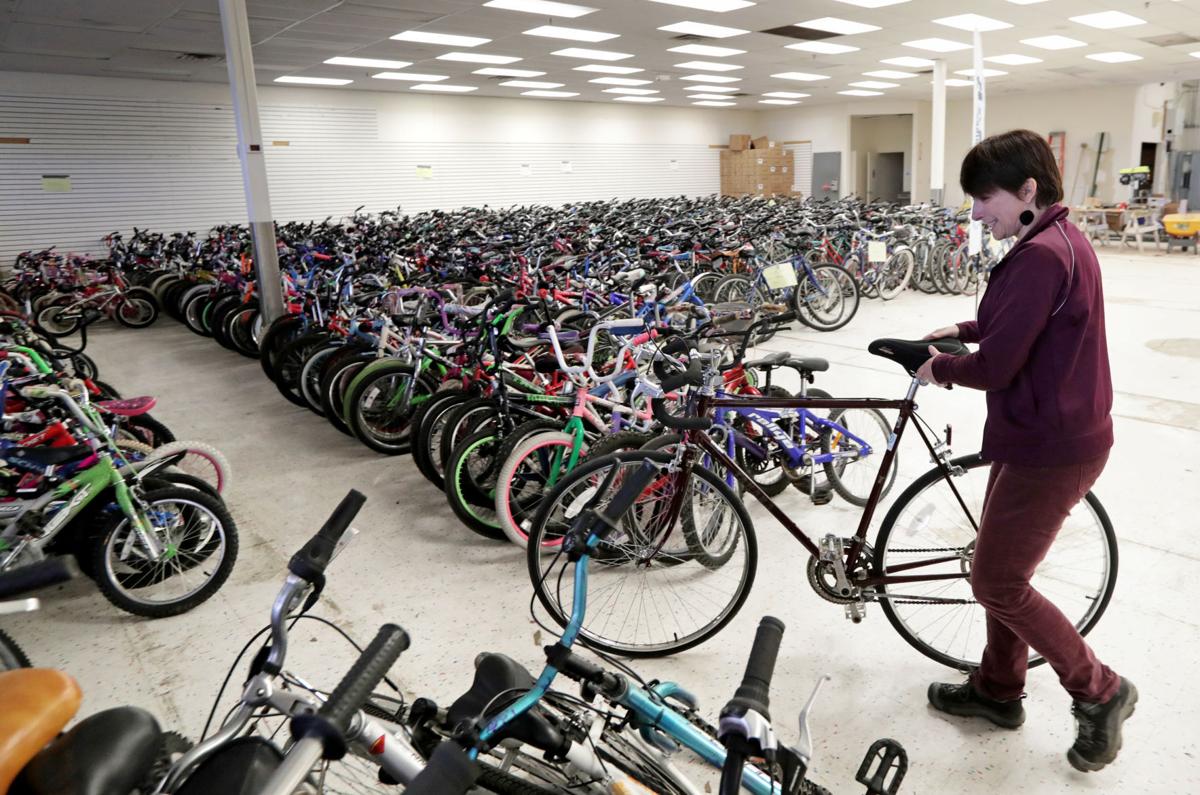 A Madison-area charity was able to distribute over 1,000 free bicycles to nonprofits and schools throughout Dane County during the COVID-19 pandemic.
Free Bikes 4 Kidz Madison, which donates bicycles to groups that serve communities of color, said it collected and distributed 1,041 bicycles to 33 entities this year despite the health crisis.
Instead of handing out bicycles in one large event as in years past, the organization scheduled four "drive-through" bicycle pickups and delivered others to recipients by semi-truck.
"This is obviously a challenging time, but we were able to shift things around and still come through with a super successful effort," said Kristie Goforth Schilling, executive director of the Madison chapter of Free Bikes 4 Kidz.
This year, the organization was able to expand its reach beyond young people to get over 200 bikes to front-line workers who were in need of low-cost transportation during the pandemic, she said.
Free Bikes 4 Kidz Madison facilitated pickups for adult front-line workers through organizations including Madison Urban Ministry, The Road Home, Nehemiah, YWCA Madison, Literacy Network, Latino Academy of Workforce Development, The River Food Pantry, Shelter from the Storm, Tenant Resource Center, Luna's Groceries and Porchlight.
"It's a credit to all the amazing people involved that we were able to stay focused on our mission to deliver bikes to those who need them most," said Peter Gray, board president for Free Bikes 4 Kidz Madison.
The giveaway is made possible each year through donations of used bicycles, which are collected in January and refurbished over the winter.
"Getting kids on bikes allows them to establish early healthy habits, independence and discover the joy that comes from having a bike of their own," Goforth Schilling said. "I know how much having a bike meant to me when I was a kid, and sharing that experience is what makes this effort so rewarding."