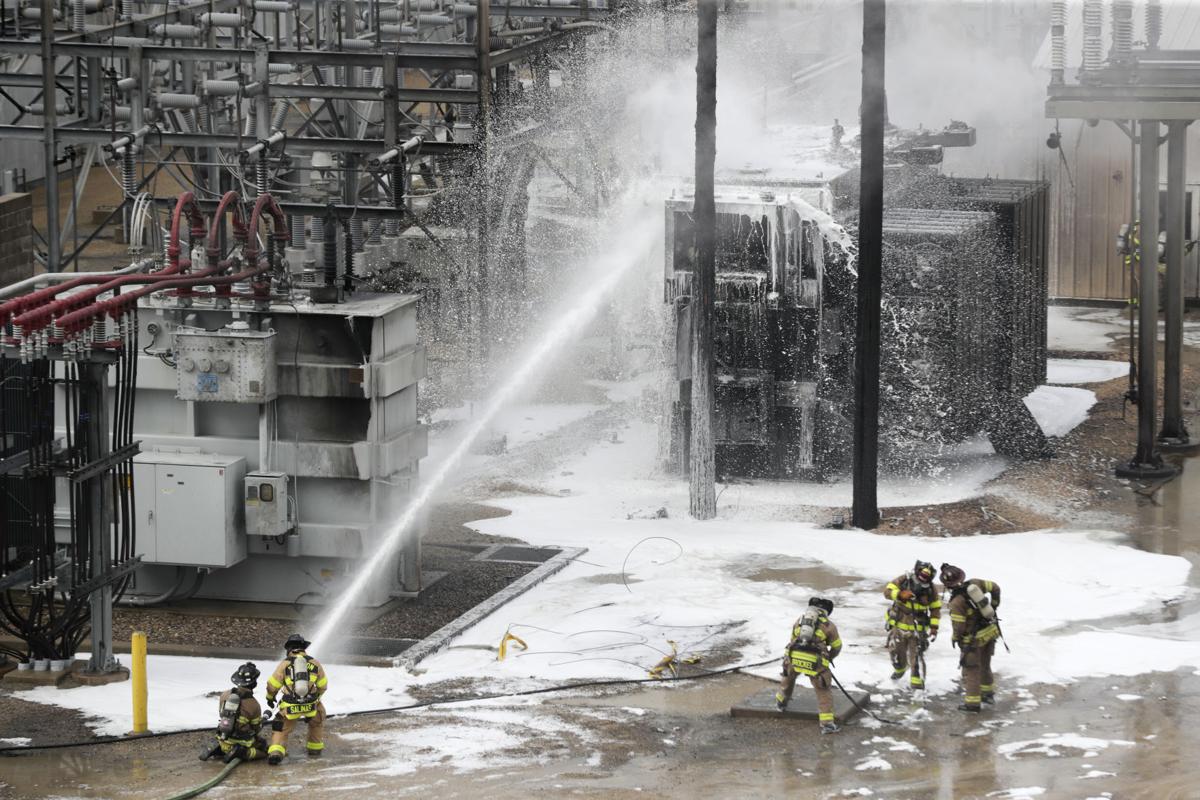 After 12 months, the city of Madison is still seeking answers from a third-party commission tasked with investigating the transformer explosion that caused a blackout on the hottest day of the year.
Mayor Satya Rhodes-Conway sent a letter to American Transmission Company CEO Mike Rowe on Tuesday to again request the release of the full third-party investigative report on the Blount Street substation fire on July 19, 2019.
In October, American Transmission Company identified the part that caused the explosion — a voltage regulator known as a "load tap changer" in the 138-kilovolt transformer had failed and ignited combustible gases.
The part had been in service for 35 years and has a life expectancy of 50 to 60 years, but a sample of gases taken from the transformer in June showed changes. American Transmission Company ordered a follow-up test in July and made additional inspections in the days leading up to the explosion. The company had planned to shut down the transformer for a more in-depth inspection on July 22, spokeswoman Anne Spaltholz told the Wisconsin State Journal in October.
More than 13,000 customers of Madison Gas and Electric were without power due to the explosion.
After power was initially brought back online in July 2019, residents in the affected area continued to experience outages due to mechanical issues that resulted from rebooting the system.
In her letter, Rhodes-Conway cites a lack of full answers into the cause of the explosion.
"Nor do we have information about the steps you've put in place to correct any issues you identified, or about the vulnerability of your electric infrastructure in Madison," she wrote to Rowe.
The letter indicates Rowe's willingness to meet with Rhodes-Conway privately to discuss internal reviews and an assessment of other transformers in Madison, which did not satisfy the mayor, saying a private meeting will not effectively inform the public.
"As I believe this information should be shared publicly, I request that you please publicly release the investigative report conducted regarding the Blount Street substation fire, as well as any follow-up assessments of the electric system safety and reliability overall, and steps you've taken to prevent any future occurrence of such an event," Rhodes-Conway wrote. "This was a dangerous and costly event for many in the city, and the public deserves to understand what happened and what the risk of a future event may be."
In a statement Saturday, American Transmission Company spokeswoman Anne Spaltholz said the company has offered to speak with the Mayor's office, and that offer remains open.
"ATC replaced the transformer at Blount Substation last fall, and it is operating safely and reliably — helping to keep the lights on for the greater Madison area," Spaltholz said.