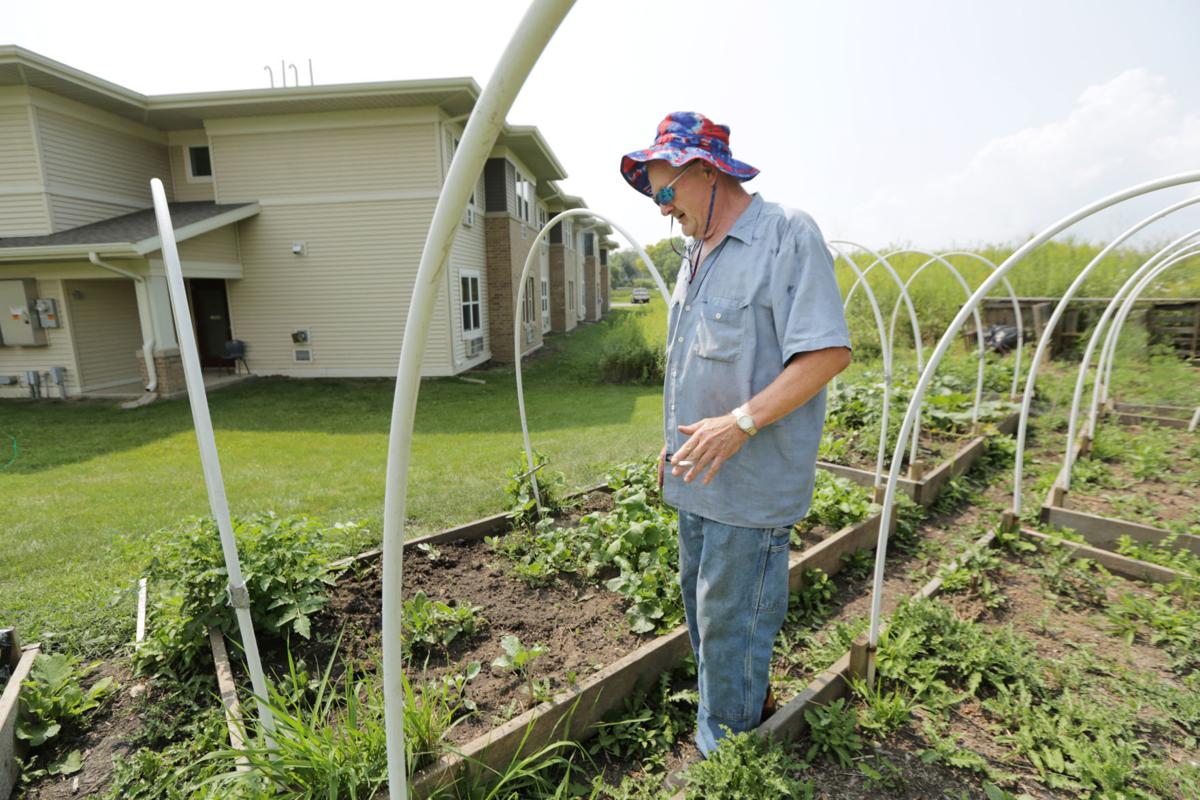 After losing $350,000 in federal grants last year, residents and employees at the Madison homeless shelter Safe Haven say it has survived but is struggling.
The Far East Side shelter, which serves homeless people with mental illnesses, almost closed when the Department of Housing and Urban Development cut its funding. Donations of about $243,000 and $100,000 in one-time funds from Dane County put the shelter back on its feet. But the lack of consistent funding has stretched the shelter thin in staffing and resources.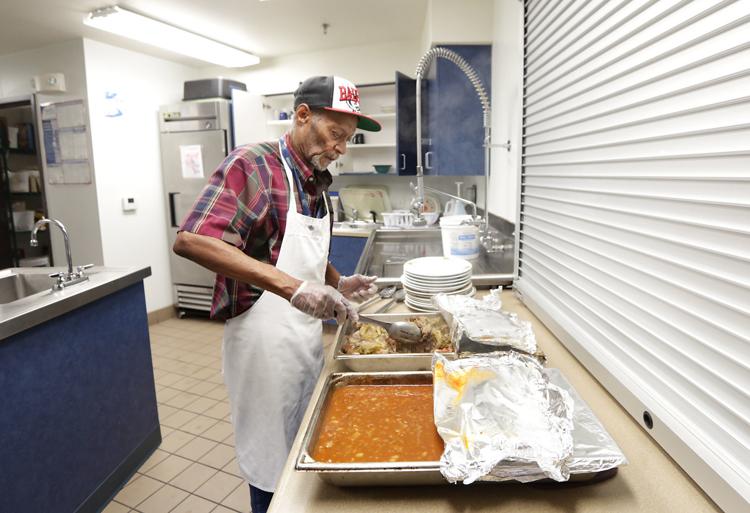 Safe Haven lost its annual $350,000 in grants when HUD restricted funding to shelters using a "Housing First" approach, which focuses on getting the chronically homeless into housing and then offering them services.
Since the cuts, staff numbers have dwindled, and the shelter is only open and staffed 11 hours a day, rather than the previous 24 hours a day, said Safe Haven Coordinator Marjorie Lewis.
Daytime service hours have been reduced from 7:30 a.m.-8 p.m. to 9 a.m-6 p.m., and the 14-bed overnight shelter was shut down and turned into low-rent apartments for eligible clients. The shelter also lost its dedicated case manager position.
"Honestly, we're providing more services with less staff," Lewis said. "It's going well, but it's challenging. It's required us to really work hard to find efficiencies in terms of how we're working with our clients."
Safe Haven's clients, who require specific and varied care, are reflected in the diverse services the shelter provides, including three meals per day, laundry service, counseling for mental health and substance-abuse problems, in-home care for disabled residents and one-on-one mentoring.
Although the overnight shelter is gone, Safe Haven still provides cots during the day for visitors who need to rest. Lewis said that in recent months, Safe Haven employees have also become increasingly focused on crisis stabilization for clients in distress.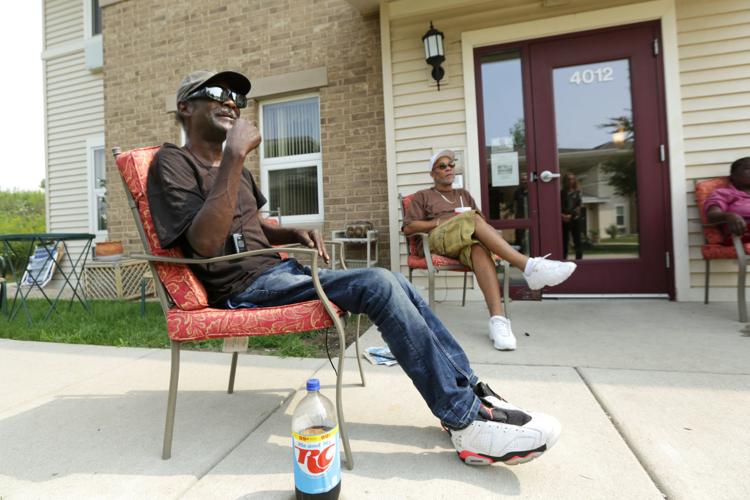 Struggle over loss of hours
Dave Schueler, 66, who uses Safe Haven's daytime services, said the reduction in hours is the most pressing problem at the shelter right now.
"I'd like to see them go back to the daytime hours they had before," Schueler said. "I hear rumors that they're struggling to keep funding coming in, and I'd do anything if it would help (the shelter)."
Early-morning and late-night hours are especially important for homeless people who are struggling with mental illness or addiction, and those are Safe Haven's target clients, said Corey Brown, a combat veteran and Safe Haven resident.
"If you ask me, those (late-night and early-morning hours) are the most important hours," he said. "It establishes you so you're not involved in trouble. I'm a recovering addict, and it helped me. ... The fact that you can eat, get a shower, get a bus ticket — that was a relief that helped me get on my feet."
Brown lives in one of the 14 new one-room apartments carved out of the space that used to be the overnight shelter. The apartments rent for $400 a month and help sustain the shelter and provide permanent housing for clients.
You have free articles remaining.
They're in addition to the 34 larger rental apartments that Safe Haven already had.
The new rooms seem to have become the funding cuts' silver lining, Brown said. The low cost of the rooms and the independence they give tenants have given many residents "more room to grow" as they transition into permanent housing, he said.
"It's a stepping stone. It helps a whole lot of people out," he said.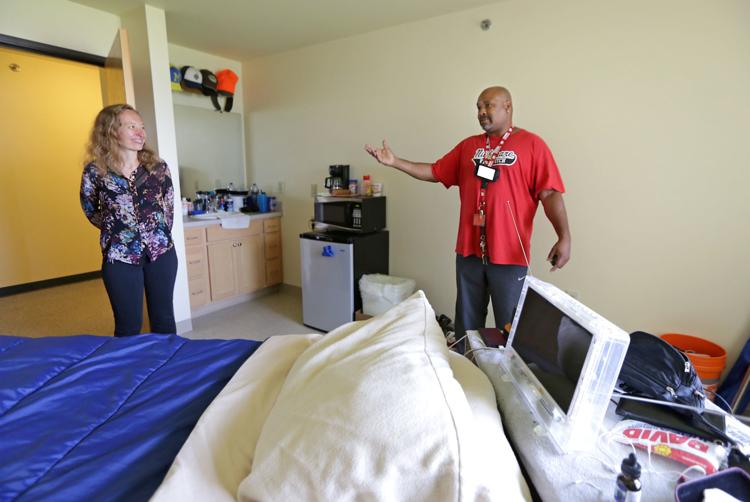 New guidelines create rifts
Such physical changes have been accompanied by ideological ones, as well.
The shelter has since become more invested in Housing First, Lewis said. In April, it stopped requiring clients to be sober to access services and launched an initiative to "take people from where they're at," she said.
While the new policies have meant Safe Haven provides housing to more people, the switch has disrupted dynamics in what used to be the only sober-living facility available to the homeless in Madison.
Two Safe Haven residents, who asked to remain anonymous for fear of losing their housing, said that since the shelter implemented Housing First, drug and alcohol abuse have re-entered the community and diminished their quality of life.
At least six residents who had been sober before Housing First have since relapsed under the new approach, one of the residents said.
"There used to be treatment programs, and now there's nothing. ... You can't just put active addicts in with recovering addicts and expect everybody to stay clean," the resident said.
Safe Haven still counsels clients with substance-abuse problems during case-management sessions, Lewis said, but in a way that prioritizes keeping residents in housing, rather than kicking them out for breaking the rules.
"Rather than kicking someone out for being intoxicated, we work to de-escalate or redirect residents who are behaving inappropriately for any reason," she said in an email. "Basically, we address the problem behaviors directly rather than the intoxication."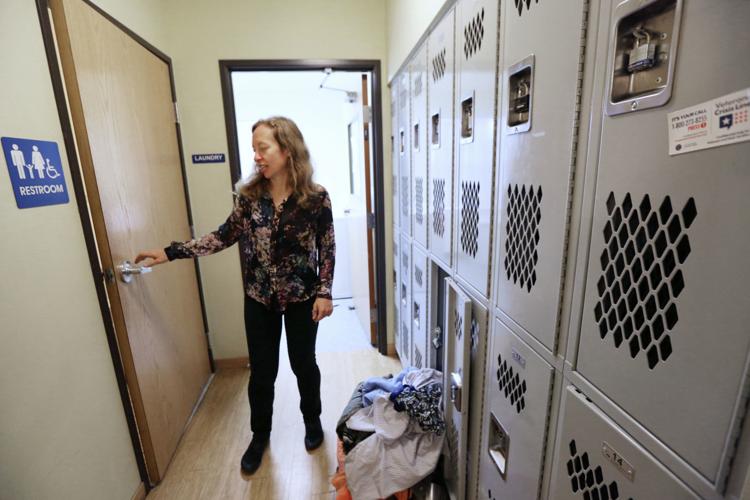 To stay open next year, the shelter hopes to receive $175,000 in funding from Dane County, Lewis said.
After the $100,000 infusion from the county last year, employees are hopeful the additional funding will be approved.
But Stephanie Miller, director of communications for Dane County Executive Joe Parisi, said the 2017 funding was a "one-time allocation to backfill a large federal funding cut."