The Madison Fire Department is examining its health programs and policies as federal officials plan to investigate the death of one of the department's members earlier this year after a stressful shift.
While it's still unclear seven months later if a taxing 48-hour shift contributed to the sudden heart attack death of firefighter and paramedic Richard Garner, the fire department is looking at whether its wellness programs, fitness testing policies and shift scheduling could better prevent job-related health problems or deaths.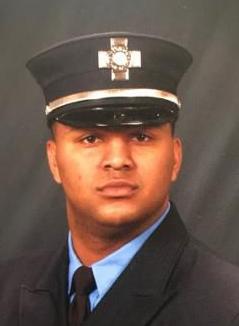 The department's self-examination also comes as the National Institute for Occupational Safety and Health (NIOSH), an arm of the Centers for Disease Control and Prevention, plans to probe Garner's death to see if there could be a link between its circumstances and several other similar firefighter deaths.
Autopsy results shared by Garner's family with the department found Garner — a seemingly healthy and fit 29-year-old — died from "acute cardiac arrest with an underlying factor of hypertensive cardiovascular disease," Madison Fire Chief Steven Davis said Monday. He said the autopsy didn't find any illicit drugs in his system.
"It's a pretty neutral ruling," he said. "He had a heart attack and we really just, we don't know why."
Davis said the department hasn't found a link between the cause of death and his shift, either. He said he doesn't believe the city or department faces any liability in the death.
He said Garner hadn't complained of any health-related concerns.
"At the end of the day, we have a firefighter that was well-liked in the community and well-liked in the organization and he's gone," Davis said.
Firefighters in Madison typically work 24-hour shifts, but are allowed to work longer to fill in for a colleague, Davis said.
He said shift length is one of the areas that could be reviewed.
"Any firefighter can work for any other firefighter and there are times that it puts them in a 48-hour shift," Davis said, adding that emphasizing the need for rest and quality sleep could be part of any changes.
The department will also weigh changes to its fitness and job performance evaluations, Davis said. He said the department has issued a request for proposals to study its standards.
You have free articles remaining.
Register for more free articles
Stay logged in to skip the surveys
"We want to ensure that those evaluations do what we think they do," Davis said.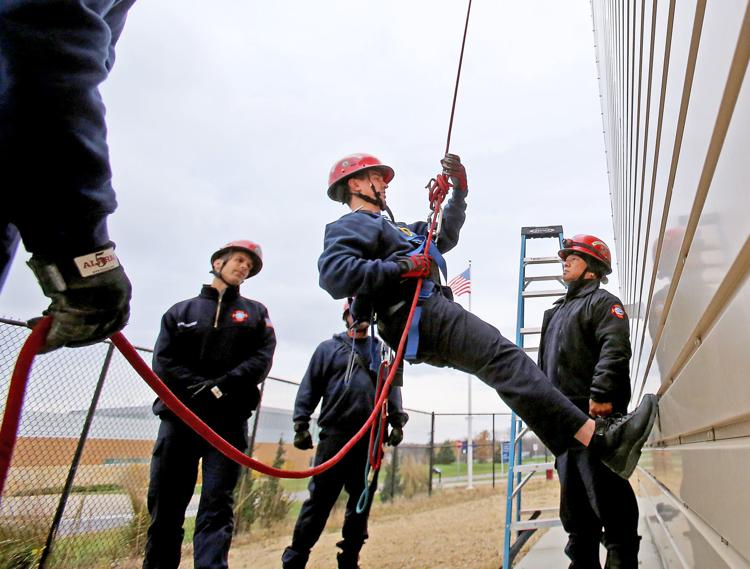 Before they're hired, firefighters must complete a health evaluation and physical abilities test. Department members involved with its hazardous materials team must get annual health checkups, with all other members given the option to have one yearly, he said.
Most firefighters choose to get a medical exam every year, Davis said. Firefighters also must complete a physical abilities test every two years.
The department is also considering updating its health and wellness program that helps members work on things such as fitness and nutrition.
Still, considering changes doesn't mean the department's entry-level fitness testing and continued skill evaluations are lackluster, said Mahlon Mitchell, president of the state firefighters union and the union that represents Madison firefighters.
"I believe what we do as a department for our minimum standards ... are fantastic when you look at what's happening across the rest of the country," he said.
Federal agency involvement
Davis said NIOSH investigators will likely come to Madison in the next month or two to analyze Garner's case as part of a larger national review of recent unexplained deaths of young firefighters.
Garner's incident is similar to several post-shift firefighter deaths in an approximately six-month span, he said. Those firefighters were all between the ages of 28 and 37.
"In talking to the doctors at NIOSH, what they've found is there's been six or seven fatalities in fire departments across the country in about a six-month period that were identical to (Garner's), where a firefighter ... came home from work" and died, Davis said.
The investigators will look at Garner's medical records and try to see if his death is similar to the others, he said.
The federal agency's examination won't determine whether the department was responsible for Garner's death or say whether regulations were followed, but instead will look to identify factors that contributed to the firefighter deaths and offer recommendations to prevent future deaths, said spokeswoman Nura Sadeghpour.
"NIOSH does not enforce compliance with regulations or assess culpability," Sadeghpour said. "Those issues typically are examined by other agencies."