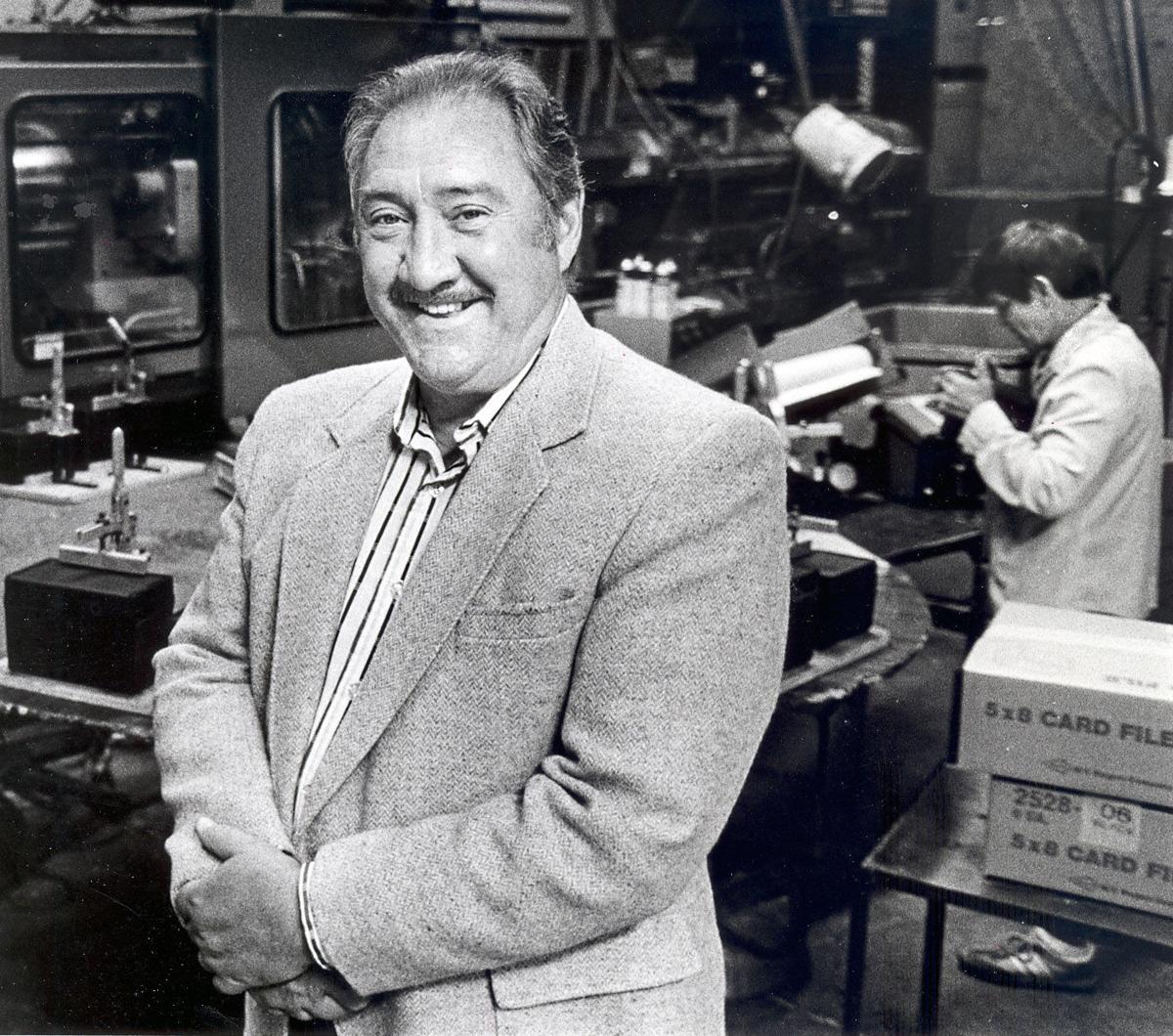 William T. Graham, who went from a traveling salesman to the founder of a large Madison manufacturer, died Tuesday. He was 93.
The entrepreneur, who often went by Bill, founded the W.T. Rogers Co., an office supply manufacturer and distributor, in 1949 at the age of 25. Graham got his start from making a cleaning brush to scrub dirty typewriters before transforming his business into one that employed hundreds at its South Side plant and drew in millions of dollars in revenue.
The Georgia native attended UW-Madison for two years on a GI Bill after serving in World War II, where at one point he was held by the Germans as a prisoner of war. He eventually dropped out of the university and became a branch manager for the Underwood Typewriter Co. in Madison. It was in that position he got the idea to invent a brush to clean typewriters that didn't require liquid.
Graham most recently lived in Evansville.
He drew the name of his company from his mother's father - Obadiah W.T. Rogers.
A 1987 State Journal story explained that Graham thought he would "carry more weight as Bill Graham of the W.T. Rogers Co. than as Bill Graham of the W.T. Graham Co." due to his young age.
You have free articles remaining.
"'I'm shy until you ask me a question. Then I can't stop,' said Graham, who customarily greets acquaintances with a hearty and prolonged, 'H-E-Y! How ya doin'?'" the Wisconsin State Journal wrote in a 1985 story.
The company's main plant was at 1401 W. Badger Road, and Graham was active in helping Madison's South Side.
"The company has a policy of employing disadvantaged and handicapped people, including a blind spotwelder and a man without arms who could do many jobs in the plant with his feet. Many of the employees are women," according to a State Journal story from 1970.
The company was purchased in 1991 by consumer goods conglomerate Newell Corp. -- now Newell Brands which owns products like Sharpie markers and camping outfitter Coleman -- for several millions of dollars.
At the time of the buyout, W.T. Rogers employed about 300 people.
Following the sale, Graham branched off into several other business ventures, such as agricultural research company Agrecol and the restaurant business. He also was the main developer of the 500-acre business park on the Southeast Side situated around Agriculture Drive, known as the World Dairy Center, that opened in 1994.
Additionally, he was involved in several local civic organizations, spearheaded the creation of South Madison Little League, and advocated and donated to a failed attempt to put a public pool on Madison's South Side years before Goodman Pool opened.
A service for Graham will be held Saturday at the Gunderson Funeral Home in Oregon, 1150 Park St., with visitation starting at 11 a.m. and the service beginning at 2 p.m.