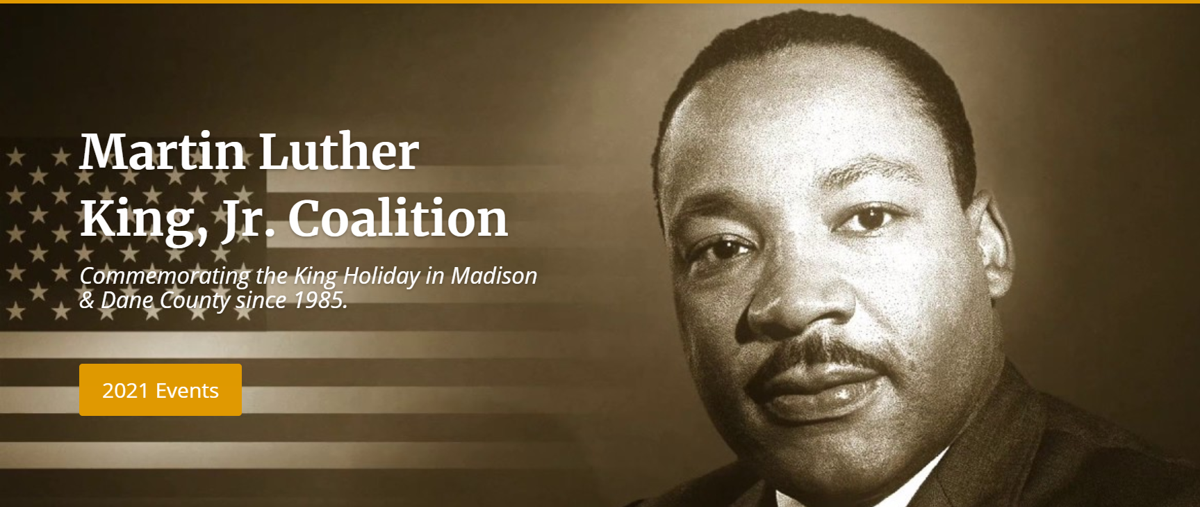 The King Coalition of Madison and Dane County will hold its 36th annual King Holiday Observance celebrating Martin Luther King Jr. Day online this year with a New York Times bestselling author serving as the keynote speaker.
The 2021 King Holiday Observance set for Jan. 18 will feature Eddie S. Glaude Jr., author of "Begin Again: James Baldwin's America and Its Urgent Lessons for Our Own," a book with "elements of biography, criticism and memoir" regarding the late writer and activist, according to a New York Times book review.
Glaude is a professor and chair of the Department of African American Studies at Princeton University. He writes columns for Time magazine and is a contributor to programs on MSNBC.
The main observance will take place online from 6 to 7 p.m. and will include presentation of the Madison-Dane County Martin Luther King Jr. Humanitarian Award by County Executive Joe Parisi and Mayor Satya Rhodes-Conway. Angela Fitzgerald, host of "Wisconsin Life" on Wisconsin Public Television, will host the observance, and musician Leotha Stanley will lead the MLK Community Choir. More information and instructions on how to attend will be posted on the King Coalition's website at mlkingcoalition.org.
The MLK Community Dinner, which usually kicks off the holiday weekend, will not take place this year due to the COVID-19 pandemic.
Other online events leading up to the main observance include:
MLK Ecumenical Service, 4:30 p.m. Jan. 17 at Mt. Zion Baptist Church, 2019 Fisher St. Instructions on how to watch the broadcast will be posted at mlkingcoalition.org
MLK Youth Call to Service, 1 to 4:30 p.m. Jan. 18. Free sessions will be conducted over Zoom and feature local representatives. Middle and high school youth are invited to attend. Pre-registration is required online at go.madison.com/mlking2021, and space is limited.