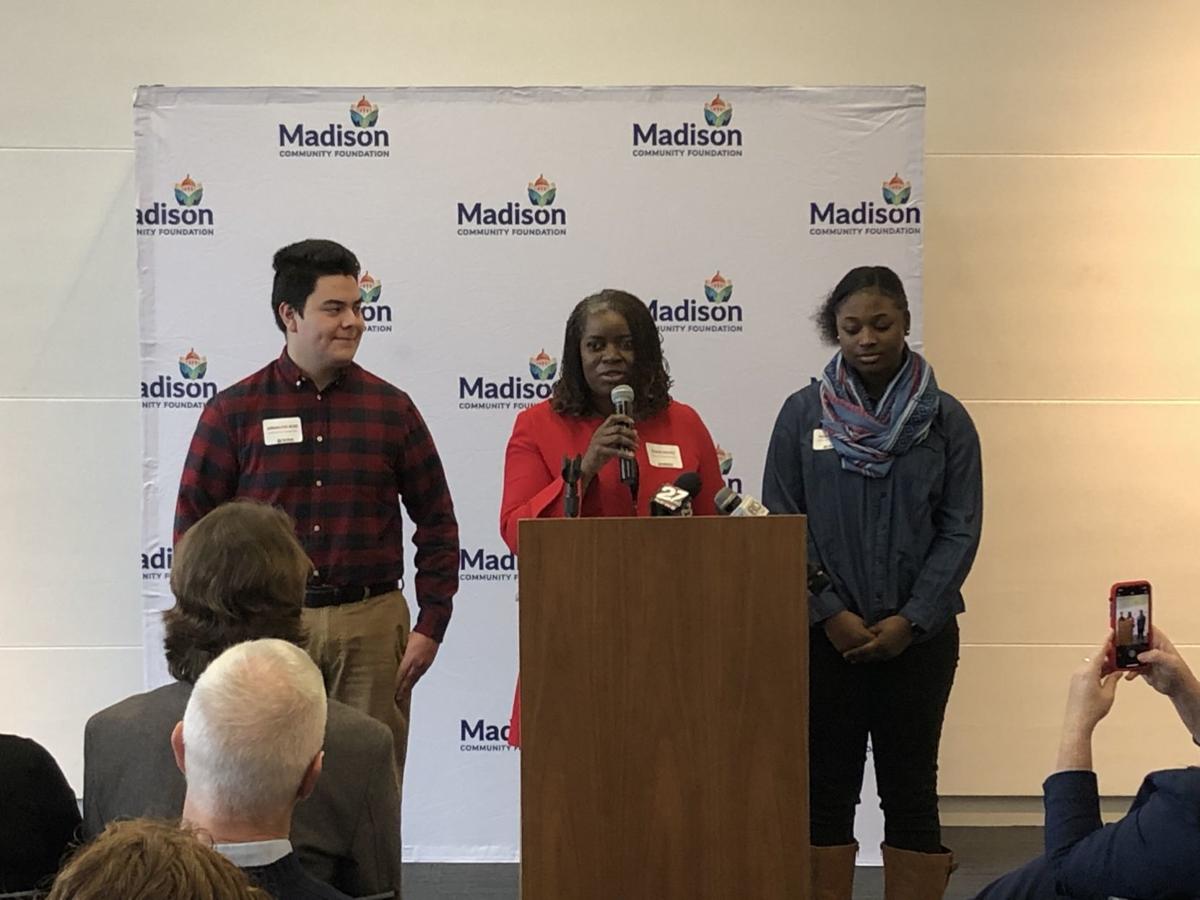 The Madison Community Foundation on Thursday announced $813,000 in grants to 22 nonprofits to promote activities as varied as Hmong agriculture and teen entrepreneurship.
Across Dane County "there is somebody from somewhere trying to do good," Tom Linfield, the foundation's vice president of community impact, said during a press conference at the Madison Central Library.
Among them is Jeff Burkhart, executive director of Madison's Literacy Network, which is receiving $75,000 over three years for a partnership with Madison Area Technical College's South Side campus "to increase English language skills for low-income, adult immigrants and connect them to opportunities for high school completion, career advising and workforce training," according to the foundation.
"Adult education is a huge investment in reducing poverty," Burkhart said.
CEOs of Tomorrow will get $21,000 to expand a program called These Teens Mean Busines$ that places students in internships with local entrepreneurs. In addition to experience, the program also provides stipends and school credit, according the group's founder and CEO, Roxie Hentz, in an effort to bring "greater diversity to Madison's self-employed workforce."
Hentz brought with her two graduates of her agency's programs. Sun Prairie High School student Tierra Jones, 16, has interned with StartingBlock Madison, working as a receptionist and doing quality checks of the group's new building and equipment. La Follette High School student Abraham Ruiz, 17, did marketing and research for the online retailer Artesan Fruit.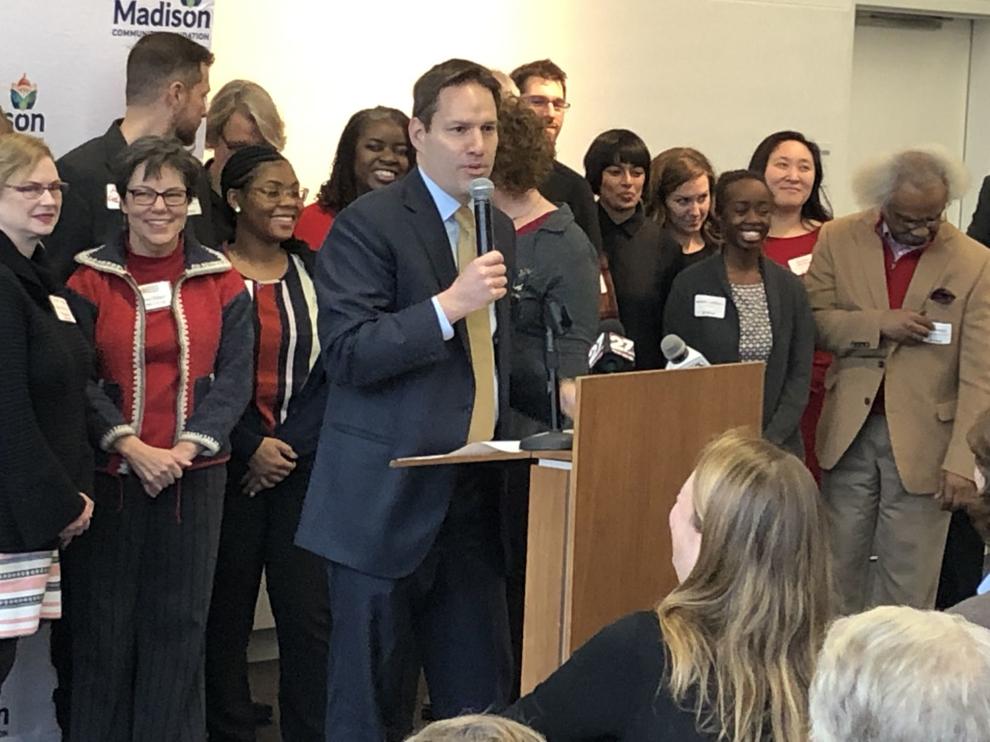 Alluding to local race-based disparities in education, employment and other areas, Jim Welsh, executive director of the Groundswell Conservancy, said "this community's great for a lot of us. It's not great for everybody."
His group will use a $19,000 foundation grant to work with Community GroundWorks to create a community farm for Hmong people in the town of Westport. Maeraj Sheikh, Community GroundWorks director of equity and community engagement, said her organization envisions a world where everyone has enough sustainably produced "culturally appropriate food."
Linfield said there are some 2,900 nonprofits in Dane County. There were 86 applications for the Community Impact grants, and the awards announced Thursday bring the foundation's total giving for 2018 to more than $2.2 million, he said.