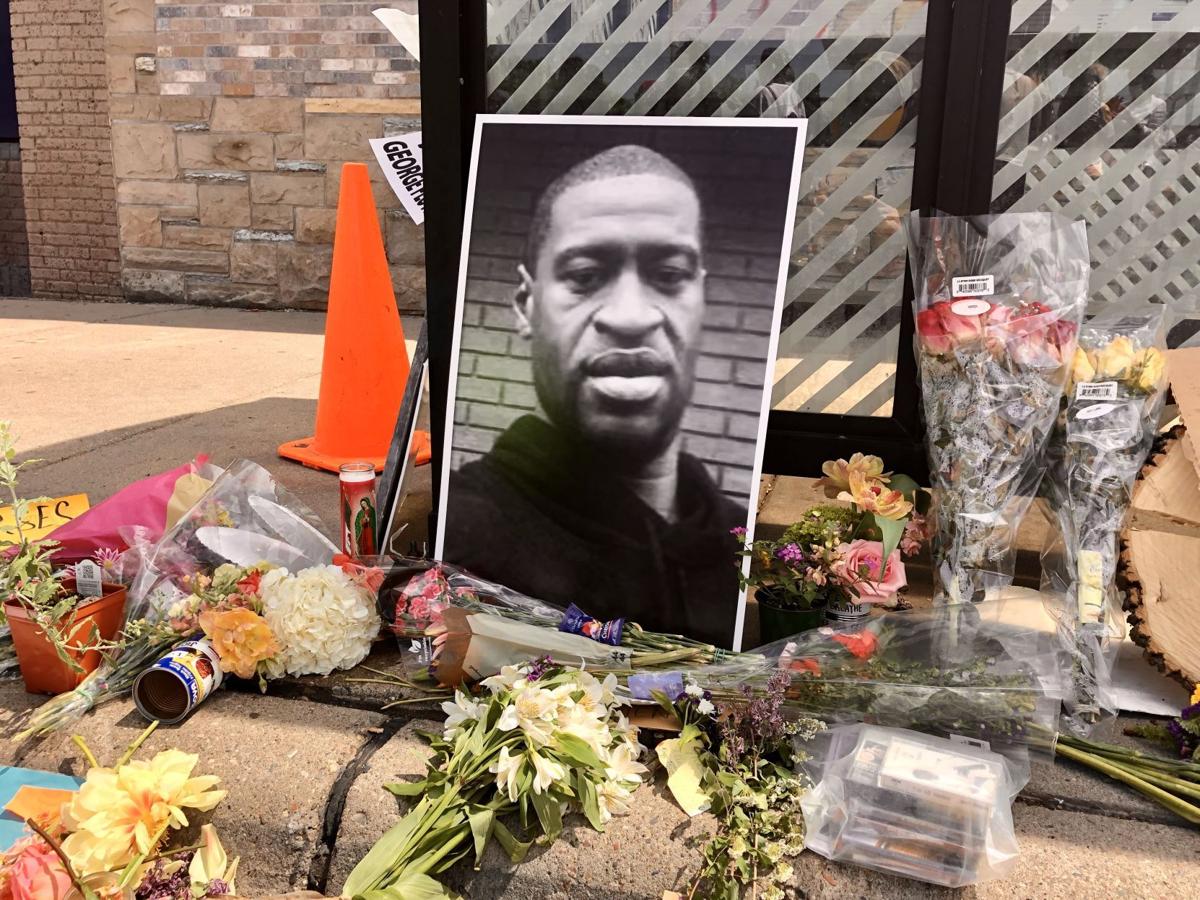 Three Madison City Council members have introduced an ordinance that would bar the city's police department from using neck restraints on suspects — the same technique used on George Floyd before he died in Minneapolis police custody in May.
The measure from council president Sheri Carter and Alds. Syed Abbas and Max Prestigiacomo is on the council's Tuesday agenda for referral to other city committees.
It would bar "intentionally applying pressure to the carotid artery, jugular vein or sides of the neck with the purpose, intent or effect of controlling an individual's movement or rendering a subject unconscious by constricting the flow of blood to and from the brain," as well as using "an arm or other firm object to attempt to control or disable an individual by intentionally applying pressure against the windpipe, or the frontal area of the neck with the purpose or intent of controlling an individual's movement or rendering an individual unconscious by blocking the passage of air through the windpipe."
In a statement Monday, acting Madison Police Chief Vic Wahl said: "Chokeholds are not trained, and are prohibited — except as a last resort if deadly force is authorized. This prohibition has been in place for decades and I am not aware of any MPD officer using a chokehold since I've been here."
Neck restraints are not taught in police training in Wisconsin, according to Wisconsin Professional Police Association executive director Jim Palmer, but they also aren't specifically prohibited under state law. He said his organization does not oppose outlawing them, but would prefer there be an exception that would allow for their use in "exigent circumstances," such as when an officer is in a struggle with a suspect and worried about getting killed or seriously injured and has no other choice.
The ordinance does not contain such an exception, and Carter said she's comfortable with that, but "we would have to see what happens on the council floor."
She said she didn't think she would be opposed to such an exception, but "I would need to hear more about the circumstances."
Shortly after Floyd's May 25 death, when images of former officer Derek Chauvin surfaced showing him kneeling on his neck, law enforcement experts and active police roundly criticized neck restraints and Chauvin's actions.
Pain and protest: Madison responds to the police killing of George Floyd
Protests erupted across the country, including Madison, to condemn the police-related death of a Minneapolis man May 25. Here's a look at local coverage so far.
Be the first to know
Get local news delivered to your inbox!