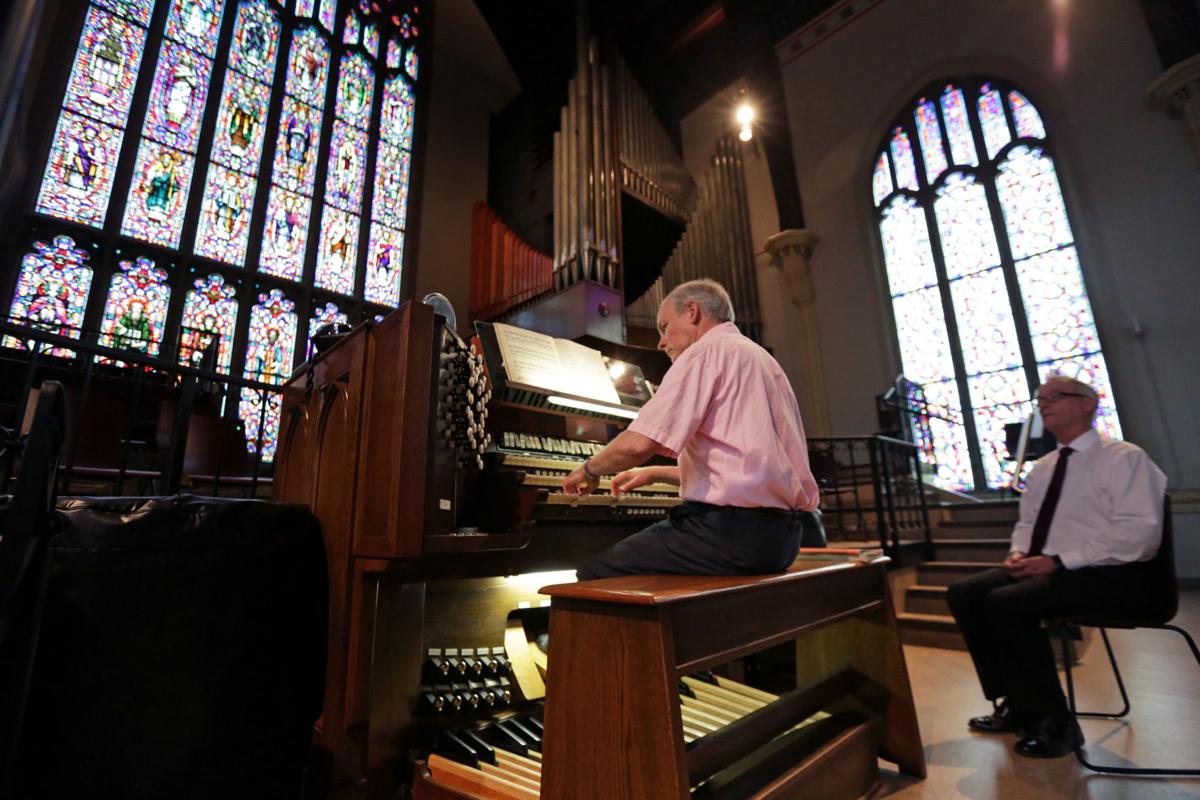 Like most Wednesday afternoons, organ music echoed through the historic Luther Memorial Church earlier this month.
Bruce Bengtson, the church's longtime music director, had led the free organ concerts — a tradition that predated him — since he began working at the church as a 24-year-old.
But on this week he was showered with applause before and after the concert, handshakes and hugs by the approximately 100 people who attended the concert, more than would typically come to listen to him improvise his way through classic organ pieces.
That's because the concert was his last at Luther Memorial.
After a 40-year career — all of it at the campus-area church on the Near West Side known for its music — Bengtson, 64, is leaving the choir loft. He'll play one more time this Sunday, followed by a retirement celebration.
"It's been a happy … 40 years of being able to do what I love to do," Bengtson said.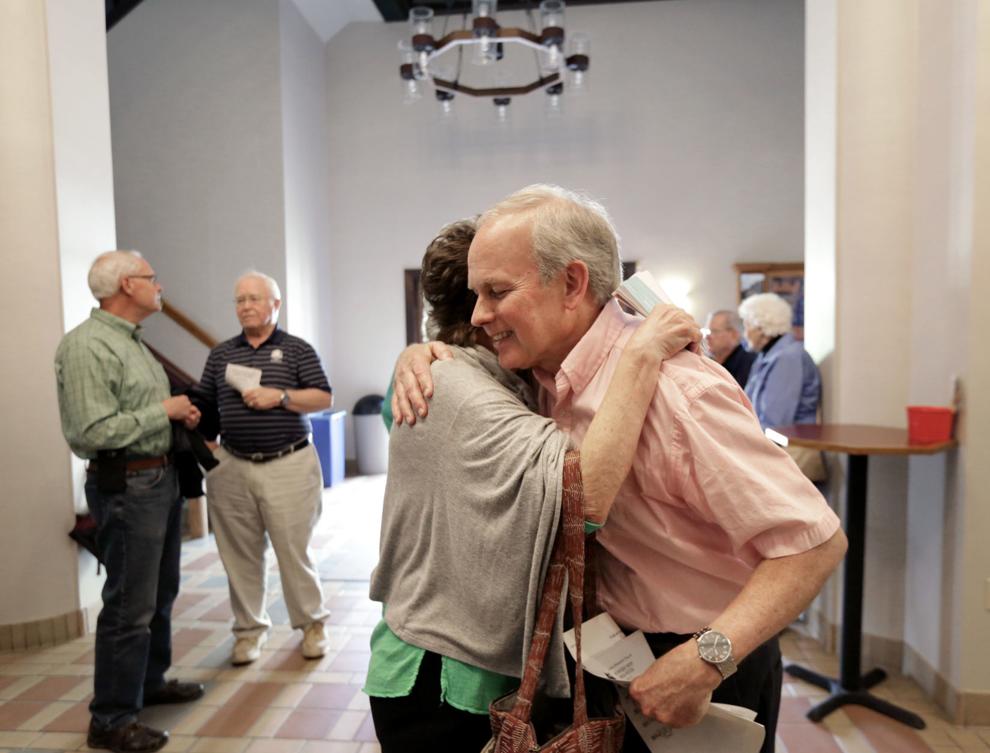 Brad Pohlman, Luther Memorial's senior pastor, said the congregation was sad to hear about Bengtson's pending retirement when it was announced last winter but happy for him.
"He's been such a fixture here for so long," Pohlman said. "It will be a major transition for us."
Bengtson started at Luther Memorial in 1978, just after finishing graduate school at Valparaiso University in Indiana.
"It was a leap of faith on the part of the congregation to take someone so young," he said.
Growing up on a farm in Pine City, Minnesota, a small town near Wisconsin's northwestern border and then in Salem, Oregon, Bengtson said he knew early on that he wanted to work in a church as an adult.
He knew as a sixth-grader that he wanted to study organ, always associating it with church, and started playing at his church part-time in seventh grade.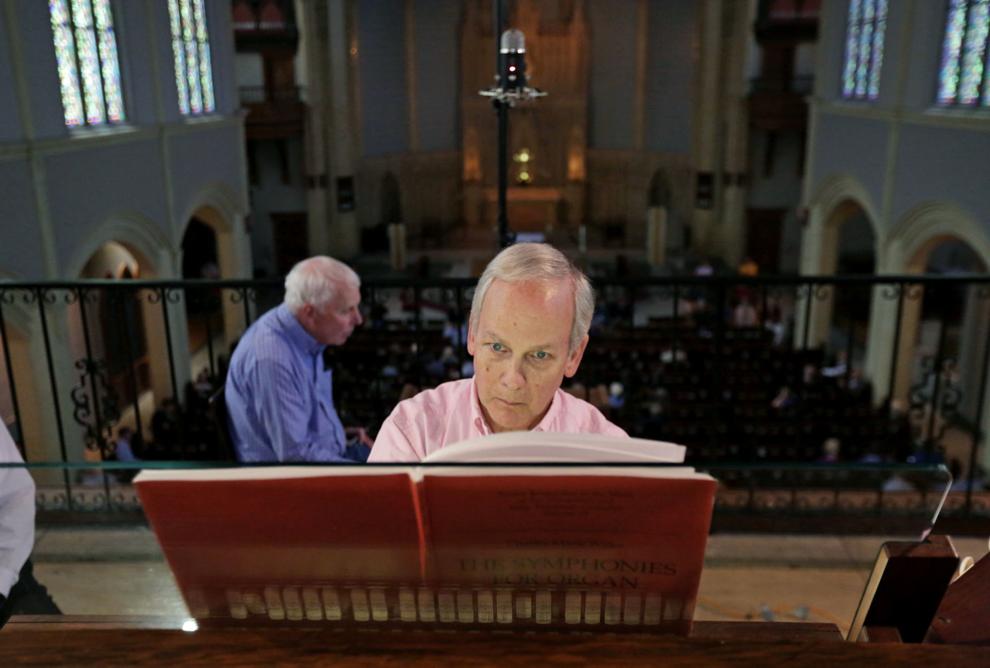 After taking lessons and traveling around the world to play in organ concerts, he decided to go to Southern Methodist University in Dallas to study the instrument.
'Outstanding liturgist'
A talented and accomplished musician, Bengtson could have gone on to larger cities or more prestigious jobs but instead chose to stay in Madison, said Pohlman, who has worked with him for 11 years.
"Bruce is an outstanding musician, but perhaps even more important than outstanding musician, he's just an outstanding liturgist and one who really understands the role of music in liturgy and the church's calling and purpose," he said.
Bengtson said he said he has always been given the freedom to do what he loved but was happiest working in a church.
"I'm not so sure I'm just so head over heels about music as much as I am interested in music in the church," he said.
'Emotionally healing'
After Bengtson's final Wednesday concert, Madison resident J.L. Sukup said she has been listening to his music for about 20 years.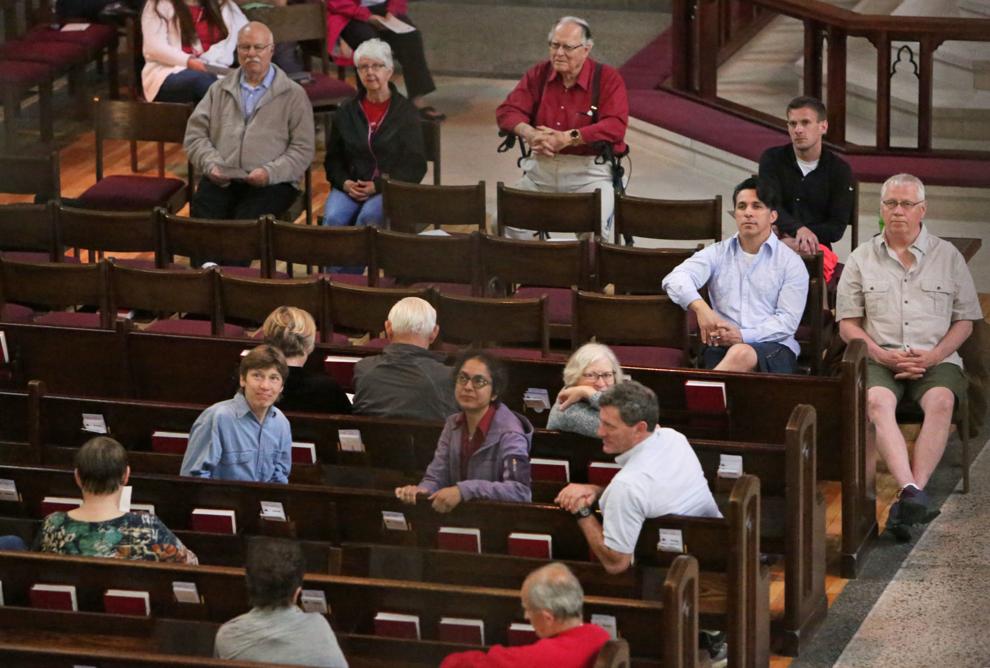 Though she identifies as ecumenical, she said that she has come to church services at Luther Memorial or its Wednesday concerts because Bengtson's music helps her "pray without words."
"It's emotionally healing," she said. "It's just awesome."
As the church's music director, Bengtson led the church's various choirs and ensembles.
He said he won't miss the administrative tasks but will miss working with the other musicians and choirs at the church, which has become known for a music program that uses traditional and contemporary pieces to match the historic church building on University Avenue.
Sandy Erickson, a fellow organist and Luther Memorial choir member who has known Bengtson for nearly as long as he's worked at the church, said he helped influence her decision to move to Madison for graduate school. She said he was a great mentor and teacher in addition to a skillful director.
"I've never met someone who can put into words what music should sound and feel like," she said.
Playing on
Bengtson said he's unsure how he'll spend his retirement but said he plans to put plenty of miles on his bike exploring the area's network of bike trails.
Fans of his improvisation and playing will still be able to hear him from time to time. He said he'll play in some recitals and has plans to record with some other musicians.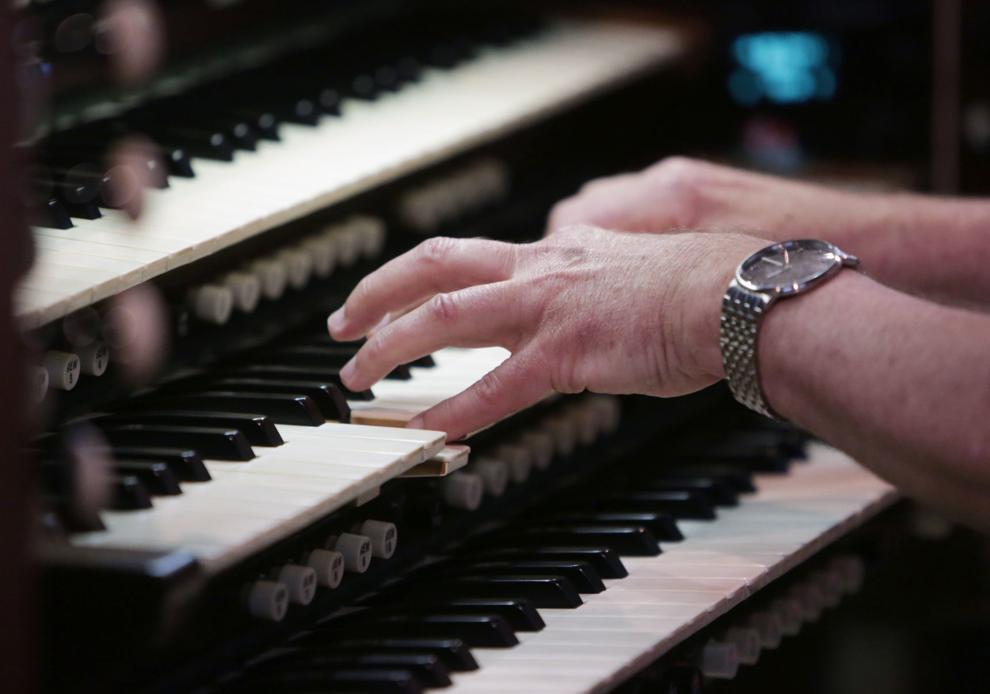 Bengtson also wrote and arranged many pieces during his career, including some of the congregation's favorites, Pohlman said, adding the church will continue to use those pieces in services.
Gary Brown joined the church's choir in 1988, largely due to Bengtson and how his music supported the church.
He said he also makes the music "fun and exciting" for the choir and congregation.
Although he said Bengtson's retirement is well deserved, he's sad to see him do it.
But Brown said he's confident the next music director will maintain the church's musical reputation that Bengtson helped establish.
"Music is a part of the heart and soul of Luther Memorial — and Bruce is a big part of that," he said. "We're really going to miss him."