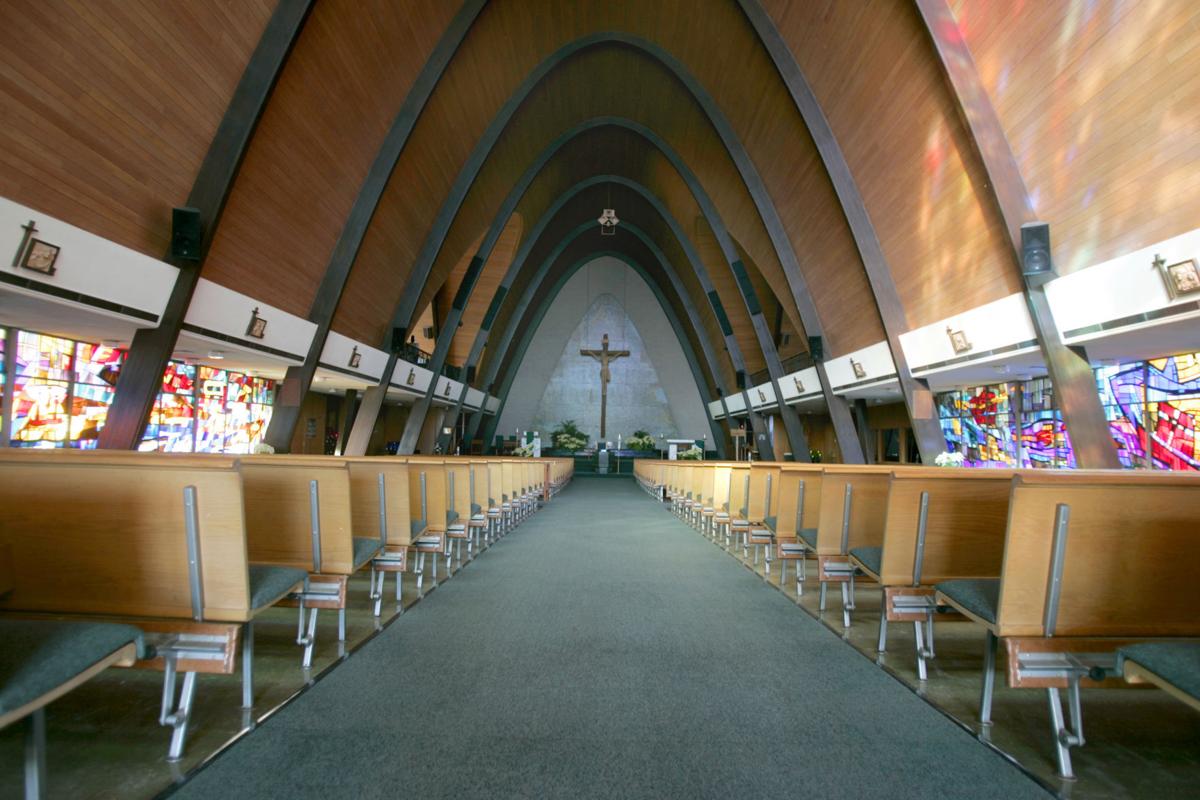 A Washington, D.C.-based law firm that specializes in religious liberty cases has sent a letter to Dane County and city of Madison officials saying their coronavirus reopening plan discriminates against the Madison Catholic Diocese.
In a letter sent Wednesday on behalf of the diocese to Mayor Satya Rhodes-Conway, County Executive Joe Parisi and Janel Heinrich, director of the joint city-county health department, attorneys with the nonprofit Becket Fund for Religious Liberty and three other law firms say the county's Forward Dane plan unconstitutionally singles out churches for tougher gathering restrictions than many other venues.
Under the plan, attendance at religious institutions is limited to 25% of their capacity, up to a maximum of 50 congregants, in the current Phase 1 of the three-phase plan. Other venues, including shopping malls, gyms and theaters, are simply limited to 25% capacity, with no specific upper limit.
After the state Supreme Court struck down the statewide stay-at-home order on May 13, the public health department issued an order to replace it that listed houses of worship as "essential services" that could open at 25% capacity, the diocese said.
The diocese crafted a reopening plan based on that limit only to see the department issue a new order a few days later that added the 50-person restriction, lawyers for the diocese said.
Lawyers for the diocese called this "an abrupt and inexplicable reversal" that "means that some churches are held to as low as 5% capacity while trampoline parks, movie theaters and virtually all other entities can operate to at least 25%."
Madison assistant city attorney Marci Paulsen acknowledged last week that when the public health department adopted the regulations in the invalidated statewide order into its own local order, the department "included religious entities as a business, thereby ensuring that religious entities were treated equally as businesses," and under the initial order, "all businesses had the 25% capacity limit."
But she said that with the public health department adopting the new order to replace the first one, it added a 50-person limit on "mass gatherings" and defined such gatherings as "scheduled events."
Public health department health education coordinator Christy Vogt said Friday that a mass gathering is defined as a "planned event with a large number of individuals in attendance, such as a concert, festival, meetings, training, conference, religious service or sporting event."
Last week, Rhodes-Conway's chief of staff Mary Bottari pointed to a 5-4 U.S. Supreme Court decision issued Friday that denied a request from a church in California to block enforcement of state coronavirus-related restrictions on attendance at religious services.
Although in that case, Chief Justice John Roberts wrote in an opinion concurring with the decision that "similar or more severe restrictions apply to comparable secular gatherings" in California, and the state's "order exempts or treats more leniently only dissimilar activities, such as operating grocery stores, banks and laundromats, in which people neither congregate in large groups nor remain in close proximity for extended periods."
Dane County deputy corporation counsel Carlos Pabellón on Wednesday said the county had just received the letter from the Diocese attorneys and had no immediate comment.
Diocese spokesman Brent King said the limits on church capacity were accompanied by warnings from public health officials.
"Through calls to the diocese and parishes, with at least one in-person visit, it was conveyed that violations were subject to $1,000 fines and that it may be monitored," King said. "We know that many were nervous about this last weekend, after receiving these calls."
Vogt last week denied there were any "government watchers" policing capacity at businesses and churches, and King said that as of this week, officials with public health "have now made it clear they do not plan to send personnel to monitor attendance at our Dane County churches."
The county entered Phase 1 of the reopening plan on May 26 and under the plan's terms must remain in each phase for at least 14 days, or the incubation time for the coronavirus.
Moving on to Phases 2 and 3 requires the county to meet a series of increasingly stringent health metrics and comes with looser restrictions on businesses and other institutions. For churches that would mean limits on their capacities of 50% and 75%, respectively, but any hard numerical limit on attendance is "to be determined" under the plan.
Concerned about COVID-19?
Sign up now to get the most recent coronavirus headlines and other important local and national news sent to your email inbox daily.