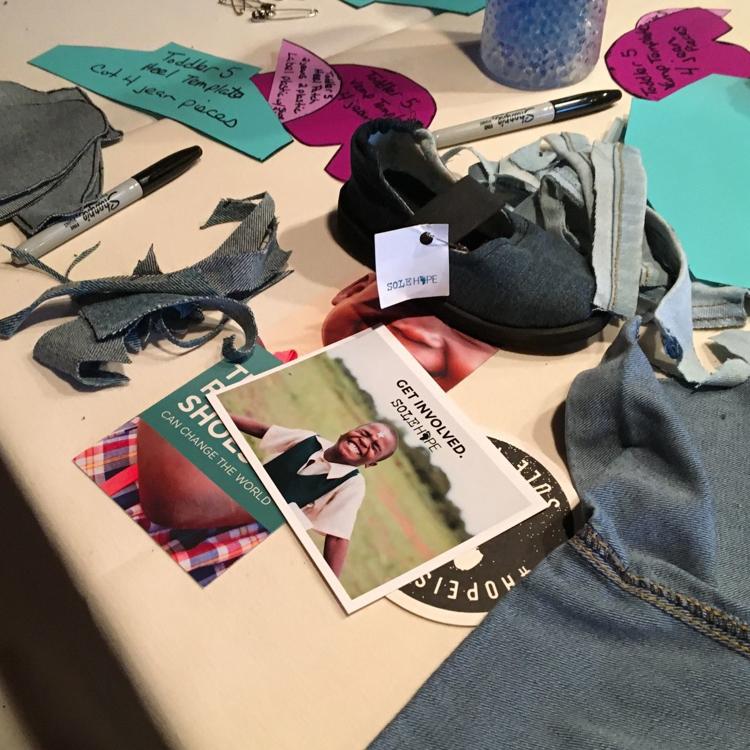 The sound of scissors slicing through old pairs of denim jeans filled the back room of a supper club, where volunteers were busy cutting out patterns for new pairs of shoes.
The denim shoe kits will be delivered to Uganda, where they will be assembled with recycled bike tires into shoes to protect children's feet. The delivery and aid in the African country is through Sole Hope, a charitable group working to improve the health of Ugandans.
Vanessa Hoel, of Madison, the Wisconsin advocate for Sole Hope, hosted the work event on Saturday at Kavanaugh's Esquire Club, 1025 N. Sherman Ave. Hoel, 40, got involved with Sole Hope last year, and was able to travel to Uganda in the spring and assist in delivering shoes and treating patients who had gone without shoes for too long.
"It involves kids. It's close to my heart," Hoel said while scanning through pictures from her trip on her phone and sharing stories about playing soccer with the children.
The shoes specifically help protect Ugandans from parasites called jiggers that leave sores on the soles of their feet and can lead to infection and severe pain if left untreated for too long.
Sole Hope not only provides shoes, but also medical care to remove the parasites and treat other medical conditions at its clinic. The removal process is done with a safety pin because of its precision and accessibility, a process Hoel calls "heartbreaking."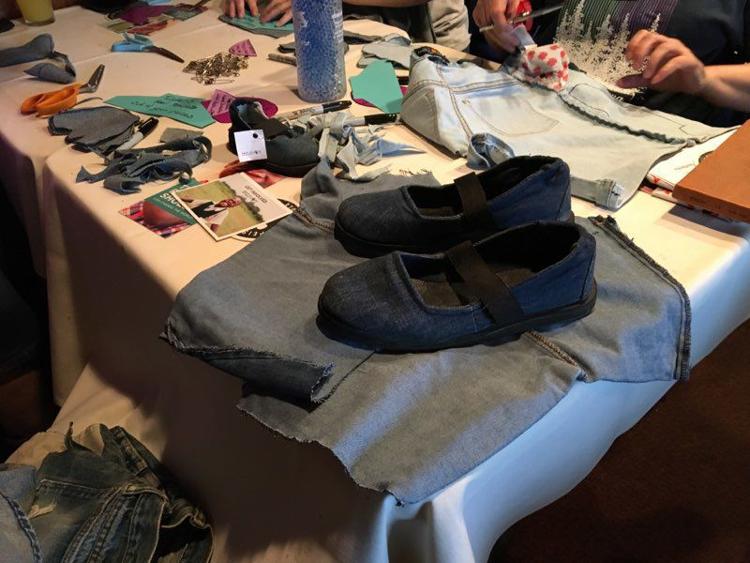 "They're the strongest people I know," she said about the children she helped get through the painful procedure by sitting with them and giving them Dum Dums lollipops for courage. "I was so amazed at how strong they were."
Sole Hope also educates patients about the parasite itself, reversing the stigma that has grown around it. Ugandans used to be afraid to seek treatment for the infection because of how they would be treated, Hoel said. But through education, people's views are changing.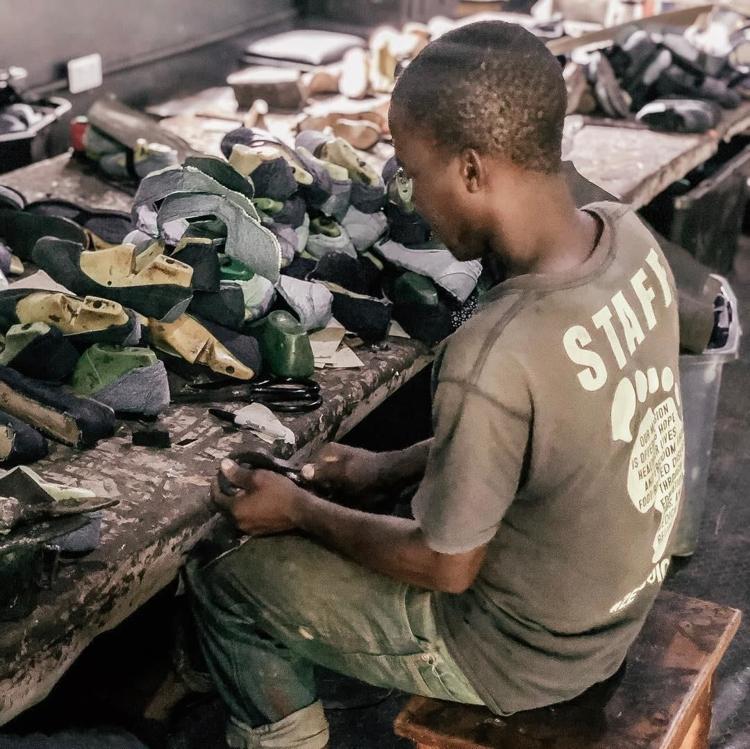 Each denim shoe kit costs nearly nothing to make, but they cost about $10 to be assembled into shoes and delivered once in Uganda. Volunteers who attended the event purchased a $16.50 ticket that helped fund those next steps.
Cindy Hutchins, 62, of Verona, has been involved in charitable work throughout her life. Her family has donated to efforts in Tanzania, where a clinic now stands in her family's name. She heard about Saturday's gathering through Hoel's essential oil group, which sponsored the event.
"I'm always looking for a way to help," Hutchins said.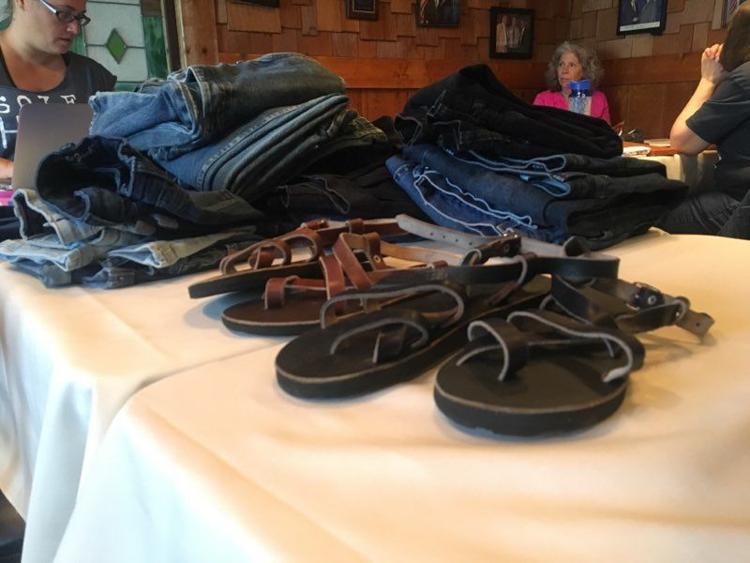 Volunteers watched a short video explaining the process of cutting the denim, and each one had stencils to trace. All the jeans were donated.
Other Sole Hope advocates host similar events in their respective states. This was Hoel's first time hosting one since becoming an advocate. Her goal was to create enough kits to make 50 toddler-size shoes.
The kits, which will each be bound together for travel by a safety pin that can then be used for the parasite removal, will be delivered to Uganda in July.
Hoel said she loves the volunteer work because it is helping in a way that is sustainable and non-intrusive. The shoes that are made are built to be so durable they can last through multiple wearers.
"Everything is with intent," she said. "It's empowering to the people of Uganda."