The Wisconsin State Journal asked a cross-section of area Christian clergy members to share with readers excerpts from their sermons they plan to deliver this Christmas season. Below are their messages.
Rev. Dr. Marcus Allen, Mt. Zion Baptist Church, Madison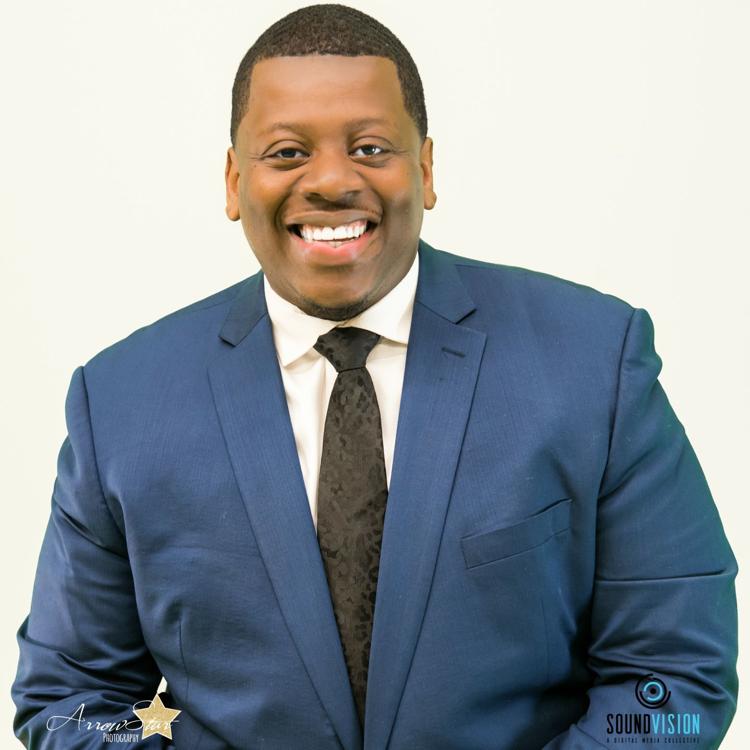 John 3: 16 for God so loved the world that He gave his only begotten Son, that whoever believes in Him should not perish but have everlasting life.
God's Greatest Gift
The essence and the substance of the words of Christ prove who God is and who the Son is. The simplicity of these words cannot be misinterpreted, misconstrued, or misunderstood. This one sentence is what provides life to the dead, salvation to the lost, light to those who are in darkness, comfort to the lonely, and most of all a love for all. Through these words, lives have been changed and the relationship between humanity and God has been restored.
The essence of Christmas is wrapped in this one sentence. This holiday was designed, as a time of giving but now is a time of greed.
On the day in which God gave Jesus to the world, He gave the GREATEST GIFT of all time. This gift exhibited an act of forgiveness, grace, and love. The giver loved therefore He gave. The gift was a sacrifice therefore if you accept the gift you shall have everlasting life. Without the Giver, there will be no Gift and without the Gift, there will be no life.
Rev. Scott Anderson, Westminster Presbyterian church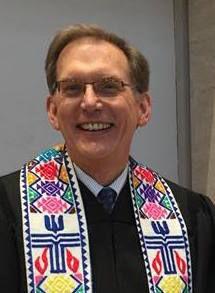 When the child was born in Bethlehem, a light appeared in human history. As the prophet put it, "The people who sat in darkness have seen a great light." We know what that means—to sit in darkness: an ongoing war in Afghanistan and Yemen; immigrants around the world fleeing for a better life; a stock market on an unpredictable roller coaster; toxicity in our politics. And every one of us is familiar with the darkness of personal loss and grief: the loss of a parent, a child, a beloved, a colleague and dear friend—loss intensified by this season.
Christmas faith does not deny the darkness but chooses not to live in it. People of Christmas faith claim that the light that shines in the darkness can be trusted more than the darkness itself and that a little bit of light can dispel a lot of darkness.
And so, whatever the darkness is for you this evening, please know that there is light: a small, fragile light to be sure, but light that will not be overcome—ever; light that will dispel darkness, like the light of the small candles we will hold; the light of the love of God, the light of the world. Long ago, in the dark night, in a stable behind a crowded inn, a child was born. In him was life—and the life was the light of all people. Thanks be to God.
Rev. Jenny Arneson, Sun Prairie United Methodist Church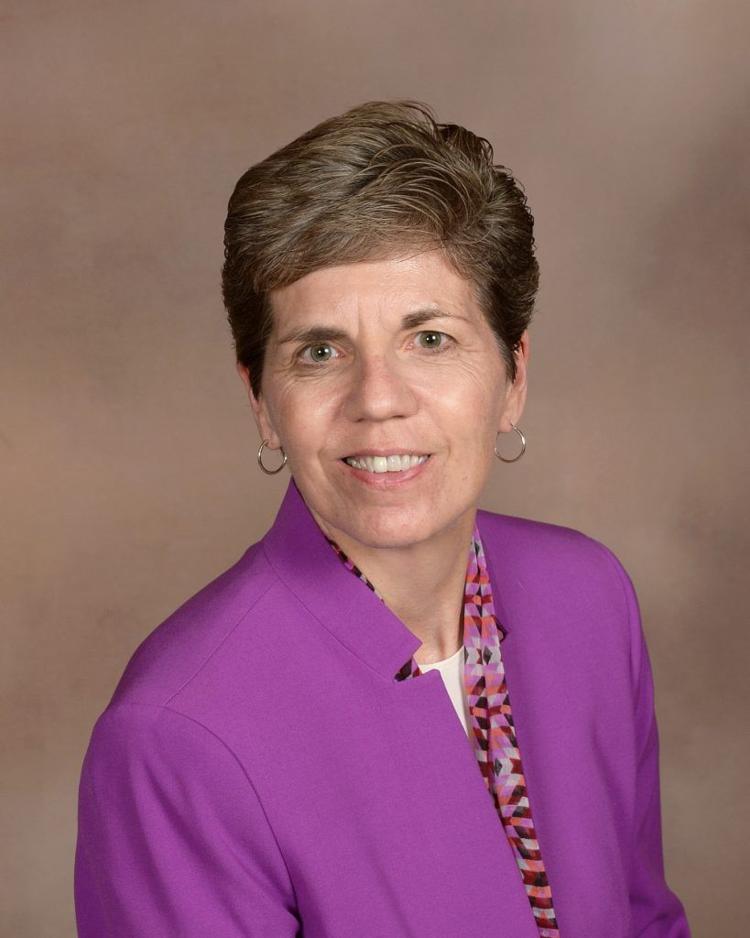 The Christmas Eve sermon is titled "Make Room for Hope"
In the business world, we often hear the saying, "Hope is not a strategy." But, for Christian people of faith, Christmas is our time when hope is made real in the birth of Jesus the Christ child, the light of the world. Because of the birth of Christ, the strategy becomes finding ways to be intentional about making room for hope in our lives. The promise of the Christ child from a faithful God keeps hope alive, as it has for generations before us.
Hope is like a muscle that needs building up. And the only way to build up a muscle is to use it. When we use our 'hope muscle,' that muscle grows stronger. And the stronger our hope, the more we grow in our faith that God is with us, working for good.
When we make room for hope, we make room for God to do a new thing; a beautiful thing; a wonderful thing within us. One of the assurances of Christmas is that God yet comes into human lives and the events of this world. God meets us just the way we are. The God who comes to us in the midst of our lives; however less than ideal our circumstances; however messy or hopeless our lives may seem; that is where God is born.
On Christmas Eve we are reminded once again of the truth that the hope of God's presence has come and it keeps coming. This is the hope that cannot be overtaken by fear or hatred or injustice or indifference.
When we make room for hope, we make room to receive the miracle of hope in Jesus the Christ. Then we become God's vessels for delivering the miracle of hope to a waiting and needy world.
How will you make room for hope this Christmas?
Rev. Charlie Berthoud Covenant Presbyterian Church, Madison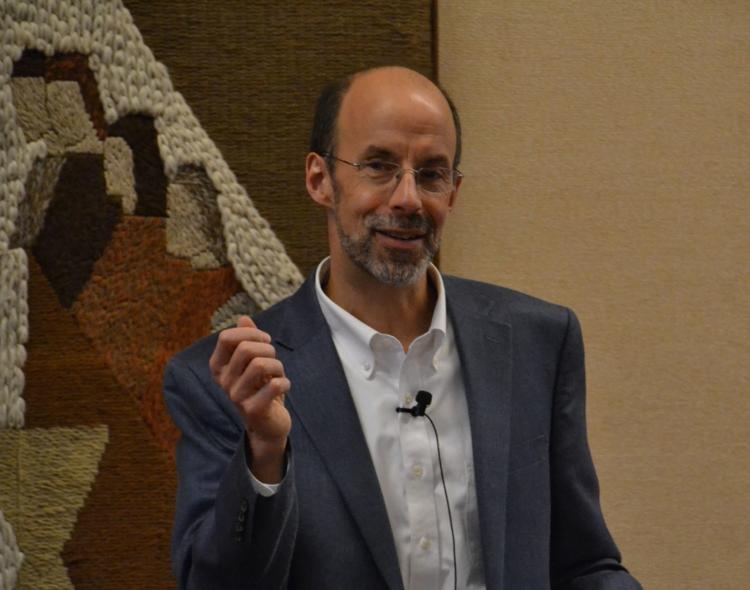 "Trum-Tookers and the Sloo-Slonkers: The Songs of Christmas"
The Grinch did not like Christmas. He disliked it so much he stole it, at least he tried to steal it, by taking all the presents and decorations and even the roast beast. What the Grinch hated most was the music, the noise. In the 1966 video version of the story the Grinch rants about how he hates the Whos' musical instruments: the Trum-Tookers and Sloo-Slonkers, the Blum-Blookers and Who-Wonkers. But when the Whos down in Whoville woke up on Christmas Day, even though they had no presents, they came out to join hearts and hands to sing a joyful song of praise. And as the story goes, that song touched the Grinch's tiny heart, changing him for good.
According to the Bible, when Jesus was born, the angels sang a song—a song of peace and good will for all creation. In the life, death, and resurrection of Jesus, God continues to sing a love song to the world—a song of new hope, new life, and new purpose. Our calling is to learn the song and sing it for the world around us.
Rev. Dr. Kurt M Billings, St. James Lutheran Church, Verona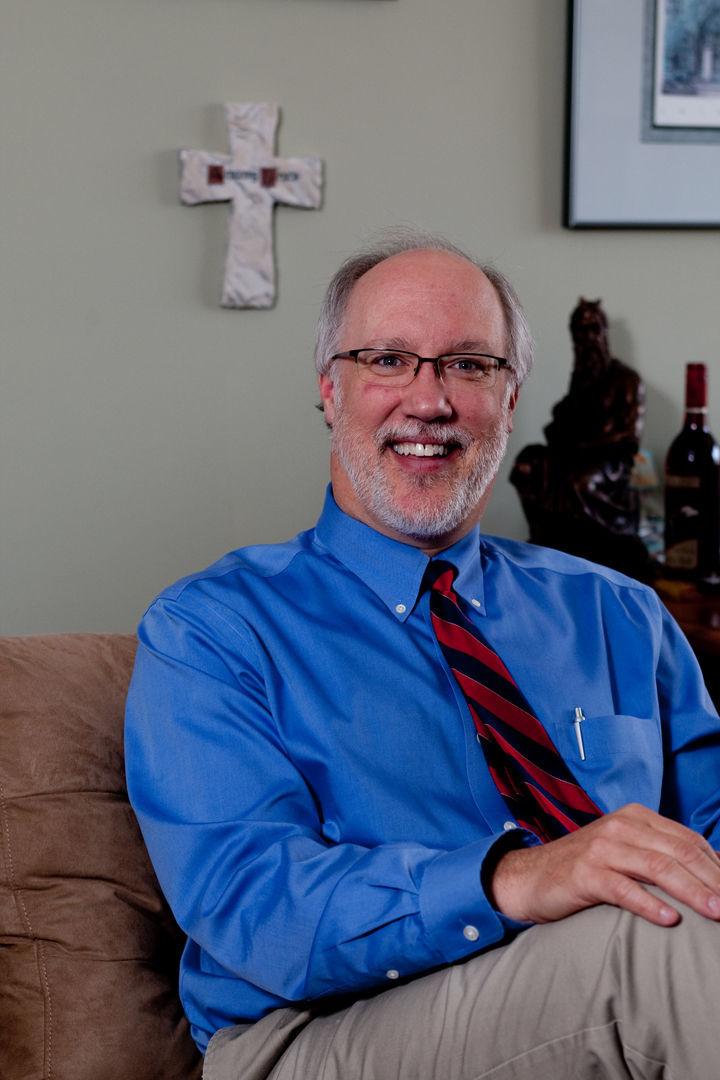 The Christmas story reminds us again of the wondrous love of God that comes down to earth to live and dwell among us. Each year as the story is told anew, we remember the perilous journey of Mary and Joseph, we marvel at the message of the angles, and are in awe again at the birth of the Christ Child. And the wondrous story needs more than just words to tell it. It needs music, as young and old sing out together of the great joy that has come into the world. And in it all we are reminded, yet again, that God is now Immanuel- God is with us and among us. And the story of God's love for the world is retold throughout the year as we treat one another with dignity, grace and kindness. The story of the wondrous love of God is told anew each time we reach out to the hungry, the homeless, the immigrant and bear witness to that love. God's love becomes incarnate in and through our expressions of love for one another. May the wondrous message of Christmas not end on Christmas Day, but live on in our acts of kindness and good will to one another.
Rev. Dietrich Gruen First Presbyterian Church, Columbus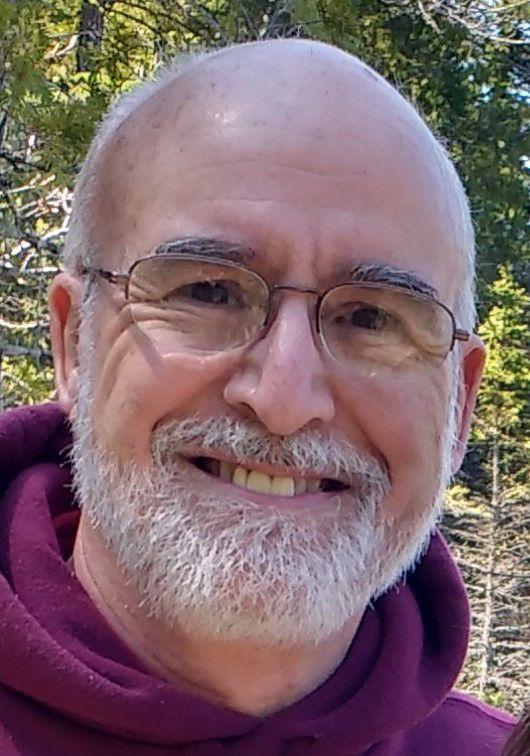 Suppose you were there that first Christmas night. What would you have seen and heard at Bethlehem? And how would you know it was God or "of God?"
The "choirs of angels" singing—oh, really? Or just the sounds of barnyard sheep, goats and donkeys milling around—ah, that's more like it. Would you have seen the "star from the East" that night? Or is astrology not your thing? Would you have congratulated the parents of the Christ Child? Or—seeing two poor, frightened, homeless kids—you pass on by?
In the "Silent Night" would you have sensed the sacred moment, the holy face, the "dawn of God's redeeming grace"? Or let the divine presence simply wash over you, unnoticed?
Would you have noticed the breeze of the Holy Spirit? Or just a chill in the air?
Would you have understood the cosmic, eternal implications of glory from on high? Or, with eyes and ears closed to that reality, would you simply let that evening pass you by as unremarkable?
All such journeys in life are open to interpretation. And mis-interpretation, where one of you misses out. One believer's "miracle of Providence" is another's "accident of Happenstance" or mere coincidence.
Not many Palestinians saw and heard, much less understood, what happened that night. What makes you think you'd be any different?
One way to test your ability to notice God—whenever, wherever —is to ask yourself what you saw or heard THIS Advent season….
I loop back to my original Q: How do you know it was God?
I will let you answer that for yourself. AMEN
Rev. Timothy Hansen, Our Savior's Lutheran Church, Sun Prairie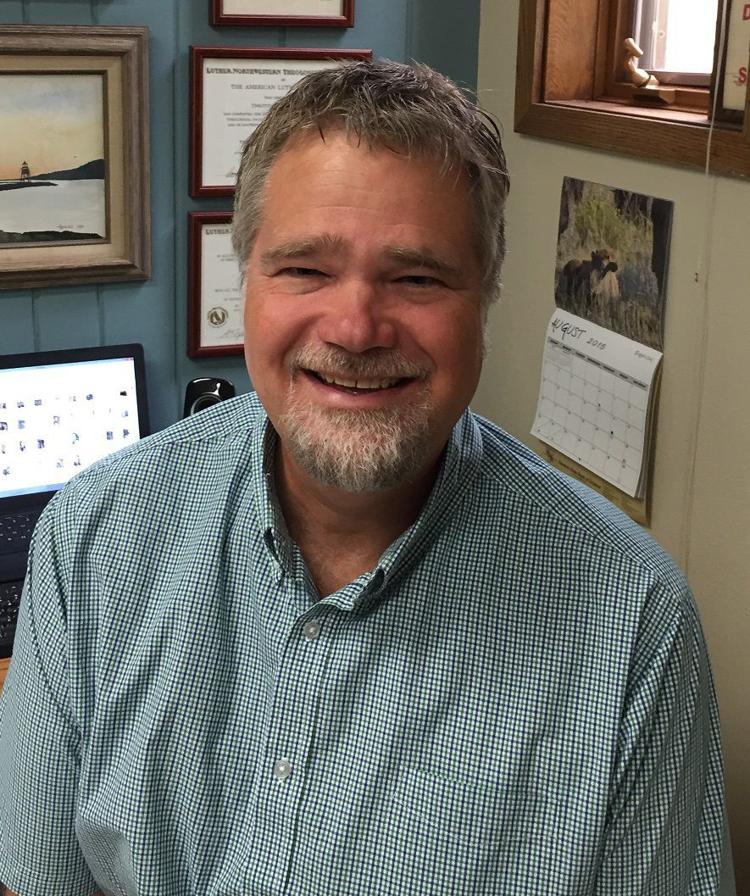 In many ways, the birth narrative in the gospel of Luke is a counter-cultural story. It is the story of a God who looks to transform the world into something new. It is not some quick decision, some quick thought, but rather something long thought out. In fact, it is eternal. God's desire to lead people back into a relationship for which they were created had not gone very well. Through patriarchs, judges, kings and prophets, God's desire to turn God's people around had really fallen on deaf ears. Finally we have a story of God's decision that is somewhat mind-boggling. God gives up power and becomes born of a young woman, betrothed to be married to a day worker. Neither is wealthy. In fact they are poor, and would go on to become immigrants as they escaped Bethlehem with their newborn son to Egypt. Then the news of this birth is first given to shepherds-the real shepherds-for whom no one paid much attention, nor believed. Later we'll hear of this news that comes to some more sojourners, magi, if you wish, who come to pay him homage.
This message is counter-cultural because it shows a God who will transform the world. God already has begun. Mary sings about it in her magnificat. While the world holds up power and authority and wealth as objects to be longed for, this story reminds us that God remains steadfast and faithful to God's people. God's justice will happen in its fullness one day. When that will be, I don't know when, but I do know that we are invited to hear this story once again and given new eyes to see the opportunities to participate with God in that transforming power. God will continue to transform our hearts and minds as we seek to bear witness to God's love and faithfulness. And when we begin to do that, even in the face of sneers and rejection, God's simple act of love will begin to transform us, all of us, into the new creations God promises to bring about. With this story of a baby born in a manger in Bethlehem, God has done a new thing, and nothing is the same again.
Pastor Paul Lundgren, Gateway Community Church, Middleton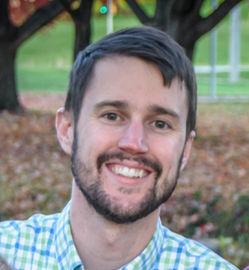 In these Sundays leading up to Christmas, we at Gateway have been engaged in a sermon series called "Family Ties" where we have explored the Bible passages dedicated to the genealogy of Jesus. You may think that a series of sermons on a list of names sounds quite boring, but there are many fascinating people in Jesus' family tree! Real people with real flaws like Adam and Eve, Abraham, Judah, Rahab, Ruth, David and Bathsheba. Each one of these ancestors of Jesus had strikes against them, some of them shocking, and yet God graciously included them in his plan to save the world through his Son, Jesus Christ.
On Christmas Eve we will conclude the series by showing that the people Jesus came from are the same people that Jesus came for. In Jesus' genealogy we see Jews and gentiles, men and women, wealthy and poor, famous and obscure. In other words, the genealogy covers everyone. And if Jesus came from people like this, then that means Jesus came for these very people. No matter who you are, you can know that Jesus came for you.
Thus we find ourselves invited into the family tree of Jesus. John 1:12-13 says, "To all who did receive him, who believed in his name, he gave the right to become children of God, who were born, not of blood nor of the will of the flesh nor of the will of man, but of God." May we all claim this right by believing in his name and being reborn into the family of God!
Rev. Jason Mack, First Baptist Church, Madison
Isaiah 9:2-7
We've gotten used to the idea of God becoming a man. We've gotten used to the idea that our sins are forgiven. We've gotten used to the idea that the meek will inherit the earth, that the poor will be blessed and that the sick will be made well. We've gotten used to these ideas because we hear them year after year after year.
We've gotten so used to them that we have stopped living as if they're true.
To live in the reality of Christmas morning is to live as if there is no difference between rich and poor, man and woman, gay and straight, black and white, N. Korean and S. Korean, American and Mexican. It's not just that there shouldn't be a border wall on Christmas morning 2018, there probably shouldn't even be a border. We have ignored what this baby means.
But there is hope. Jesus comes on Christmas morning bringing hope to the hopeless, sight to the blind, love to the lonely. And He promises that a new kingdom is at hand, a kingdom where love rules and mankind will study war no more.
The Rev. Staci Marrese-Wheeler, Lakeview & Glenwood Moravian Congregations of Madison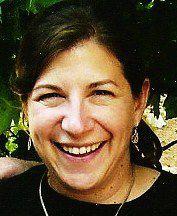 As many times as I have read the scriptures of Jesus birth, I always end up with mixed feelings. I know it is joyous news, but there is also much human struggle and oppression present in the story.
The Rt. Rev. William Willimon, United Methodist Bishop and Professor at Duke Divinity School, offers the insight that in order to understand the blessings of the Christmas story it is "essential to see ourselves as receivers" rather than "givers".
Like many of you, I do not often see myself, in this country and culture, as a "receiver". Being "givers" makes us feel competent, powerful and fortunate. Being "receivers" can leave us feeling startled, undeserving and vulnerable. The story of the birth of Jesus, however, is all about "receivers". Elizabeth and Zechariah, Mary and Joseph, the shepherds and even the magi, saw themselves as receivers of an incredible gift of divine love that brought them joy in the midst of difficult lives.
We light candles during worship on Christmas Eve. We darken our churches and sit vulnerably among friends, and strangers. The light from the Christ candle, that symbolizes God's love that Jesus brought to us all, kindles each candle as the light is passed from person to person. Once all of the candles are lit, it is clearly seen that even small lights, when brought together, can dispel great darkness. Each year these candles offer us the opportunity to remember that we are "receivers" of that same incredible gift of love that was told of in the scriptures.
May it still startle you with joy and fill you with light, even in the midst of our own difficult times.
Pastor Matt Metzger, Blackhawk Church, Madison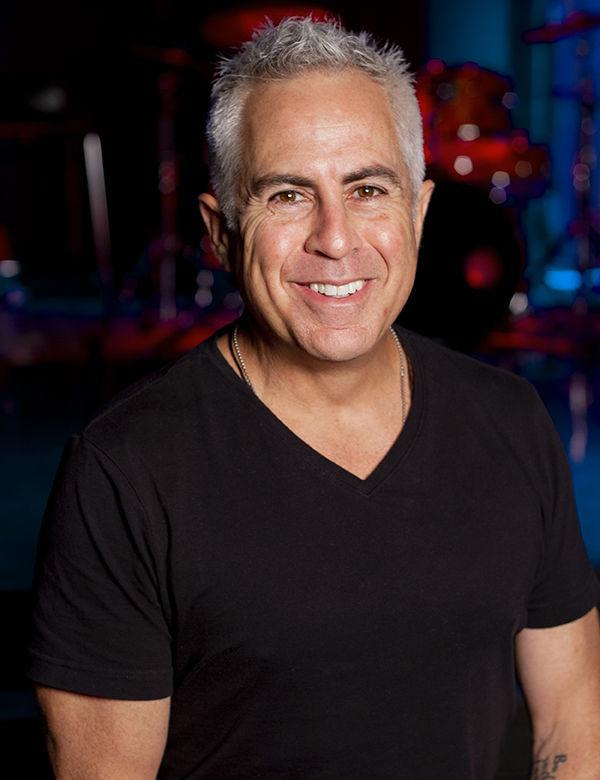 Advent means "arrival." For this season we have been teaching on the major themes of advent – the arrival of Hope, Peace, Joy and Love. On Christmas Eve the message is on love.
Most of the time the love we experience with others is conditional. I'm loved by them if I act a certain way, say certain things, meet their needs, make them feel a certain way or follow their instruction. Love that we give and receive in this world is conditional.
Unconditional love means no matter what I say I am accepted, no matter what I have done, I am accepted. This is radical love and at the very heart of why we celebrate Christmas.
But God sent his Son into this world to offer us unconditional love. A love not based on what I do to earn it. It is complete love no matter what.
My love for God doesn't cause him to accept me. God's unconditional love for me moves me to love him in response. We love because he first loved us.
1 John 4:9–11 (NIV)
9 This is how God showed his love among us: He sent his one and only Son into the world that we might live through him. 10 This is love: not that we loved God, but that he loved us and sent his Son as an atoning sacrifice for our sins. 11 Dear friends, since God so loved us, we also ought to love one another.
Pastor Jeff Meyer, The Church at Christ Memorial, Fitchburg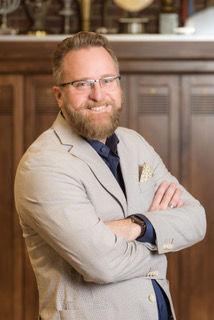 Title: Do I Need Jesus?
Does anyone really need Jesus…really?
Some 800 years before the birth of Jesus in Bethlehem a prophet named Isaiah foretold: "For unto us a child is born,
unto us a son is given…" (Isaiah 9:6)
The angel announced on that first Christmas the fulfillment of Isaiah's prophecy.
Today in the City of David a Savior has been born to you. (Luke 2)
Jesus, child of Mary & Joseph, fully human.
Jesus, Son of God, fully God.
The long wait is over. The yearning and striving ceases. The Son of God has been given!
Jesus
Do we really need Him?
Why do millions of people around the world make such a big deal about Jesus' birth? Children are born every day. Children who will make an impact on the world by their example come and go all the time.
Jesus Himself said that He came to love, to forgive, and to restore.
Who needs Jesus? Really?
Anyone and everyone who needs love.
Anyone and everyone who needs forgiveness.
Anyone and everyone who needs restoration.
Do you need Love?
Acceptance and belonging are basic human needs. Everyone wants to belong. Everyone wants to be accepted. Think about the extraordinary blessing of friendships/ relationships where you are loved no matter what. Rare. Yet, precious. That kind of relationship knits people together in a bond that cannot be broken.
God sent Jesus to show the world (translate-you) that He was willing to do anything to ensure that you belonged to Him.
For God so loved the world that He gave His One and Only Son (Jesus), that everyone who believes in Him should not perish, but have eternal life. God did not send His Son (Jesus) into the world to condemn the world, but to save the world through Him (Jesus). These are the very words of Jesus, Himself. Read them as a part of a conversation with a man named Nicodemus in John 3. Nicodemus would discover this life-changing, no-matter-what kind of love. Now, really, who doesn't need that?
Do you need Forgiveness?
Have you ever, are you now weighed down by any regrets? Wish things would have turned out differently? Does your heart ache with a desire to go back in time so you could "fix it?"
God so loved the world (translate-you) that He sent Jesus to suffer punishment, die on the cross & rise to life on the third day…to forgive sins. To wipe away regrets. To fix it!
For YOU, Jesus finished the work of forgiveness. To all who trust in His finished work there is forgiveness. Compete forgiveness, not partial or insufficient. Now, who doesn't need that?
Do you need Restoration?
The Biblical concept of restoration is called "Shalom". Frequently translated as "peace" it carries with it a depth that is frequently missed. Shalom/peace/restoration is a return to nothing less than a wholeness that God intended from the beginning of time.
Jesus is called the Prince of Peace. Jesus, the King's Son, sent to restore all things to their harmonious "it is good" state that we read about in Genesis 1. All disparate parts working together in concert for the better! Who doesn't need that?
Pastor Rod Nordby, Trinity Lutheran Church, Madison
The Christmas story is one we know and love, a cherished favorite for many of us. The challenge for us is to believe that this story can seep into the dark crannies of our soul, the places we wonder if it can possibly be true, those spaces where the world's darkness seems so much more prominent than the light. But that is what this story was made for to shine light in dark places to bring hope to the discouraged, insight to the lost and the promise of peace to all who long for it. Peace be with you this Christmas.
The Rev. Katya Ouchakof, Lake Edge Lutheran Church, Madison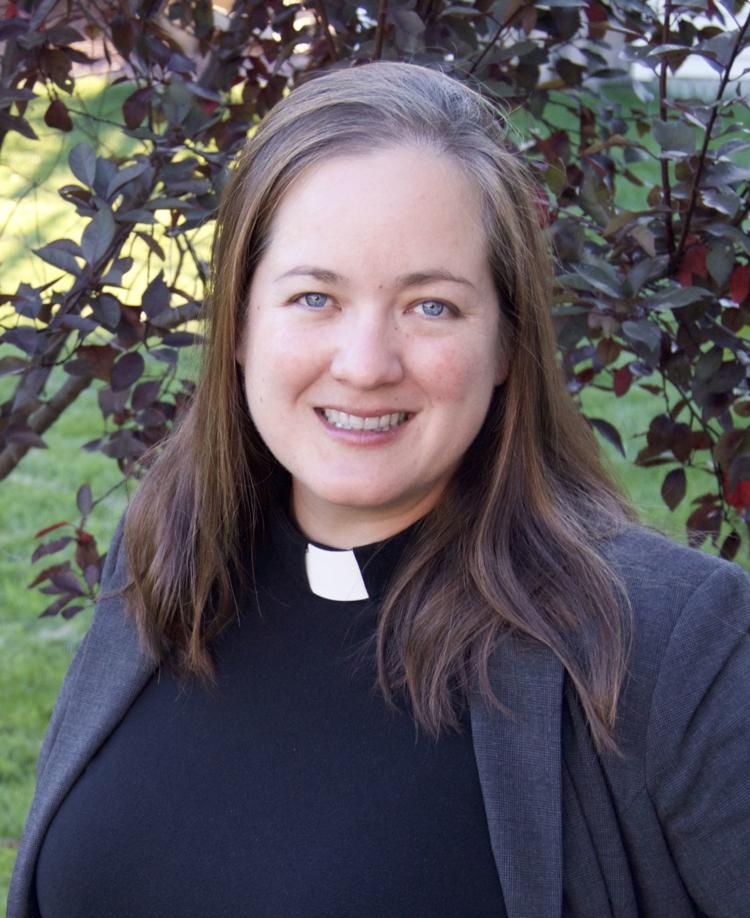 Would people in power have rejoiced over the birth of a child born to poor, unmarried parents, seeking refuge far from home? It seems unlikely. So, God doesn't invite the movers and shakers of ancient Israel to meet the Divine at the manger. Instead, God sends the angels to the shepherds, to people who were just as poor and powerless as Jesus himself.
That's why we take a moment to pause and revel in the holiness of tonight. Not because the first Christmas was so quiet and peaceful and pristine, like a Hallmark card, or a Rockwell painting, or a picture print by Currier and Ives… but because it was so earthy, so real, so relatable. The incarnation was for the sake of real people, not just those in positions of power. God became human in order to be part of our normal lives.
Yes, God shows up in the candlelight and contemplation of Christmas worship. But the birth of Jesus reminds us that God also shows up in our busy-ness, our disorganization, our frustration, and our mess.
Monsignor Charles Schluter, St. Peter Catholic Church, Madison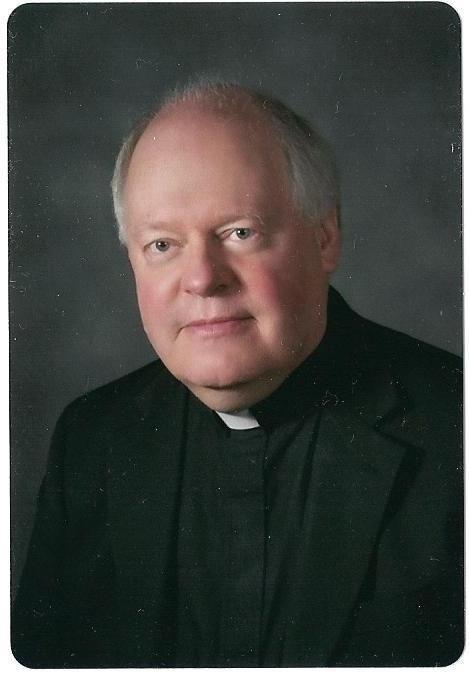 There are several accounts of the birth of Jesus.
The most familiar, perhaps the most familiar passage in the New Testament, is Luke 2:1-7. The key passage is "and she gave birth to her firstborn. She wrapped him in swaddling clothes and laid him in a manger, because there was no room for them in the inn."
A less familiar passage is Mathew 1:18-25. My favorite passage is John 1:1-18. The key passage is "And the Word became flesh and made his dwelling among us, and we saw his glory, the glory as of the Father's only Son, full of grace and truth."
Bishop Morlino, speaking to priests during the Christmas season, asked, "What are the accounts of the birth of Jesus?" We quickly identified the three I identified. But he said, "There is a fourth from the Book of Hebrews 10:5-7. "Therefore, when Christ came into the world, he said, "Sacrifice and offering you did not desire, but a body you prepared for me; with burnt offerings and sin offerings you were not pleased. Then I said, Here I am - As is written of me in the scroll - I have come to do your will, my God."
Whatever is your favorite, the message is the same, the Son of God became a human being to save us.
Pastor Harold Zimmick, Asbury United Methodist Church, Madison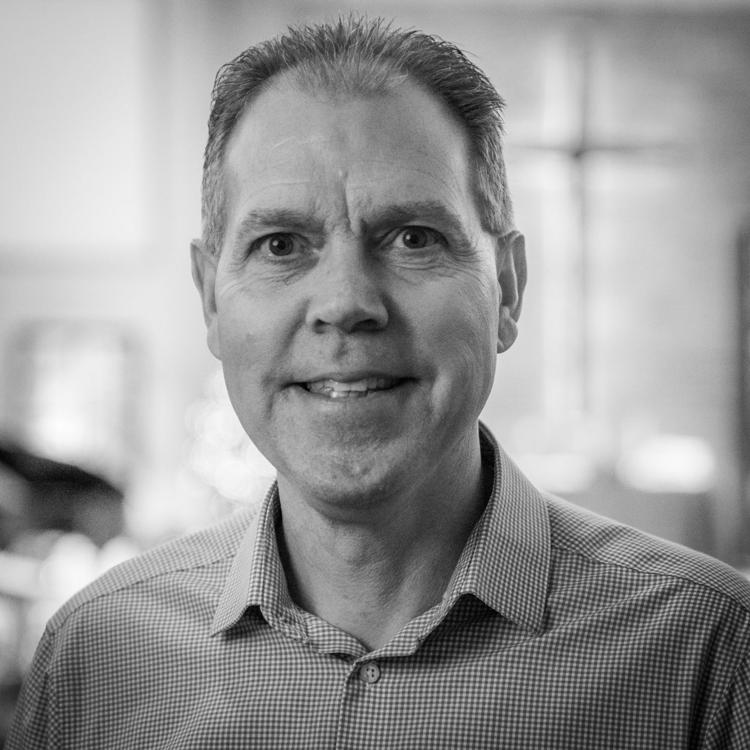 "Who Needs Christmas?"
Let's be honest. Over the last few weeks you may have had the thought cross your mind "I don't need Christmas". Maybe you were stuck in a long line at a store or frustrated with a jam packed parking lot and you thought, if this is Christmas, I don't need Christmas. Maybe you were untangling Christmas lights that were in a heap from last year and you thought, if this is Christmas, I don't need Christmas. Maybe you were at a Christmas party with people from work or your spouse's work and you felt awkward and couldn't stand the small talk and you thought, if this is Christmas, I don't need Christmas. Maybe the last few weeks have been crazy, chaotic and stressful and you're exhausted, tired and spent and you thought, if this is Christmas, I don't need Christmas.
Perhaps what our soul longs for is the simple story, the ancient story, the story rooted in the events of history 2,000 years ago that has been told and re-told millions upon millions of times. It's the story foretold by the Hebrew prophet Isaiah who announced, "For to us a child is born, to us a son is given and he will be called Wonderful Counselor, Mighty God, Everlasting Father, Prince of Peace."
In our crazy and chaotic world everybody would do well to have a wise, caring, insightful and wonderful counselor. When faced with difficult challenges and adverse circumstances what reassurance and hope can be found in a strong, all-powerful, Mighty God. When we feel forgotten, forsaken, lonely or abandoned we can know we are loved as a son of daughter by our Everlasting Father. And with our outer and inner world often filled with turmoil and stress what a gift to welcome into our hearts and homes the Prince of Peace.
Who Needs Christmas? You, me and our world!
Merry Christmas!