Madison-area clergy share excerpts of their holiday messages
The Wisconsin State Journal asked a cross-section of area Christian clergy members to share with readers excerpts from the sermons they plan to deliver this Christmas season.
Light of peace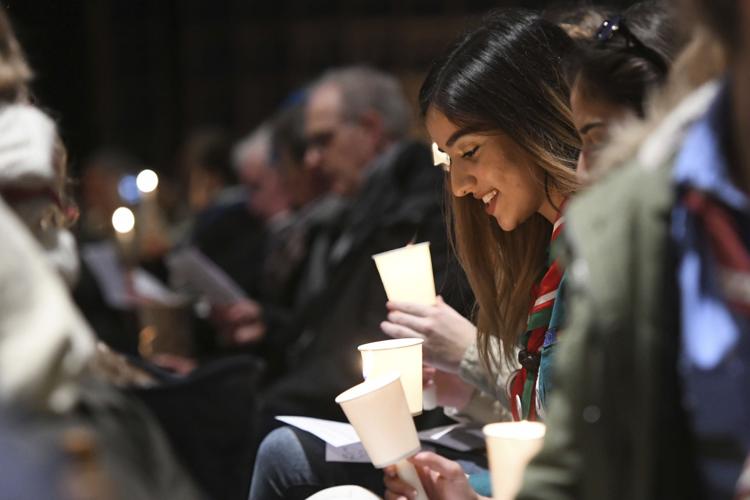 Rev. Dr. Marcus Allen, Mt. Zion Baptist Church, Madison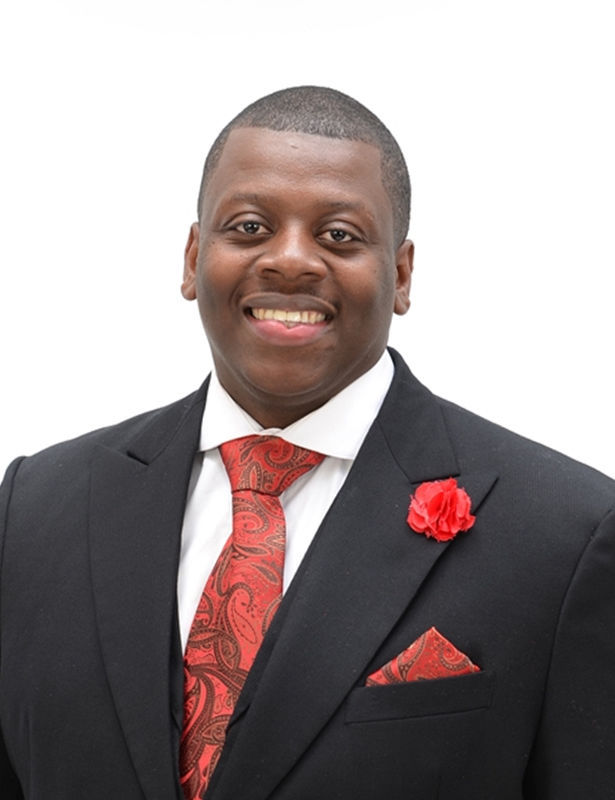 Luke 1:26-38
Then Mary said to the angel, "how can this be, since I do not know a man?" And the angel answered and said to her, "the Holy Spirit will come upon you, and the power of the Highest will overshadow you; therefore, also, that Holy One who is to be born will be called the Son of God."
The sermon is titled "When your purpose finds you."
The one thing many people struggle with in life is discovering their purpose. Too often we are so busy chasing purpose that we forget to live with a purpose. I believe when we live on purpose that purpose will find us. Without warning God will send purpose looking for you even though you may not be looking for it. In today's sermon, purpose locates a virgin named Mary. She does not volunteer, she does not apply for the position but she is selected by God to be the one to carry Jesus.
When God selects you for a special task you should allow God to handle how it shall be accomplished. Mary did nothing that should have qualified her to carry Jesus. She did rule like Deborah, there were no stories of her being devoted and faithful like Ruth, there is nothing written up to this point about her being bold like Esther, but she is still selected by God.
Bearing the responsibility of caring for such a great child does not perplex Mary. Her perplexity is not about what would come out of her, but how is this child going to get in her causes the confusion. She is not pondering how am I going to raise the God-child, but her perplexity is how is this baby going to get in me since I am a virgin.
The angel basically says, "don't worry about the how; God has that under control." This sermon proves that when your purpose finds you, it will also equip you with what is needed to operate in your purpose. The Angel says, "The Holy Spirit will get in you, God will cover you and Jesus the Holy One will be birthed by you."
Rev. Karen Armina, James Reeb Unitarian Universalist Congregation, Madison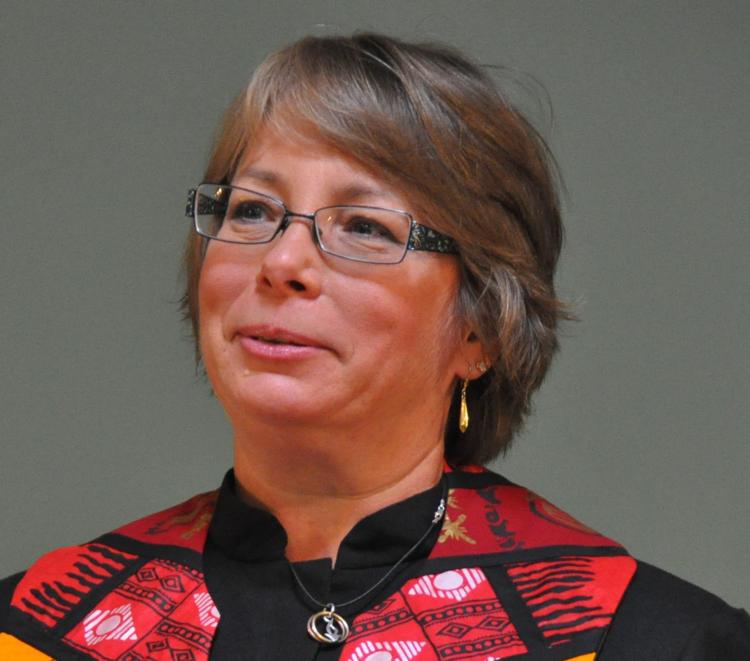 Our theme for this month is hope, and the title of the sermon is "Dangerous Love."
As Unitarian Universalists, many of us lean toward a Socinian view of Jesus – that he was fully human and did not exist before his birth, and that his wisdom and teachings were more important than his death and resurrection. Although this idea is still considered heretical in many Christian traditions, it is deeply inspirational to me. If Jesus was fully human, then it becomes more possible for me to follow his example – for his life and acts to inform my own values and actions. And so, on this eve of Jesus' birth, what I reflect on is his message of life-giving, life-saving love. Jesus preached a subversive message in a dangerous political climate – that the Kingdom of God was accessible to all of us, and further, that we have agency in bringing that Kingdom into being here on earth. This message is what brings me the hope for which this season is known, because it gives me faith that we humans can bring the love and compassion this world so sorely needs in this moment.
Rev. Jenny Arneson, Sun Prairie United Methodist Church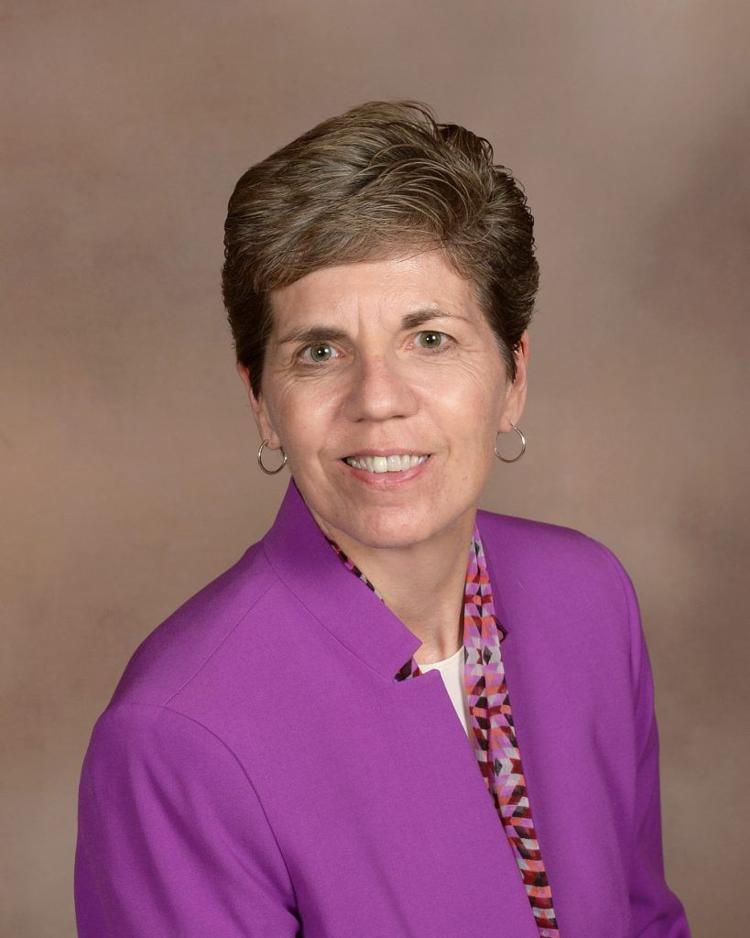 The Christmas Eve sermon is titled "Keep the Light."
During the weeks of Advent, we are reminded that the light of God's presence is yet coming. Now, on Christmas Eve, the light we have been waiting for has arrived. This light, no darkness can overcome.
The Christmas story from the Gospel of Luke is filled with light. As shepherds watch over their flock by night, an angel, which is a being of light, appears and the glory of God shines around them. Then the night sky is filled with "a multitude of the heavenly host"…more light.
We hear a lot about light and see a lot of lights during this time of year. We beautify our sanctuary, our businesses and our homes with wonderful lights. For us as people of faith, all these lights symbolize the same thing -- the light of God coming into a dark world. This light of God comes in the birth of a baby to bring the gifts of hope, peace, love and joy into the darkness of the world and often the darkness of our soul.
We may be experiencing grief and sadness and more than our share of suffering this Christmas, but when we believe that ultimately light triumphs over darkness, we can receive the gift of the Christ child, born for each of us; to be hope for our fears, to be strength for our weakness, to be light for our darkness; even when our lives feel like a mess. That's the promise of Christmas.
So, come to Bethlehem and see, as the shepherds came, to a new beginning. See the Christ Child. This is the light we have been waiting for.
The Rev. Dr. Charles Berthoud, Covenant Presbyterian Church, Madison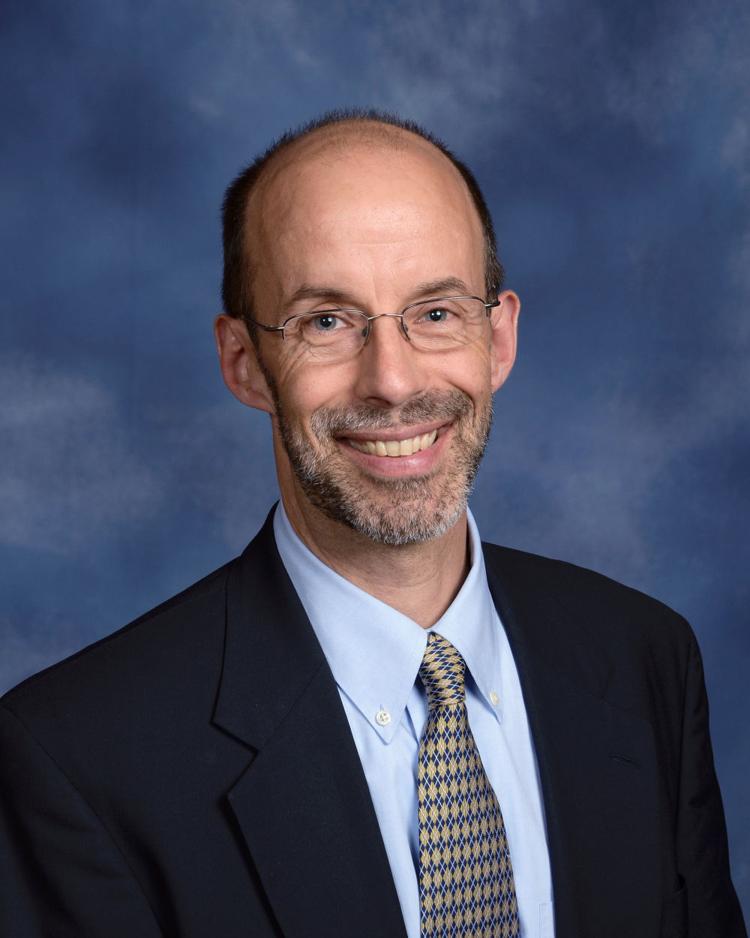 The title of the sermon is "Presents and Presence."
As children, my brothers and I spent a few days around Christmas Eve sleeping on cots in our parents' bedroom. Our rooms were taken over by my cousins, my grandparents, and my Aunt Ruth, my mom's sister. Christmas was usually the only time of the year that we all got together, and one treasured memory is playing games with wacky and wonderful Aunt Ruth.
I was the youngest of three boys and my youngest cousin was 10 years older than me. So I was really grateful that Aunt Ruth was so willing to spend time with us kids, playing cards, or board games, or whatever. Despite being "an old person," she got down on the floor to let us win countless games, to listen to our stories, to laugh at our bad jokes, to make us feel loved.
I'm sure as a kid I was grateful for the presents that I got to open. But looking back, I'm most grateful for the presence of loving people like Aunt Ruth.
At Christmas, we celebrate the birth of Jesus, Emmanuel, God-with-us. Scripture tells us: "the Word became flesh and lived among us … full of grace and truth." (John 1:14). Over and over again, God promises to be present with us, throughout all our days and forever. As we celebrate God's loving presence, my hope is that we can be more fully present with each other, especially people who face suffering, sadness, and injustice. Dear God, thank you for being present with us always. Amen.
Pastor Chris Dolson, Blackhawk Church, Middleton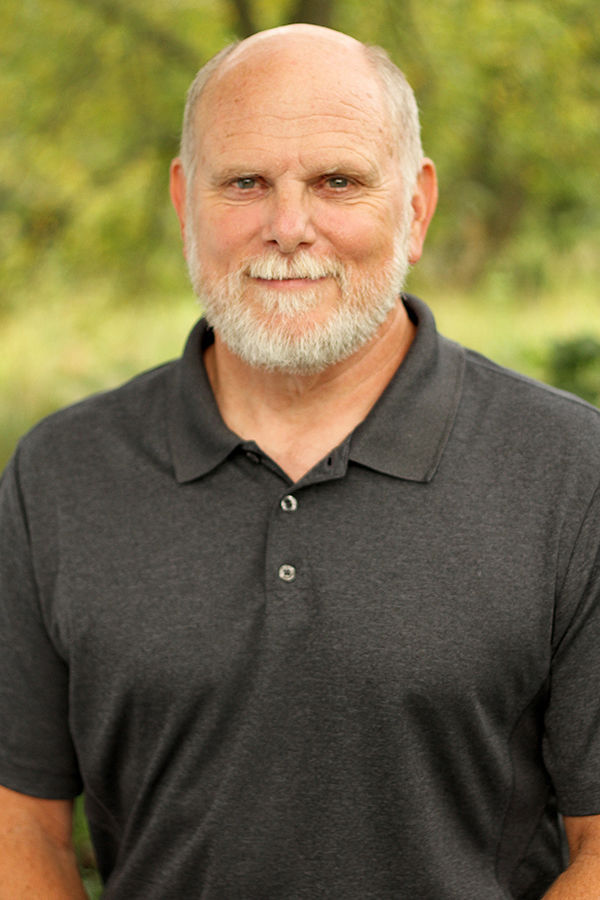 The sermon is titled "Gifts That We Forget."
Honest confession: I'm a lousy gift giver. When it comes to buying gifts for others, I have zero creativity. My idea of purchasing gifts for others is picking colorful gift cards from one of those racks by the checkout counter in just about any store in town. The problem with giving gift cards is that the people who receive them often forget that they have them. They will go to the coffee shop or hardware store and forget to take the card with them. That's the problem with gift cards – they are so common that they don't make a big impression and we forget that we have them.
Christmas is like that. It can be pretty common. We see the same movies, sing the same carols, eat too much of the same good food and make the same commitments about losing weight when it is all over. Wonderful; fun; but common. It is so common that we can forget about the gift that was given to us. The gift is this: God with us! After Joseph is told by an angel that his virgin girlfriend is miraculously going to have a baby, the gospel writer inserts an editorial comment. He writes: "All this took place to fulfill what the Lord had said through the prophet: 'The virgin will conceive and give birth to a son, and they will call him Immanuel' (which means "God with us"- Matthew 1:22-23).
God wants to be with us. What a gift! No matter who we are or what we have done. God sent His Son so that He could actually be with us. It is the greatest gift that we could possibly fathom. If we could get our head around that idea it would change every minute of every day for the rest of our lives. God with us! But we forget it and we treat it like a gift card that we forget we actually own. This Christmas let's try to remember the greatest gift of all. God with us!
The Rev. John A. Worzala Dumke, Luther Memorial Church, Madison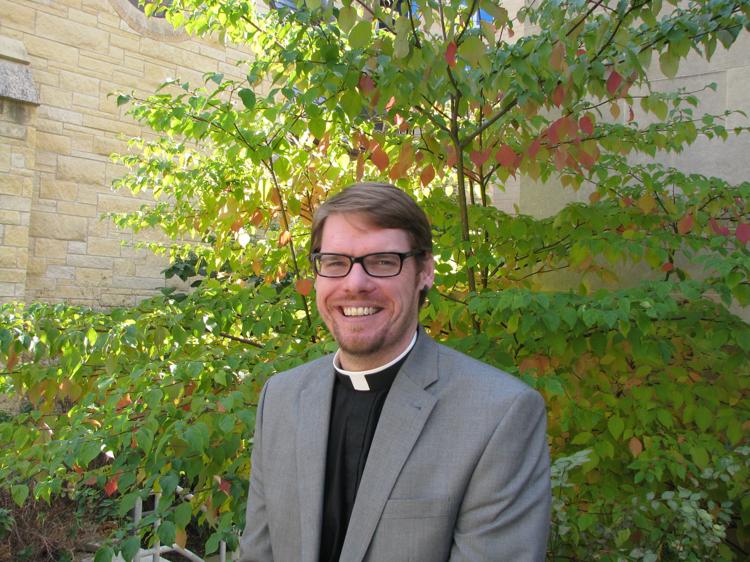 Christmas is not merely like any other day, it is the day when creation begins again. It is crucial for us and for our salvation that we did begin again, that creation began once more. For as children of the fall, descendants of Adam and Eve – we were bound to their lot and cast out of Eden to dwell in the wilderness of sin and death. As the book of Genesis reminds us, "The Lord God drove out the man; and at the east of the garden of Eden God placed the Angel, and a sword flaming and turning to guard the way to the tree of life." We were a people cast into darkness, dwelling in a land of gloom, inhabitants of a desolate place, with the appearance of being forsaken and forgotten...
...But for us, Bethlehem of Judea serves as a second Eden of sorts. A symbol of the newness of creation obtained through the birth of the savior. The place of fruitfulness and Thanksgiving that has been restored to us through the Bread of Life, brought into this world by a new Eve – in order that we would no longer be deemed the children of Adam's disobedience, but as children of the light – children of the most high. The flaming sword at the gate is therefore sheathed and burns no longer, and in place of the Angel we find an infant nestled in the arms of the virgin mother.
In the words of the blessed St. Ephraem;"The Father, who at the beginning created all things, has sent his Son to restore them and bring them back to their former state. In fact, he renewed the whole world which Adam had caused to fall into ruin. The creator of all things became the restorer. He gave them back their former beauty." So today we celebrate the birth of the savior, the very bread of life, through whom the gate of the garden is opened, Eden is restored, and the world begins again.
Monsignor Ken Fiedler, Our Lady Queen of Peace Parish, Madison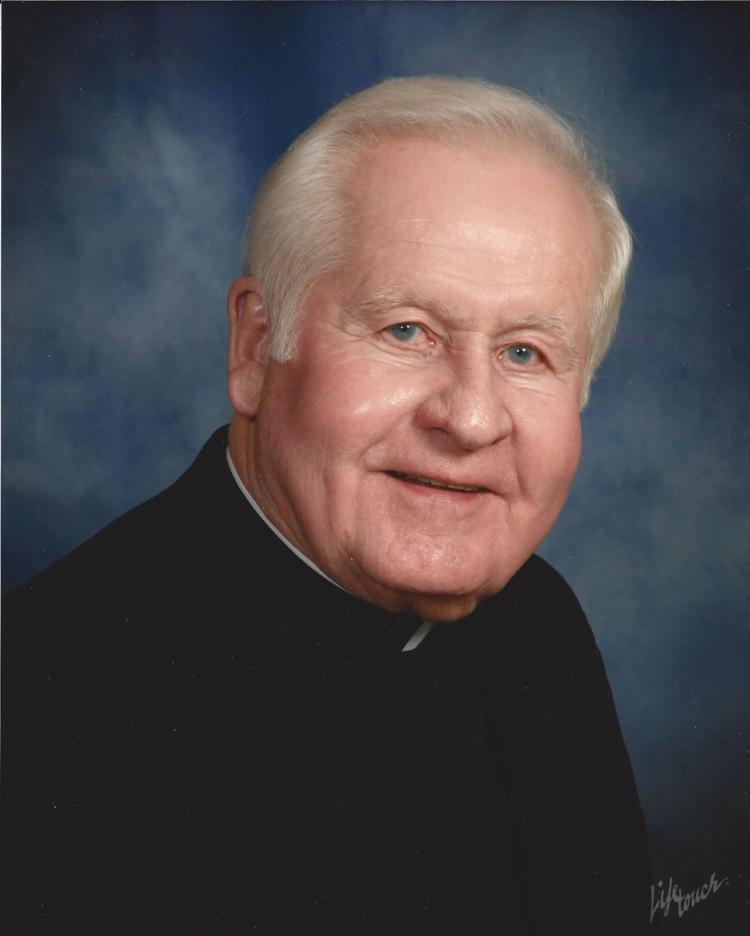 The theme is hope! In a world where there is so much pain and suffering we need to be people of hope. We cannot allow all the problems we face to overshadow the true meaning of Christmas. God, out of love for all and a desire to help all, sent his only son. Christ the prince of peace.
We need to once again become "Christmas people" by our prayers and acts of kindness to those around us and live each day what we celebrate. Hope!
Pastor Tom Flaherty, City Church, Madison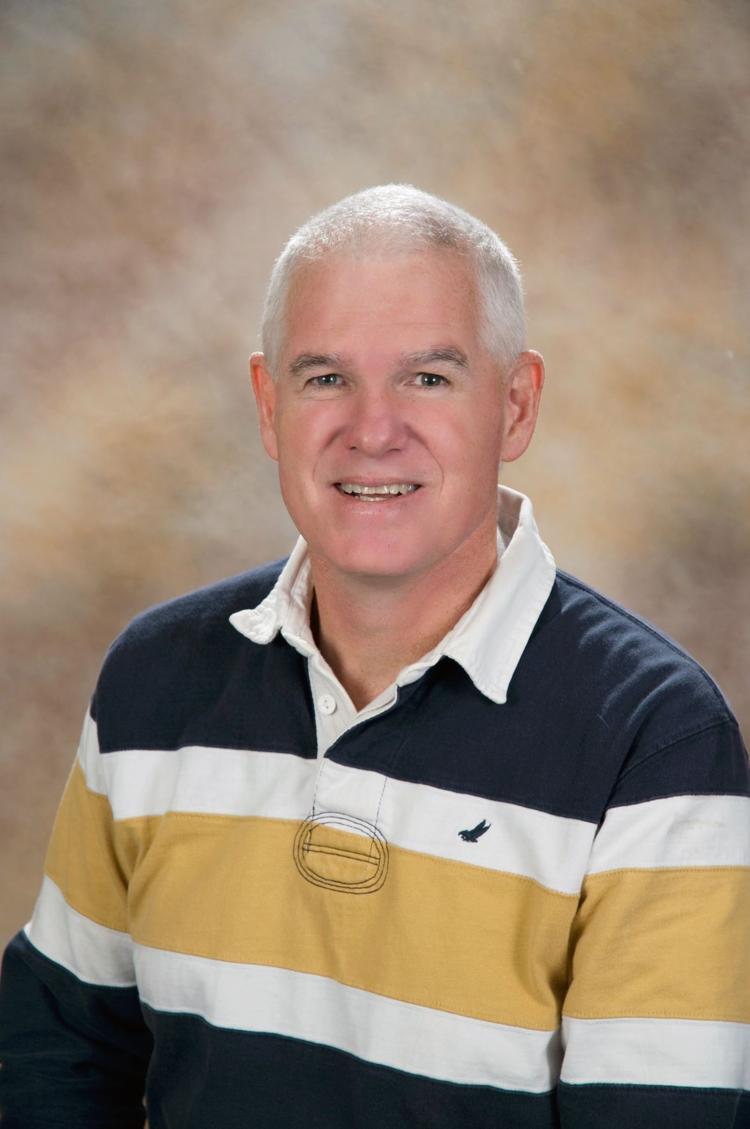 The title of the sermon is "Silent Night."
"How silently, how silently the wondrous gift is given…" An engaged couple is found to be pregnant in a religious community. If they try to explain, they receive the silence given to fanatics; if they don't explain, they'd be given the silent shaming of the immoral. As they come to Bethlehem there is no family to greet them, in fact, there's no room even at the public inn. The Savior comes into the world unattended by a nurse or a mid-wife, yet in the silence of that night heaven speaks clearly: "Do not be afraid. I bring you good news of great joy that will be for all the people. Today in the town of David a Savior has been born for you; He is Christ the Lord."
Maybe the key to experiencing an increase of joy on Christmas is to turn down all the noise around us and to reflect more on both our need, and God's provision, of a Savior. "Silent night, holy night, Son of God, love's pure light; Radiant beams from Thy holy face, bring the dawn of redeeming grace; Jesus, Lord at Thy birth, Jesus, Lord at Thy birth." Merry Christmas!
Rev. Eldonna Hazen, First Congregational United Church of Christ, Madison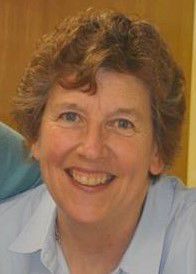 Our theme for Advent this year has been Fear Not! We have talked about the fears experienced in biblical times, and the fears that we face today, both in our personal lives, and what we experience out in the world. We also have remembered the biblical stories of the angels coming to our ancestors saying, "Do not be afraid." On this final Sunday of Advent, which is also Christmas Eve, it is important to think about the angels who might be speaking to us today.
In the Christmas narrative, the angels visited Mary, Joseph, and the shepherds, all of them feeling fear and anxiety. They were assured of God's presence in their lives and the need to trust their faith. Today, all of us live with fears. We worry about health, family, home, food, clothing or safety. We worry that we are not doing enough, or are doing too much. We fear for our brothers and sisters who are homeless, have no health insurance, or are being bullied.
The message of Christmas is the celebration of the birth of Jesus – an angel – a messenger. Jesus walked this earth as we walk this earth, surrounded by people who are facing challenges every day. The consistent message Jesus preached was to love God and love neighbor. If we are to hear the angels saying, "do not be afraid" today, we must listen for the voices that remind us to love God and love neighbor. If, as I believe, Jesus is the good news and the great joy, then we must, as He preached, love God and love neighbor. Listen for the angels' voices. Listen for the messengers of God. Do justice, love kindness, and walk humbly with God. There is no better way to celebrate Jesus' life, than to honor His ministry among us.
Pastor Dean Howell, Grace Baptist Church, Madison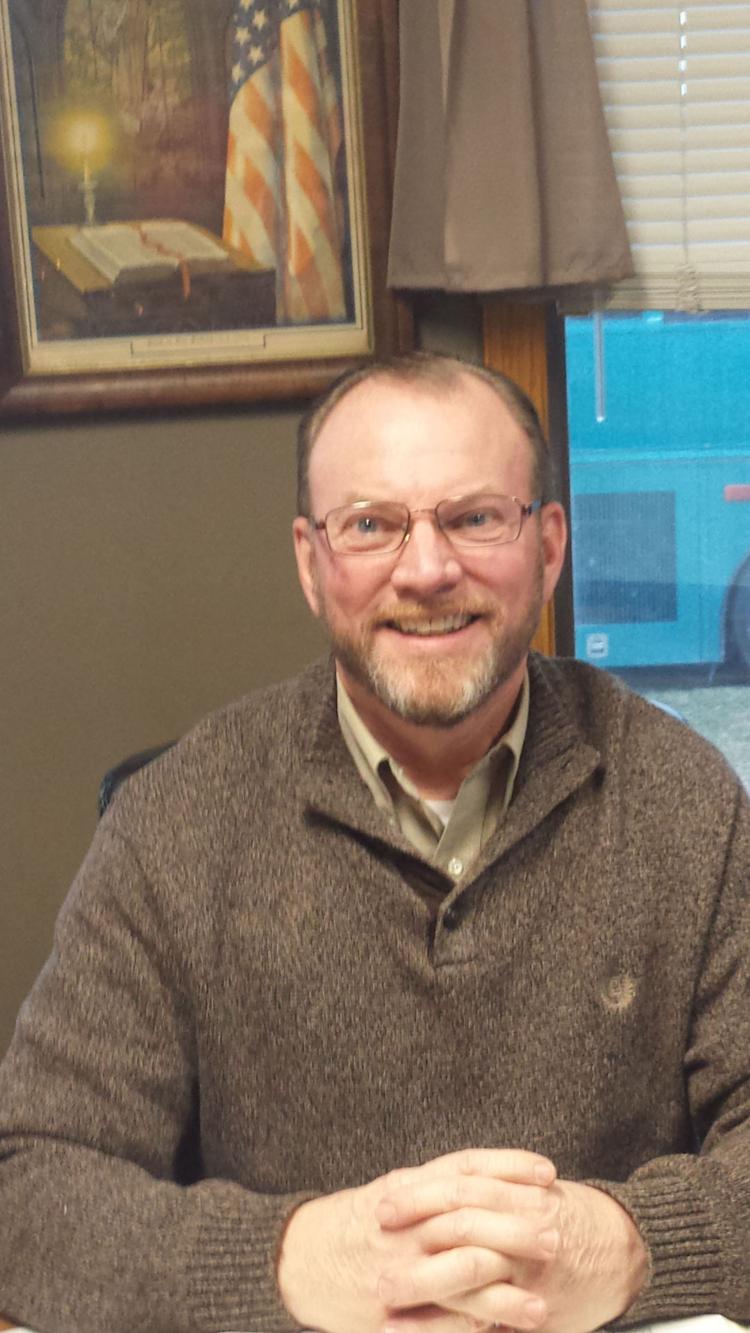 Isaiah 9:6 For unto us a child is born, unto us a son is given: and the government shall be upon his shoulder: and his name shall be called Wonderful, Counsellor, The mighty God, The everlasting Father, The Prince of Peace.
The center of a healthy society has always been its children. No one enjoys the Christmas season more than children who possess such an innocence, simplicity, sincerity and even a sense of awe. Could it be that Jesus came to us as a child to reach not only children but those who possess the same humility as a child? This wonder child was referred to about 700 years prior to the New Testament by the prophet Isaiah. Isaiah saw a cradle – for unto us a child is born, which addresses the fact of His humanity. Jesus came to relate! Isaiah also saw a cross – unto us a son is given, which addresses the fact of His Deity. Jesus came to redeem! Isaiah then saw a crown – the government shall be upon His shoulders, which addresses the fact of His pre-eminence. Jesus came to rule! Matthew 2:6 And thou Bethlehem, in the land of Juda, art not the least among the princes of Juda: for out of thee shall come a Governor, that shall rule my people Israel. And his name shall be called Wonderful, Counsellor, The mighty God, The everlasting Father, The Prince of Peace. Our culture has almost completely forgotten the true meaning of Christmas. The way back to a healthy heart, home and society is to unveil the true meaning of the lights, gifts and the family gatherings. Merry Christmas Madison!
Rev. Roger Roberts, Dale Heights Presbyterian Church, Madison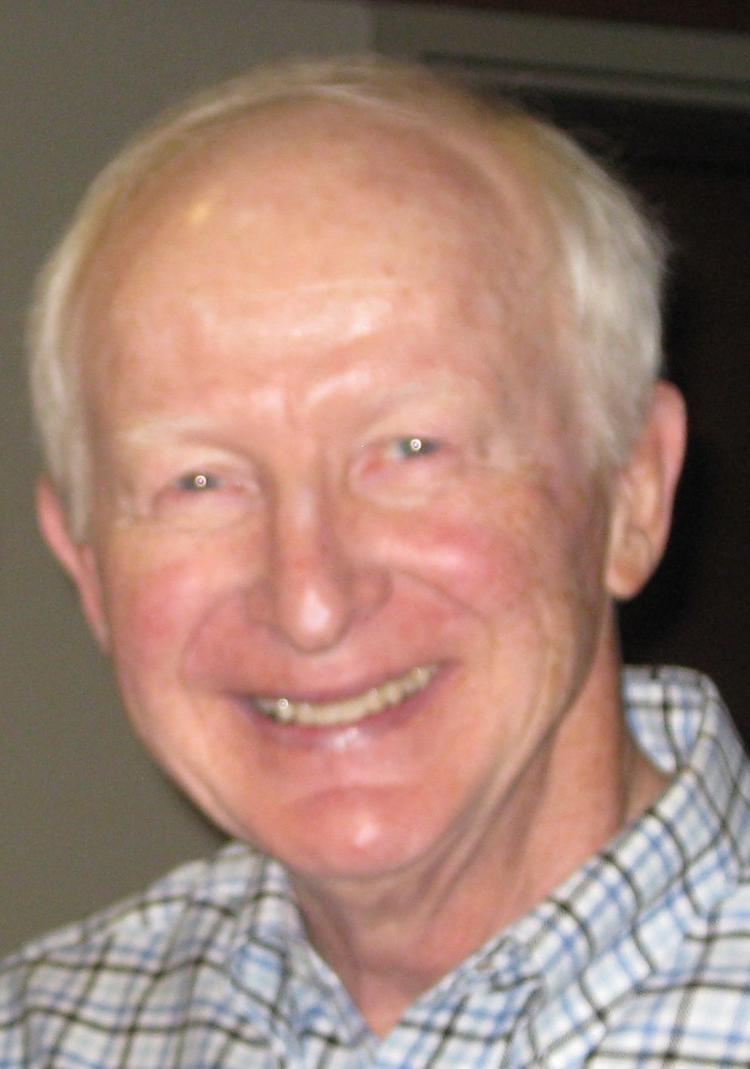 One of my favorite Christmas stories appeared in a church news service in 1979, about the live nativity scene displayed by a church in Texas. Each evening during the Christmas Season the church had volunteers to stand in the crèche as "Mary" and "Joseph" held a life-like baby doll, representing the Baby Jesus. It was on December 3rd that the pastor of the church, while walking toward the church building in 32-degree weather, heard a cry from the manger in the church yard. At first he thought someone had added a sound recording to the crèche. To his utter amazement, he discovered that someone, probably a desperate young woman, had abandoned her child, and left him in a cardboard box under the Nativity crèche, wrapped in a crib sheet and lying on a pillow. Said the pastor, "I was absolutely awestruck" to discover "the most beautiful, tiny, baby boy." Inside of the box on a scrap of paper was a note which read, "I'm Timothy. Please take care of me." And so, Timothy Christmas was taken to the church nursery, cleaned, clothed, taken to the local hospital and taken eventually to a foster home. The pastor noted that God used this experience to vividly remind the people of the way Christ entered a dark and hostile world, unwelcome, even unwanted and opposed.
I've often wondered, what happened to Timothy Christmas, and where is he now? After the celebrations and displays of Christmas have become memories and decorations stored away till next, what are we doing with the Christ who was born for us? What difference is he making in our lives today? Christ has come to us. You and I this Christmas can't ignore the Christ of the crèche, the cross and who now wears a kingly crown. To do so is to reject him. But to receive him will change your life, not just at Christmastime, but forever.
Father John Sasse, St. Christopher Catholic Parish (St. Andrew Church, Verona; St. William Church, Paoli)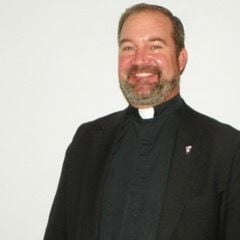 Many of us have many and varied reasons for coming to Mass to celebrate the Incarnation of the Son of God. Sadly, today there is a lot of atheist noise in our society about Jesus being just a myth – a nice myth – but still a myth. There may be many who come just to please someone else, or for purely nostalgic reasons stemming from their childhood, and with no real interest in Jesus.
Did Jesus really exist as the Gospels proport nearly 2,000 years ago? Looking at the Gospels – four different accounts of his life written in different places over the span of about 80 years completely coherent one with the other, gives testimony to the fact that he did. This fact demonstrates that there must be an underlying truth that all four authors are working from that provides this coherence. In addition to that, there are at least four non-Christian historians, who lived at the same time as Jesus and mentioned his existence in their works: Tacitus, Suetonius, Pliny, and Flavius Josephus. So if we doubt the historical existence of Jesus, then by logical necessity we have to doubt the existence of Emperor Tiberius, and even the Roman Empire itself, as we use the same sources to verify all of them.
Monsignor Charles Schluter, St. Peter Catholic Church, Madison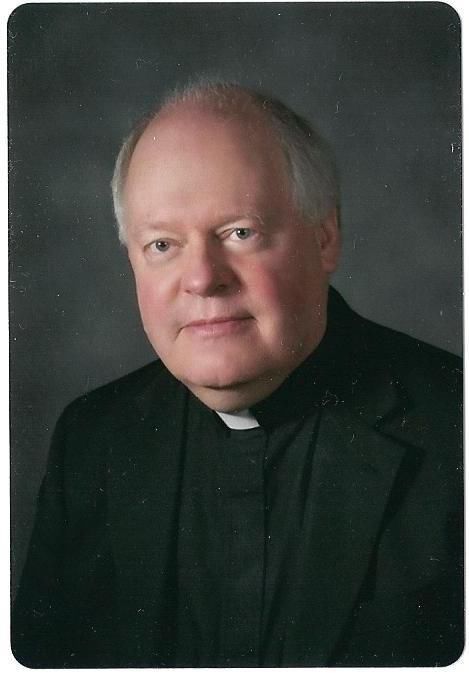 It seems as though this past year has seen an extraordinary number of natural disasters, including earthquakes, hurricanes and wild fires. All of the victims and their families have been remembered in our prayers.
During this holy season it is good to remember that God can create blessing from suffering. I'm particularly thinking of the thousands of people who have given of their time and resources to help those in crisis.
So this Christmas let us be aware of how Christ has blessed us all. As Pope Leo the Great said in a Fifth Century Midnight Mass homily, "Let us rejoice and be glad, for there must be no sadness or mourning on the birthday of life."