When Shana Verstegen was 7 years old, her parents told her she could pick out one summer activity to join from the YMCA's schedule. Her decision to take up log rolling turned into an infatuation lasting 31 years and counting.
Verstegen, now 38, organized the Midwest Log Rolling Championships at Wingra Beach Saturday. Log rollers from all around the upper Midwest took their turns on the competition logs, going head-to-head to see who could stay atop the longest.
Normally, Verstegen would be competing, but as a pregnant woman in her third trimester, she opted to stay off the logs this year and emcee the events. Verstegen is a six-time world champion in lumberjack events, which are known as lumberjill events for women.
"People expect burly, hairy lumberjacks, but what they get are athletes," Verstegen said. "Not many are that hairy."
The Madison competition also works as a fundraiser for a cause near to Verstegen's heart. About five years ago, her mother died from Huntington's disease, a neurological disorder with no cure. Many of the competitors collect donations for research and outreach relating to the disease and for the Huntington's Disease Society of America.
Verstegen said the support of the log-rolling community has helped her through the loss of her mother.
She said the close-knit nature of the sport brought many people in contact with her mom and the effects of the disease, which is why so many competitors are willing to support her cause.
Log rolling has been like a second home, she said.
"As a kid, log rolling was a big escape for me because my mom was sick at home," Verstegen said. Now, as a coach, she sees kids come to practice as a way to brush off their own troubles. While it is hard to see their struggles, Verstegen said, she is also heartened that there is a supportive community for them.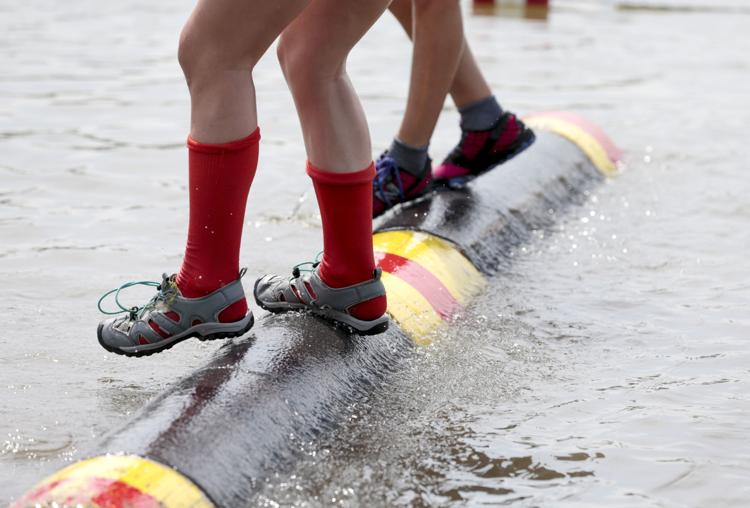 All ages compete in log-rolling competitions. At the Madison tournament, divisions were split into different age groups and by gender for those under 18 years old, and into amateur or professional skill levels for adults.
Two competitors met in the lake and climbed atop the same log, which judges stabilized. Once the judges let go, the competitors started running.
There are two basic types of strategies for log rolling, said Anna Davenport, winner of the 17-and-under division. Competitors either try to overpower their opponent or outlast them.
Davenport, of Hudson, said she typically tries to overpower her opponent. She watches for slight changes in her competitor's steps and manipulates the log to knock the other off balance. Other log rollers may just try to take a defensive approach and keep pace with any changes in the roll and wait for their competitor to make a mistake.
Log rolling is one of those sports where everyone knows each other, Davenport said, and even though it's a one-on-one competition, everyone comes out of the water smiling.
"One of the big reasons I come back is because of the people," said Davenport, who has been log rolling for seven years. "We say, 'You're competition on the log, but best friends off the log.'"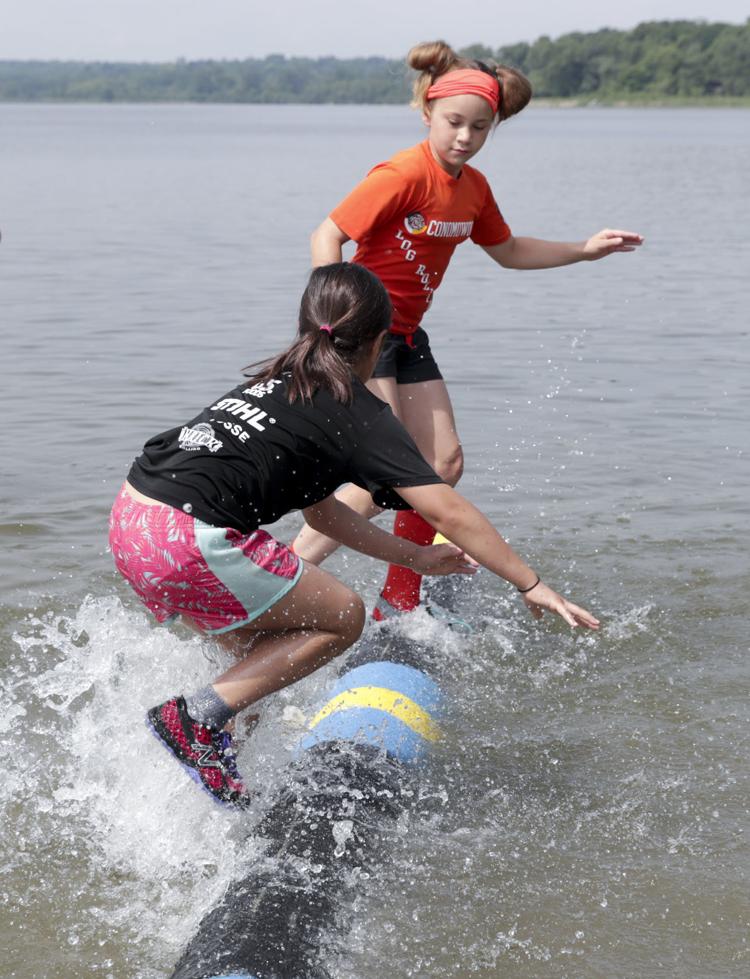 Competitor Dominick Magnone, 14, said log rolling is a lot harder than it looks. Between keeping your feet constantly moving, keeping your hands to yourself and staying on your side of the log, it's a full workout, he said.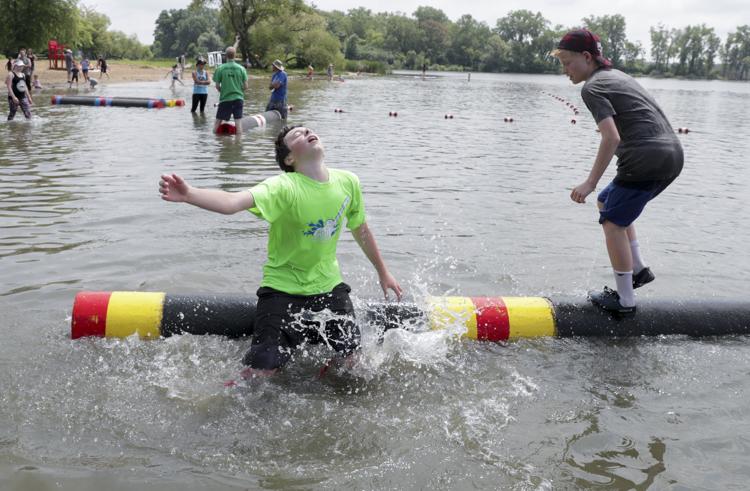 Magnone also started log rolling at a young age. He and his family, who live in Wauconda, Illinois, and summer near Rice Lake, took a beginners class after seeing the world championships in Hayward eight years ago.
Now he's a three-time world champion, which Magnone said he makes sure to tell his friends when they ask about log rolling.
Because log rolling is a niche sport, Verstegen said it's common to see the same people at regional events. Friendships are built among competitors who live states away.
Samara Eltahir, 19, of Madison, said she has been log rolling for about eight years. The University of Minnesota student made sure she was able to keep it up over the summer.
"I love coming back to the lake and rolling with everyone," Eltahir said. "The summer with log rolling is a great way for everyone to get back together."