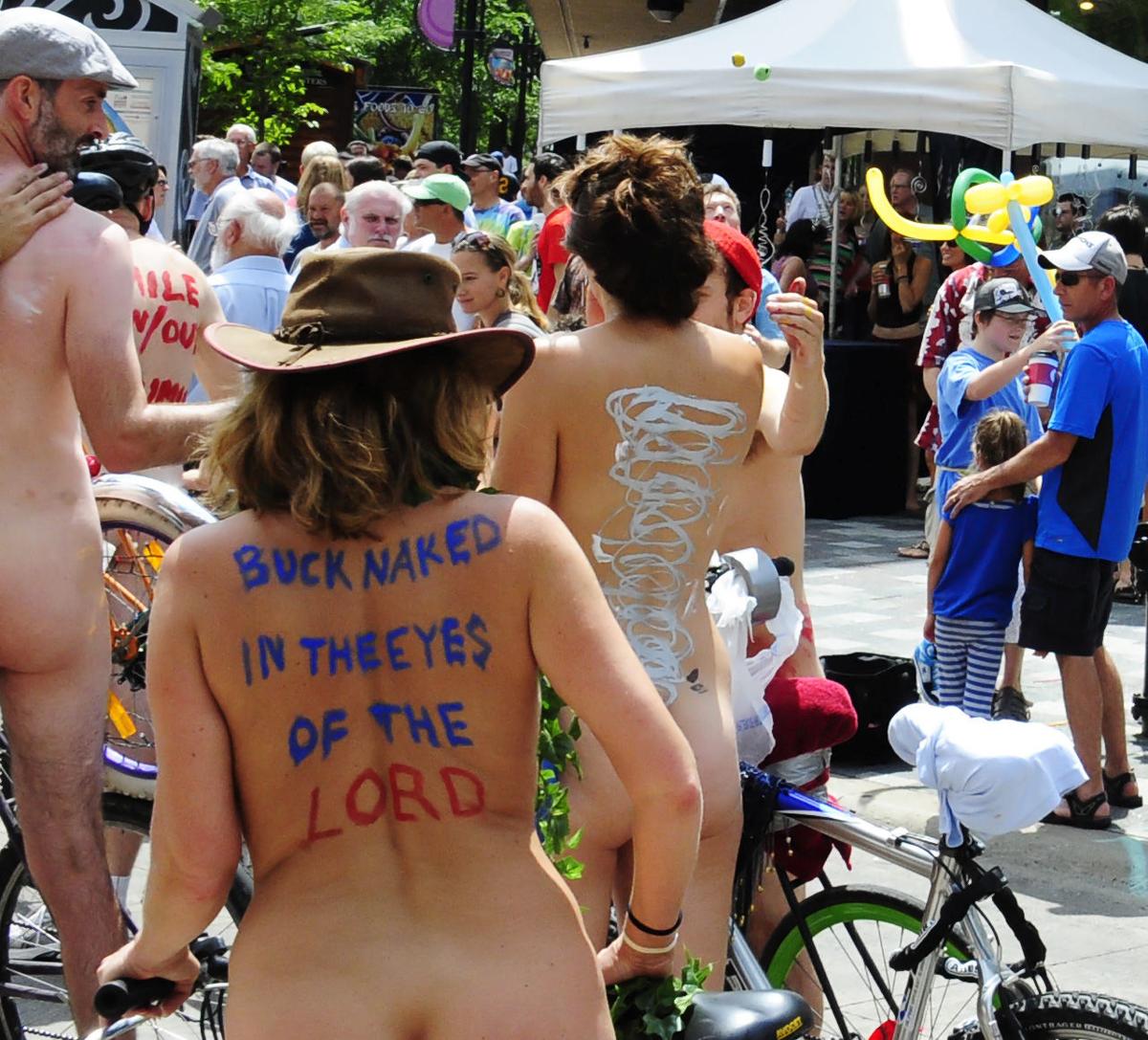 Riding a bicycle around Madison is usually about the views — of the Capitol, say, or the lakes. But an annual event that returns next month will also give spectators an eyeful.
The 10th annual World Naked Bike Ride returns to the city on June 15. The ride, one of dozens staged in cities around the globe, is intended to highlight positive body image and freedom from dependency on oil.
As is customary, the route won't be disclosed until the day before the ride, but organizers said it would be on streets where people were likely to be out and about.
A designated viewing location will be set up for both the public and the media.
Bicyclists are not required to ride naked, and other types of non-motorized transportation, such as skateboards, are welcome.