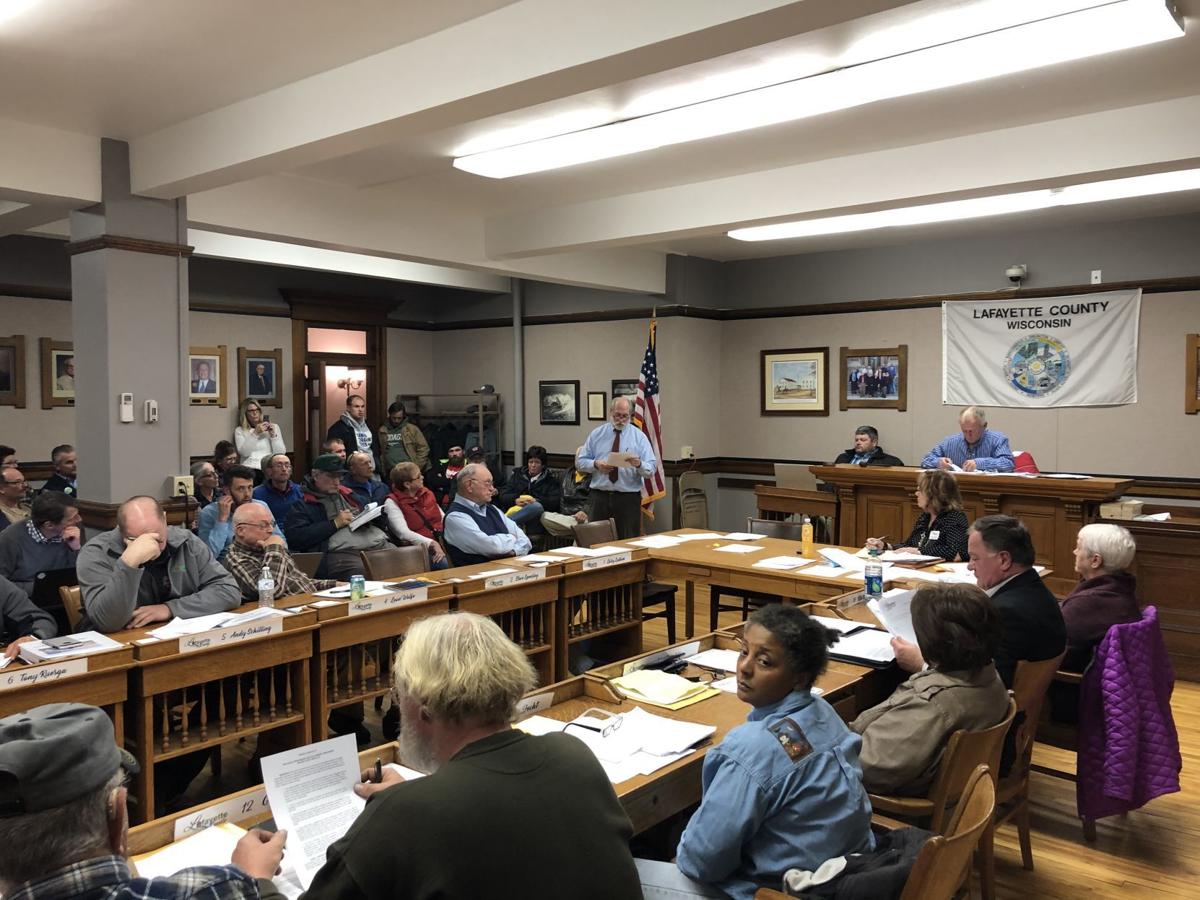 DARLINGTON — After a pair of contentious meetings Tuesday in Lafayette County, a resolution that sought to restrict what reporters could report and public officials could say about a publicly funded study of groundwater contamination was left toothless and tabled.
In the morning, the county's Land Conservation Committee removed language from the resolution that sought to bar the media, under the threat of prosecution, from selectively reporting results "for their own means" from the Southwest Wisconsin Groundwater and Geology Study, or SWIGG, which is looking at well contamination in Lafayette, Iowa and Grant counties.
Some 11 hours later, the full County Board removed language that threatened County Board members and other public officials with unspecified "discipline" for going outside a predetermined process for releasing information from the study.
The original resolution drew widespread condemnation from open government advocates and others who said it was likely illegal, unenforceable and unconstitutional.
The chain of events Tuesday left board member Kriss Marion, who made the original resolution public on her Facebook page Friday, "baffled," and several members during the board's meeting expressed confusion about what they were voting on.
During the public comments sections of the Tuesday meetings, residents criticized the original resolution and took the committee to task for the negative publicity it generated.
Marci Hess, of Blanchardville, said she was "incredulous that this is even happening" and said Grant and Iowa county officials would look poorly on Lafayette.
"I think the resolution should be off the table," she said. "I think it sets us up for some legal issues that we don't need and PR issues that we don't need."
Tom Ellefson, a self-described "old farmer" from the town of Lamont, called the proposal "draconian."
"We're talking about our water," he said. "Why would you want to stifle the scientific data that's coming from this survey, that by the way, taxpayers paid for?"
The original resolution appears to have its origins in what some county officials said was erroneous reporting of SWIGG test results by regional and national media.
Testing last year found 42% of 301 randomly selected private wells in Lafayette, Grant and Iowa counties exceeded federal health standards for bacteria that can come from animal or human waste, or from a toxic fertilizer residue. About 44% of residents in the three counties get their water from private wells.
Samples collected in mid-April from 35 private wells that had previously shown contamination found that 32 of them were contaminated from feces.
County Board Chairman Jack Sauer complained that the latter results resulted in television and newspaper headlines saying 91% of all wells in the study area were contaminated.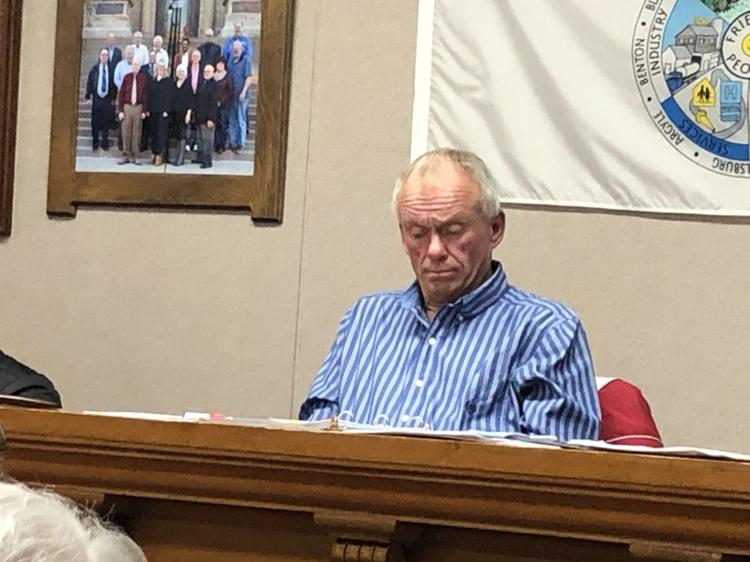 There was "sloppy reporting" and "sloppy reading" in the way the April test results were reported and understood, Marion said, but "mistakes happen. We need to move forward. We don't become a totalitarian regime because of one bad story in the press."
You have free articles remaining.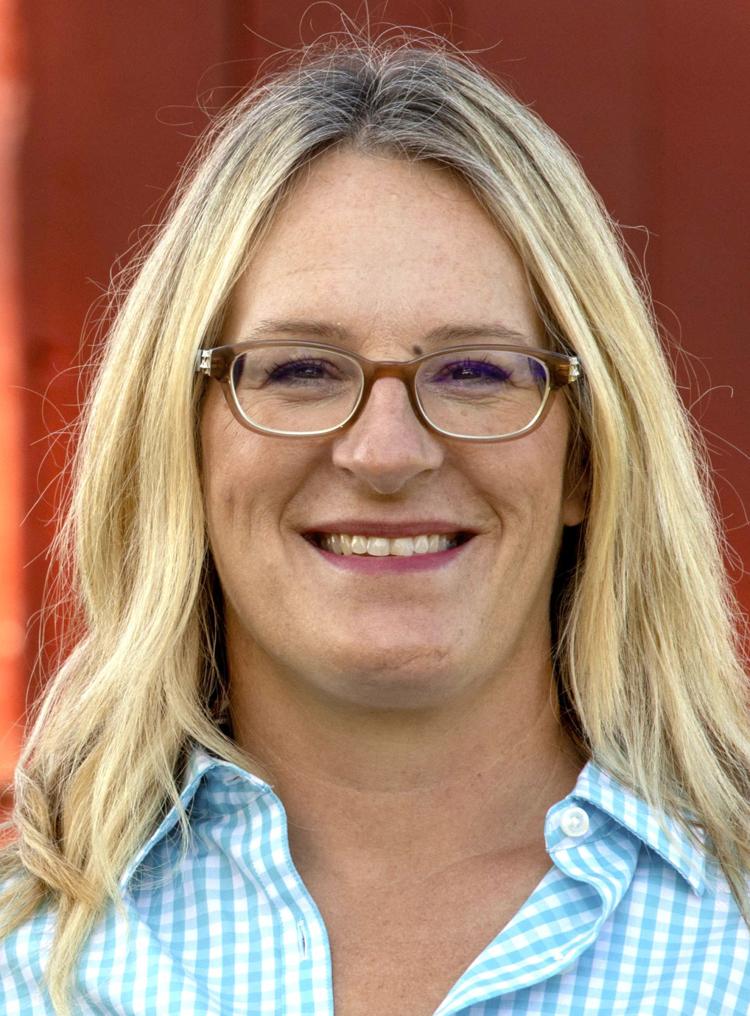 Underlying the disagreement over how to release the study's results were signs that officials in the largely agricultural county are dubious about the need to do the study at all, as well as suggestions from Sauer downplaying the role that farming is likely playing in well contamination.
Sauer said he's heard from constituents that if the government has information on their wells, it might force them to dig new ones.
"We're talking about private wells here. Whatever happened to doing your own testing?" he said. "I have not had one constituent in my area tell me that I needed to vote for a water study."
He suggested there were sources of contamination other than agriculture in the county and that some of the contamination seen in the study could probably be blamed on outdated, faulty wells.
State geologist Ken Bradbury, one the study's principal researchers, acknowledged that "members of (the Lafayette) board are apparently not enthusiastic about this study," but "this is not a regulatory study."
He called it "an opportunity for people to learn about their own water quality at no cost for them."
He also acknowledged that while septic tanks could be a source of contamination in the counties' wells, it's also true that, in general in Wisconsin, high levels of nitrates like the ones seen in the three-county study area correspond to a lot of agricultural uses — specifically, spreading of manure or commercial fertilizer on crops.
The final resolution says results from future SWIGG tests will be shared only with the County Board chairman or his designee, the chairman of the Land Conservation Committee and the county conservationist — to be known collectively as the Review Board of the Water Quality Study.
It says no County Board member or county employee can speak on behalf of the county regarding the study without the Review Board's OK, but was amended Tuesday night to say:
"While individual board members as elected representatives retain the right to freely speak to the press, no statements which have not been formally reviewed and acted upon by the county should be considered the official position of the county."
Resolution backers emphasized that their intent was to provide accurate information on study results, not to limit the availability of public information. It also wasn't clear what effect the county's resolution would have in Iowa and Grant counties because it was amended to apply only to Lafayette.
Bradbury said language in the resolution restricting how study information would be released "doesn't seem workable at all" for the University of Wisconsin Extension, which is heading up the study.
He noted that as a public entity, the Extension would release any information to all counties and the public at once.
"The county doesn't get to decide who gets to see (the results)," he said.
Sauer and the chairman of the Land Conservation Committee, Gerald Heimann, repeatedly refused to say who authored the original resolution, or claimed they didn't know.
"Some of us know and some of us aren't telling," Sauer said. "I don't see why it's important at all."
"We need to move forward. We don't become a totalitarian regime because of one bad story in the press." Kriss Marion, Lafayette County Board member
"We need to move forward. We don't become a totalitarian regime because of one bad story in the press."

Kriss Marion, Lafayette County Board member