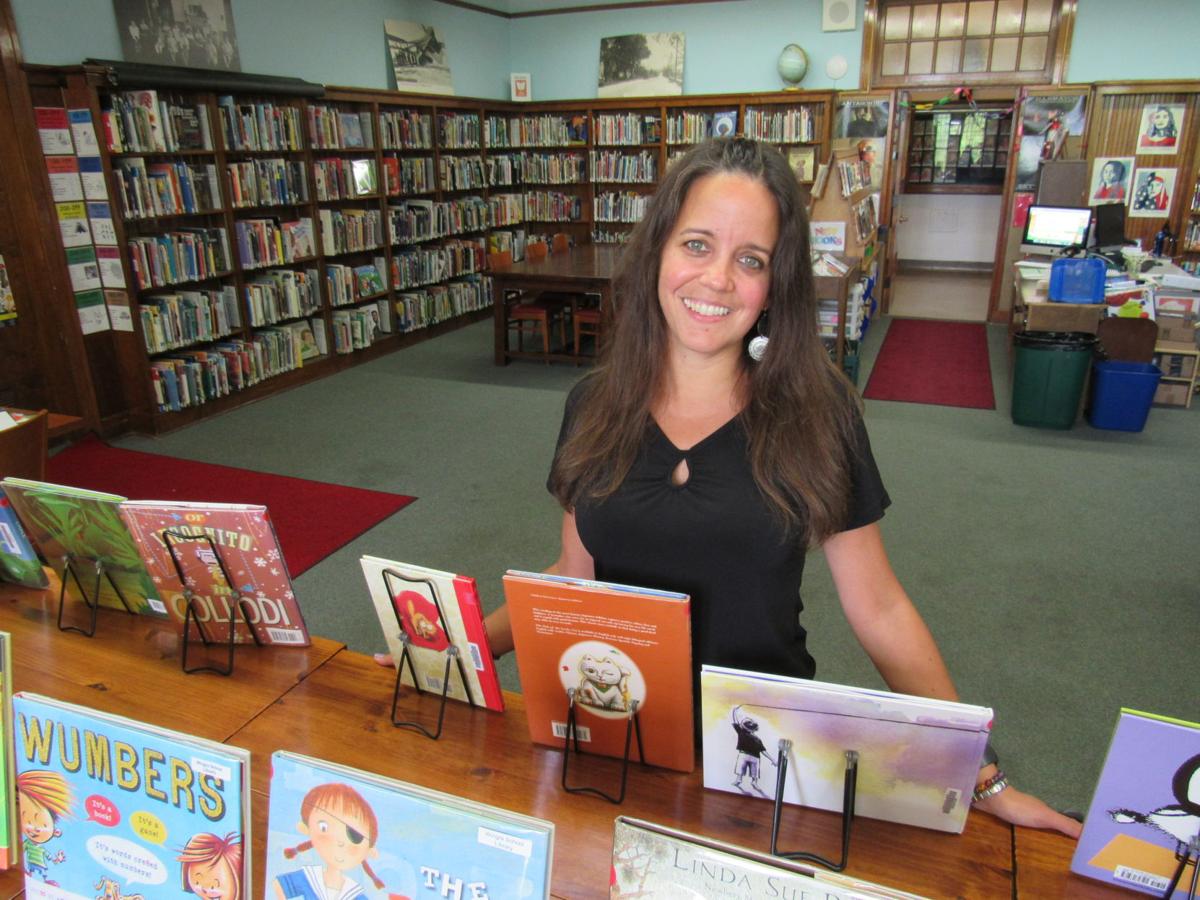 Debbie Millon's career had been focused on biomedical engineering.
The western Pennsylvania native has degrees from the University of Miami and the University of Vermont and was working in Vermont designing prosthetics for children.
But something wasn't right. So Millon, now 45, made a move 14 years ago that has changed her life and made her connection with children even greater. Her career change led Millon to Madison where in 2016 she was named head of school at Wingra School, an independent school founded in 1972 and located in the historic Dudgeon School building that overlooks Monroe Street.
"I started to miss actually working with humans," Millon said of her career change in the early 2000s. "Being in the lab I realized I wasn't whole. Something was missing. I needed to interact and engage directly with children so I started teaching."
Millon taught for only a year at an independent school in Vermont before getting into school administration while helping her husband, Aaron, a chef, run his restaurant in Montpelier. Aaron is now a chef at Boar & Barrel on Capitol Square. The couple, who met in college, live Downtown but are looking for a home on the Near West Side.
Millon spoke about her career path and Wingra School (where tuition is $15,564 a year) while seated in her office that was part of a $4.2 million capital improvement plan prior to her arrival. In June, work will begin on a $160,000 project to improve landscaping between the school and a city park while another $70,000 is being raised for a second phase of outdoor improvements designed to help better connect students to nature. How did you wind up in Madison and at Wingra School?
I was at a progressive educational conference (in 2009) and I was there with just one other employee from our school in Vermont but there was this presence from a progressive school in the Midwest who had sent their entire staff. I learned about Wingra School and I was so inspired by an organization that took such notice of the importance of not just sending an entire staff but the opportunity of a staff traveling together, learning together and reflecting together and the parents had supported it. It was this community decision to grow the school and further its mission. So I booked marked it and when the position opened up three years ago my husband and I looked at each other and said 'how about Madison.' So I applied and here I am.
Where do you think Wingra School ranks nationally among independent schools?
You have free articles remaining.
As far as our progressive, holistic practices here I would say we're up there in commitment to it and the child-centered, inquiry-based, day-to-day happenings in the classroom. Often times what is noted in progressive schools across the country is that they're very strong at some of the younger ages where it's play-based and you're really allowing the child to have a say and use their voice in education. It starts to look more traditional in sixth grade, seventh grade, eighth grade, where at Wingra it's maintained throughout. And I think that's a real strength.
You have 129 students and 28 staff members, 20 of whom are teachers. What does that do for your school?
We have a very low student-to-teacher ratio. That's what really allows us to implement our progressive approach. It allows it to be very relationship-based, getting to know each child's strengths and gifts and challenges. It also allows us to be responsive to not only to what that child needs at the moment but what's happening in society.
We're pretty steady on enrollment but we strive for more diversity in our students. It's a key tenant in our value system but being able to enroll more students of color and socioeconomic diversity is important. Of course, we are educating children ages 5 to 14, but we also zoom out more and we look at the education of the whole community. There's opportunity for teacher learning and growth and reflection but also parent growth and learning. At no time are we fully developed and informed. Learning is a lifelong process. At the same time we point our mission outward. If we pause and ask what's the purpose of education, it's really to be an agent of democracy. To instill in our children practices and experiences that help them become engaged, creative, thoughtful citizens of the world. Not just for the future but right now.
Do you ever see a day when the school takes state-funded vouchers?
At this point, likely not. It means a lot to us to allow funds meant for public school operations to be kept in that realm. And it's a big value of the teachers and mine, too, to support our public schools. While we are a private, independent school, we see ourselves in service to the issue of social justice and maintaining a healthy democracy and we really weave that into our daily thinking and planning. It's not that we sit up here on the hill and feel insular. We are constantly weaving in these components and taking that to heart in all of our systems and planning.
How has (Monroe Street) road construction impacted Wingra School?
We communicated a lot with families ahead of time to prepare, to carpool and to really just respect the process. All in all it's going OK. We think about a lot of our business neighbors and what they're suffering so we're trying to build alliances with them and encouraging families to support Monroe street businesses. The parking may be a little bit of a nuisance but the payoff is so great.
— Interview by Barry Adams