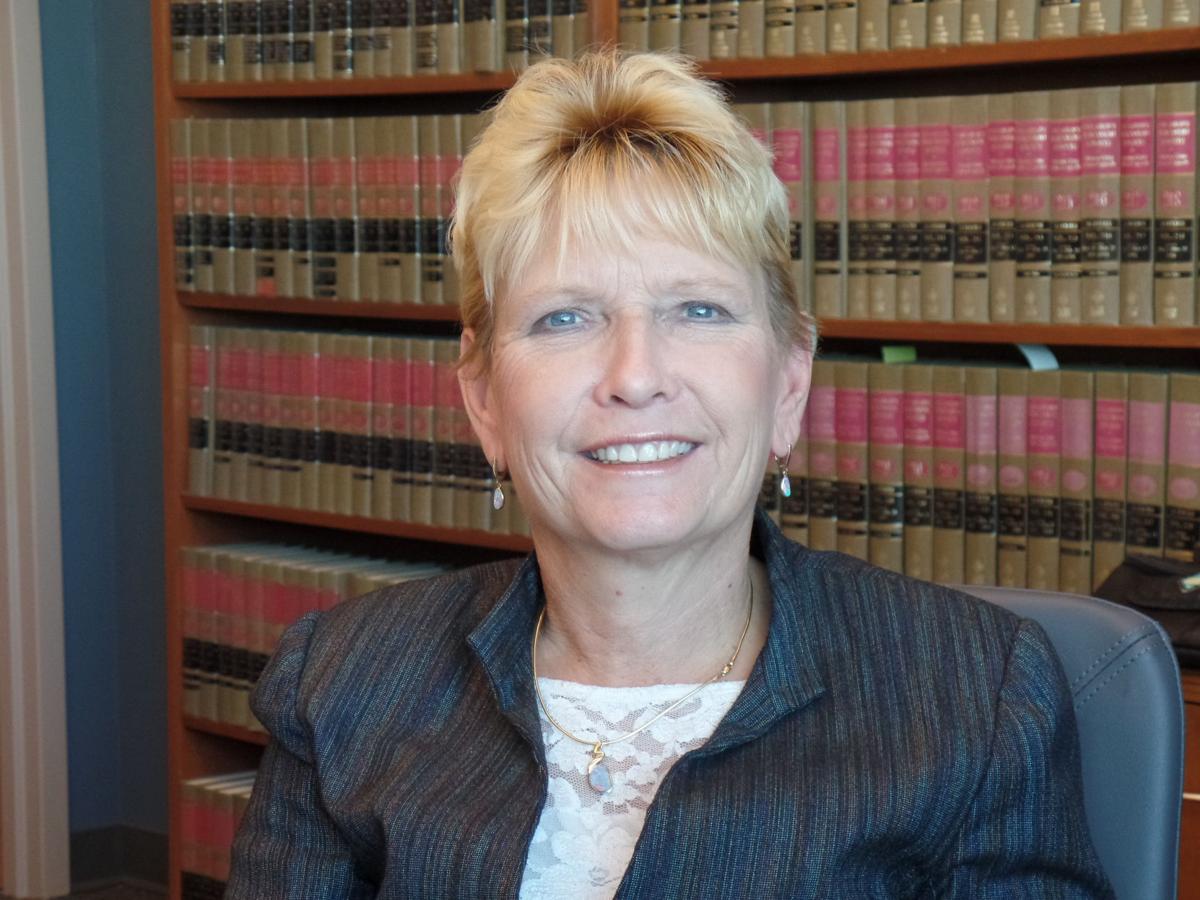 Valerie Bailey-Rihn wanted to be a lawyer since she was in third grade. So she did that. Since the mid-1990s, she wanted to become a judge. And as of Aug. 1, she's accomplished that, too.
An apt comparison to her deliberately-paced track toward the Dane County Branch 3 seat she now occupies might be the marathons she enjoys running: a steady pace, to the eventual finish line.
Bailey-Rihn, 54, spent 25 years at Quarles & Brady's Madison law office, where she practiced mostly complex commercial litigation. She describes that as "anything that involves disputes over money" — contracts, breaches of fiduciary duty, partnership disputes, corporate disputes and the like.
A native of Pardeeville, Bailey-Rihn grew up the daughter of an insurance salesman — who also owned a photo studio — and a head nurse at a nursing home. She got a degree in accounting from UW-Madison, then went to law school. She was offered a job at Quarles just before a summer clerk position there had ended.
There was always something about law that grabbed Bailey-Rihn, and one day in third grade she came home from school and told her parents she wanted to become a lawyer, probably after a career day presentation, she thinks. Then about 20 years ago, she began thinking about becoming a judge.
"I think it was after my first trial with (colleague) Don Schott in front of (U.S. District) Judge (Barbara) Crabb that I saw just what a good judge could do, and women could be judges," Bailey-Rihn said. "And I think that sparked an interest in me.
"She was just amazing. She was so bright, so prepared, so organized but so pleasant. She controlled her courtroom but she was just a really nice person. I saw that in Judge (Sarah) O'Brien and Judge (Maryann) Sumi when I appeared in front of them, and they were sort of my role models of how a woman judge could be a really good judge."
As easily seen by looking around her office at the Dane County Courthouse, Bailey-Rihn is also passionate about running marathons — for fun, not competition. She and her husband of 30 years, city of Madison occupational safety coordinator David Rihn, ran the Boston Marathon in 2009. They also love scuba diving and bird-watching. A spotting scope stands against one wall, ready to zoom in on an interesting bird from her eighth-floor window overlooking Lake Monona.
Bailey-Rihn ran unopposed for the Branch 3 seat.
You have free articles remaining.
You'd been thinking about becoming a judge since around 1995, 20 years ago.
It's been a long time, and if you ask any of the people who knew me back then, they'll say, 'You've been talking about being a judge for years.' I guess it just needed the right situation and the right opportunity and the right time of my life.
What was right about this point?
Judge (John) Albert had retired and it's an open seat in a civil rotation and that appealed to me because if I was going to run, I wanted to run on merits. I'm not a political person. I never have been; I never will be. And so having an open seat meant that if I ran I would be running on my qualifications and if somebody else ran they would be running on their qualifications.
Are your outdoor interests lifelong or acquired over time?
The golfing, we took lessons together shortly after we got married. My husband was a wrestler and he ran in high school, and I ran in college, just to stay in shape, not competitively. So we've always done the running, and I think I've always liked bird-watching. I think we've always been outdoors people. Obviously having similar interests has helped.
What motivates you in running, if you don't approach it competitively? I like to run because I like to be outside and it's a great way to get exercise. My practice when I was at Quarles involved traveling a lot, so you could run anywhere. And there's always something to see outside. The long runs I did because it's just fun to go places. I've been to Iceland and Sweden and London and Paris and Hawaii and Alaska to run marathons. It's a great way to see a city.
And birds? What do you like so much about them? I first got my husband bird-watching by showing him ducks. Ducks are big birds, they're very beautiful, they sit on the water, they don't move around a lot.
Yes. And birds of prey, too. There's nothing better than pointing out great horned owls to people and barred owls and their chicks. I guess it's the same reason I like to run. You go outside, you never know what you're going to see. And the city has a lot to see. Sometimes you see a bunch, sometimes you don't. It's fun to be outside looking. And there's a lot of beautiful areas around here to do it.
— Interview by Ed Treleven