At one time not long ago, Alan Crossley was the authority at the state Department of Natural Resources on chronic wasting disease, which was first found among the state's deer herd in 2002.
The 65-year-old wildlife biologist has retired from a career of dealing with hunters and landowners on behalf of the DNR but has hardly slowed down, taking on volunteer roles with several local organizations, especially those involved in two-wheeled travel.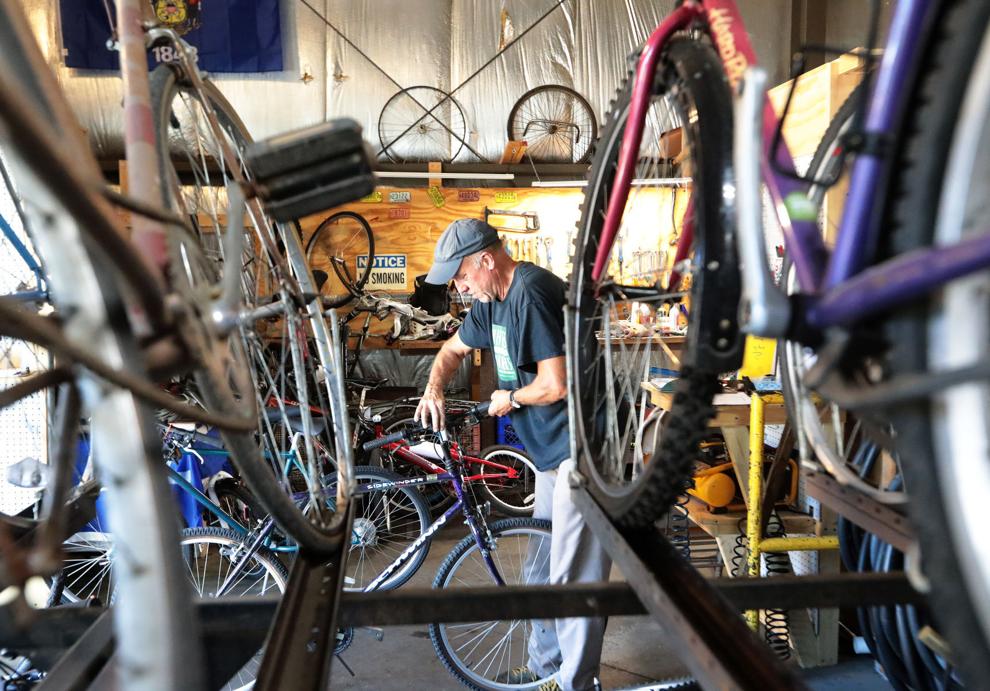 Crossley learned bicycle mechanics and now runs the repair shop at Wheels for Winners, an organization that encourages volunteerism by rewarding those who volunteer for local organizations with a bike that was donated to Wheels and refurbished by its volunteer mechanics. He has also served on the organization's board of directors.
Though it's primarily thought of as a program for youths, there's no age limit for getting a bike. Recipients only need to show they've done 15 hours of volunteer work, and can even transfer their volunteer hours to another person, so that person can get a bike, Crossley said.
The group also holds bike tune-up and repair clinics around town, to help out people who couldn't otherwise afford to keep their bikes running.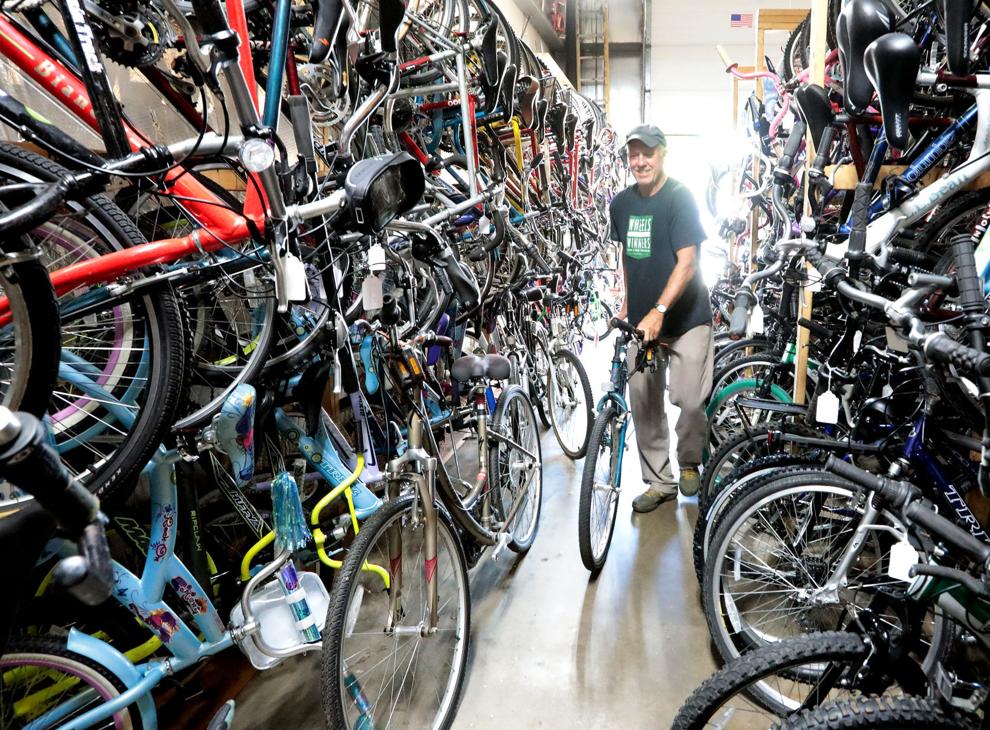 Crossley also serves with other local bike-related groups and is heavily involved — though by design not in a leadership role — with Troy Gardens, an organic farm on Madison's North Side. He helps out with tasks like maintaining equipment.
A Missouri native, Crossley attended graduate school at the University of Maine. While doing work there for The Nature Conservancy, he met the future Karen Crossley. He followed her to Madison, where she had moved in 1984 to get her Ph.D. in botany at UW-Madison. They married later that year.
At the DNR, Crossley worked in a private lands wildlife program, which involved outreach to farmers, and eventually, his work involved setting deer hunting quotas. In 2005, three years after CWD was discovered in Wisconsin, Crossley was tapped to coordinate the DNR's effort to curb the disease. He later moved on to another position at the DNR before retiring in 2013.
"I retired loving my job, loving everything I was doing, but I just thought there was more to life than working for the DNR," Crossley said. And there was. Fulfilling a lifelong dream, he and his wife rode their bikes across the U.S. in 2014, and by then he was volunteering for Wheels for Winners. This year, after their annual trip to Minnesota's Boundary Waters in August, they're also planning to take another long bike trip in September and October, this one from West Yellowstone to Minneapolis, then back to Madison.
"During those times I'm not volunteering anywhere, I'm just enjoying myself," he said. "So it's a great life. A really great life."
How did you hear about Wheels for Winners?
I really wanted to dramatically improve my mechanical skills. And so my oldest son, Sam, he was going to the UW — actually, he had already graduated, but he was working in town — he said, "Hey pops, we should volunteer for Wheels for Winners. I just learned about it." And I go, well, I've never heard about them. So he talked to somebody and they said, yeah, yeah, we've got room. So we started coming over on Tuesday nights from 6 to 8, you know, volunteering, and I fell in love with it. My son after a year moved to the Twin Cities and I stayed on and have never left. And I've loved everything about it.
What do you like most about the program?
My appreciation for it has evolved over time. Initially, it was just the personal satisfaction of learning more about bikes and working on bikes and refurbishing bikes, just that personal growth and satisfaction. But then it continued to morph, like, just really loving the mission and the vision for the organization, which is to basically take bicycles that nobody wants anymore and refurbish them with all volunteer labor. Wheels for Winners always has been a total labor of love. We have no income stream. It's all volunteers. We're all entirely grant and donation-based funded. And so just to have that sense of purpose and love of working on bikes with a whole bunch of people, and then seeing those bikes ultimately go out the door to people who have done 15 hours or more of volunteer service. Whether it's a 10-year-old getting their first bike or a 67-year-old who's decided they want to ride again, it's super fun.
Are bikes available to people of all ages?
Yeah. It's always been thought of as a kids' program, but as you walk along the wall, there's a lot of adult frame bikes. And so we've always given out bikes to all ages. I think the median age of our bike earners has been fluctuating between like 13 and 15 for the last number of years. But I think the oldest bike earner I've ever helped was an 83-year-old who just hadn't biked for a long time and had done some volunteer services at Goodman and wanted to get a bike and start riding again. So we set him up with a bike.
How many would you say you process every year?
We've been taking in around 600 to 650 bikes (which) get dropped off outside the door every year. This year (we're) on pace to refurbish about 300 bikes. Normally it's around 200 to 250 bikes. Last year, we gave out about 300 bikes. We took in around 650 and gave out 300. But then we also tried to find homes for as many of the bikes as we can that we know we're not going to work on.
What are the things that the program needs in terms of its sustainability? Is there anything that comes to mind?
My answer the last two years has just been more bike earners. One person on the board in particular, the current board president Richard Castelnuevo, has gotten good at writing grants, and we're able to get a lot of small grants to keep us running financially. Because we have no paid staff our biggest expense is just renting this shop and keeping it open. And then we're a Community Shares of Wisconsin organization. So, for example, anytime that somebody shops at the Willy Street Co-op and they (make a CHIP donation), they're helping Wheels for Winners. Financially, we've figured out how to operate. Our biggest challenge is letting people know that we exist and that they can earn a bike from us, both as adults and as children.
For more information about Wheels for Winners, visit the group's website at wheelsforwinners.org.
---
Know Your Madisonian 2021: Profiles from the Wisconsin State Journal's weekly series
They're your neighbors, co-workers or friends you may not have met yet. And they all have a story to tell.