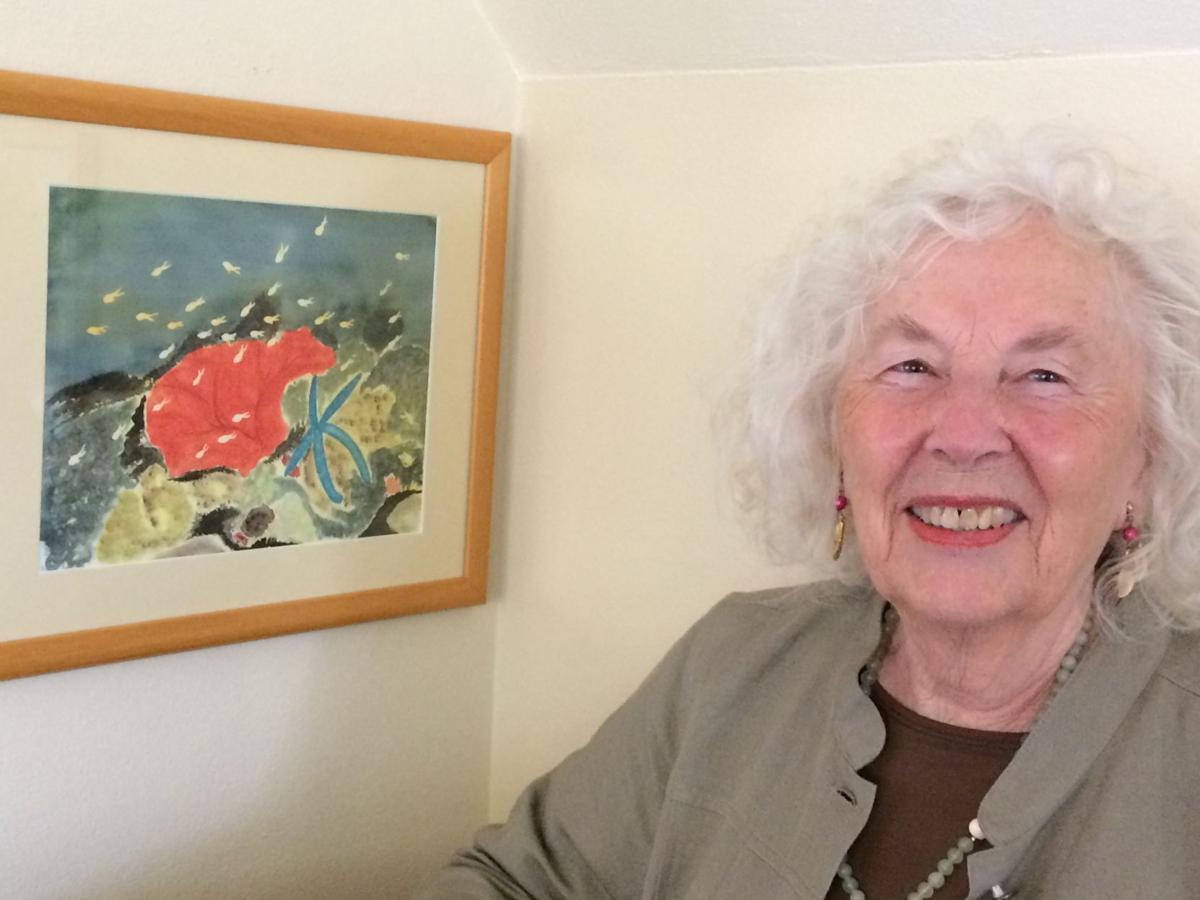 Nancy Abraham, 83, is one of a dozen people who in Madison in 1977 started what became the National Alliance on Mental Illness.
Abraham's son, Dylan, was diagnosed with schizophrenia in 1974, leading her to join other families affected by mental illness in forming the advocacy group.
A retired associate dean at UW-Madison, Abraham remains active in issues related to mental illness. The Dane County chapter of NAMI, which has chapters around the country, will celebrate its 40th anniversary at Monona Terrace Thursday.
Why was it important to start NAMI 40 years ago?
Hospitals were closing. There were psychotropic medications, and there was lithium. Families were working more closely with their relative who was ill because they were back in the community. But there really was nothing out there to help families. We felt we needed to focus on advocacy, education and support.
I've had many people come to me and say, 'You've saved my life,' particularly family members. For families, (mental illness is) all encompassing. You have to have relief, and you have to have care that is really beneficial to the individual.
How has society's response to mental illness changed, and what challenges remain?
There are more people who seem to understand that they are indeed disorders or diseases, but there are still not enough people who understand that. We have so many people incarcerated who have mental illnesses. Do we incarcerate people because of heart problems?
We never used only our first names in the early years. Now, I'll go to meetings or a conference, and people will only put their first names down. It's our responsibility as advocates to be willing to put our names out there. If we're not willing, why would we expect the rest of society to get it?
Sometimes I get a little disturbed when we say "mental health." We all need good mental health. But when we're referring to people with brain disorders of serious and persistent mental illness, we need to say "mental illness," so the policy makers, the funders and the general public understand that these are very serious disorders.
For what he has and the present treatment and medications, he's done as well as one could hope. He'll be 62 Wednesday. He worked part time at the mental health center (now Journey) for 20 years. He was out there educating. He gave about 750 presentations over the years. He retired in 2015. He lives independently in Middleton. He's a great church attender. He does some writing. He studies tai chi and he plays golf, at Vitense.
We had to wait for the (Food and Drug Administration) to clear Clozaril, which they did in 1990. It's still his main medication, but there are others. He's on a much lower dose than in the early years.
What book or movie best captures the experience of mental illness?
The movie with the man who played the violin and was homeless in LA. He had been a Juilliard student. (It's the 2009 film, "The Soloist.") I thought it was good. "A Beautiful Mind" (the 2001 film was based on a 1998 book) was important, but I don't know if people really understood it.
If you could change one policy or law about mental illness, what would it be?
More funding for treatment. We're still waiting for enough treatment programs for the people who need them.
— Interview by David Wahlberg