After nearly 12 years as a Madison police officer, Tyler Grigg is trading in his badge and gun for a cellphone, extra keyboard, computer monitors and a camera — his new tools for heading up the Police Department's communications with the public.
Grigg, 37, took over as the department's full-time public information officer Tuesday, when longtime police spokesperson Joel DeSpain officially retired after 13 years in the position.
Grigg's start comes as Madison also will be getting a new police chief. Shon Barnes, a former deputy chief in a small North Carolina city, will start in the coming weeks after being selected for the job in December. Barnes is the director of training and professional development for a police oversight group in Chicago.
The public information officer's job is to make sure the Madison community knows what the police department is doing and why, Grigg said. That includes answering questions from news media, gathering information from officers, posting to social media, and writing up public reports on crimes and other incidents of interest to the community. Grigg said having access to timely information can keep the community safe.
"We're not here to hide anything," Grigg said. "We want the community to know as much as possible about what we're doing."
The position is a civilian role, so Grigg has to turn in his badge and will no longer be a police officer. Although ending his time as an officer is "bittersweet," Grigg said, becoming the PIO is a natural fit because it combines his passions for communication, policing and technology.
"I found my — I don't want to say dream job — but I feel like I've found what I'm meant to do at this point in my life," Grigg said. "Everything kind of led up to this point."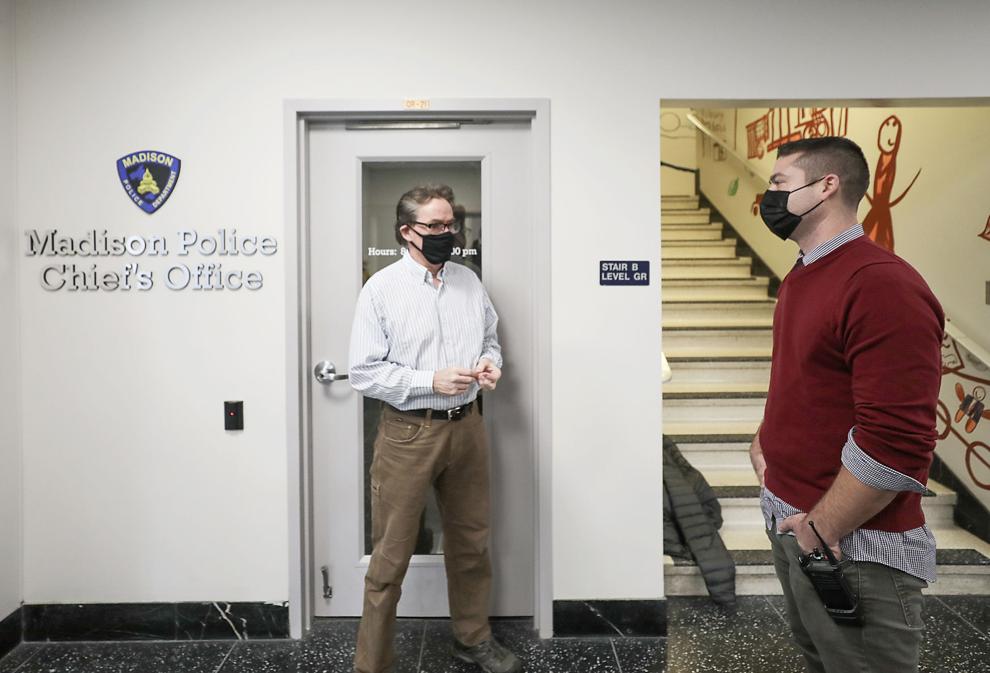 A "Badger for life," Grigg graduated from UW-Madison in 2005 with degrees in sociology, political science and legal studies, along with a minor in criminal justice. He worked in the information technology field for several years, including starting a computer company in Arizona.
Grigg said he has always had "a knack for technology." He built computers in college and sold about 100 of them on eBay, which helped pay for some of his student loans. He also has some experience in graphic design and recently got his drone pilot license.
He moved back to Madison in 2008 and became a city police officer in 2009 because he wanted to serve his community. Grigg said throughout his career he "always had an interest in policing."
During his time on the force, one of his favorite jobs was getting to engage with residents. Grigg joined a team in 2016 that reached out to middle school-age youths to build trust. He wore plain clothes instead of his uniform, talked with them, helped with school work, played games at recess and more.
For the past few years, Grigg has been in the role of crime prevention, Crime Stoppers and social media coordinator — a long title that basically means he used social media and other strategies to help residents learn how to prevent crime.
Grigg said he wants to continue doing community outreach and using his technological skills to share information about public safety in creative ways.
"I've enjoyed so much what I've done over the last four and a half years, five years," Grigg said. "Transitioning to the PIO role allows me to continue what I'm so passionate about and build off of that."
Tell me a bit about you. Where are you from, and what is your background?
I'm from the Milwaukee area, specifically West Allis. My parents moved around a lot when I was young. My dad was in the Air Force, so I was actually born in Florida. Moved to Mississippi, moved to Italy. I lived in California. And then my parents settled down in West Allis when I was in third grade.
What do you do for fun outside of your job?
Family is huge. Right now, my wife and I spend a lot of time with our 5-year-old boy and 3-year-old girl. We do a lot of different family functions, whether it's hiking or sledding, ice skating. Just trying to do all the fun kid stuff right now.
Even though I don't play as much volleyball as I used to, I still like to get out there and play pickup games, basketball — pre-COVID. Hopefully we'll get back to that soon. I exercise quite a bit. I do bike riding.
After the summer of protests that happened here in Madison, there's a fair amount of tension between the Madison Police Department and the community. You're one of the major ways the public understands and sees what the Police Department is doing. How do you hope to build trust with the community in your role?
I really started building trust hard back in 2016 when I joined that community outreach unit. I was building trust one by one, group by group, but I thought, you know, we really need to show the larger community what we were doing. So social media is one of the avenues I went to.
There was a campaign earlier called "Eight can't wait." Departments were being analyzed for their use-of-force policies. ... We looked at all that and we were like, "Wow, we're actually doing all this. We meet all this criteria."
We had a mental health unit that was started not too long ago, and now that's trending nationwide. Or our gang unit. Just letting the community know that these gang officers are out there in the community getting to know youth and trying to circumvent their involvement in these community gangs.
It's just bringing to light a lot of these programs that we already have and continuing to share that.
The chief and the PIO are two of the most public-facing positions in the Madison Police Department. Do you have a vision for what that will look like going forward since you and Barnes are both new?
Each chief has their own way of communicating internally and externally. And they may rely on the PIO for more or less.
I think the first few months will be kind of telling as far as setting the tone from the chief and the PIO, and what that will look like. I just don't know enough about the new chief to know what to expect. I'm excited about it. I think he'll be a good fit for this city.
DeSpain has been the PIO for 13 years now. How do you feel following him?
Big shoes to fill. He's made quite an impact here in the city and in our department. He, I think, hopefully, has made MPD have a reputation of being open and transparent. And always letting the media know and the public know that if we don't have information, that we're working on it. So I want to try to carry that as much as I can.
There's a lot of experience walking out that door. So I'm a little bit nervous about coming in after him, but I think I'm going to be able to pave my own way.
---
Police protests: How Madison answered the police killing of George Floyd, in photos
Police protests: How Madison answered the police killing of George Floyd, in photos
Protester confronts officer, May 30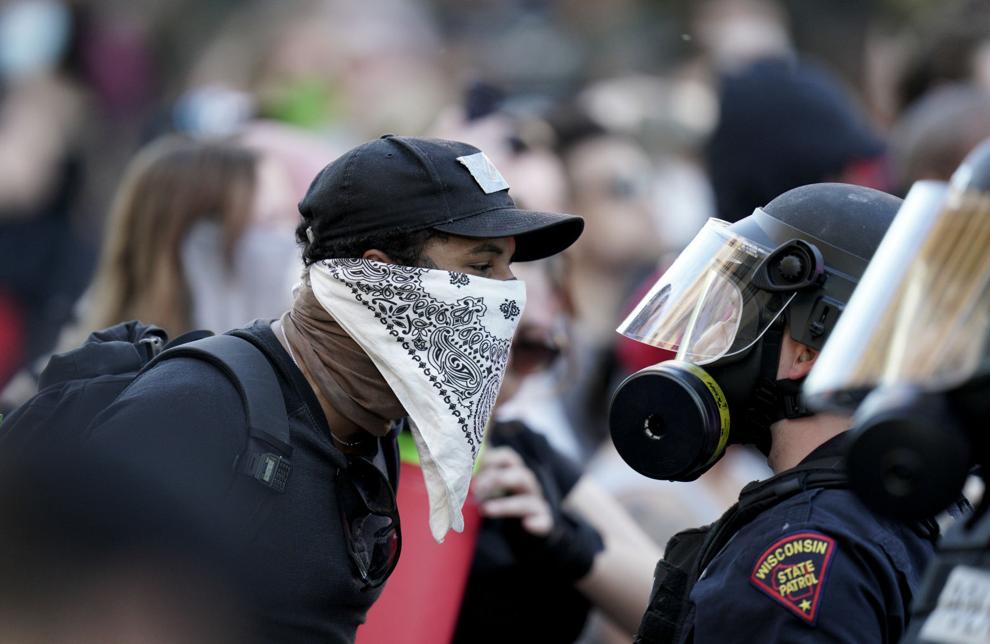 Madison protest turns destructive, May 30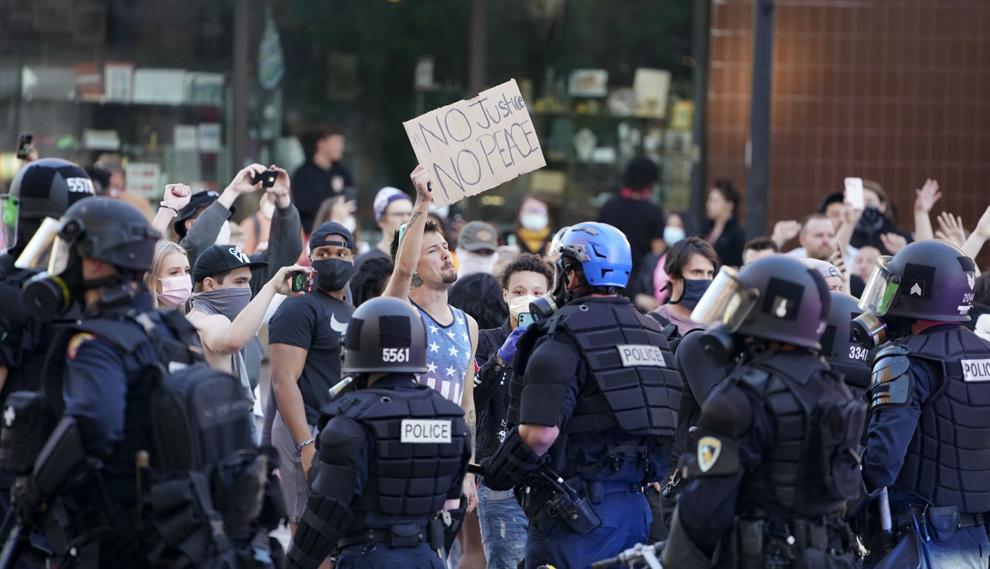 Police spray protesters, May 30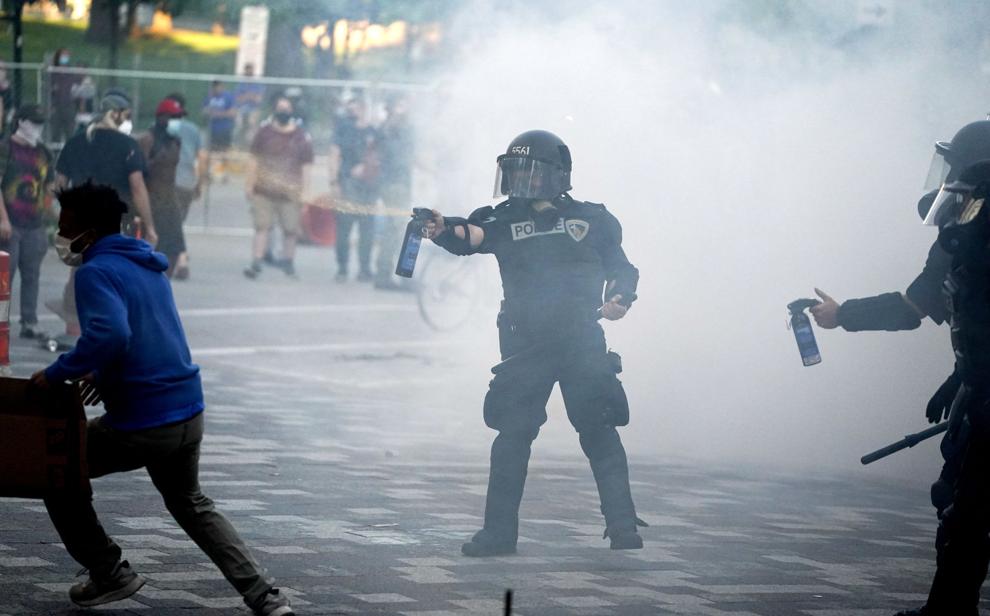 Effects of tear gas, May 30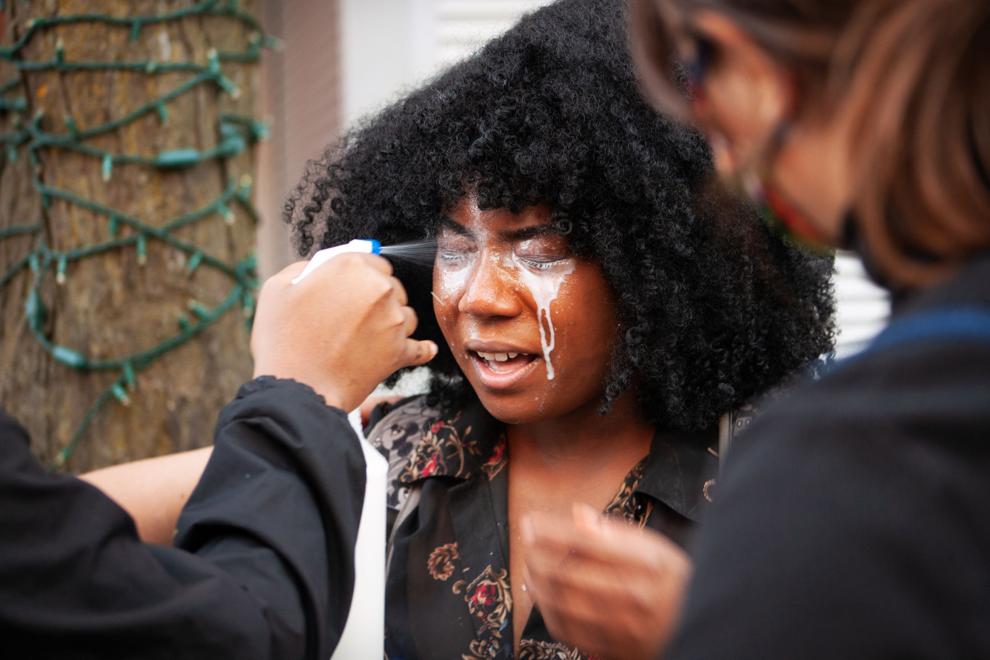 Medical station, May 30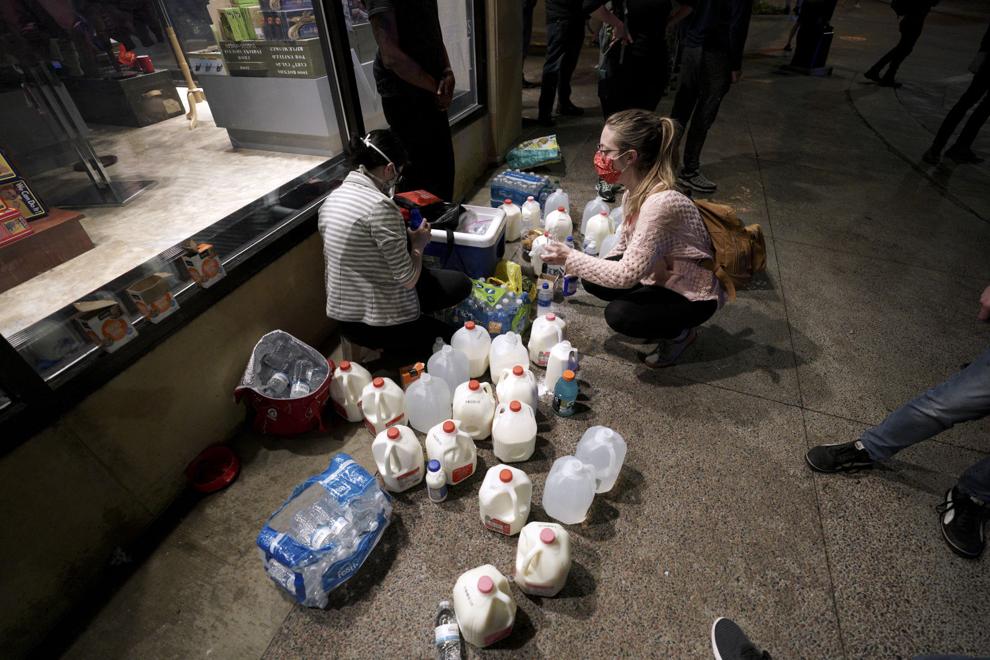 Standoff with police, May 30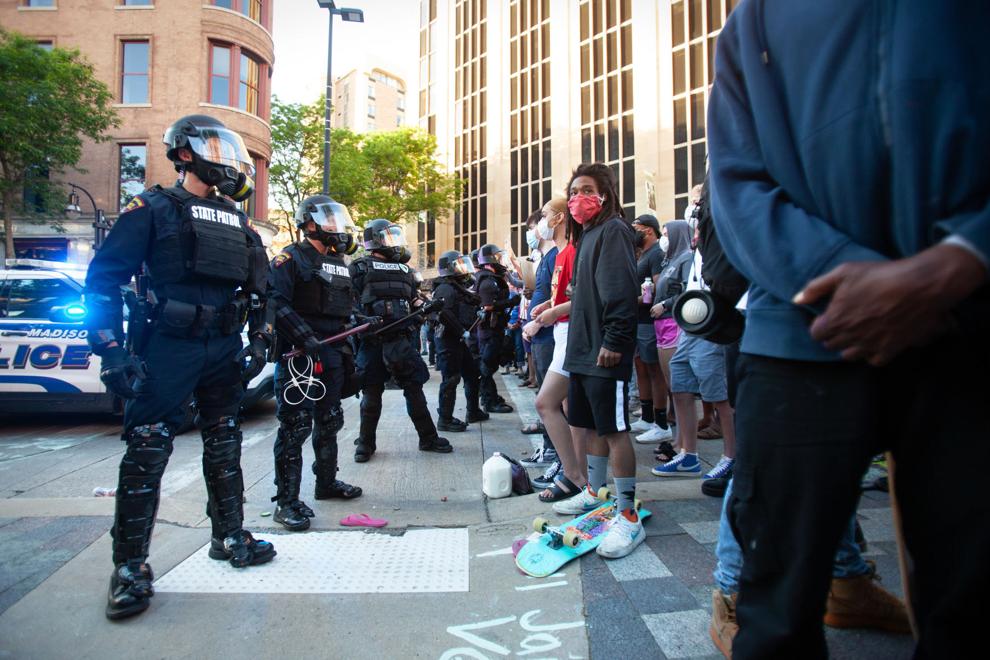 Protesters meet police, May 30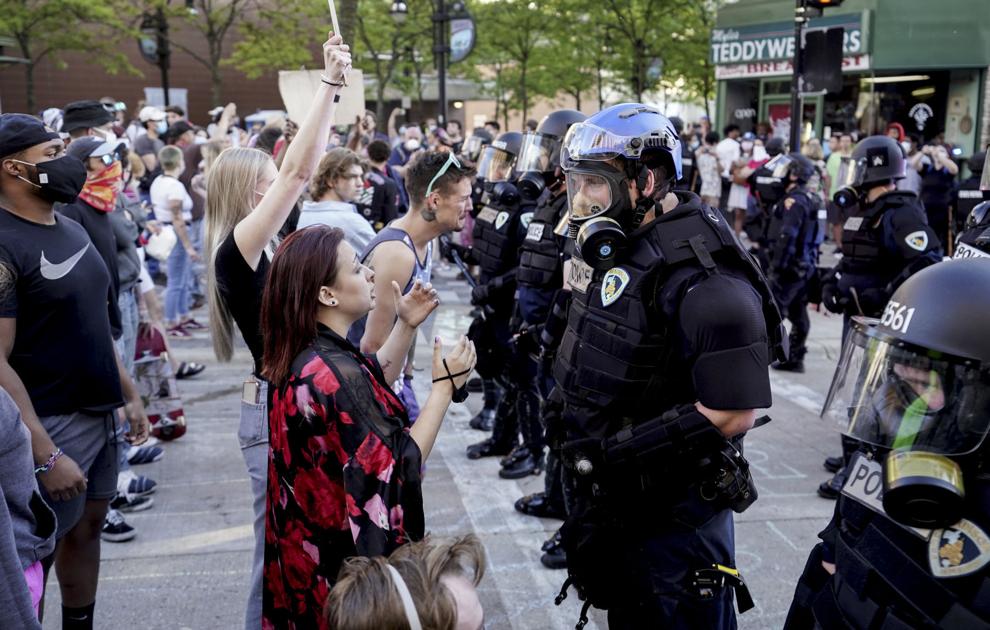 Madison protest turns destructive, May 30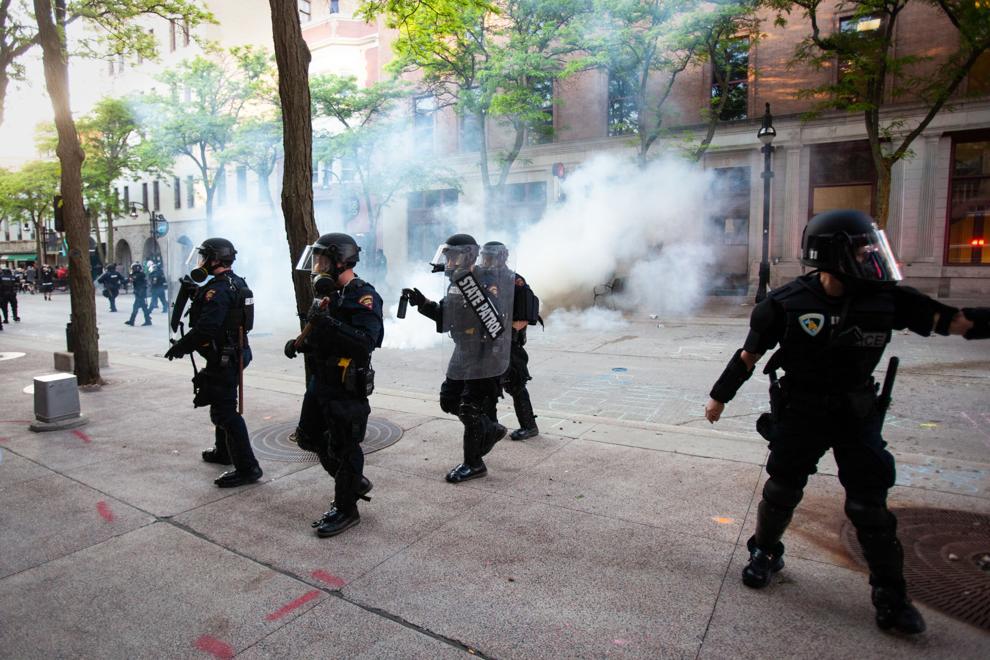 Mayor condemns violence, May 30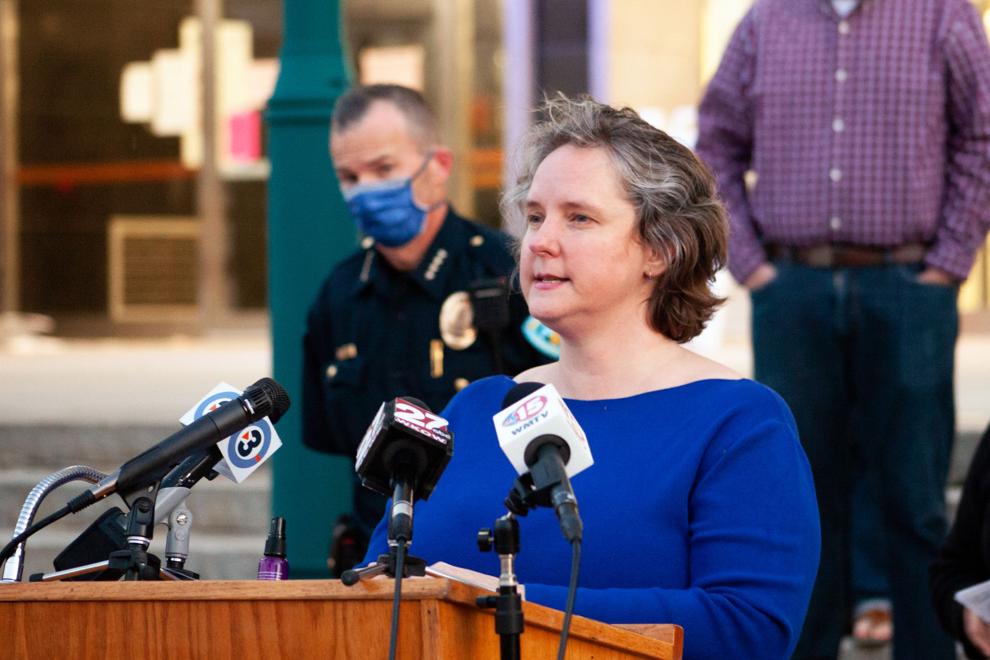 Protests May 30, 2020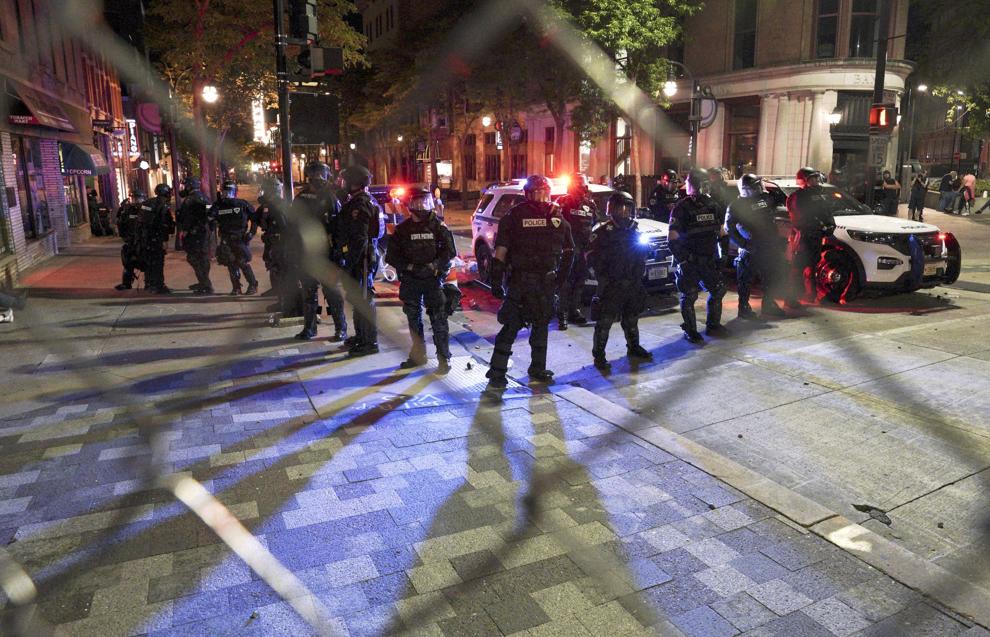 State Street press conference, May 31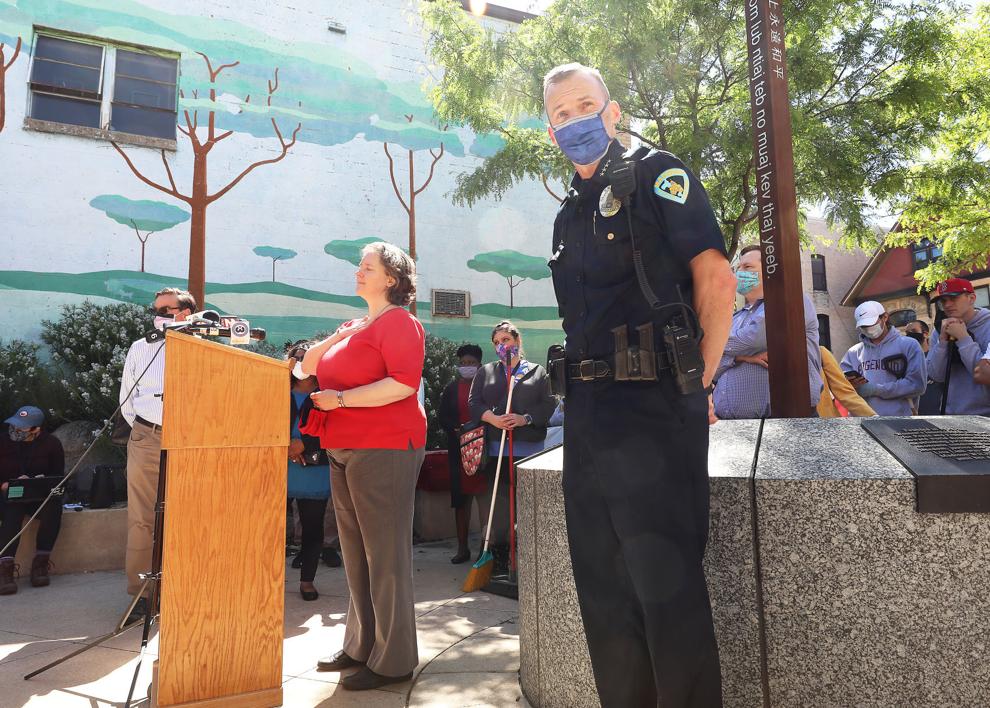 Protests against police, May 31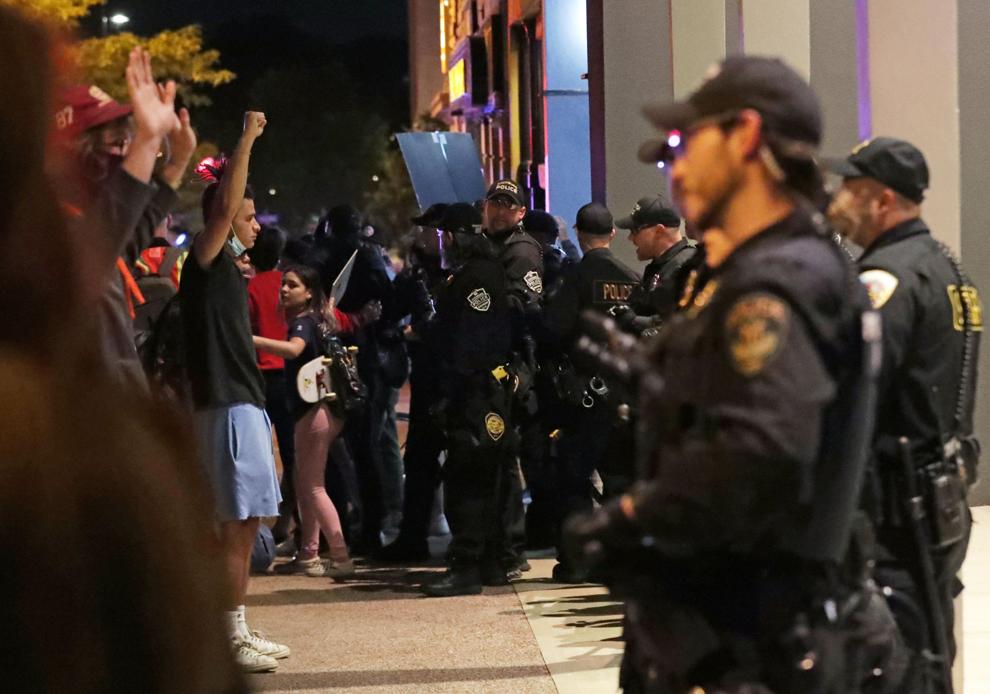 Second night of protests in Madison, May 31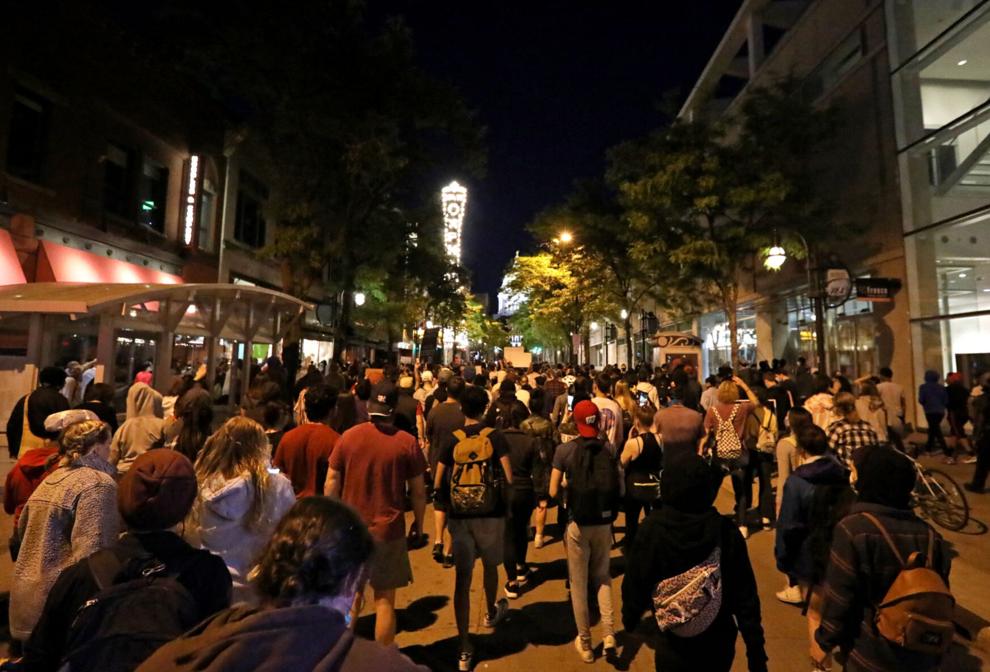 Cleanup after damage Downtown June 1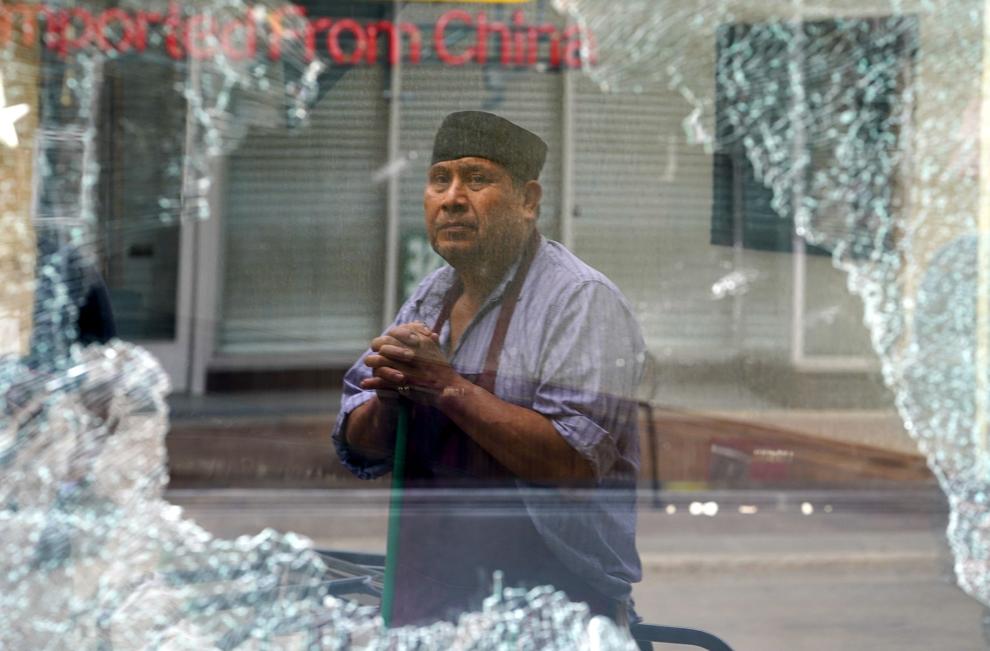 Cleanup after latest damage Downtown, June 1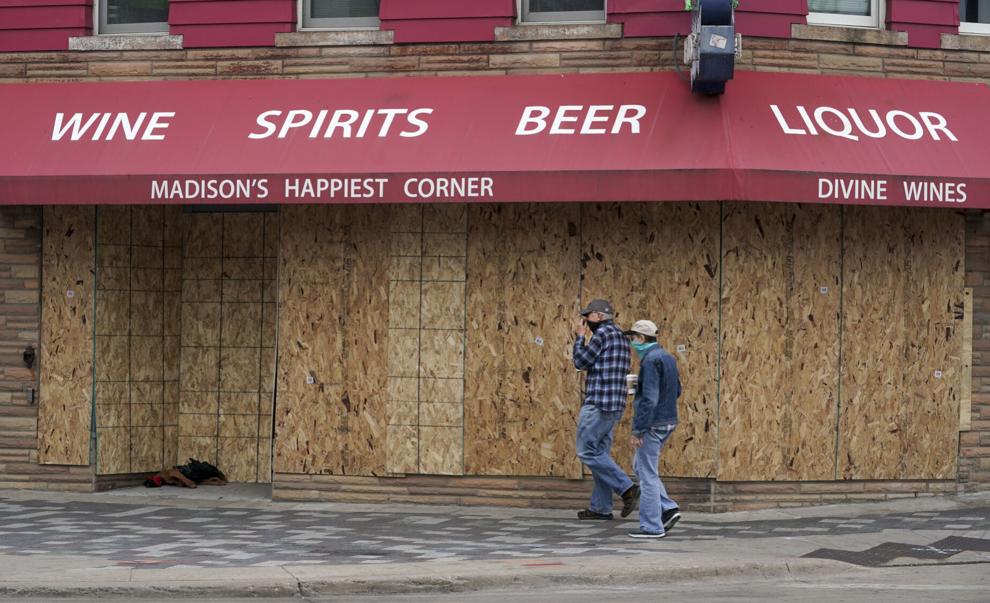 Disrupting traffic, June 1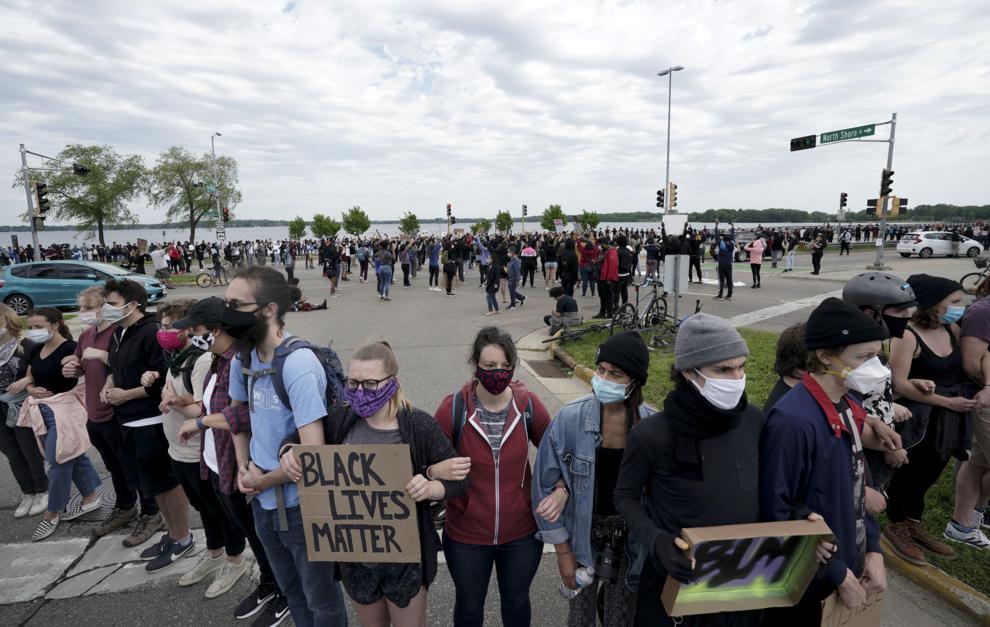 John Nolen Drive shut down, June 1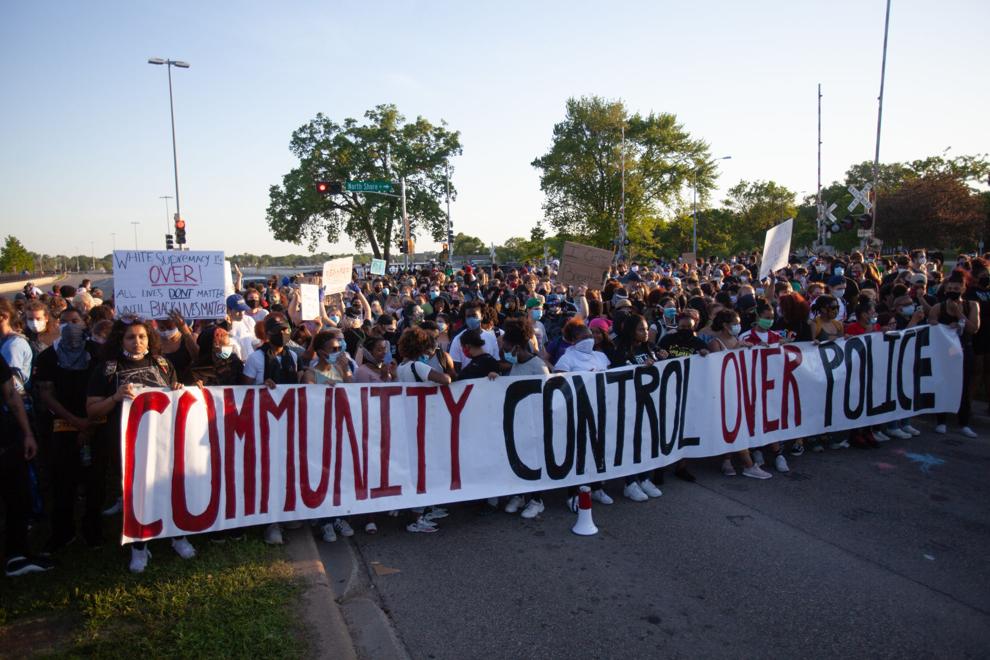 John Nolen Drive shut down, June 1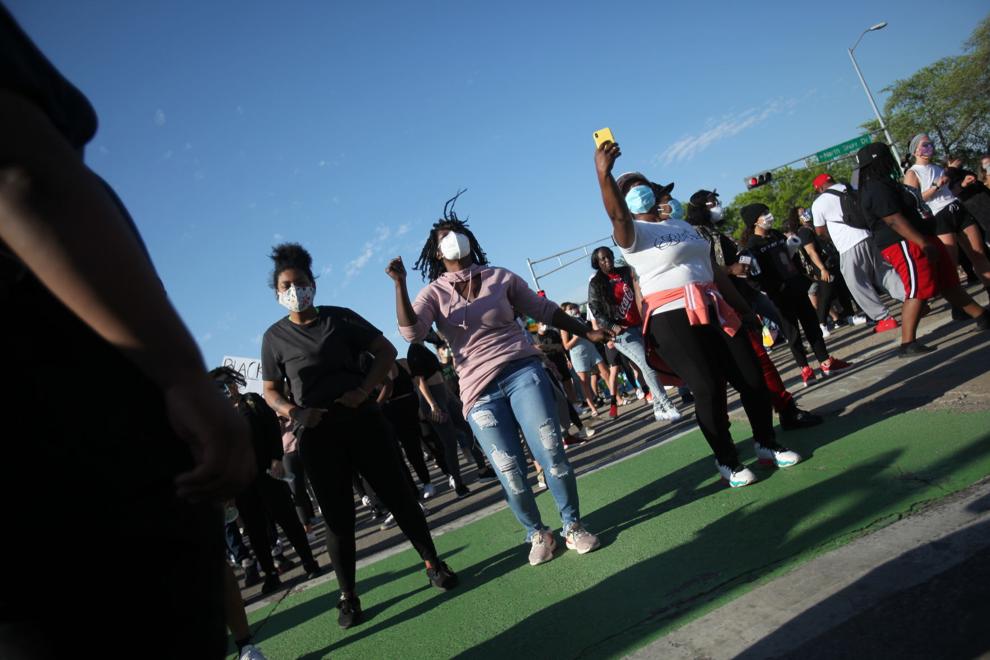 Outside police building, June 1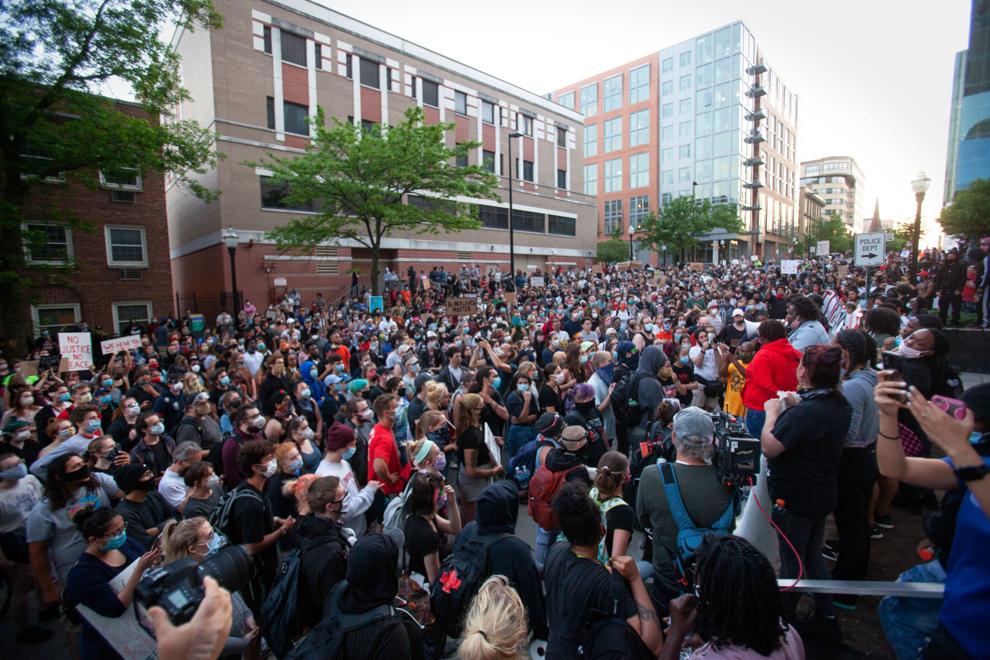 Agitators spark violence, June 2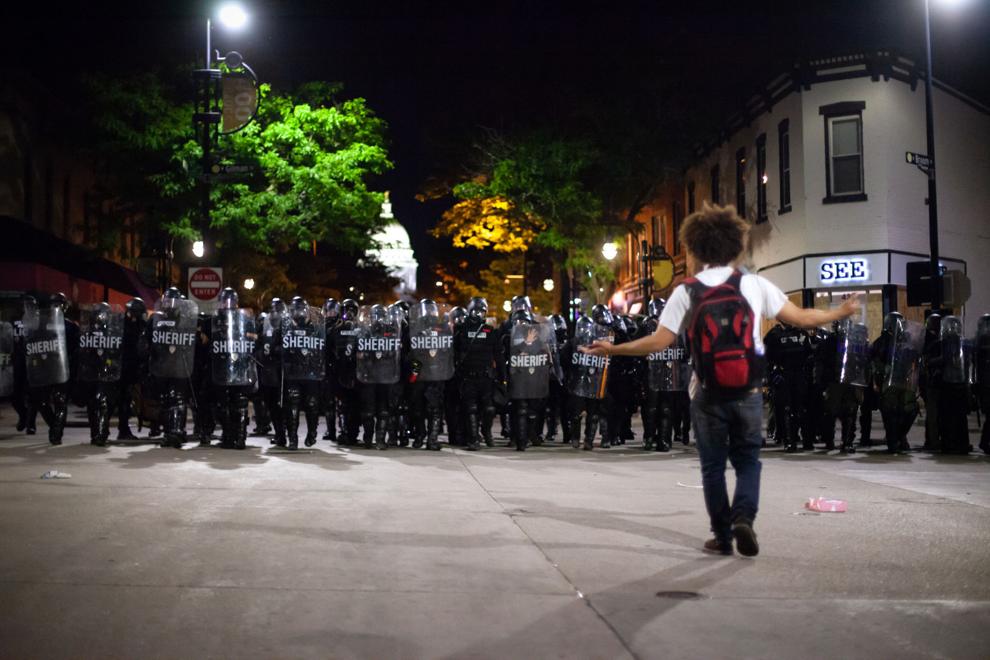 Agitators spark violence, June 2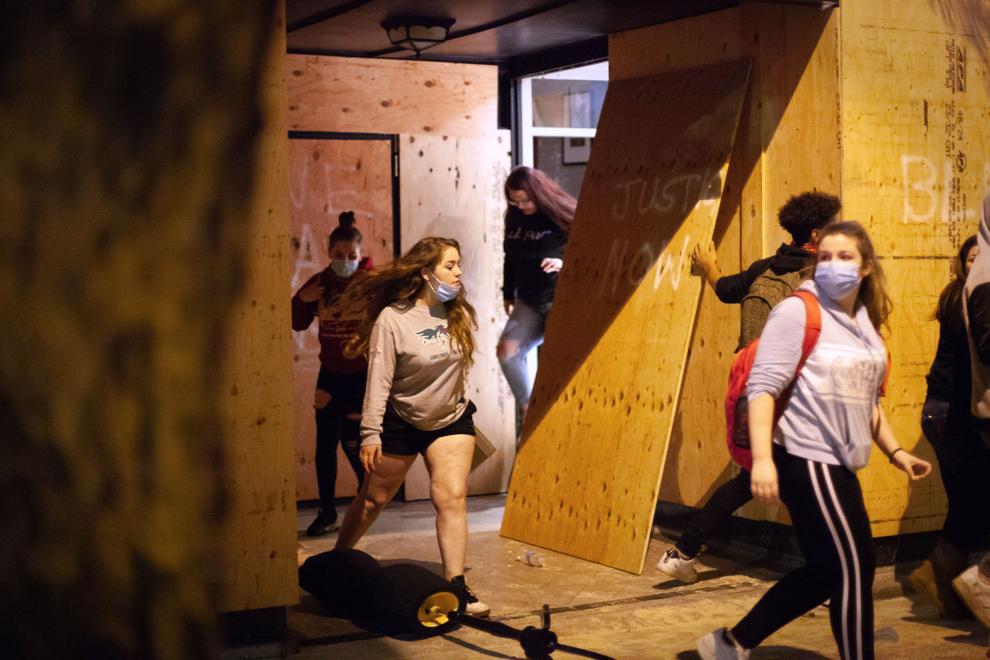 Businesses boarded up, June 2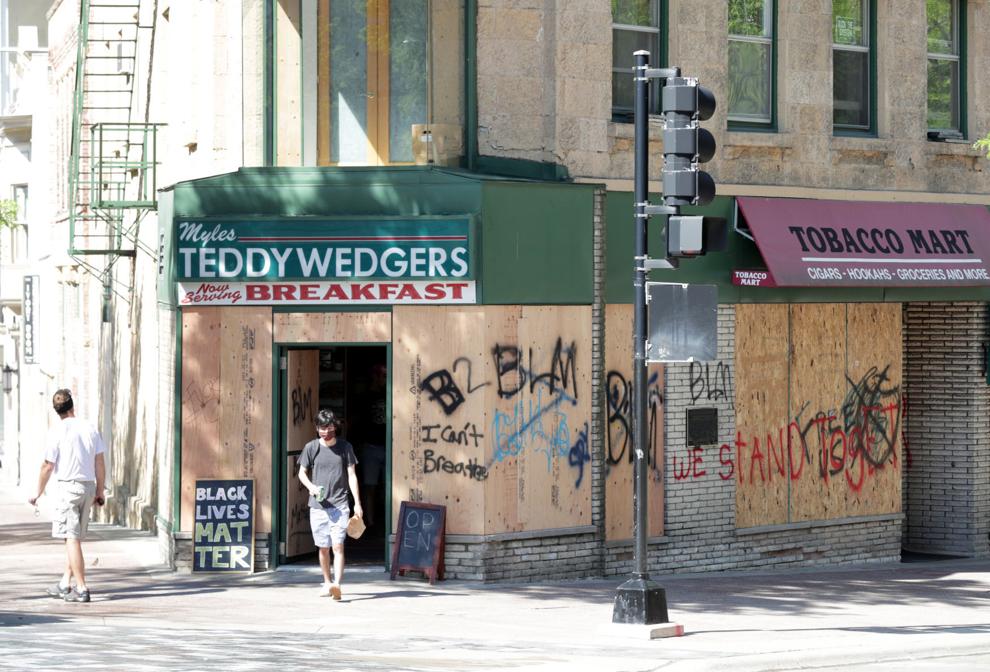 Clean-up of property damage, June 2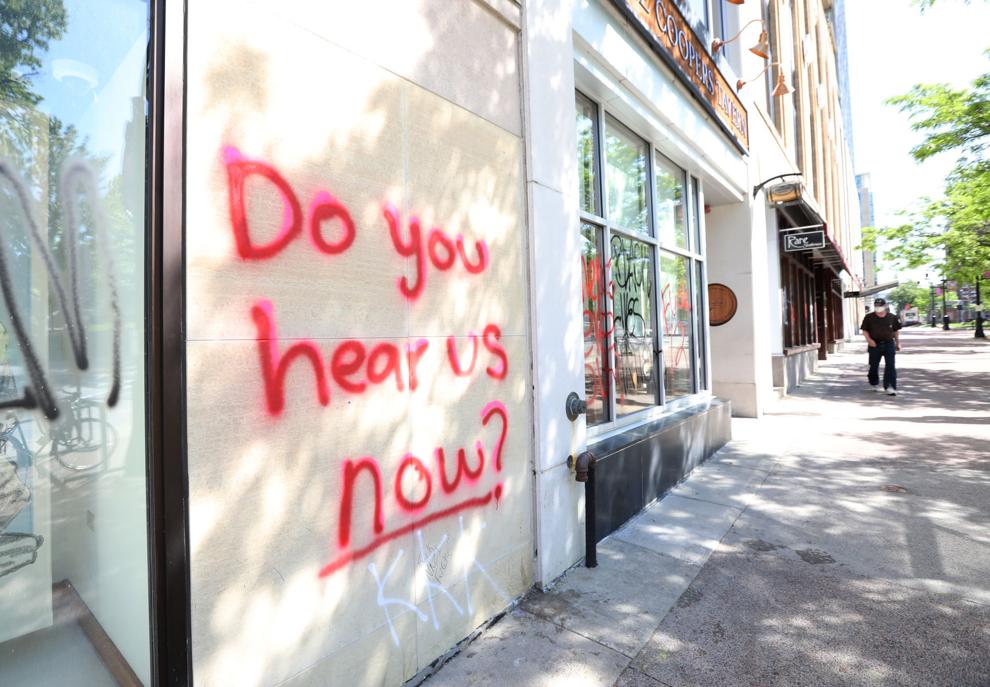 Painting murals, June 2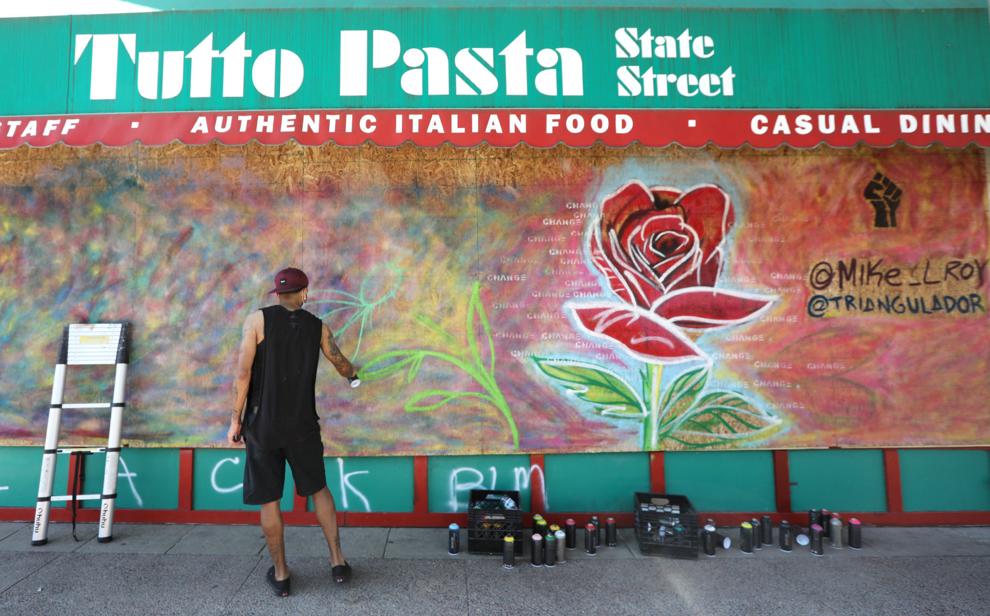 Braving the rain, June 2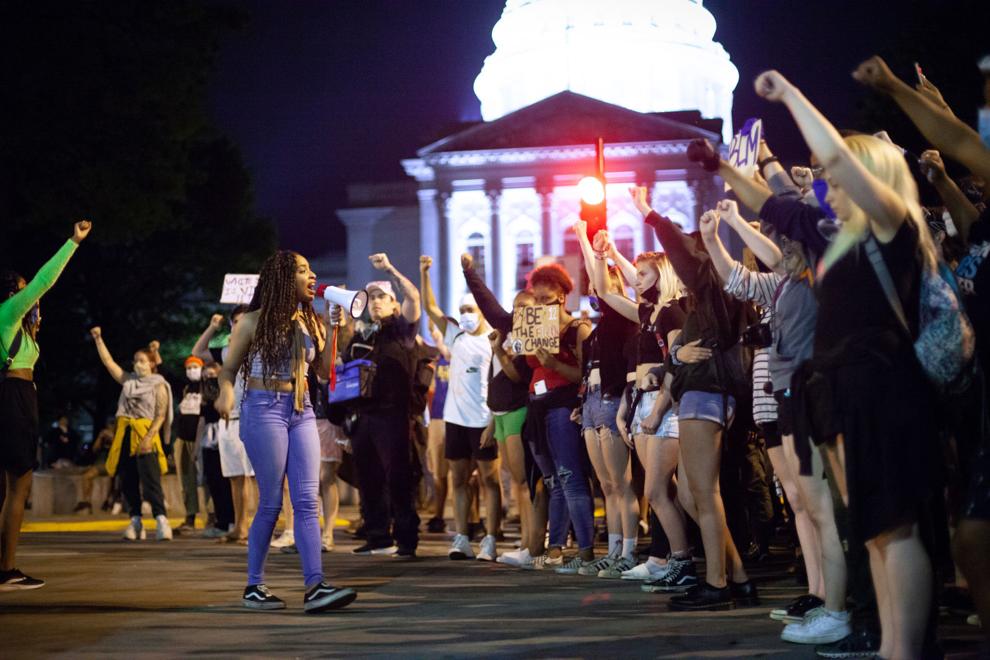 Lighting candles, June 3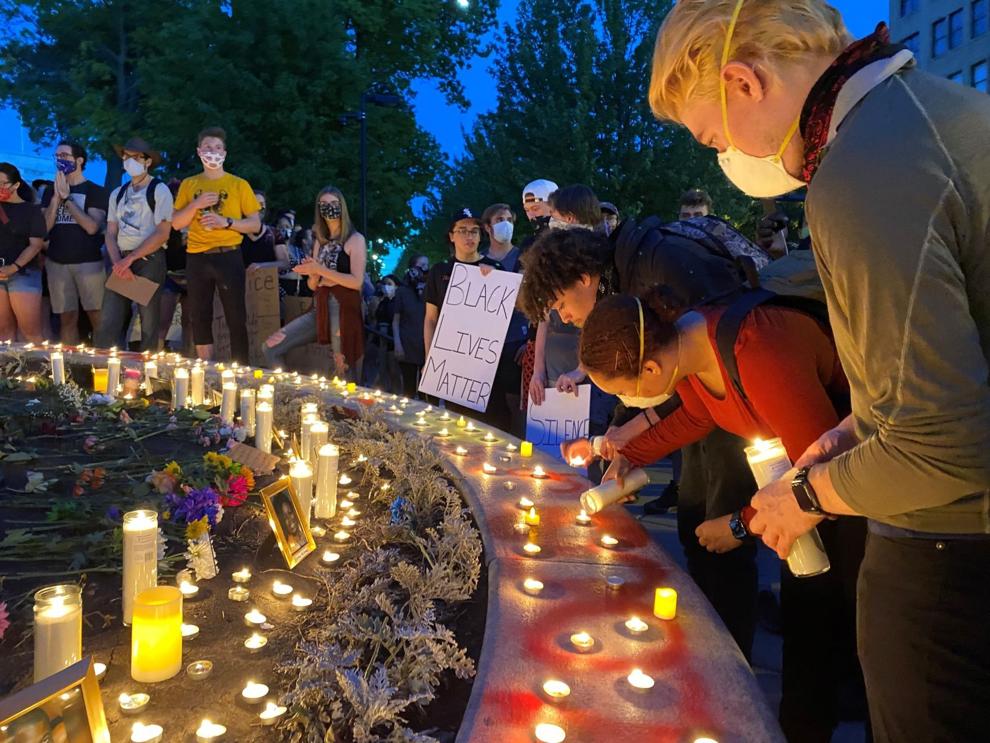 Speaking to crowd, June 3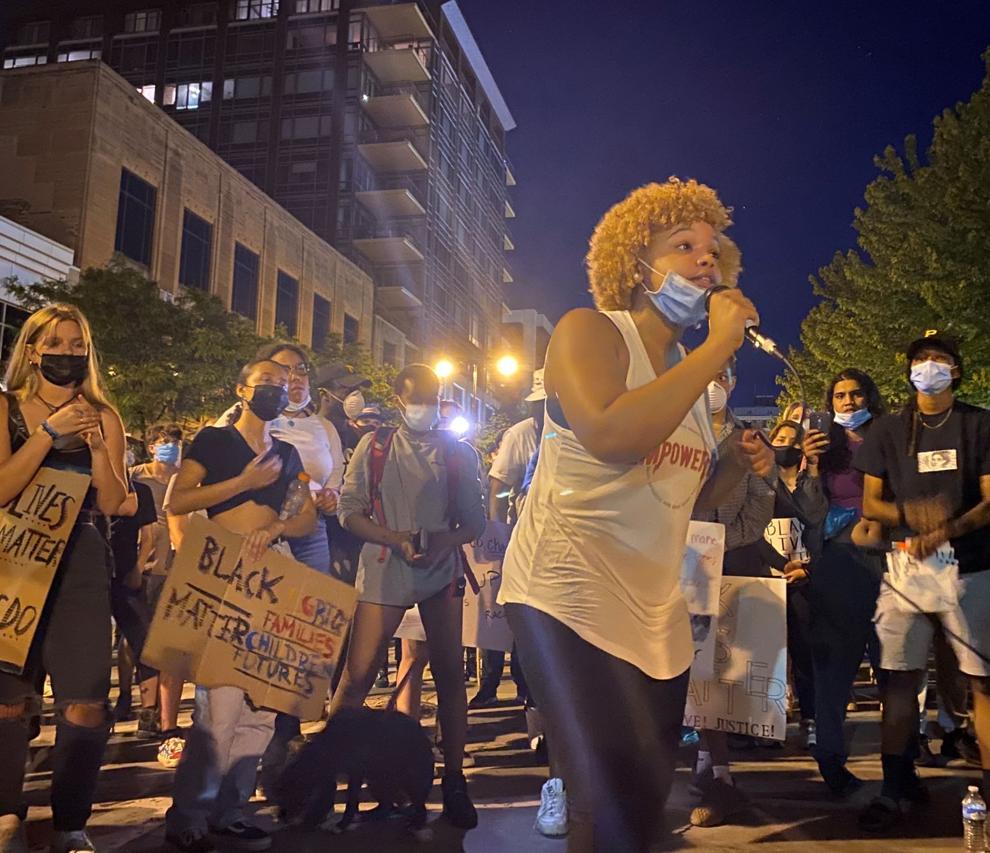 Registering to vote, June 4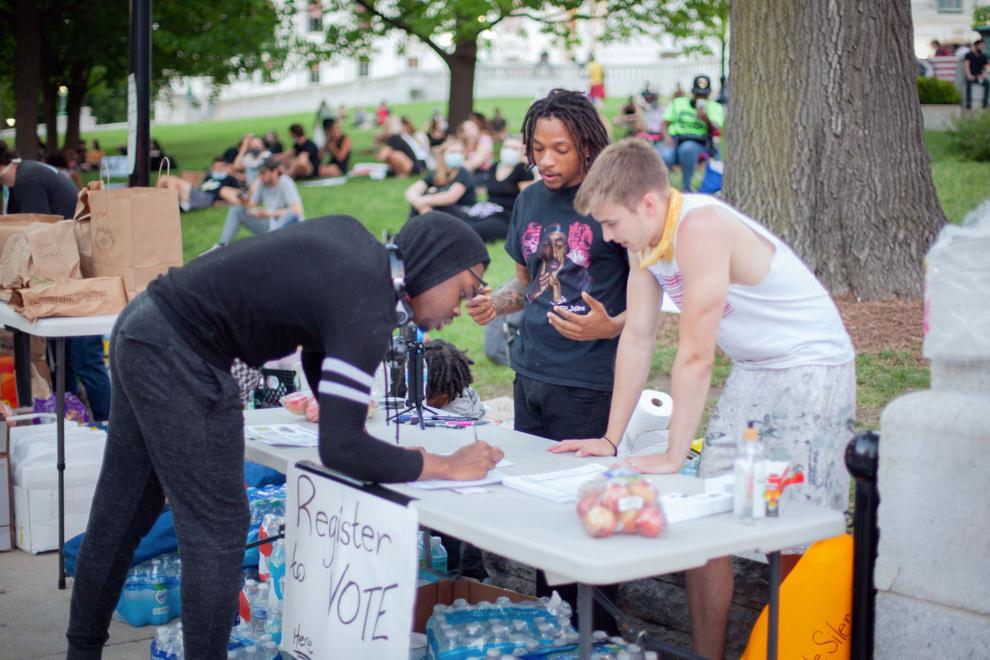 Alter to those lost, June 5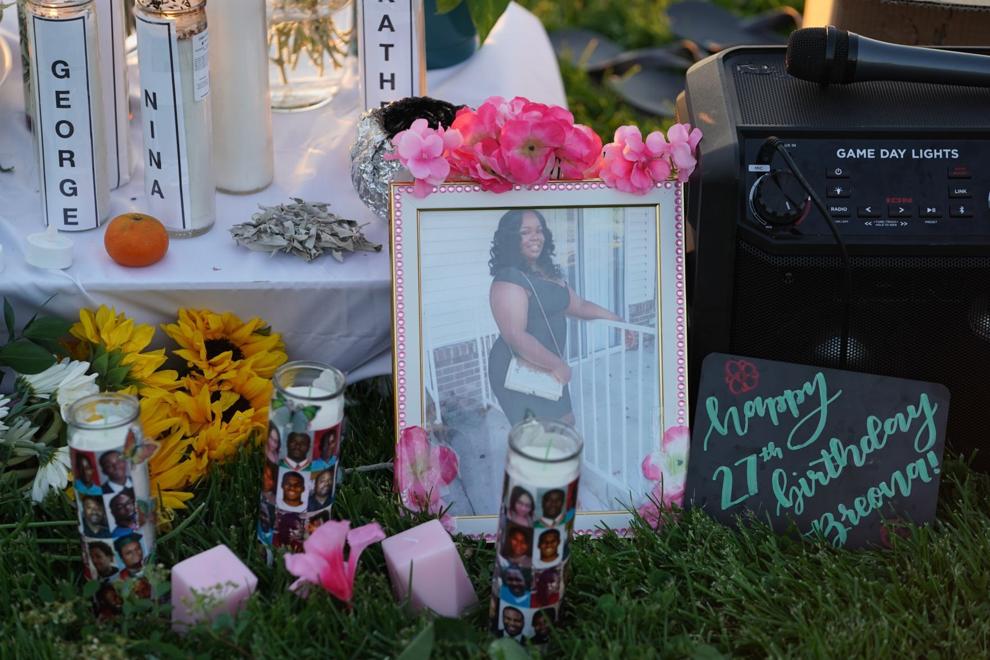 Happy birthday to Breonna, June 5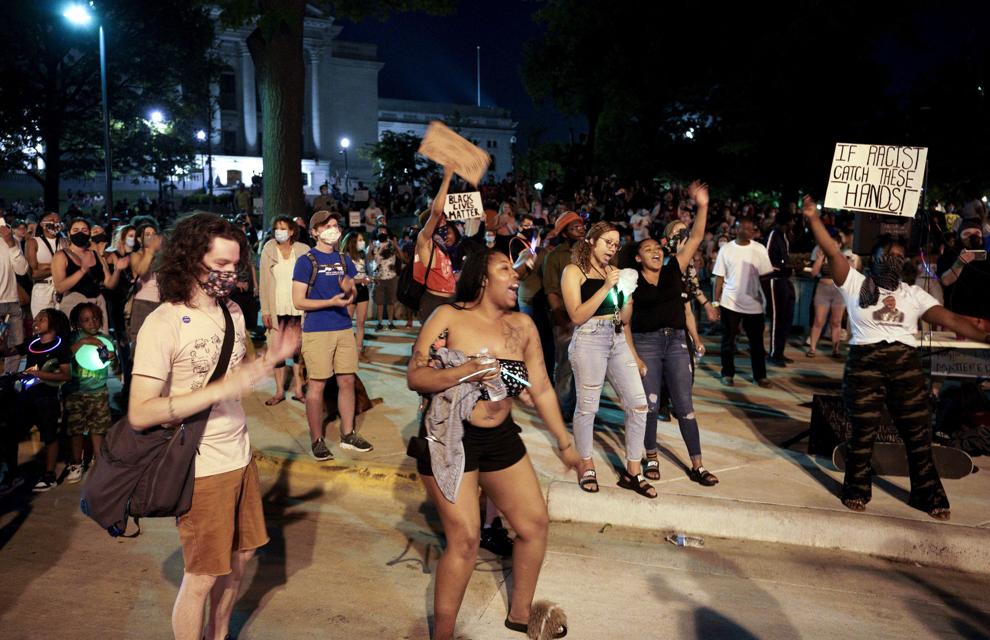 AACC Black Lives Matter Solidarity March, June 7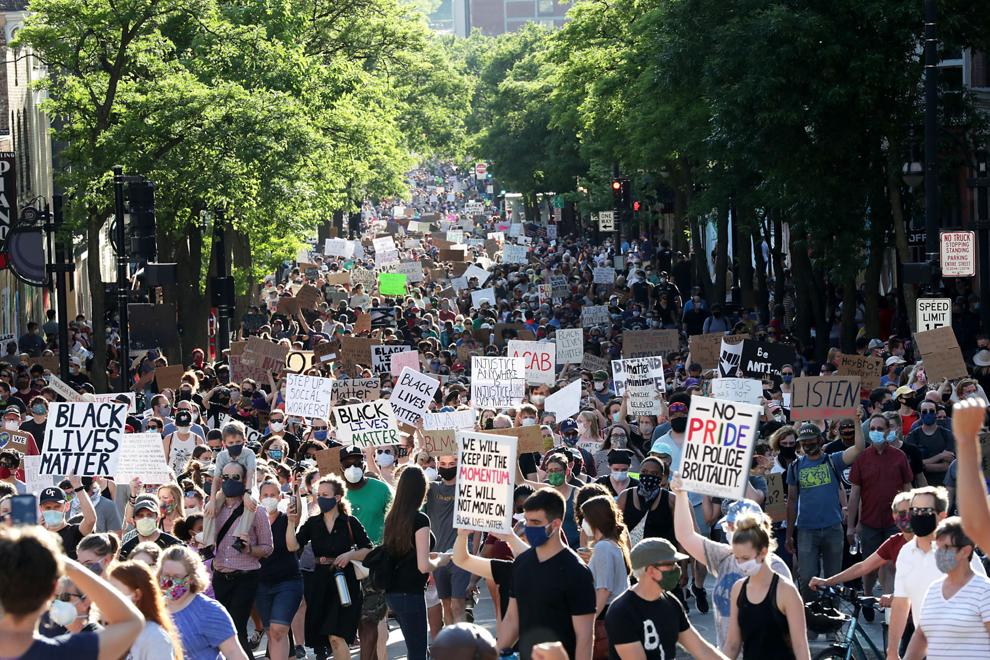 AACC Black Lives Matter Solidarity March, June 7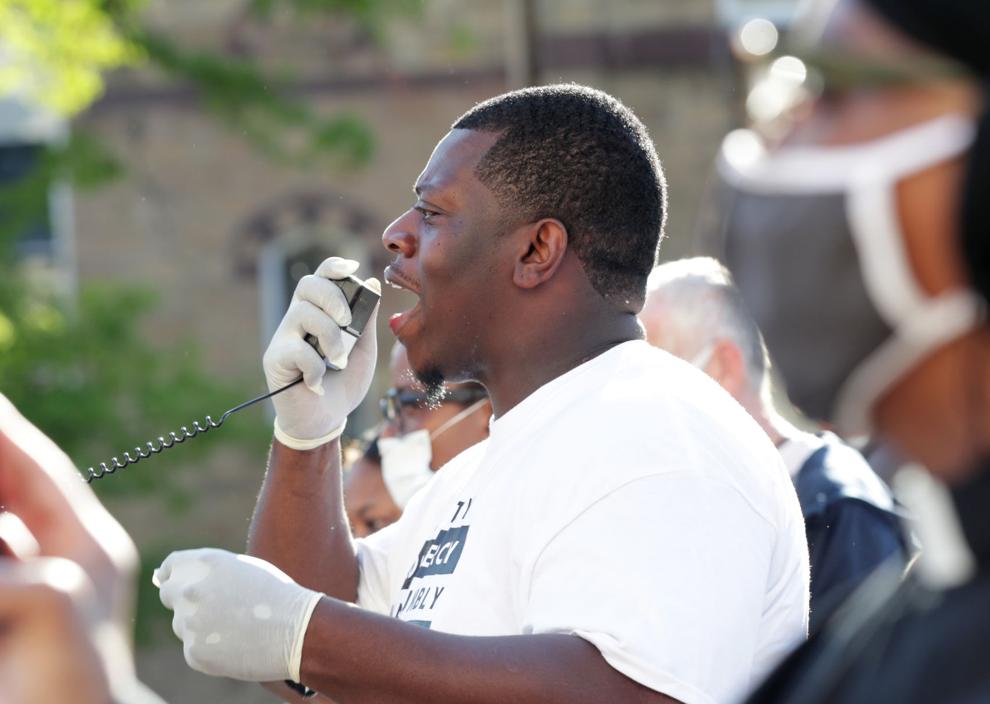 Taking a knee, June 8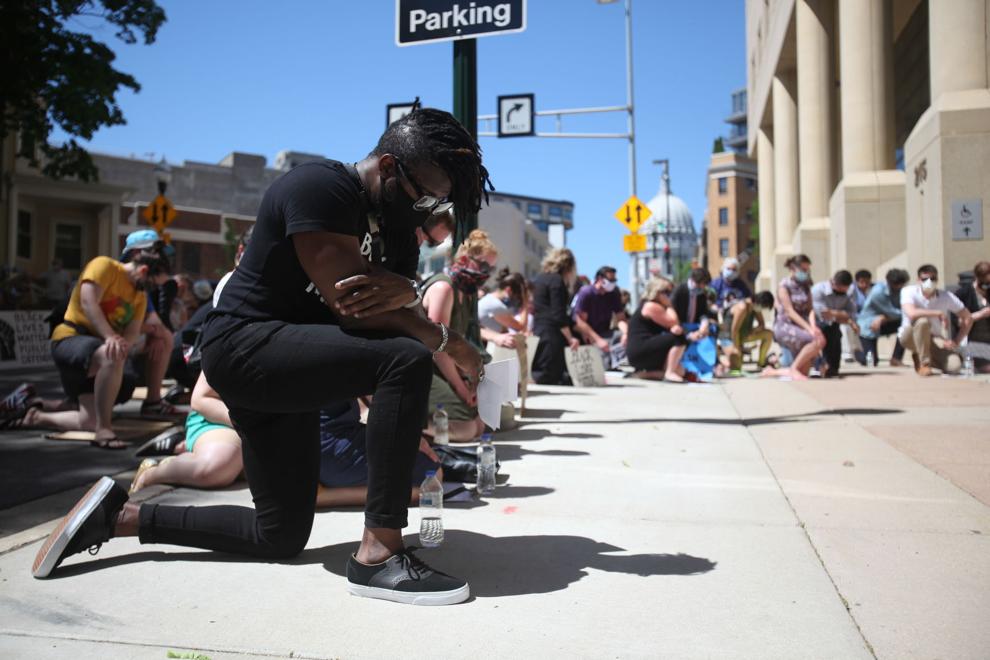 Defund police, June 8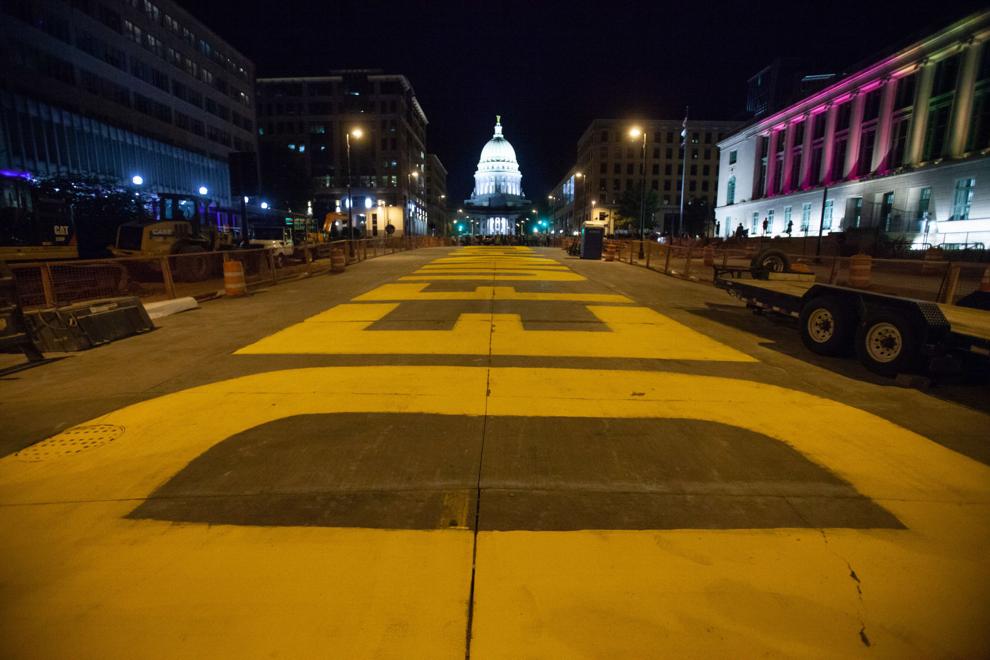 Youths fueling nighttime protests, June 8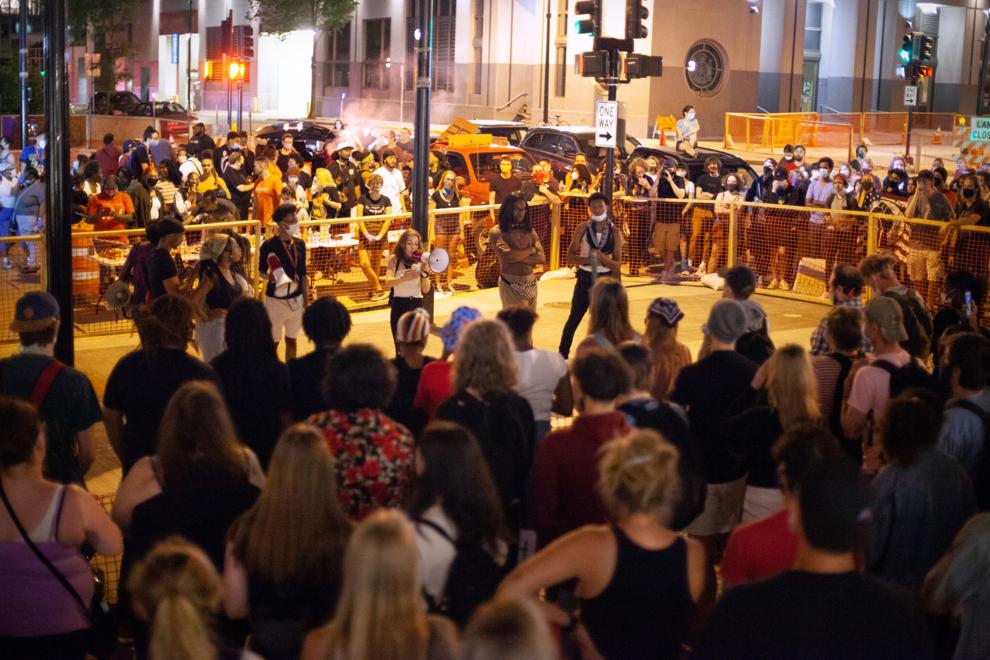 Closure note, June 16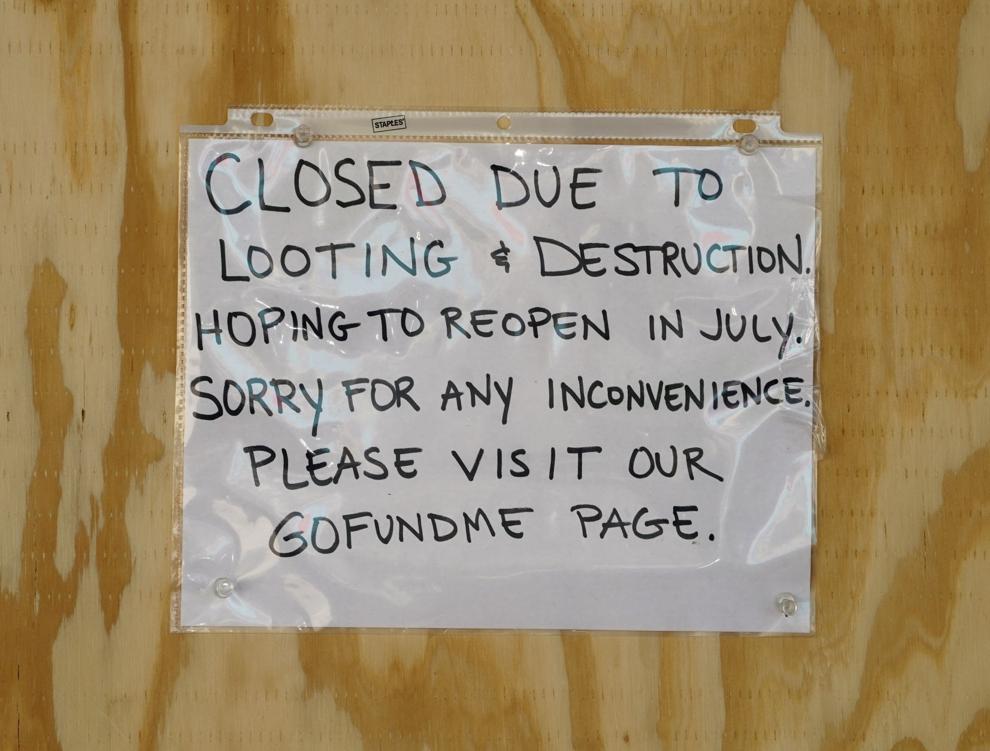 Blocking traffic, June 17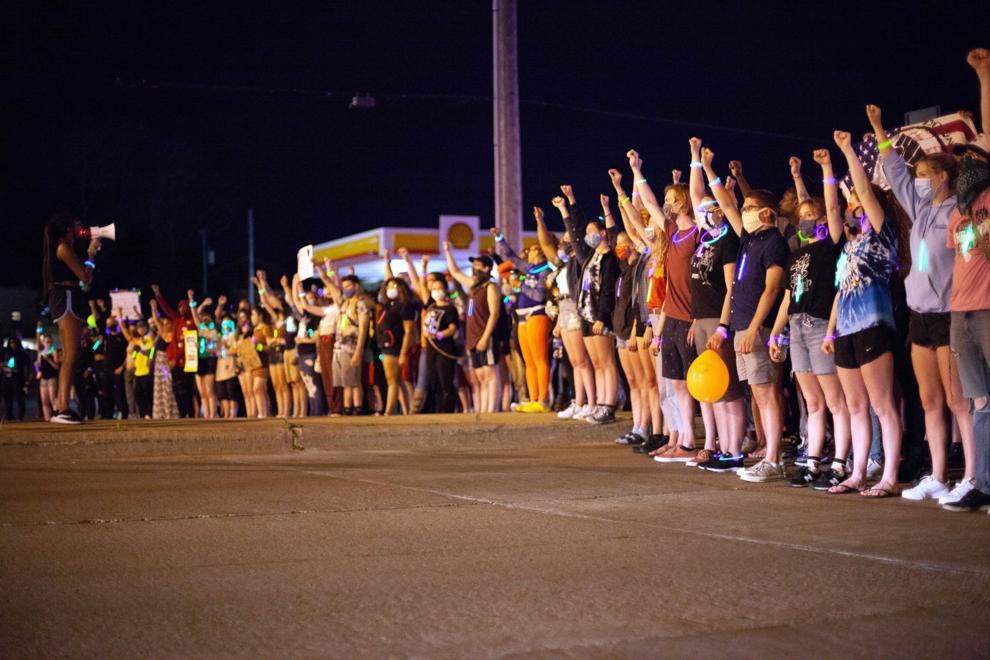 Glow in the dark march, June 17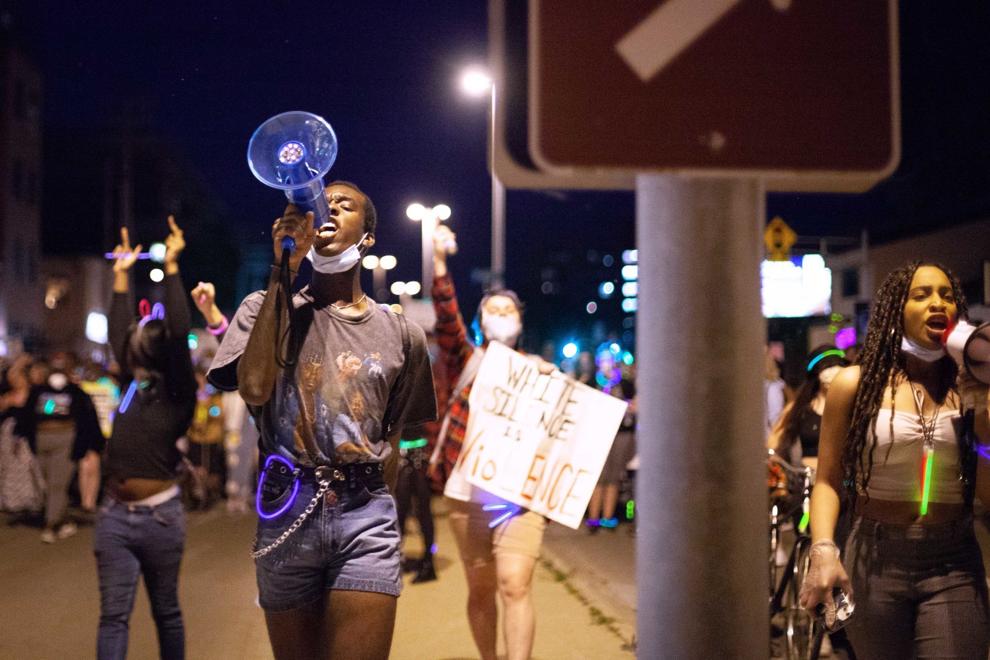 Juneteenth rally at Olin Park, June 19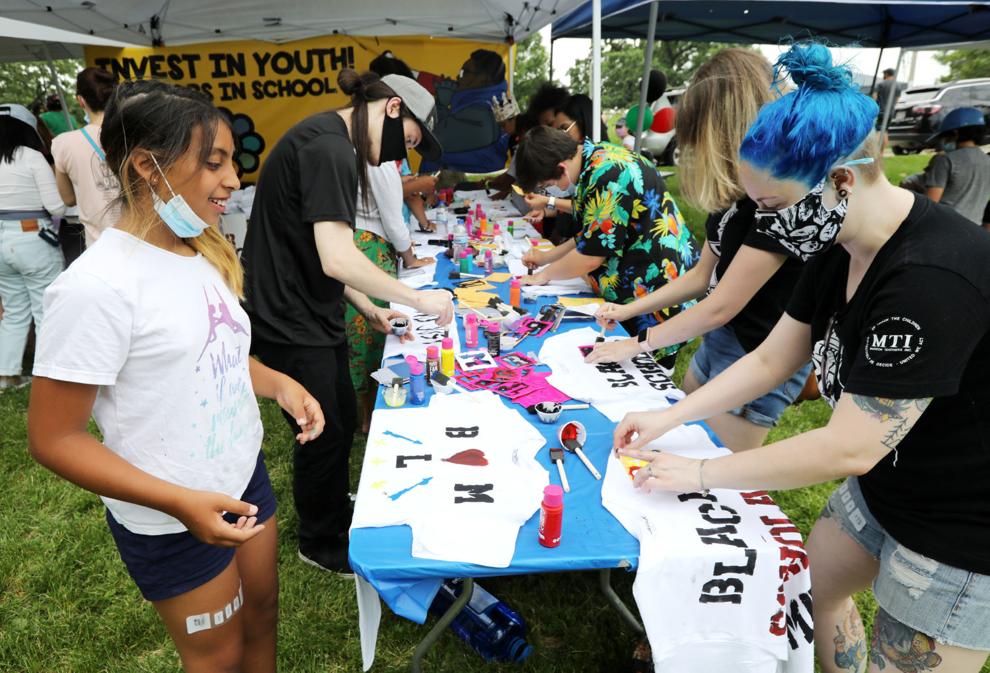 Boarded-up State Street, June 22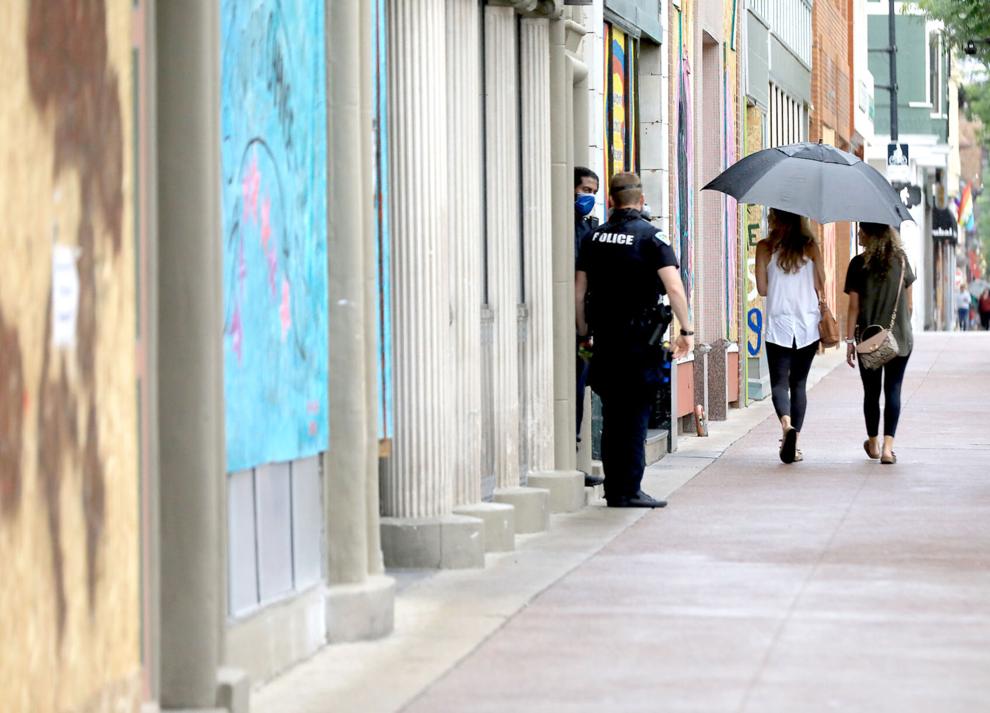 Confronting driver, June 23
Madison protesters, June 23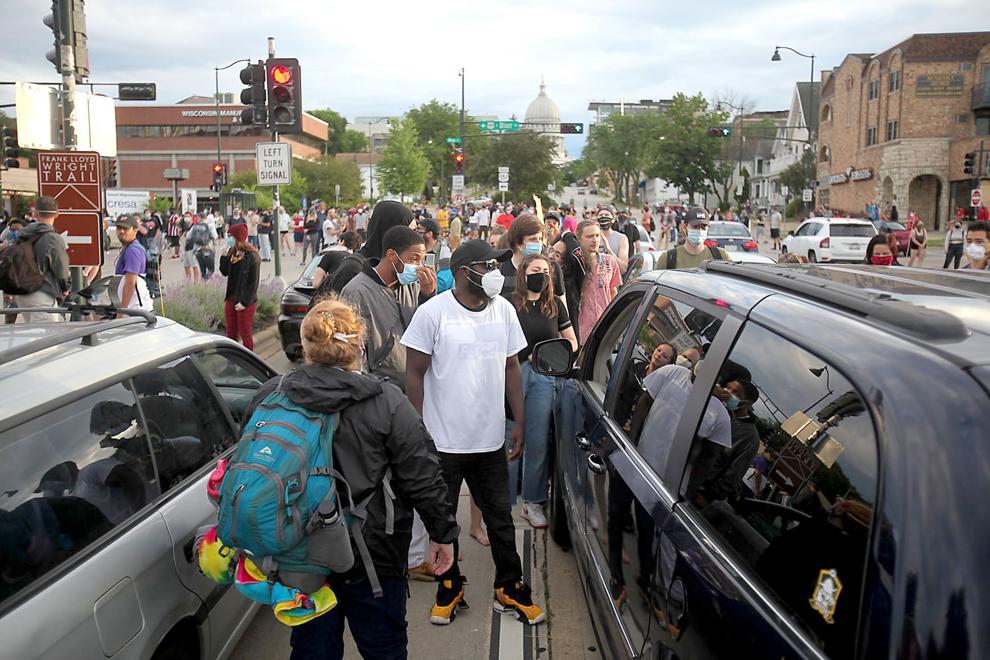 Protesters block intersection, June 23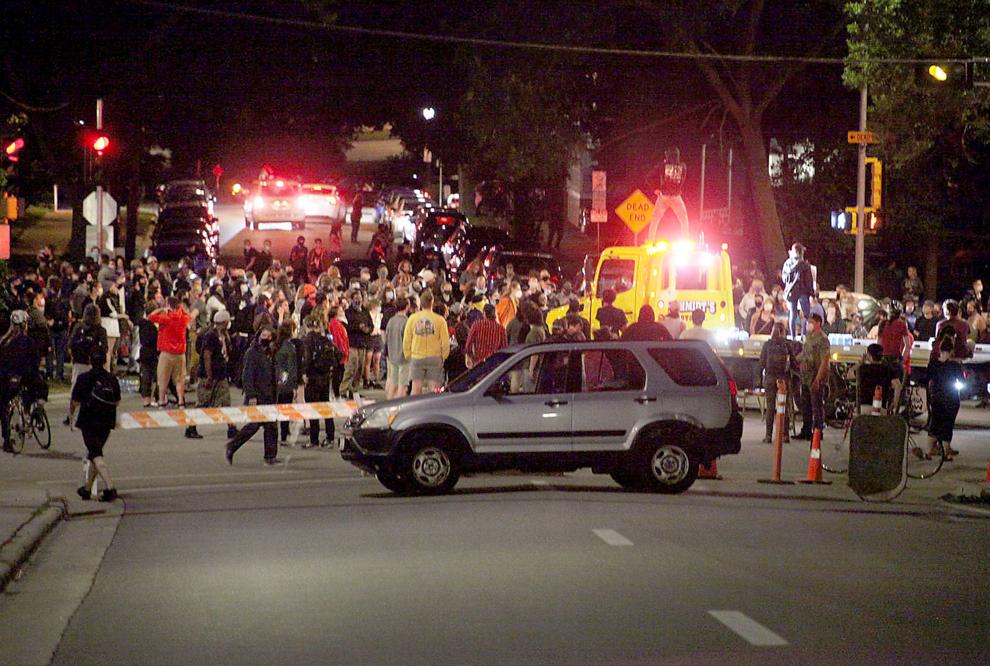 Heg statue toppled, June 23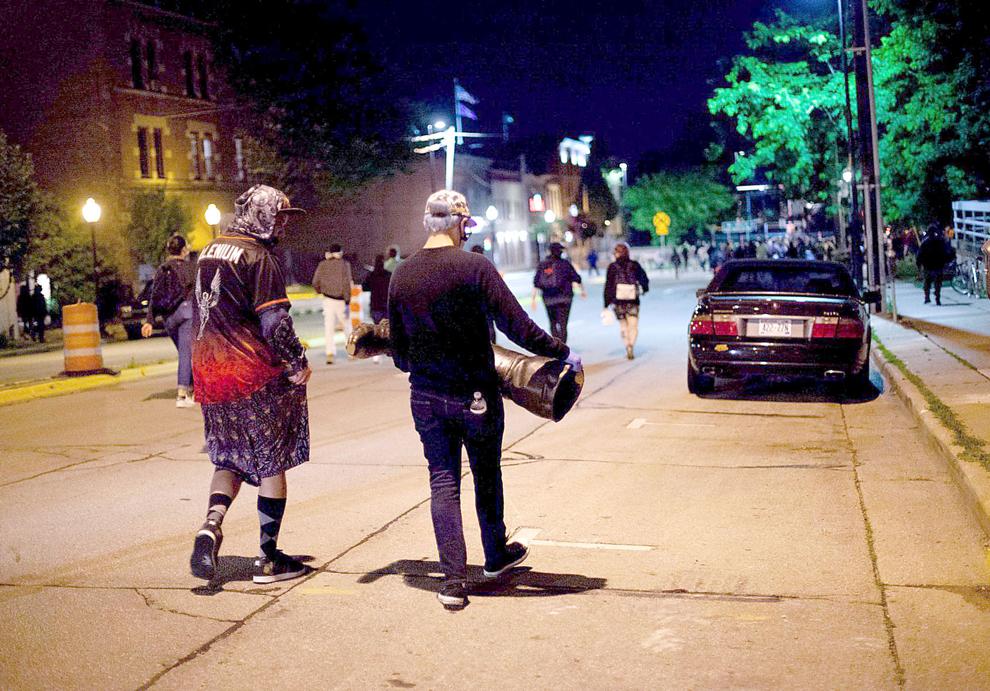 Forward statue topped, June 23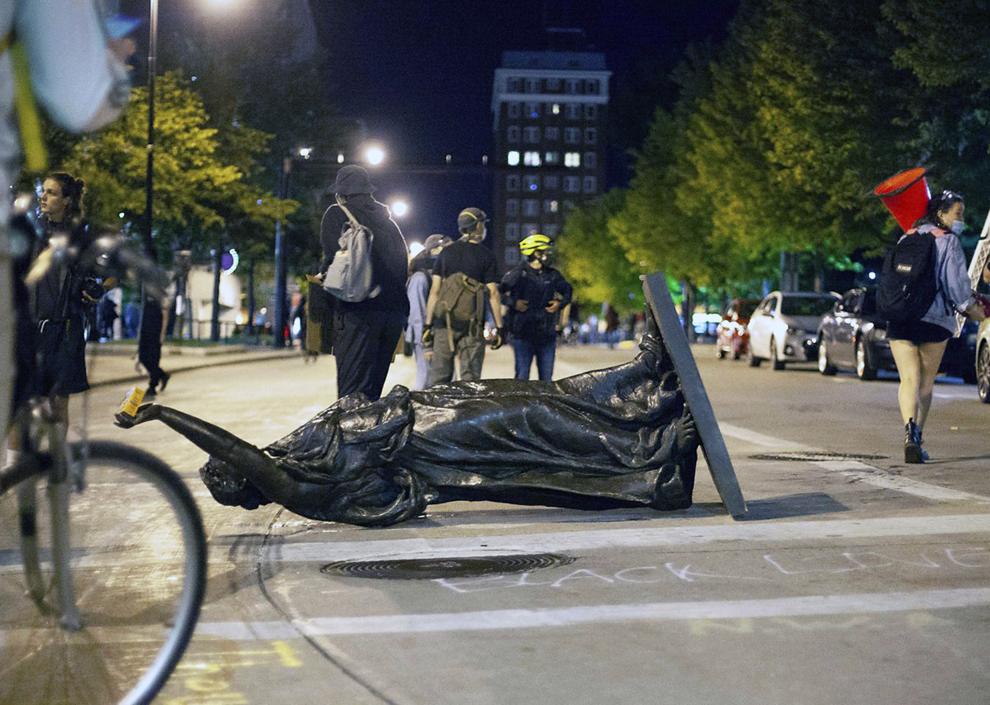 Empty statue pedestal, June 24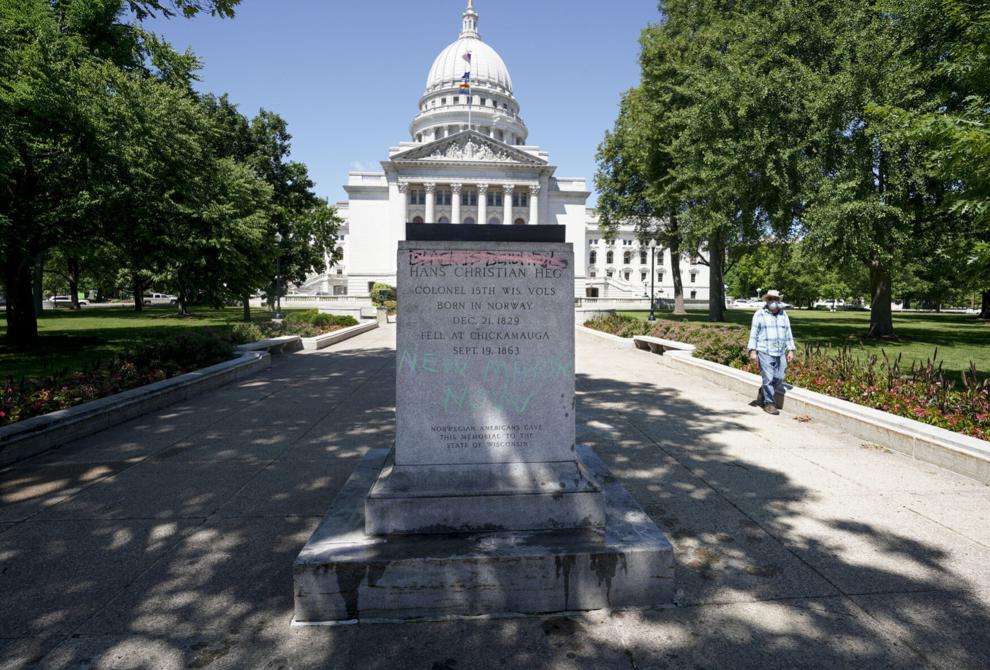 Protecting the Capitol, June 24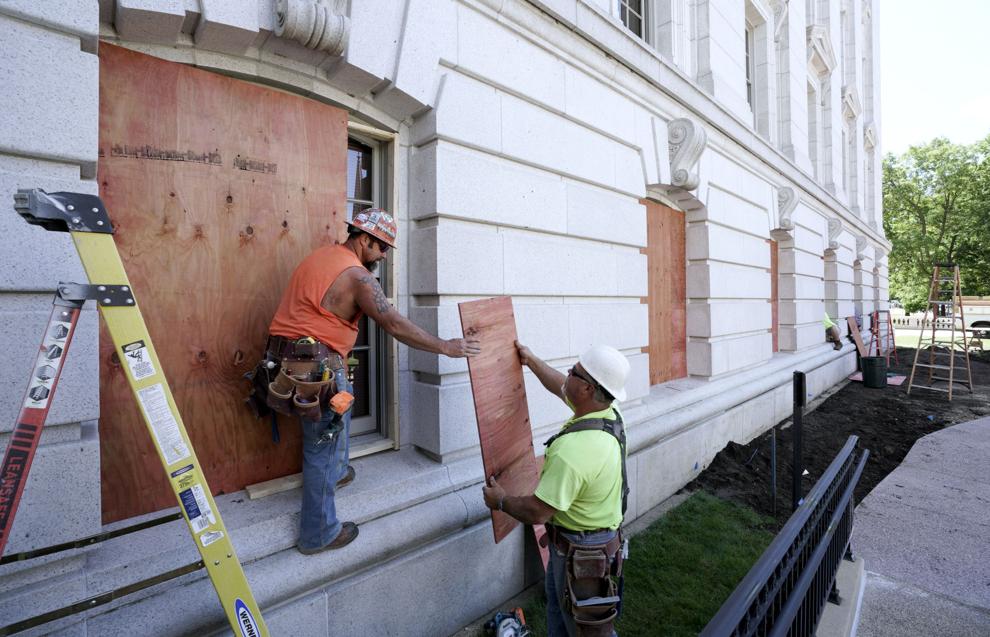 Police supporters get opposition, July 2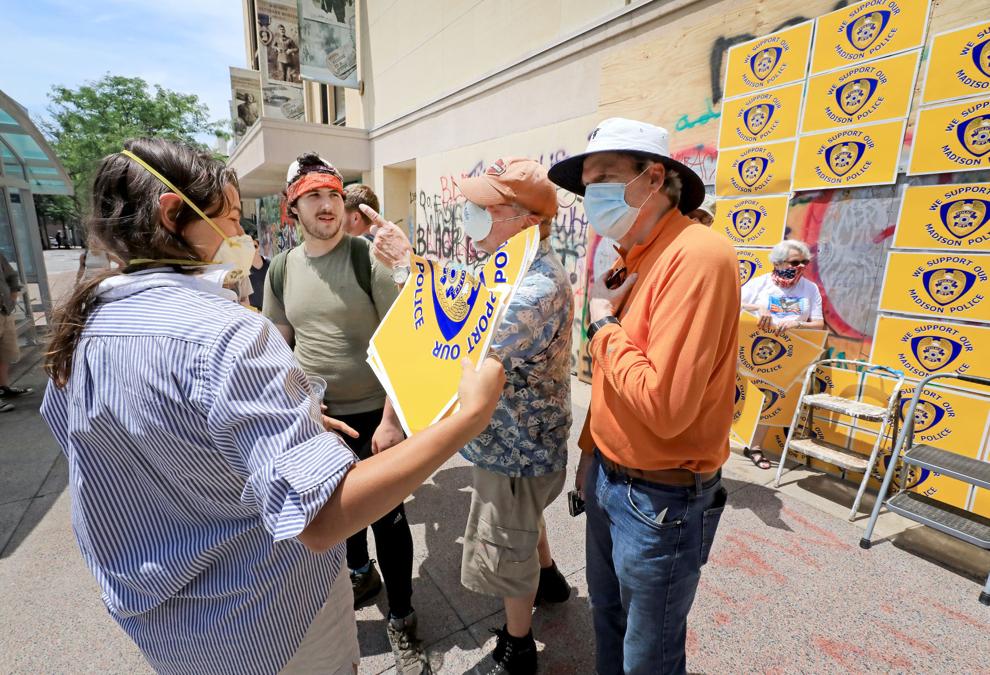 BLM demonstration, July 4