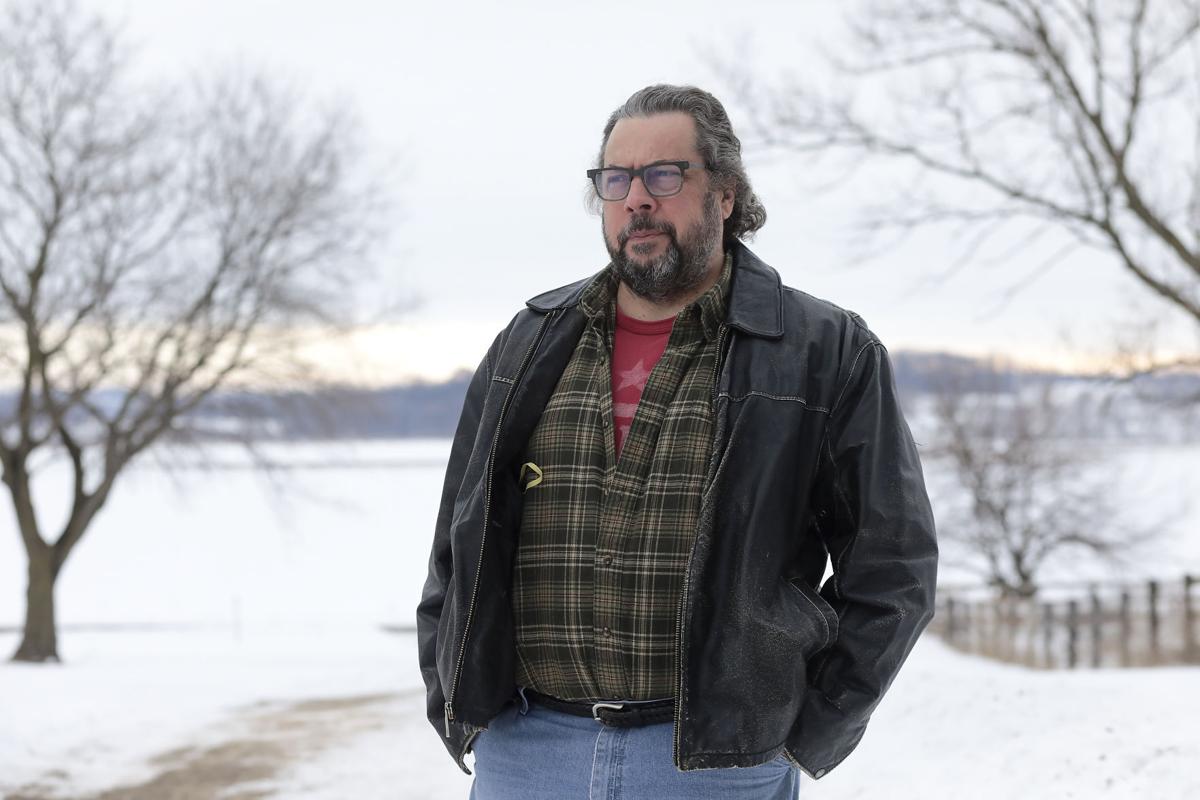 Michael Graf was in his 40s when he co-wrote his first screenplay on "kind of a lark."
"Winter of Frozen Dreams" was the story of former UW-Madison biochemistry student Barbara Hoffman, who moonlighted at a massage parlor and was accused of fatally poisoning two of her clients for money in the 1970s.
Graf helped adapt the screenplay from a 1990 novel by local author Karl Harter, who died in early 2020 at 68.
A mutual friend approached Graf, who owns a local video production company that makes commercials, thinking the book would be a good movie. The project got produced in 2009 and drew lots of attention.
"I was really anxious about it. And whether I was any good or not," Graf said, quoting an old line: "The worst luck a young man can have is having really good luck the first day at the track."
The movie, produced for Lifetime network, didn't go as Graf had hoped. He was originally lined up to be the director, but he ended up not directing it and not working with the producers. "As a result of that, it was not a good experience," said Graf, who called it "a learning experience."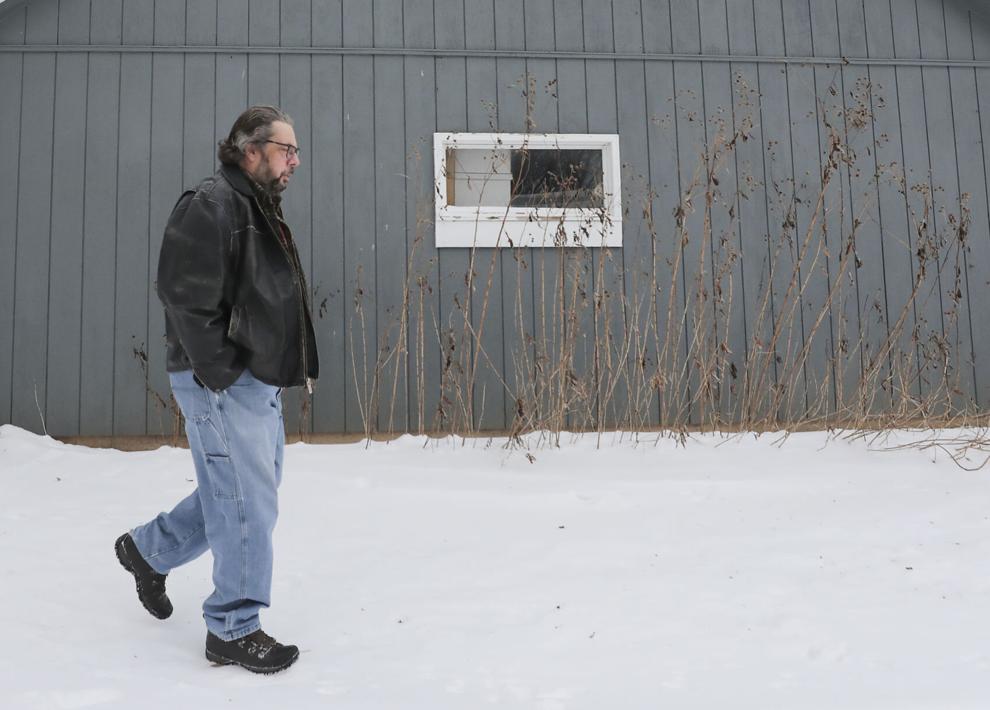 Then, he came across a story about the forced relocation of Native American children to a government-run boarding school in Pennsylvania. The Carlisle Indians football team went on to win the national football championship under coach Pop Warner in 1912. Graf wrote a screenplay about it called "The Last Indian War."
Graf, 55, majored in film and television at Syracuse University. After college, he moved to Los Angeles, where he worked at a post-production company on the first couple of seasons of "Law and Order" and "Beverly Hills 90210."
Since 1999, Graf has lived with his wife, artist Linda Massey, on a five-acre horse farm in Cottage Grove where they have two miniature horses and three Jack Russell terriers: Willy, Gracie and Bucky. He is the first writer in residence at the Wisconsin Institutes For Discovery at UW-Madison.
He's also written the screenplays "Throwing Hammers," "Venice of America," and "Picket Charlie," a just-finished environmental action picture tackling climate change. None have been made into movies yet.
Tell me about the story the behind your award-winning screenplay, "The Last Indian War."
The story really grabbed my attention for a couple of reasons. I was kind of at a place where I wanted to tell a story that had a happy ending just for me personally. I just wanted to dive into something where I could work on something that was a feel-good story about people overcoming all kinds of incredible odds.
Can you talk about your connection to Pop Warner?
The Pop Warner angle kind of attracted me because I grew up in upstate New York and ... my mom grew up in Pop Warner's house. She's from a little town named Springville, New York, and that's where Pop Warner is from. My grandfather bought his first house from Pop, and my mom remembered him from when she was a little girl. And my mom knew nothing about sports, and growing up as a kid I remember driving by Pop Warner football field and Pop Warner Park and asking her, "Who's Pop Warner?"
She's like, "I don't know. I think he was like the high school track coach or something." So I grew up thinking that's who this guy was. And then years later I read this article in Sports Illustrated about the contribution Pop Warner made to basically inventing the modern game of football and college football and the Carlisle Indians and everything. And I was like, that can't be the same guy. So I started doing research, and the more research into the subject matter I did, I was like, "How come nobody knows about this story about the Carlisle Indians?" There weren't any movies done, there was nothing done about this. So I started kind of working on it in fits and starts and, kind of, in my spare time, over the span of a couple of years. I got a screenplay written that I felt good about.
The screenplay has won film festival and awards competitions all over the world, including a top honor at the Paris Film Festival in 2015.
My wife and I flew out there for the festival and it was really interesting because it was all in French. They occasionally broke into English. We really weren't sure what was being spoken. They got to the screenwriting category and they started in French, but then they broke into English and the officiating presenter said that the screenwriting category was the only category that the judges voted unanimously on. And that the winner was a project that needed to be championed and had to be told.
Will it be made into a movie?
As I would go and start pitching it to producers, the common feedback I kept getting back was it's too expensive. It's too big budget. It's historical fiction. There's not a lead role for a white, A-list actor. And over the last decade or so, I would rewrite it. I'd take notes from producers and kept making it better and better and better. And this (past) year, I was approached by a former executive at Disney who started his own production company. And he is really into optioning the screenplay.
He doesn't want to change the story. He likes that it's Native American-centric. And he said, "I think the market has finally caught up to your story. Now is the time to tell a story about an indigenous group ... in light of what's gone on the last couple of years at the Southern border with children being separated by their families, and what's going on in the Dakotas the past couple of years ... (with) Native Americans fighting the pipelines, and with the Washington Redskins naming"... He thinks that the timing is really, really good right now to invest in the story and bring it to market. I'm very hopeful that within the next couple of years, it'll come to life.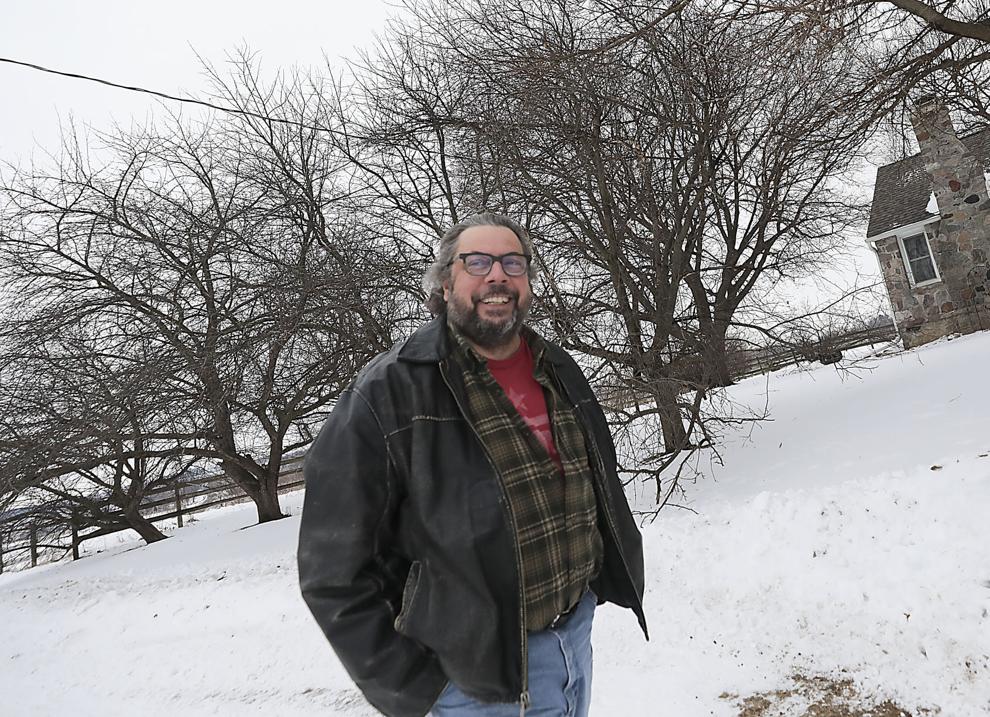 In December you were also named one of the top 25 writers to watch in 2021 by the International Screenwriters' Association. It has about 80,000 members since its founding in 2008. How does that feel?
It feels pretty cool. It's weird because I've just been sitting in my house writing for the last year.
Your dog Willy has also been in the spotlight. I understand he's appeared in a number of TV commercials and was in a calendar for the Humane Society. Has that gone to his head?
He kind of runs the show. He's the smartest out of everyone in the house. The problem was getting three. When we had two dogs, it was fine. But as soon as we got three we went from playing a man-on-man defense to a zone defense. And they rule the house now.
Know Your Madisonian 2020: a collection of profiles from our weekly series