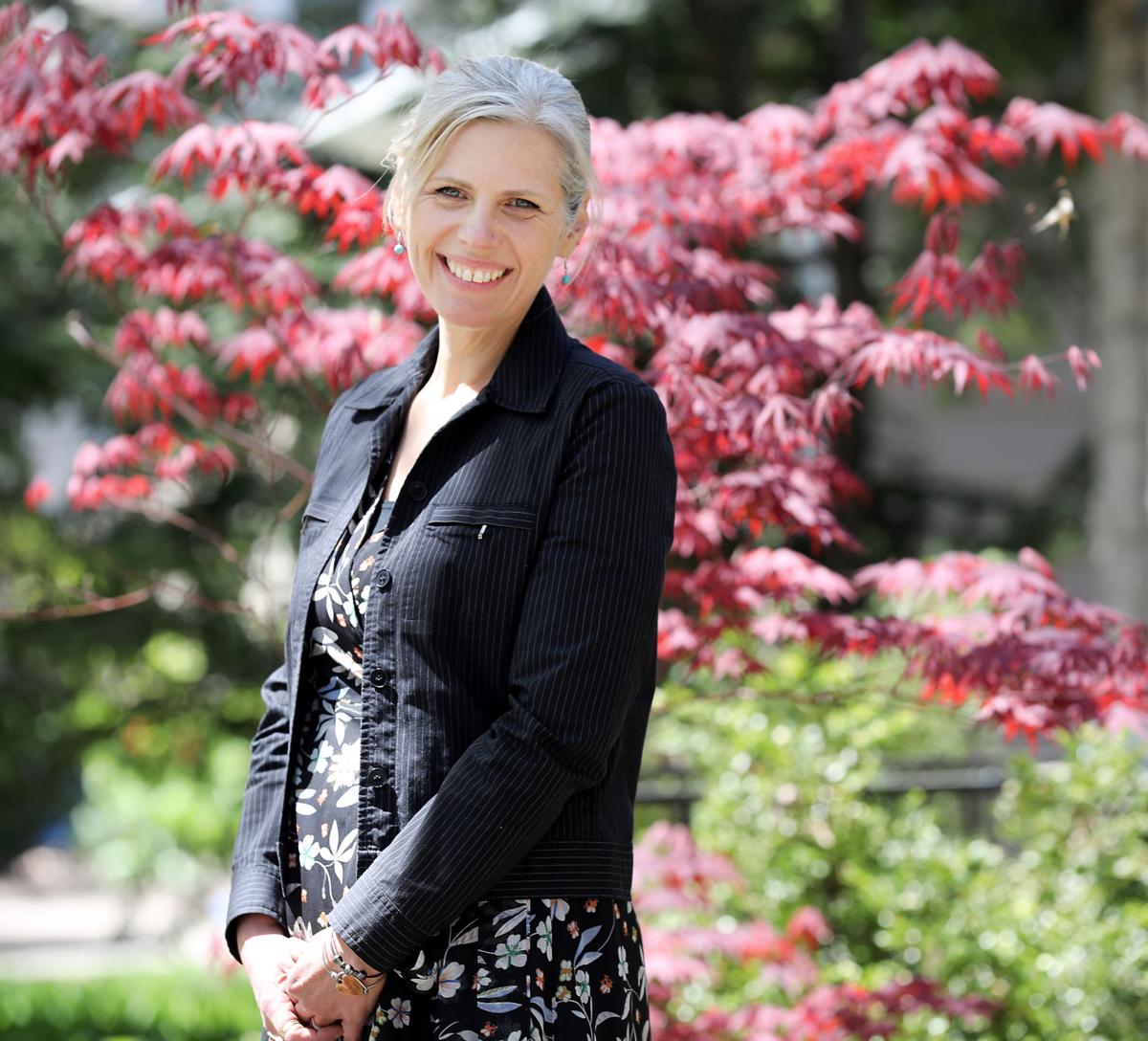 Sarah Edgerton, director of Madison's Information Technology department, says IT is the "quiet backbone" of the city — helping to keep things turning while remaining largely unseen.
"It's all behind the scenes quietly making sure that the information is there so the staff can do the work that they need to do day in and day out," Edgerton said.
That role has become even more important over the last two months as almost all city employees have transitioned to working remotely and city government meetings are run via video conference amid the COVID-19 coronavirus pandemic.
"All of a sudden we had to have them all, 1,300 employees, working from home on a VPN that had never had that robustness," Edgerton said.
The IT department conducted a survey of employees to see who needed laptops to work from home, got workers equipped with Skype Business, trained them on how to use it and set up a call center for residents to ask questions about the coronavirus — all while juggling setting up digital government meetings.
From March 2 to March 31, the IT department spent a total of 591 hours just getting the online city meetings set up, Edgerton said. She and other IT staff often had to work 17-hour days.
Council members could be seen inside their homes on the Zoom video conference as they debated and voted. City staff chimed in via video when council members had questions. More than 400 members of the public registered online in support or against certain measures without speaking, a process that is normally done on paper. The entire eight-hour meeting could be watched on the Madison City Channel, YouTube or Zoom.
"Ald. (Keith) Furman emailed me afterwards and said, 'You did such a great job. You made it look so easy, which is too bad because you made it look so easy nobody understands all of that time and work that went into doing that,'" Edgerton said.
Edgerton, 51, has worked in various technological roles for the city for the past 28 years, starting as a volunteer in 1992 for City Cable, the precursor to the Madison City Channel, which streams city meetings. She was promoted to an hourly worker, then a program coordinator, then a supervisor.
After about eight years at City Cable, she helped the city's original web master, Mike Simile, make one of the first versions of Madison's website. From there, she got hired into the IT department and worked her way up, serving as the city's web manager for 10 years — where she managed the development of more than 65 websites and 120 web applications — before becoming director in 2018.
She's lived in Madison since elementary school. Edgerton is married with two stepsons and two daughters, and lives on the Near West Side.
"I've been able to watch our city grow and progress," Edgerton said. "I love Madison."
What made you want to stick with working for the city's technology departments?
It was just so much fun trying to find creative ways to get people engaged and to make people want to participate in city government. City Channel was like that very first digital presence before the web. And I just found that super fascinating, and I loved it.
And then when I moved into the web and IT, it was a whole new world. I mean, this was completely new. Being there at the very beginning was so much fun. And I learned so much.
You mentioned fiber before. What is that?
So fiber is for internet for networking. If you have Charter Spectrum or AT&T, there's a fiber backbone to that. That's what we do for our city facilities. We decide where we're going to build the new paths for fiber.
We're looking at redundancy, making sure that if one fiber line goes down because of a bad ice storm or a fiber cut that we have another redundant way for the Police Department, our Fire Department and all of our satellite facilities (to) continue to do the work that they need to do.
We have about 170 miles, I think, of fiber that we oversee.
What do you like to do for fun outside of work?
Hiking and biking, seeing my friends, reading. Spending a lot of time with my kids, you know when they want to because they're teenagers. Spending time with my father. Gardening, just you know, being outdoors.
What do you love about Madison?
I love the people, I love the passion, always have. And I love the creativity of this city. There's always something new and different just bubbling up.
I love the new energy of the Downtown. I think that's just amazing. I remember when I would work Downtown in the '90s and in 2000, when if I got done at eight or nine o'clock at night there was nobody down there. It was desolate. It is completely different now.
I love all the bike paths. I love all of our parks — you know we have over 250-some parks. That's incredible to me. And I love all of the trees.
I love how much we care for our city and I don't mean just city staff, but residents. We just care for our city. And you know, we still have a ton of work to do. But this is a good place.