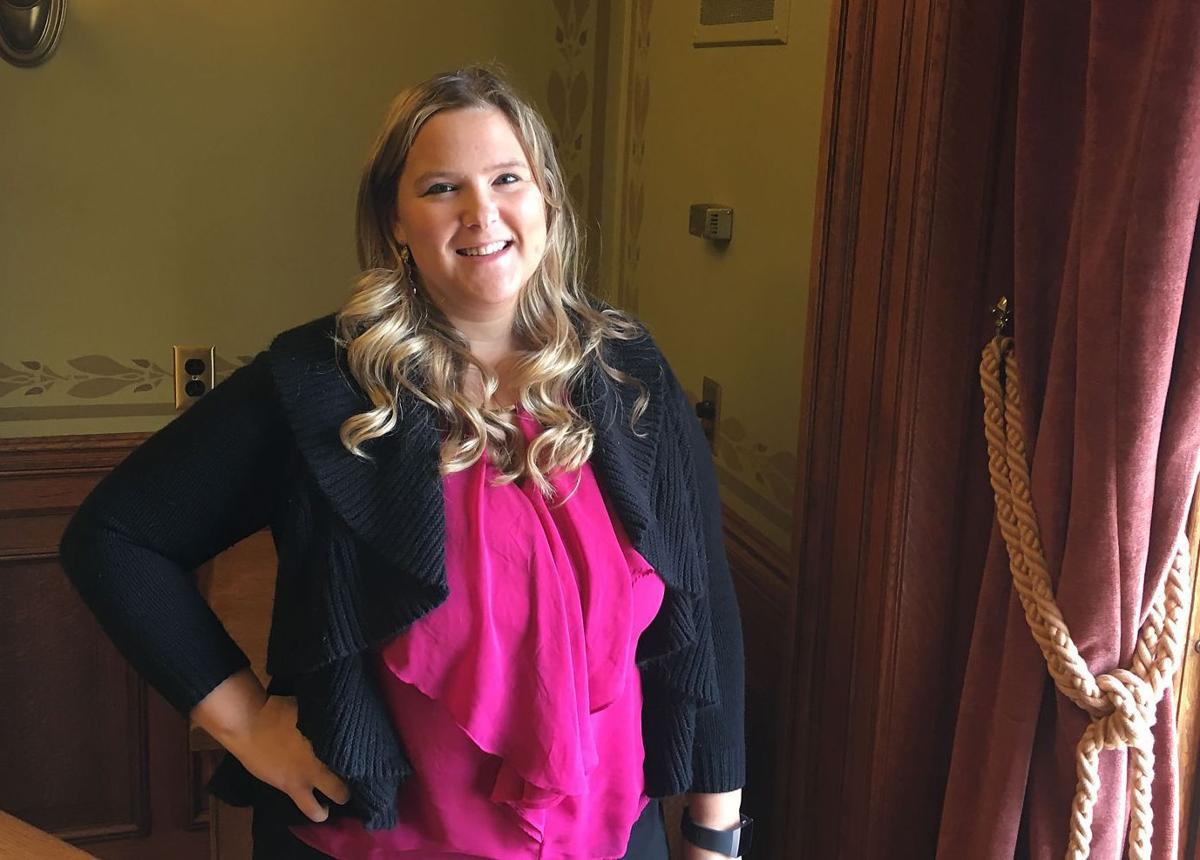 Criminal activity and security threats that spring from online conspiracy theories and false news need to be better understood, says Sam Korta, a self-proclaimed nerd who serves as intelligence supervisor and deputy director of the Wisconsin Statewide Intelligence Center.
The federally subsidized office within the state Justice Department in Madison is part of a national network of "fusion centers" established after the Sept. 11, 2001, attacks to collect and analyze data about public safety threats.
Korta, a 33-year-old native of Buffalo Grove, Illinois, says she is a diehard Chicago Cubs fan who likes to play volleyball and video games. She graduated from UW-Madison in 2007 with a bachelor's degree in legal studies and psychology and a criminal justice certificate. Last month, she earned a master's in security studies from the Naval Postgraduate School's Center for Homeland Defense and Security in Monterey, California. The school is sponsored by the National Preparedness Directorate within the U.S. Department of Homeland Security.
Korta was elected class president and she received the outstanding thesis award for "Fake News, Conspiracy Theories, and Lies: An Information Laundering Model for Homeland Security." She examined the ways intentional falsehoods spread in the virtual world and manifest as harmful physical threats. Korta pointed to bogus medical research that turned people against the measles vaccine, and a conspiracy theory about a nonexistent Hillary Clinton child-abuse ring that triggered gunfire in a Washington, D.C., pizza restaurant.
Korta's thesis explores how "counterfeit" information is shared repeatedly online until its original source — which is crucial for gauging credibility — is lost. One solution may lie in technology that could display the origin of a social media post.
Q: Why did you choose to study this?
A: The one that did it for me and made me want to pursue it as my thesis topic was the folks at Sandy Hook who lost children who were getting death threats from people who didn't believe that Sandy Hook actually occurred. All of that impacts law enforcement and homeland security's ability to do their jobs effectively when there is so much false information being spread undermining institutions from government to real journalism.
Is "counterfeit" a commonly used term in the study of conspiracy theories, or did you coin that?
I coined it, because we were using an information-laundering model, which is based on money laundering. A counterfeit narrative is intentional. It is something created (and) intended to create disinformation. And a mistake or bias or satire is not the same thing.
What is it like in the fusion center on a day-to-day basis?
It is a chaotic, constantly evolving and updating environment, and I like it. I thrive in that setting because I have a need to be constantly moving. ... We'll go from a day where analysts will (be helping police agencies investigate crimes), and then we'll hear about a shooting in a high school and we'll have to identify if there are connections in that state to our state, and pass on any information we get to them. Or we might find out that one of our local jurisdictions got hacked ... or if something just came in about a child victim being trafficked and they are heading to Wisconsin (we would) need to try to coordinate the resources to help the investigation. It pretty much shifts from day to day, hour to hour.
We just pushed out a product to law enforcement yesterday that we're looking to push out further. We had a cyber product that we pushed out that's getting pretty good reach. I've got analysts working on a number of cases.
What's an example of a fusion center product?
We recently worked on a product related to ransomware of businesses in Wisconsin. ... It'll be that you're on your computer and all of a sudden it will say, "All your files are encrypted and we will not decrypt them unless you pay us." ... (Affected) businesses that are proprietary aren't necessarily going to want to share that information publicly, and so we can help them share it, even with their competitors, without saying, "Hey, this business was compromised." We strip (out data identifying) who was compromised, and just share the information you would need to prevent that kind of activity on your own systems.
You mentioned you like video games. Which ones?
Right now I'm playing "Fallout 4". ... The nerds are probably going to be like " 'Fallout,' that's so lame." ... (In the game) you go through Boston and you go through actual buildings that are real ... but they've been bombed by nuclear bombs and you kind of shoot — this is so embarrassing (laughs) — you shoot, you shoot, like, animals that have been … mutated because of the nuclear bomb. ... You have to find out what's not relevant to the story line that's just there, and what is useful. It's a good escape from reality.
— Interview by Steven Verburg