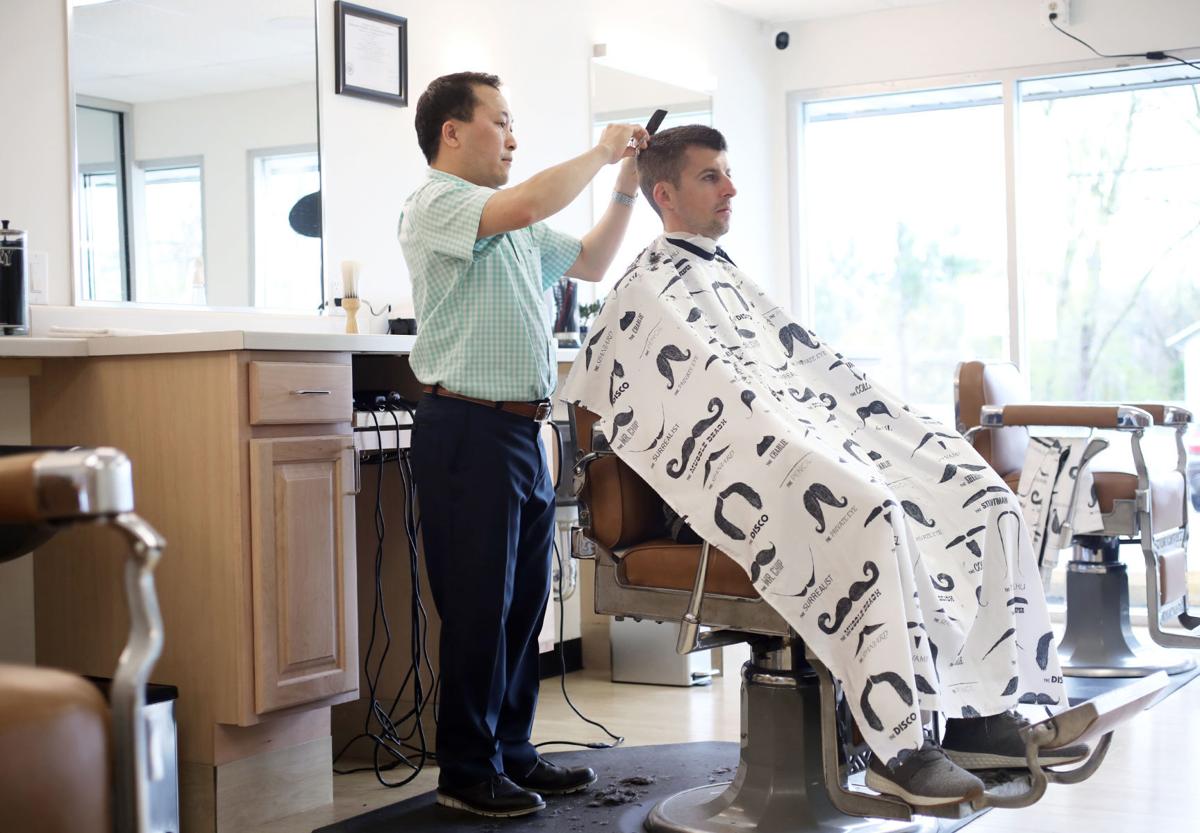 It doesn't come from living for a time in one of Madison's more challenged neighborhoods, from getting his GED or even from opening his own business.
For Lor, 39, his view of life was shaped from day one.
He was born in a refugee camp in Thailand after his parents fled Laos. And it wouldn't be for another 24 years, after moving to a second refugee camp and then living in Thailand outside of a camp, that Lor and his immediate and extended family came to the U.S. in 2004 in a wave of about 15,000 Hmong refugees.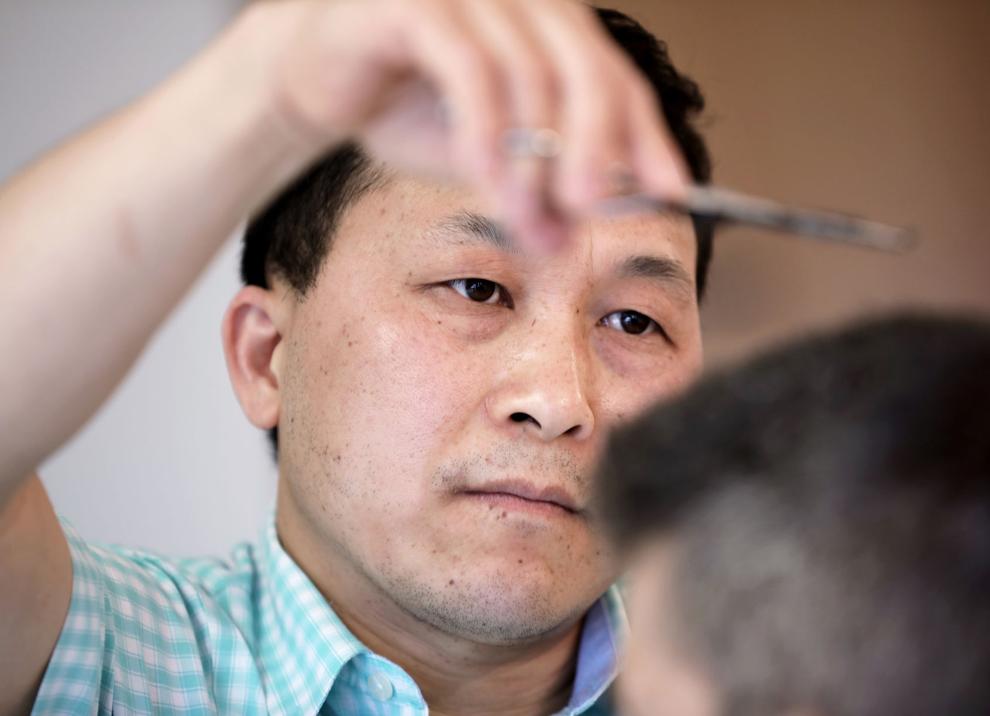 But Lor's life story, while challenging and eye-opening, has now led him to Madison's Far West Side where in December he opened K Barber Shop at 5439 University Ave. His American dream will play out further in the coming months when his oldest of four children graduates from West High School in June and continues his education this fall at UW-Madison.
Lor, who is married to Houa Vang, became a U.S. citizen in 2009, lived on Northport Drive and now resides on the city's South Side near Brittingham Park but is hoping for a house some day. His shop, located between a Klinke Cleaners and Midwest Komputers near the Stop-N-Go, is equipped with all new equipment, three barber chairs and a small refrigerator stocked with complimentary bottled water. Lor has one part-time employee.
"This was my goal," Lor said of opening his own business. "I wanted to have my own shop someday. But it took me almost 15 years."
How did you and your family end up in Madison?
In like 1979, (the Thai government) tried to eliminate all the camps so we (were) sent to a second one, and after the second one my family, they had to decide to come here or go back to Laos. My parents did not want to do either one so we escaped from the official refugee camp to live with Thai people. And then, like 10 years later they closed all the camps and we (were) stuck in the middle. Then the Thai government took us and registered us and told us we had to come here.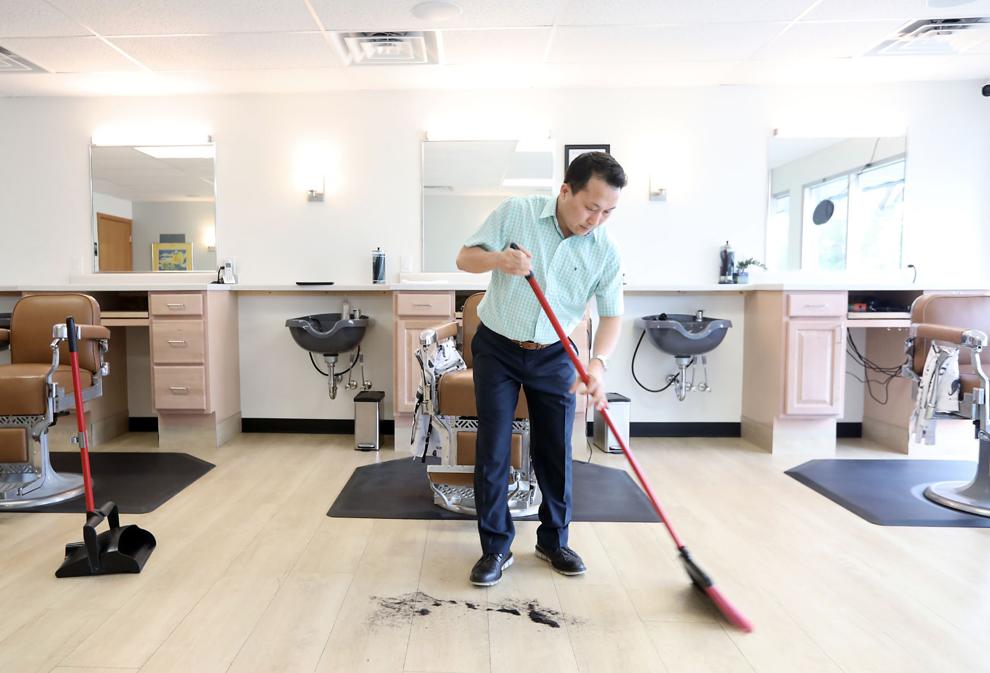 When you got here what did you do?
I went to school. I was barbering in Thailand for four years so when I came to this country it took me three and half years to learn English, go to (Madison Area Technical College) and get my (barber's) license. And then I went to work at Dick & Arnie's (Barber Shop, in Middleton) for almost 10 years.
Did you need a license to cut hair in Thailand?
No, but I went to barber school. I had my own shop. It was different. It was just one chair for me for four years. Business was good but the pay is kind of little, you know. In early 2004, it was about 70 cents for a haircut. But I was always busy.
How did you become a barber in Thailand?
After sixth grade, because I was (a) refugee, the Thai government, they did not want us to get higher education, because I think maybe it's harder for them to control people, so that's why I went to a trade school when I was about 16.
What was that experience like, leaving Thailand and coming to the U.S.?
I knew it was going to be good. We had maybe 30 family (members) that came. It was a lot. I had three brothers and one sister, (my) mother and father, and nieces and nephews (plus Lor's wife and two young children). Most came to Madison because my uncle lives here. It took time for me to learn, but I knew it was going to be good. It was just a matter of time.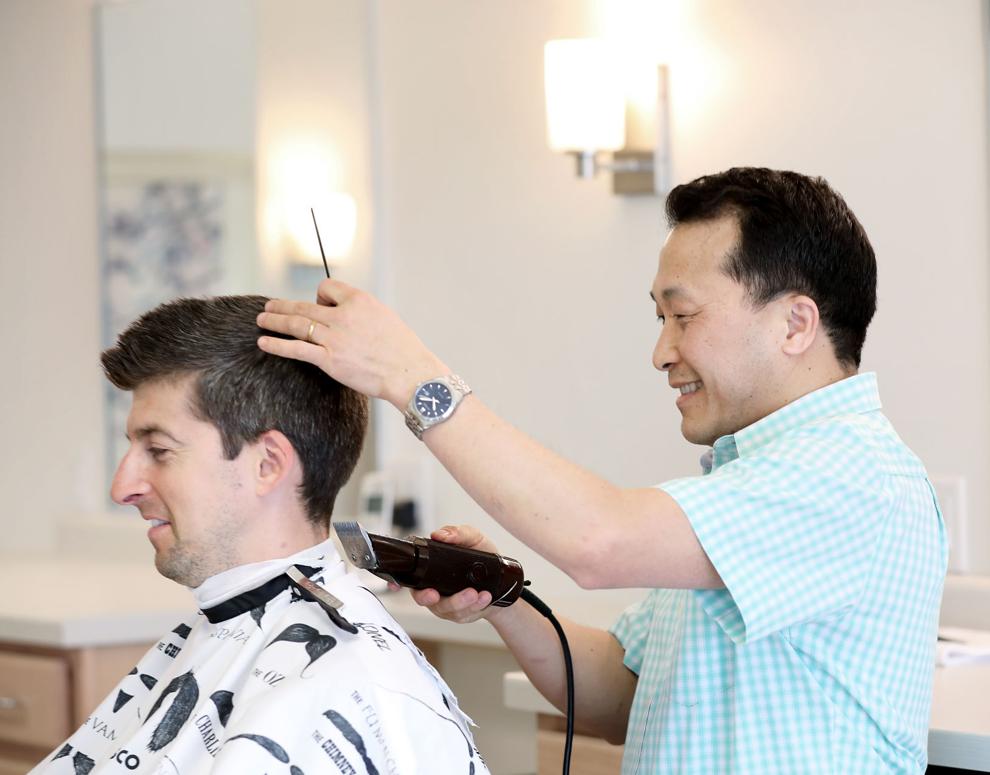 How did you go about opening up your own shop in Madison?
I saved money and I had family that helped me, too. And I got a lot of help from friends and customers. Many people helped me. Without that I don't think I could do this.
Was it hard finding the right location for your shop?
I thought about this three or four years ago and I stopped because I couldn't find the right retail space. It was very hard finding the right place. This one is a good location. And I have a big sign. It's easy for people driving by to see it.
There has been a lot of talk recently about immigration. What are your thoughts about what is happening on the Mexican border?
It's kind of tough for me to tell you about that, too, because a couple years ago after the election, my daughter she came to me and said, "Dad, are they going to send us home?" And I said no, they cannot send us home because we came here legally, but I can imagine how those people who came here in a different way feel. It's tough for them.