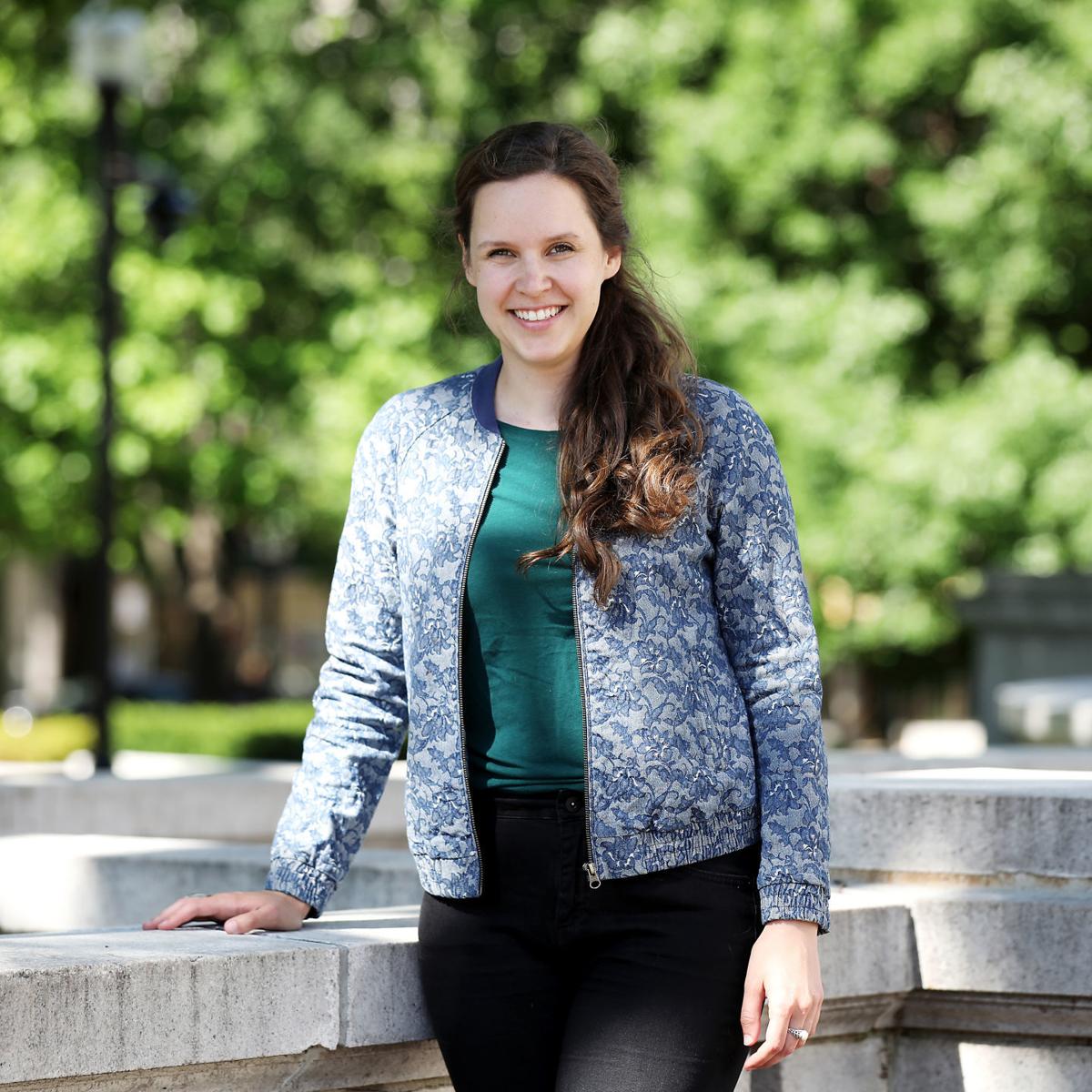 After several years in Washington, D.C., working on legislation pertaining to rural and agricultural life, Kelliann Blazek returned to Wisconsin this spring to lead the Wisconsin Economic Development Corp.'s new Office of Rural Prosperity.
Blazek, 31, grew up on a small beef farm outside of Bangor in La Crosse County, which her family still runs. She went to UW-La Crosse for her bachelor's degree, then to UW-Madison for a master's in journalism. There, she became more interested in the policies that affect rural communities, which led her to pursue a law degree from the UW Law School.
Blazek went on to work for U.S. Rep. Chellie Pingree, D-Maine, and helped include provisions in the 2018 farm bill that supported local food economies, organic agriculture and food-waste reduction, she said.
"I wanted to work on federal policy on Capitol Hill to see how the sausage is made, as they say," Blazek said.
Working at the federal level, Blazek said she analyzed programs in states around the country to see what works for rural areas and what doesn't. Now, she's bringing that experience home to Wisconsin.
Blazek started her job as director of the recently created Office of Rural Prosperity in April, early in the COVID-19 pandemic's spread across the country and around the world. While that has been challenging — she hasn't even been inside her own office and works from home instead — Blazek said it is meaningful to be back in her home state.
There are other benefits to being back in Wisconsin, too.
"I definitely really appreciate the access to local foods that I have now," Blazek said. "I don't have to drive, you know, 14 hours for fresh cheese curds."
Why do you think you've stayed so passionate about rural life and agriculture?
I care deeply about the future of rural communities because it impacted me so much growing up. I was very involved in 4-H and FFA and the cattle industry, which really provided me with a lot of leadership skills and just passion for rural communities. I really see this as a way that I can give back and make sure that future generations see rural communities and rural business as a viable option for them.
What would you say are some of your greatest accomplishments?
The 2018 farm bill. The farm bill is reauthorized about every five years, so there's a lot of time leading up to the farm bill where people explore new ideas. They look for state success stories to model for new federal programs. They look for places we can increase funding or change things that aren't working. So I spent a few years gearing up for the 2018 farm bill and really putting the pieces together on what we were going to be prioritizing and pushing for. When we passed the 2018 farm bill, there were a few provisions that were included that were years in the making, including doubling the federal funding for organic agriculture research, creating a new consolidated local food program at (the U.S. Department of Agriculture), creating a brand new produce prescription program at USDA and creating the first food waste liaison at USDA. Those were some of the things we had been pushing for years.
What are your hopes for the office?
In thinking about rural prosperity, there really isn't a cookie cutter for rural prosperity or one pathway to get there, and rural communities themselves have to define rural prosperity based on their own assets and priorities. That could look really different from community to community. I definitely don't want to suggest that there's a one-size-fits-all approach because I think that ignores the uniqueness of each rural community. But the Office of Rural Prosperity really aims to help Wisconsin communities and businesses navigate programs and resources. I'm looking both internally at WEDC programs and services to evaluate how we're interacting with rural businesses and also coordinating with other state agencies that work in rural communities.