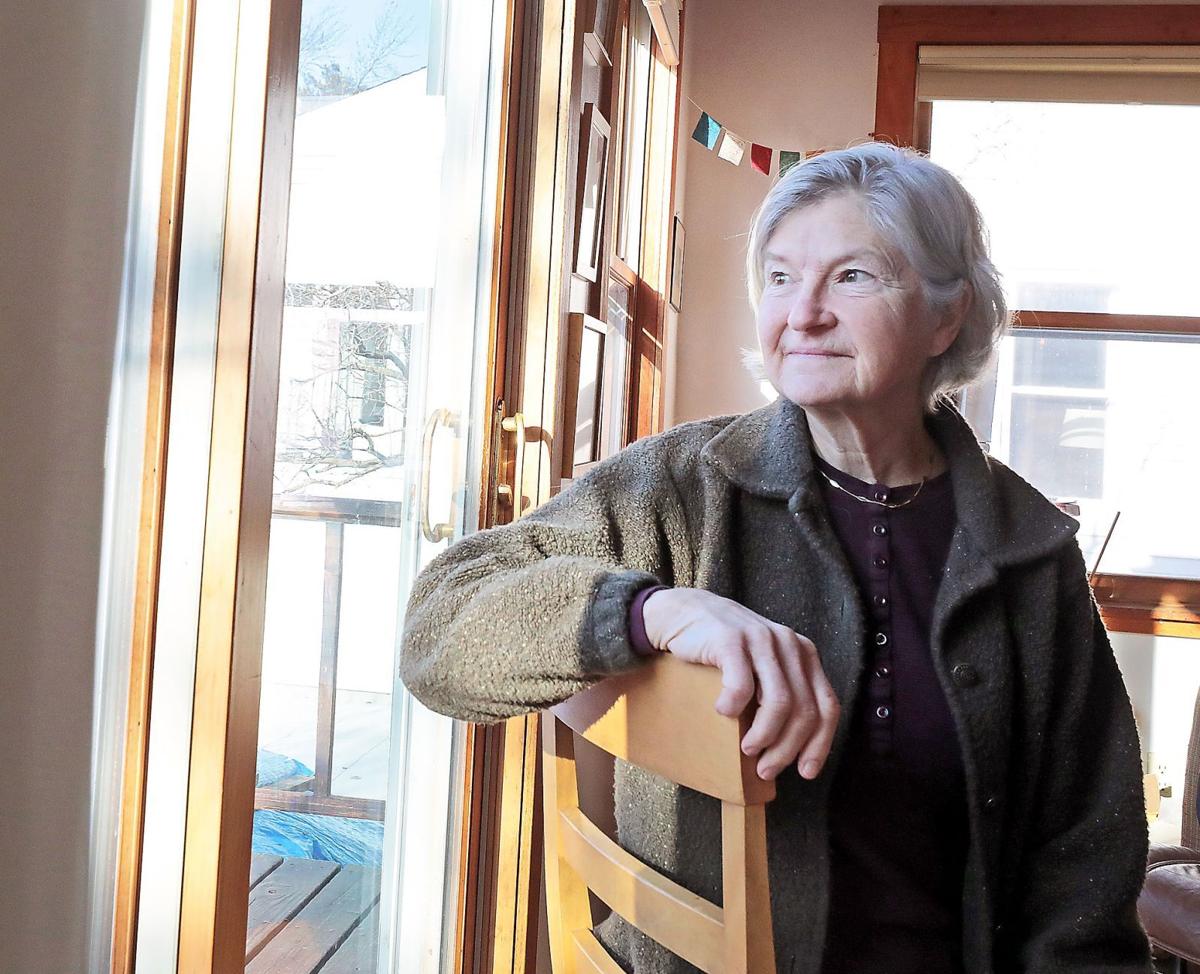 Some 35 years ago, when Patty Prime and her husband, Richard Linster, moved into their home in Madison's Tenney-Lapham Neighborhood, it wasn't quite the kind of area where families were clamoring to live.
After a career in information technology, Prime began devoting much of her time to the neighborhood, including five years as the neighborhood association president, leading it through recent years of growth and development that quickly transformed the East Washington Avenue corridor that passes through the area. Entire blocks have changed from car lots to high-rise apartments, office space, and retail and dining, and venerable Breese Stevens Field has emerged as a venue for soccer, outdoor concerts and other events.
Prime was honored in December with the city of Madison's 2019 Jeffrey Clay Erlanger Civility in Public Discourse Award. The award is presented each year in memory of Erlanger, to honor his commitment to public service and civil debate to resolve issues in the community.
Prime lived first in the San Francisco area. Then her family moved to New Jersey, near Philadelphia. She finished high school in Wisconsin at Port Washington, attended UW-Madison, and, as so often happens, never moved away from Madison.
Prime, 66, met Linster while they both worked restaurant jobs Downtown, and worked on efforts to unionize local restaurant workers. They raised three children on Madison's East Side.
Though Prime studied anthropology at UW, it was an associate degree in information technology from Madison Area Technical College, which she began earning during a break from her UW studies, that most influenced her career direction. And during her IT career, she learned skills she would later use to bring together divergent viewpoints on important neighborhood issues.
Prime worked in IT for American Family Insurance for 18 years and Covance for nine years, and she retired from the Wisconsin Alumni Research Foundation in 2009. That was when she turned much of her attention to the Tenney-Lapham Neighborhood Association.
When she's not busy, she said, she likes to spend time with her grandchildren, and she likes to bike — as long as it's not below zero and the streets aren't icy.
What initially drew you to the neighborhood?
When we started looking for a house, there was a program that if you bought a house Downtown, you could get a lower interest rate or something. And back in the '80s, that meant you could pay less than 10% on your mortgage. So we were eager to find a house, and there were very few houses on the market that winter. And we saw this house was for sale and we thought, wow. Knowing the neighborhood was just really not a factor. It was the house.
But you did get to know the neighborhood.
The neighborhood was very different then. We had three kids growing up then, and there were six other kids on the street. There were hardly any children. And basically people were moving out of the city center, moving out to the suburbs. It was residential, but a large part student housing out to the 1000 block. Lapham School is the local elementary and that closed at about that time. And that had a really deleterious effect on the neighborhood because why would you bring your kids to grow up in a neighborhood without a neighborhood school? So getting Lapham open again was a huge improvement.
Tell me how you got involved in the neighborhood.
There was a neighborhood organization, and it primarily was based in this part of the neighborhood. (Linster) got involved and I went to a couple meetings and thought, I can't, I just really didn't appreciate going to extra meetings. So I was not involved until I retired. But after I retired, (Linster) was working on forming a new council and there was a position open and he said they had some trouble getting a piece of it done. And I said, "Well that's really simple. I could do that." And so I got started, got on the neighborhood council, and I just got to be a neighborhood nerd after that.
That was really kind of at the beginning of a really pivotal time in the neighborhood.
Yeah. I didn't appreciate that at the time, how much was going to change. The neighborhood council had just added a new position called "development." The city had really been planning for this through their Capitol Corridor plan. And the Tenney-Lapham neighborhood plan was approved in 2008, and those really laid out the framework for the development of at least this part of the neighborhood.
What was it like leading a neighborhood organization in such an intense period of change?
Well, frankly I enjoy it. It's been exciting and fun. Not every development has been welcomed, but for the most part, I would say the majority of neighbors welcome development. The East Washington corridor was really ... an eyesore. It was full of empty parking lots, used car businesses. ... So when people are coming in and saying they're going to have residences and new businesses and the developers have really emphasized bringing in local businesses for the most part, it's really a very new Madisonian feel. Most people were really welcoming, and there were issues that the neighborhood was involved in. And that part I thought worked really well.
Where did you learn to work with people who have differing points of view? How did you come to that skill?
American Family is a really large organization and I worked in IT. In information technology, you're always working with the competing desires of many different constituents you have. It's kind of like building a house or a building. If you're building software for people, they want it to do everything and they want it to do it right now. American Family worked on a training program way back in the day that had to do with facilitating large groups, so I was trained on how to not only run meetings but also help groups identify their goals and how to reach them, and I just loved doing that. That would have been my perfect career. I've carried that forward through the other places that I worked.