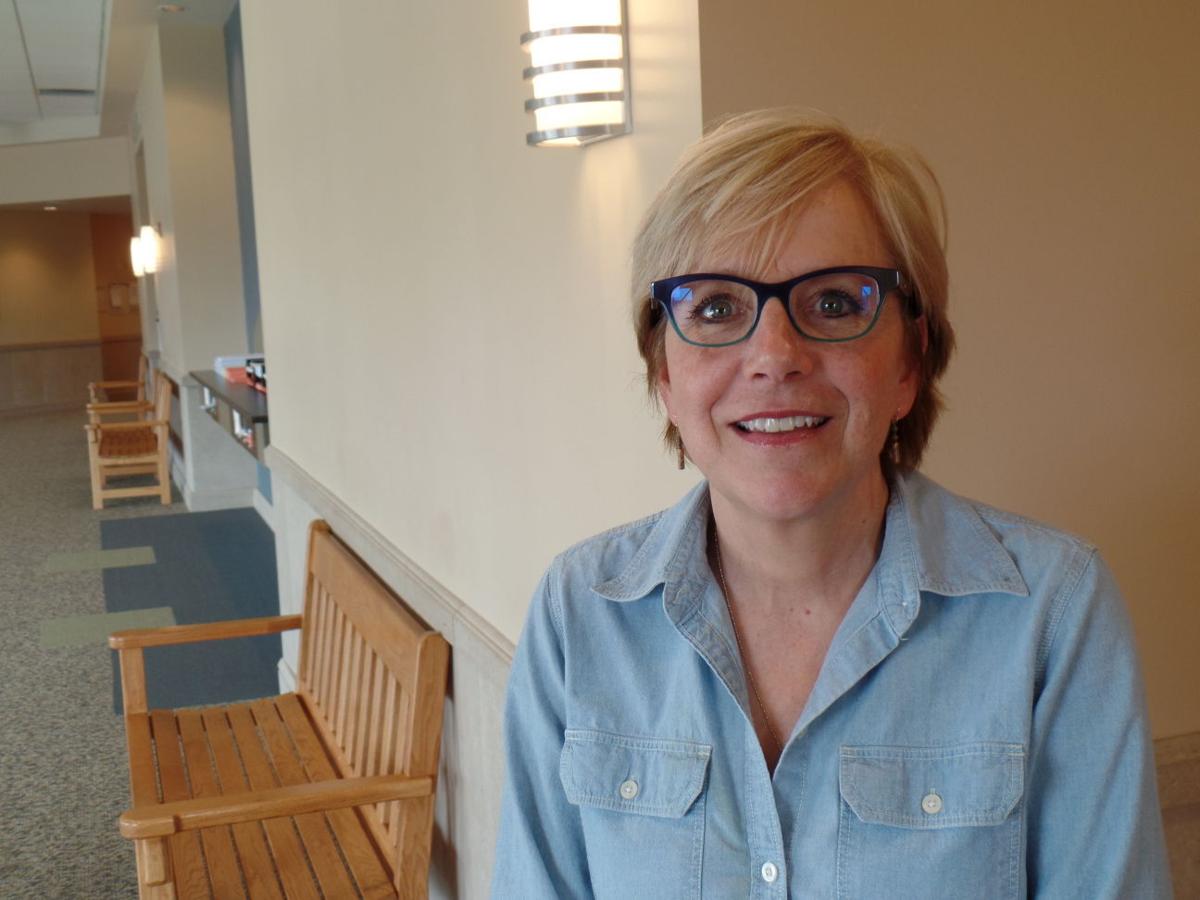 For crime victims and witnesses of traumatic events, the criminal justice system can be bewildering and frightening. That's why Julie Foley, who manages the Crime Response Program in the Dane County District Attorney's Office, goes to work every day.
Foley, 55, who has led the program since 1996, says it's a vital job, giving a voice to people who otherwise might become lost in the system.
"The purpose behind the unit was to identify witnesses and victims as early as possible and address that immediate stress and trauma so that they can recover and be resilient," Foley said. "And also, from the standpoint of a successful court process, victims and witnesses are the case. If you don't take care of them, if you don't acknowledge their needs and the trauma, then you're doing a disservice to them as humans and to justice."
The program began as a response to an incident near East High School in 1993 in which two students were killed after being struck by a van. A witness who saw the crash and tried to help the girls was distressed at the idea of having to relive the incident from the witness stand.
Now the program has three staff members, Foley said. Seven others, three of them psychologists, have contracts with Dane County to help on an on-call basis.
Born to Wisconsin natives, Foley grew up in St. Louis, Denver, Toronto and New Jersey, where she graduated from high school. Her family then moved to Freeport, Illinois, to be closer to Wisconsin kin. Foley attended Beloit College for two years, and got her first taste of social work in Beloit, working with delinquent girls. She transferred to UW-La Crosse, where she volunteered at a shelter for battered women.
"And then I knew, I had to be in social work," she said.
She ran a demonstration project in La Crosse on mandatory arrest in domestic violence cases, then started a small nonprofit agency that she ran until her first child was born. After moving to Madison, Foley attended graduate school, then worked at the state Department of Justice. She met Susanne Beaudoin, then the victim-witness coordinator for the Dane County District Attorney's Office, who offered Foley the job that she still has.
Despite being part of the district attorney's office, the Crime Response Program receives very little county funding, and instead survives on federal grants. TDS, the telecommunications company, also helps by providing money to a fund the Madison Community Foundation, which the program can draw upon for victim crisis needs, such as emergency housing or gas vouchers.What is your job about?
We have this opportunity to meet victims and witnesses when they most need assistance and safety planning and a voice. We have a really good relationship with law enforcement, and often times, from the scene, they will call or page the unit and ask for a field response, or at least phone contact with the victim to let them know that we are here, that we can provide practical assistance and information about the court process, and give them a voice in things like bail conditions.
It sounds like it can be a very emotional and demanding job, right?
It is. We do the early response, then we pass the baton to our counterparts (in the Victim-Witness Unit) because they are the court support throughout the entire proceeding of the case. The thing I think about is there are times when you go home and you're exhausted but I get so much more back than what I give. The resilience of people that have lost children and can find a reason to get up every day, or can find meaning in that loss. It's like you take this terrible tragedy and you move it into some way to create meaning for yourself, to honor your child and to create meaning for others. What an honor for people to allow you into their life.
It sounds like those are the benefits. What are the hardships involved in doing this every day?
You certainly don't schedule crisis. There are many times where, I think about with my kids, if we're in the middle of a family gathering or something is planned, and it gets derailed. But it does take a toll and we're working right now on having some folks come in and talk about mindfulness and release techniques and how to do better self-care. You carry this with you. As much as you'd like to say, "I can go home and shut that off," it isn't very real because people trust you with their story and their pain and if you're being true to them, then it becomes part of your story.
Do you think more could be done to protect victims of crimes?
Absolutely. One of the things I hope will be a reality at some point in time – I don't know why victims' full names have to be in criminal complaints. Our (state) constitutional amendment is about privacy and dignity and respect. To me, I think victimization is life-changing. The process of getting justice for the victim should not be re-victimizing but it is at this point in time. There is a balance, and sometimes the victim's voice gets really lost in the big picture of justice in our system.
— Interview by Ed Treleven
Be the first to know
Get local news delivered to your inbox!