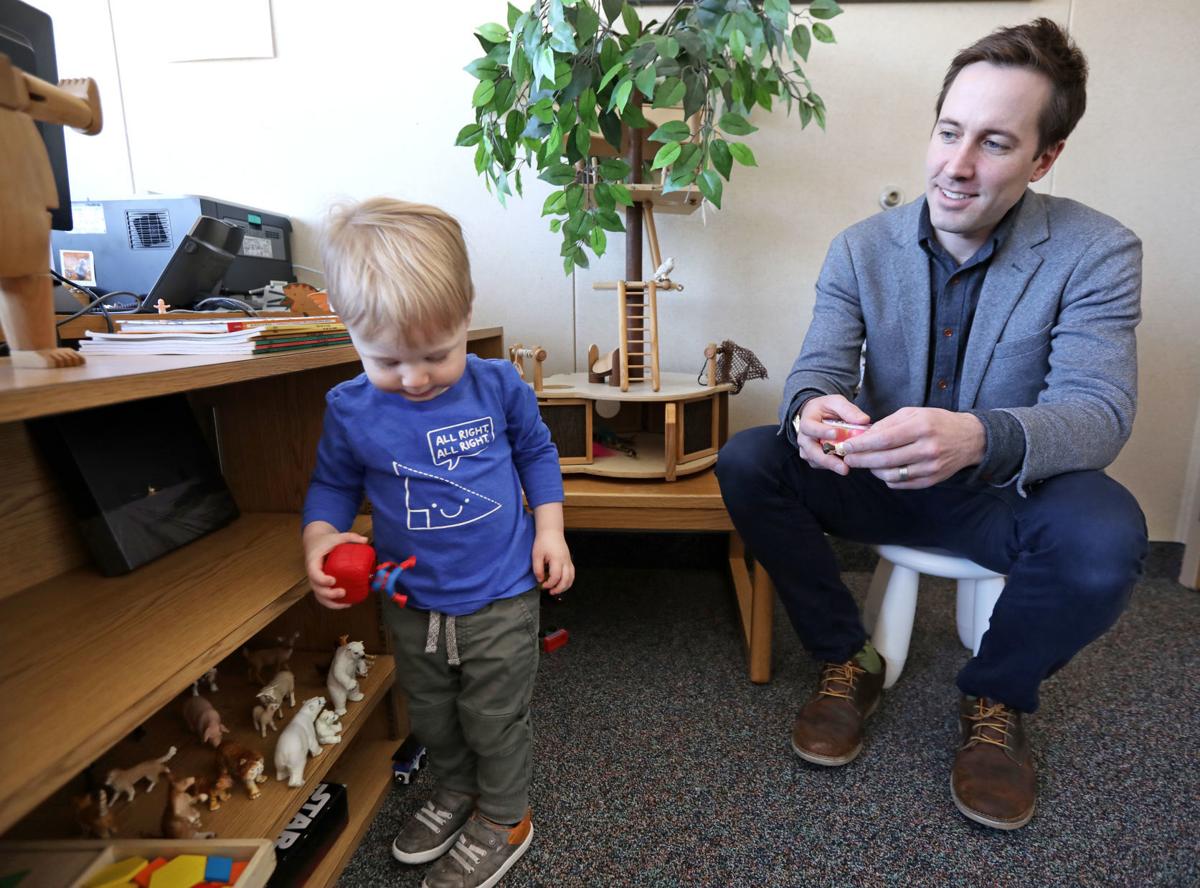 Dr. Sean Ackerman, a child psychiatrist at SSM Health in Madison since 2016, went to film school at New York University before going to medical school at the University of Washington.
A native of Wilmette, Illinois, Ackerman recently released "The Madness & the Mandolin," a film about Kelley Gibson, a young man from upstate New York who has manic episodes and autism. Ackerman was a resident and fellow at the University of Vermont when he met Gibson.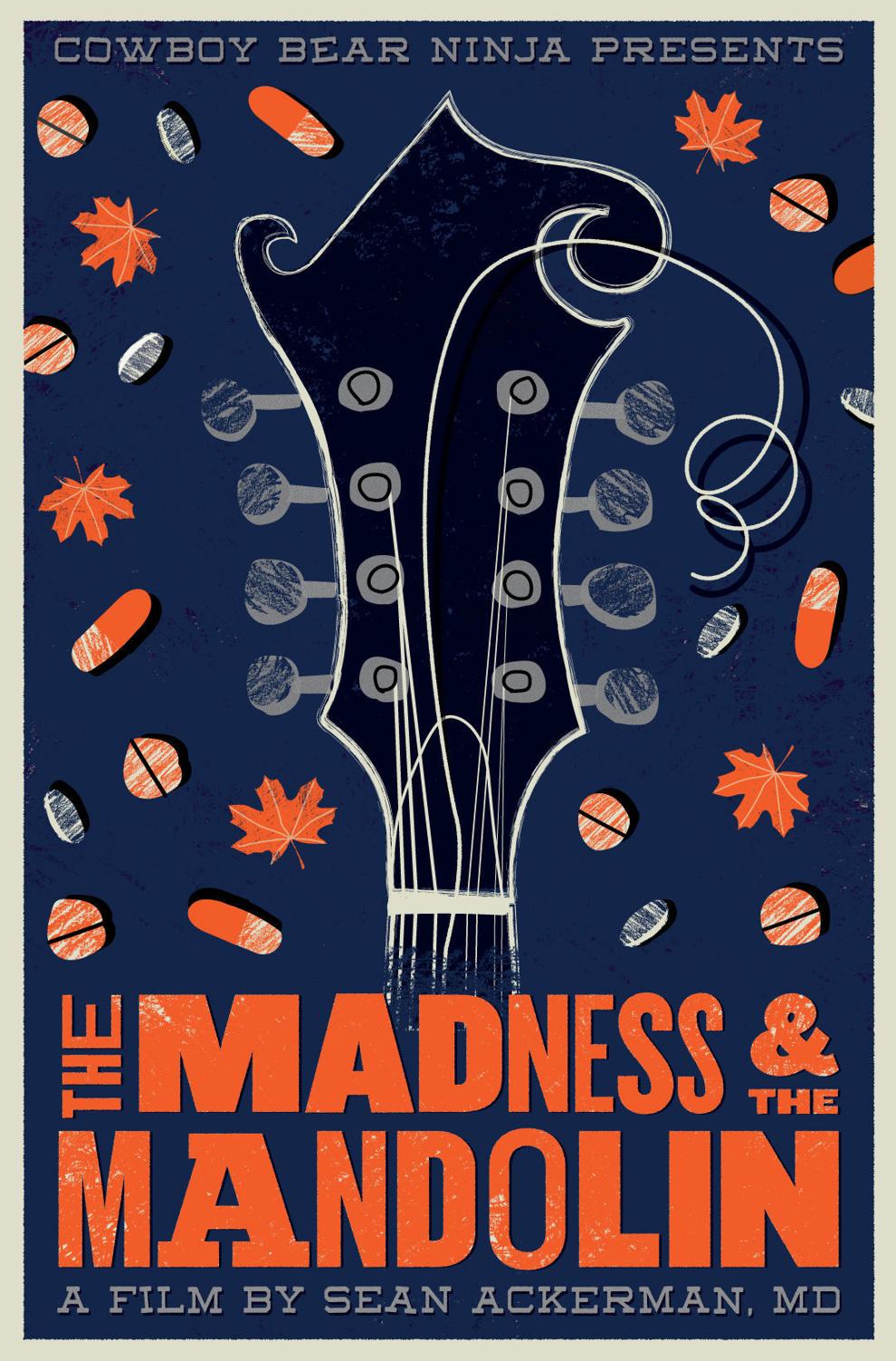 When Gibson was hospitalized and on medications, he became lethargic. Now he is being treated — mostly successfully — with exercise, meditation, reading and playing bluegrass music. His father is Eric Gibson of the Gibson Brothers, a bluegrass duo that played at Stoughton Opera House March 9.
Ackerman, 41, lives in Madison with his wife, Dr. Elizabeth Zeeck, a dermatologist at SSM Health, and their children, Amelia, 4, and Otis, 1.
Why did you go to film school and why did you switch to medicine?
Sometimes I feel like my life was saved by art. Film helped me through some difficult times. In my senior year of high school, I was very depressed. I watched almost a movie a night. I fell in love with David Lynch's work; it's like stepping into a completely different world. I loved "Eraserhead." I really like Terrence Malick films, like "Days of Heaven," "Badlands" and "Tree of Life."
When I was working on other (film) projects to support my own indie projects, there wasn't a lot of meaning behind them. At the same time, I was missing science. I found myself buying physics and anatomy books. I took a job as a one-to-one aide with a child with autism. I saw the world through a different perspective. I wanted to see how I could work with those kids more. Once I took some pre-med classes, I was pretty hooked.
What is the main message of your film?
There are a number of non-medication-based wellness interventions that are both evidence-based and underused, and we need to use them more in mental health care. If you compare Prozac and intense exercise for depression in teenagers, they're about the same. If you compare daily mindfulness and medications for anxiety, they're about the same.
It's so easy to take a pill. It is not easy to make it to the gym four to five days a week. It is not easy to meditate every day. It is not easy to learn to play a musical instrument. We've got to find a way to remove those barriers and really motivate patients toward these things.
How do you apply these ideas in your practice?
We're going to start having wellness psychotherapists (at SSM Health). They can reimburse under psychotherapy for trying to motivate people toward wellness. If my patients want to try meditation instead of Zoloft, that's fine with me. I just ask that they try something. If it doesn't work, we try something else.
What other wellness tools are you talking about?
Meditation and exercise are the big ones. But playing certain musical instruments can change areas of the brain that regulate attention. There are dietary interventions. Reading is helpful for mental health. Things as simple as families eating dinner together can promote wellness. One of the biggest things is just giving kids a strength. For Kelley, I don't think bluegrass (music) is evidence-based for the treatment of manic episodes and autism. But it gave him a place to feel he's important.
How much is bluegrass, exercise and meditation helping Kelley compared to medications?
Medications stopped his worst symptoms, but at a cost (in side effects from the drugs) that was not bearable. With his wellness regimen, he has done better. He's not perfect. It's still a journey. Recently, he hasn't been taking medication, but he tends to occasionally have flare-ups and uses medication to dampen the fire.
Do you play or enjoy bluegrass?
I enjoy bluegrass, but I'm a terrible musician. I was really impressed with the bluegrass community. Of the money we raised to make this documentary, the vast majority came from small donations by people who like bluegrass. I have the worst singing voice ever. I have no sense of notes or tone. If you think it would be funny for me to sing the karaoke song, it's not. It's actually painful.
Are you working on any other films, or do you plan to?
I'm vaguely considering working on a movie about legislation for gun violence. There's a fiction film in my mind, sort of like "Stand by Me," but for girls. It's about a family that adopts a lot of children, and one of the children has autism and gets lost in the woods. Some of the sisters go looking for her. There's not much out there in young adult adventure for girls.