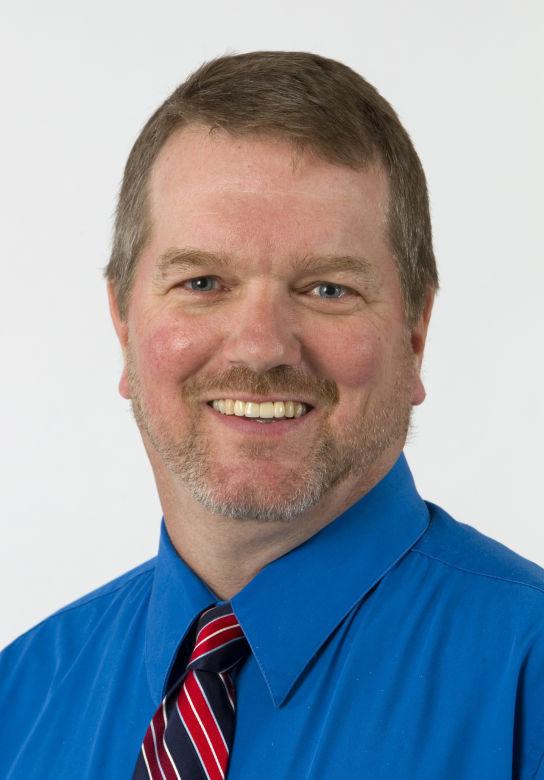 Congratulations, Madison. And plenty of friends outside Madison, too. You did it again this year, stepping up in a big way to help little kids learn to read.This year's Read Up Madison Fund campaign, our third in a planned three-year cycle of fundraising to create growth and sustainability in a summer school reading program in the Madison School District, was another heartwarming success.
Thanks to hundreds of individual supporters and a wonderful group of corporate sponsors, this year's Read Up campaign topped $81,000.
That makes it three years in a row that the campaign — launched by the Wisconsin State Journal and WISC-TV in the spring of 2016 — has rang the bell in support of the wee ones.
To repeat what I wrote about this same time last year: Is there anything better than being a part of changing the direction of a child's life? That's heady stuff, my friends. To be a small piece of the ever-evolving puzzle that helps a child gain basic skills he or she needs to find success in life, well, it just doesn't get much better than that.
The Read Up program — a collaborative effort of the Madison School District, United Way of Dane County, Madison Public Library, Madison Reading Project and the Madison School & Community Recreation program — was on the brink of going away three years ago.
The fledgling program was two years old then and was showing signs of making a difference in combating the academic "summer slide" that many kids experience when they're out of school. And Read Up was especially helpful for those kids who need it most — the ones in at-risk situations due to economic or other challenges at home.
We know the program works. The school district gathers pre- and post-program test results from the Read Up participants, and the data show that kids in the program retain their academic levels at a better rate than kids without the program.
Read Up provides expert help from trained professionals — many of them classroom teachers — for the summer school kids, along with tips and advice for parents and guardians, too, to help establish good reading habits at home.
Along with that, each child in the Read Up program gets five free books to take home and start their own library. Many times, those free books from Read Up are the only ones that a kid owns.
Three years ago, Read Up was in jeopardy due to a lack of funding. Enter the Read Up Madison Fund, a springtime community campaign that appeals to our better nature.
When those who can give a few bucks to a good cause step up and do so, that's meaningful. And when you combine that baseline giving with a smaller group of those who can give a lot, well, that's when the magic happens.
Briony MacPhee Lyon was working for the United Way when we launched the first Read Up campaign in 2016. Today, she's in charge of the summer school program for the school district. So, she's seen the program up close, from the start.
"Having been involved with this initiative from the beginning, I am humbled by this community's generosity," MacPhee Lyon said. "Knowing that we now have at least two, and maybe three more years of funding, is incredible."
Thanks to support from the Read Up Madison Fund, the school district is taking the program "to scale" this summer, a goal we thought was out of reach three years ago.
When the program first started, there were several hundred kids involved. This year, MacPhee Lyon reports that 3,200 kids in grades K-4 will participate, with an additional 400-plus fifth-graders involved in author visits over the summer, with each fifth-grader getting a free copy of the author's book.
That means more than 3,600 kids will be served via Read Up this year, compared to 1,119 in 2017. Last year, the program was offered at six summer school sites. This summer, Read Up will be in all 14 elementary school sites.
Nice going, to all of our Read Up supporters. Your contributions, small and large from near and far, made that happen.
John Smalley is editor of the Wisconsin State Journal. He can be reached at jsmalley@madison.com or (608) 252-6104.
Be the first to know
Get local news delivered to your inbox!