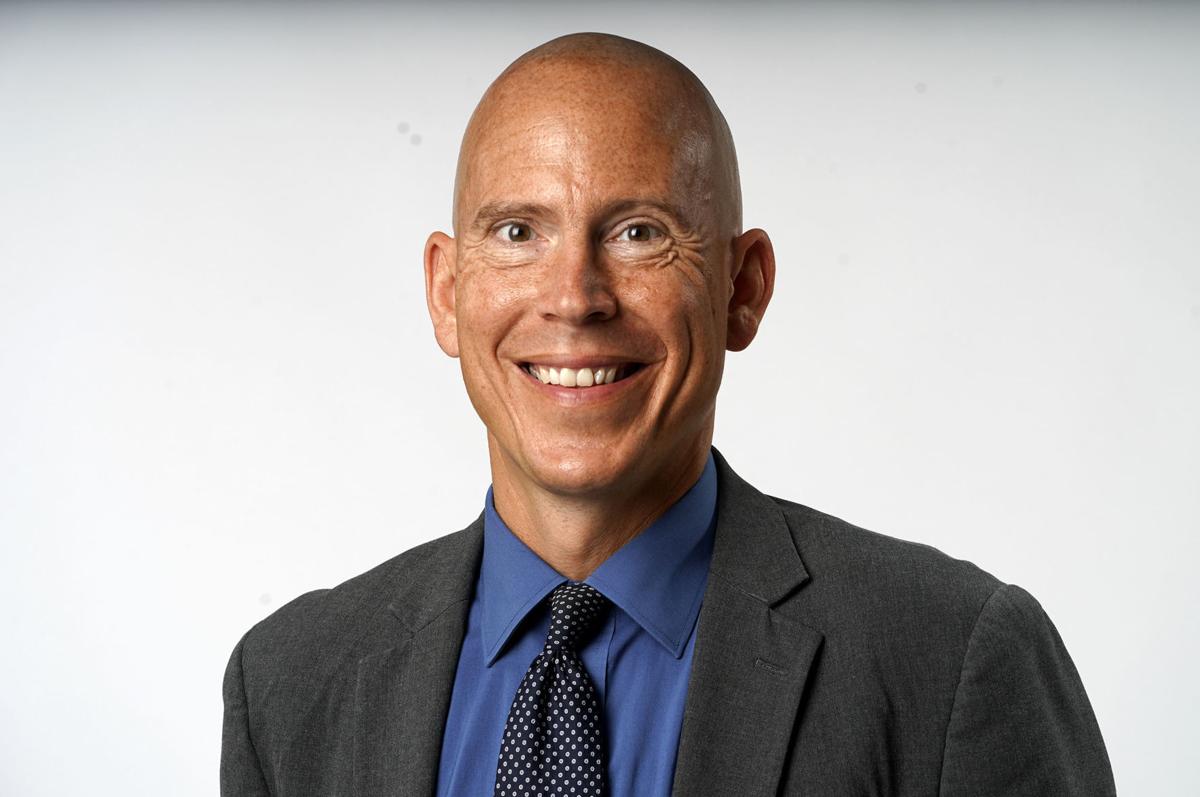 A veteran journalist with a passion for serving his home state became the new executive editor of the Wisconsin State Journal on Thursday.
Jason Adrians, who already serves as the national editor for the State Journal's parent company, Lee Enterprises, succeeds former Executive Editor John Smalley, who recently retired.
Lee Enterprises Midwest Regional Editor Marc Chase named Adrians to the State Journal's top news post, praising Adrians' "unbridled passion, energy and pure urgency" for serving Wisconsin readers.
"Jason eats, sleeps and breathes the city of Madison and the greater state of Wisconsin in equal and copious doses," Chase said over a staff Zoom call announcing Adrians as the new editor. "There are new and incredibly exciting frontiers along the pathways of our industry's future. In Jason, Lee's Midwest Region will have a strong partner in leading the charge to success down these pathways."
Chase highlighted Adrians' current position as Lee Enterprises national editor, and previous experience as executive editor at The Post-Crescent in Appleton and as publisher and editor at Lee's newspaper in Casper, Wyoming, as professional layers that position Adrians for success in his new role.
"We're all living together in an extraordinary world," Adrians said. "It's an election year, we're in the middle of a global pandemic and people in Madison, throughout Wisconsin and around the United States are wondering who they can trust to bring them accurate, up-to-the-minute information. For close to two centuries, our news organization has relentlessly pursued the truth on behalf of the people of Dane County and the rest of the state. It's a great responsibility, and I'm humbled by the opportunity to serve Wisconsin and our company in this way."
Publisher Chris White said he was "very pleased to welcome Jason to this role."
"He has inherited a great team and I know that he will continue to build on the great traditions of the Wisconsin State Journal while continuing to grow and expand our audience and readership, especially as we expand our breaking news abilities and expand our video and other distribution channels," White said.
White, who currently oversees a group of Lee newspapers in Illinois, Indiana, New York and Wisconsin, takes over for Tom Wiley, who was named publisher of The Buffalo (N.Y.) News.
Adrians, 44, was part of the State Journal's staff from 2004 to 2013. During that time, he rose from news copy editor to assistant sports editor and finally night editor, managing news, sports and all production-related items for the news organization at night and on the weekends.
He left Madison in 2013 for the top editor position in Wyoming but returned in early 2017 to lead Lee's then-fledgling National Desk, which now manages news, sports, lifestyles and specialty content for news organizations across 77 U.S. markets. Adrians will continue as Lee national editor in tandem with the executive editor role at the State Journal. He lives in Cottage Grove with his wife of nearly 20 years, Katie, and his three sons, Maxwell, 16; Michael, 13; and Charlie, 8, who all attend schools in the Monona Grove School District.
Adrians is a 1995 graduate of Oshkosh North High School and a 1999 graduate of UW-Eau Claire. He also has worked at news organizations in Eau Claire; Wausau; La Crosse; Fargo, North Dakota; and Key West, Florida. His parents, Ron and Alison, live in Oshkosh. Adrians' two younger brothers, Joshua and Noah, live with their families in Oshkosh and Combined Locks, respectively.
"My heart has been in Wisconsin since the day I was born, and Katie and I have considered Madison our true home since the day we arrived in summer of 2004," Adrians said. "Our three boys were born right here at Meriter Hospital, we consider Camp Randall, the Kohl Center and the Henry Vilas Zoo our second homes like so many of our neighbors, and it's never lost on us how special this community can be."
A long shared history: Madison and the Wisconsin State Journal
A long, shared history: The Wisconsin State Journal's 175th anniversary series