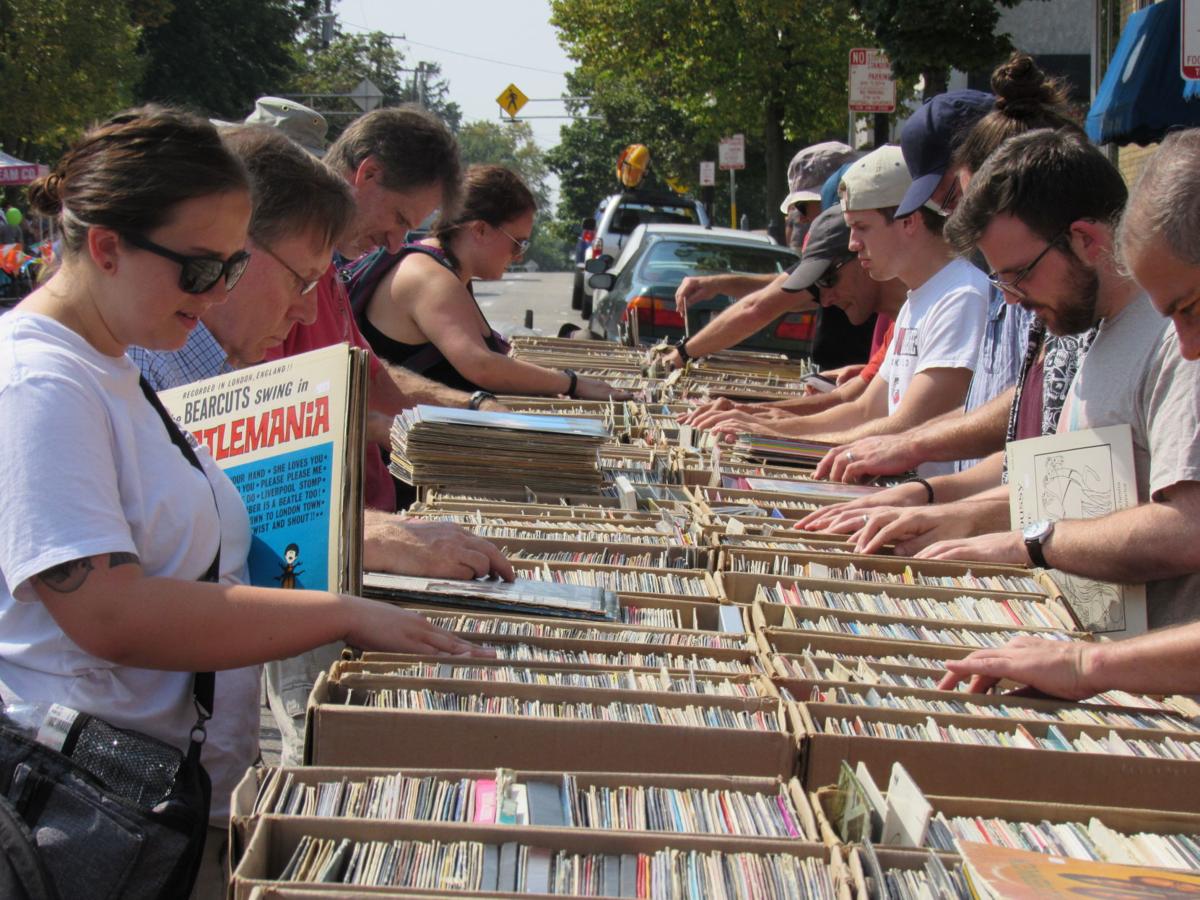 They are two of Madison's most quintessential walkable neighborhoods.
Monroe Street is homey, trendy, accessible and tight-knit.
The corridor features UW-Madison, Edgewood College, Wingra Park, dozens of locally owned restaurants and specialty shops — and a major road construction project in 2018 looming.
Williamson Street is a little more rugged but can be described as diverse, accepting, busy and growing.
You'll have a good shot at spotting a bonafide hippie here but this is where Willy Street Co-op started in 1974, protesters marched in 2015 in support of Tony Robinson, where a corner park created from private property is a vegetated oasis and where rapid development along the East Washington Avenue corridor a few blocks away is beginning to be felt.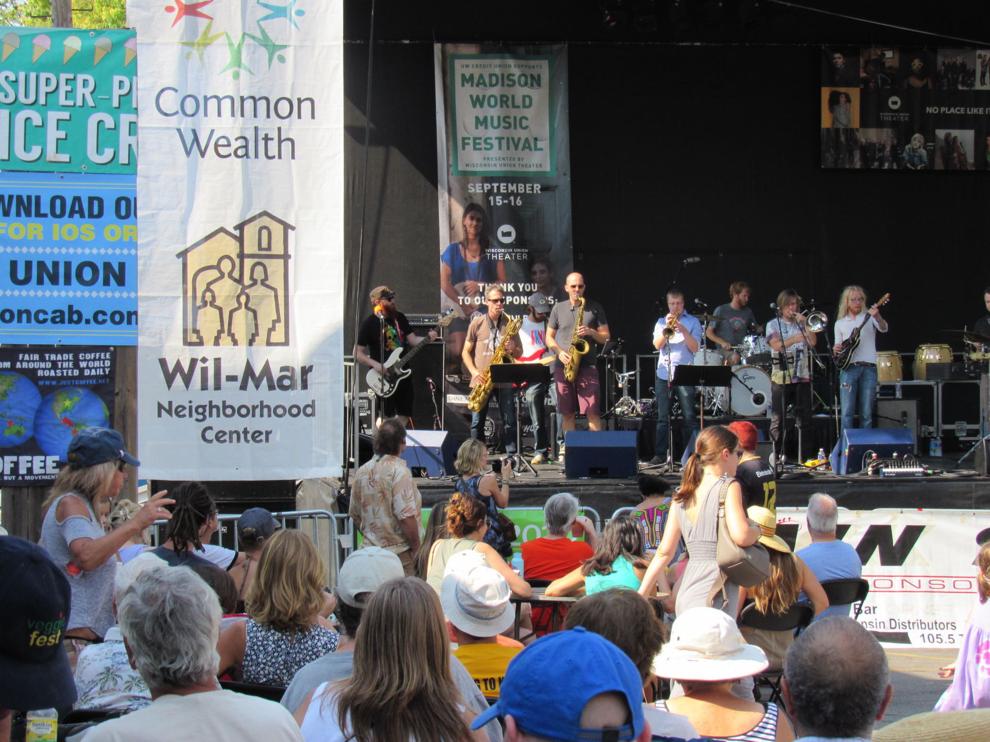 On a glorious, sun-baked Saturday, both Monroe and Willy streets were hailed for 40 years of organized celebrations designed to promote, honor and bond their communities.
The Monroe Street Merchants Association held its Monroe Street Festival, a one-day Maxwell Street Days-like event, although the street remained open while customers crowded shops and sidewalks searching for deals, listening to music and grabbing a bite to eat.
"When we went into business 42 years ago, we found out that some of the businesses didn't even know each other," said Carol "Orange" Schroeder, who owns Orange Tree Imports with her husband, Dean. "The festival was a way to get people to market as a single entity."
'Quite an explosion'
In the 1970s the neighborhood featured several grocery stores, pharmacies and other businesses that primarily served the neighborhood. Today, there are more than 20 restaurants and coffee shops between Camp Randall and Glenway Street to the west but in 1975 there were only a few, Schroeder said.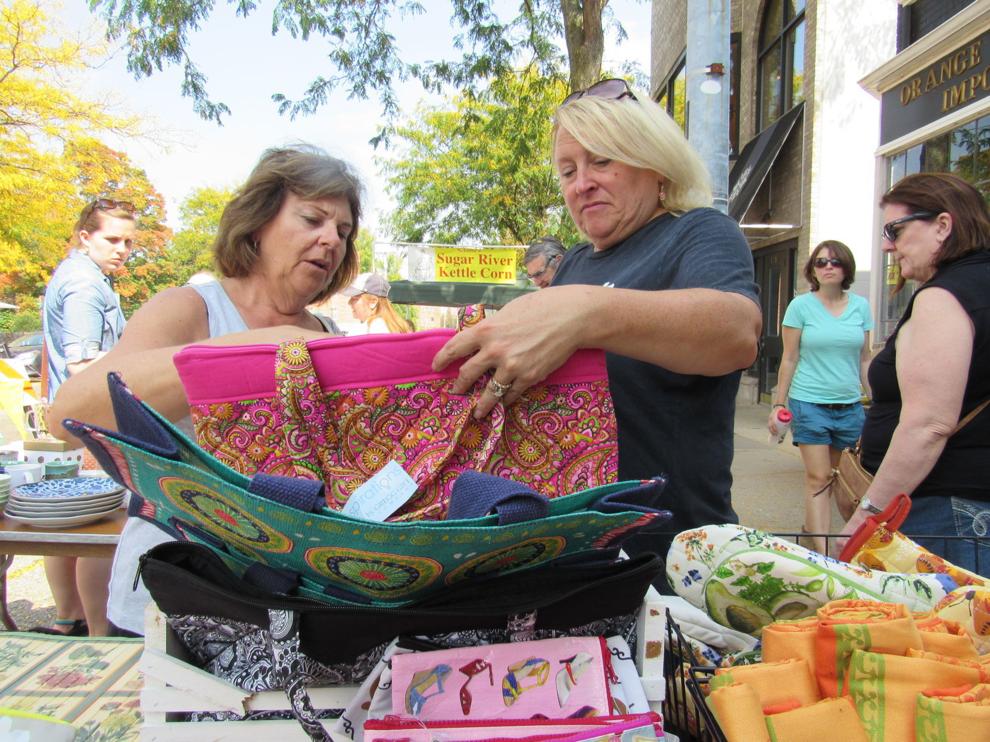 "It's been quite an explosion," Schroeder said. "But we're really working hard to keep the (retail) shops open, also."
Parking meters along Monroe Street were bagged Saturday with merchants setting up tables filled with merchandise in parking spots. Some customers looked through racks of dresses at Art Gecko while at Neuhauser Pharmacy, Christmas cards and decorations were mingled with school supplies. In front of Mystery to Me, an independent book store at 1863 Monroe St., Jayne Rowsam, an employee, served as a barker of literature.
"Fresh books," she yelled. "All books just $1. You can't go wrong. Don't make me carry these books back in tonight."
Kerry Mess, an English teacher at Rufus King High School in Milwaukee, obliged.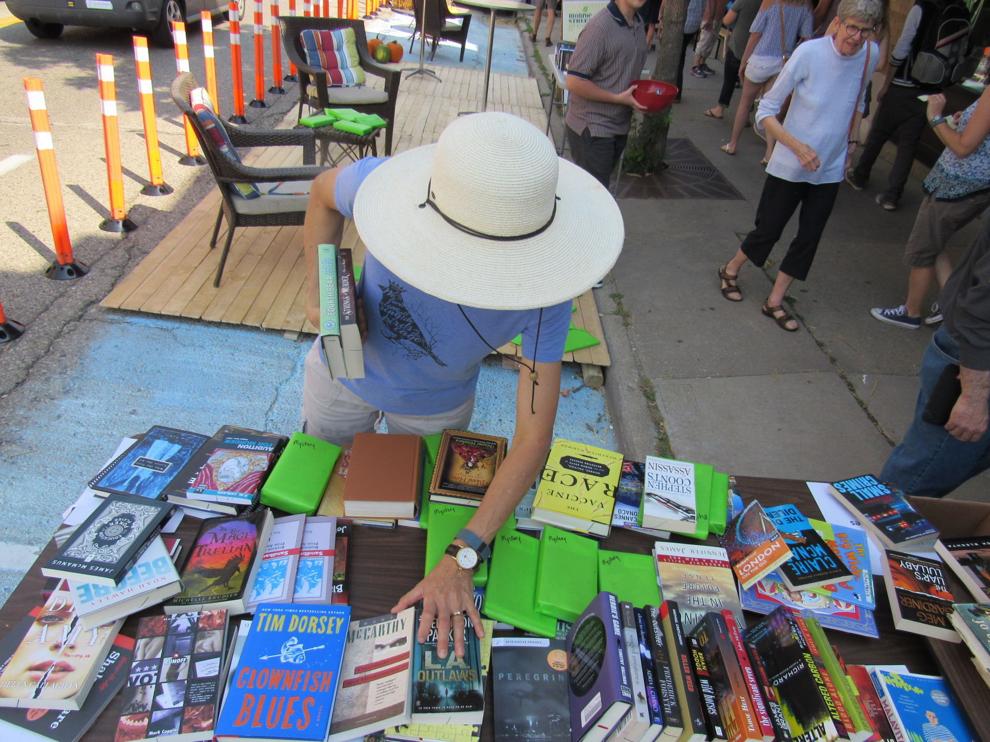 "This is one of my favorite stores," said Mess, who was on her way with her husband to American Players Theatre in Spring Green. "For $1 I can do that for my classroom."
One of the busiest spots on the street was at Strictly Discs, 1900 Monroe St., where tables of vinyl records, bins of cassette tapes and compact discs and boxes of 45s were up for grabs outside. At one end of a series of 8-foot tables, Richard Kautzer of Madison found vinyl albums from country artist Gail Davies and early 1960s heartthrob Bobby Vee. At the other end of the tables were sisters Brandi Hermanson, 26, and Emmylou Hermanson, 23, both of Mount Horeb. Their vinyl finds included REO Speedwagon, The Temptations, Peter Frampton and The Beatles.
"I'm just a collector so I'm looking for a good sale," Emmylou Hermanson said. "They have a lot of good stuff here."
Over at Pizza Brutta, 1805 Monroe St., owners Derek Lee and his wife, Darcy Lee, were making pizzas outside to slide into their portable wood-fired pizza oven that was parked out front of the restaurant they opened 10 years ago. At nearly 800 degrees, the pizzas cooked in about 90 seconds.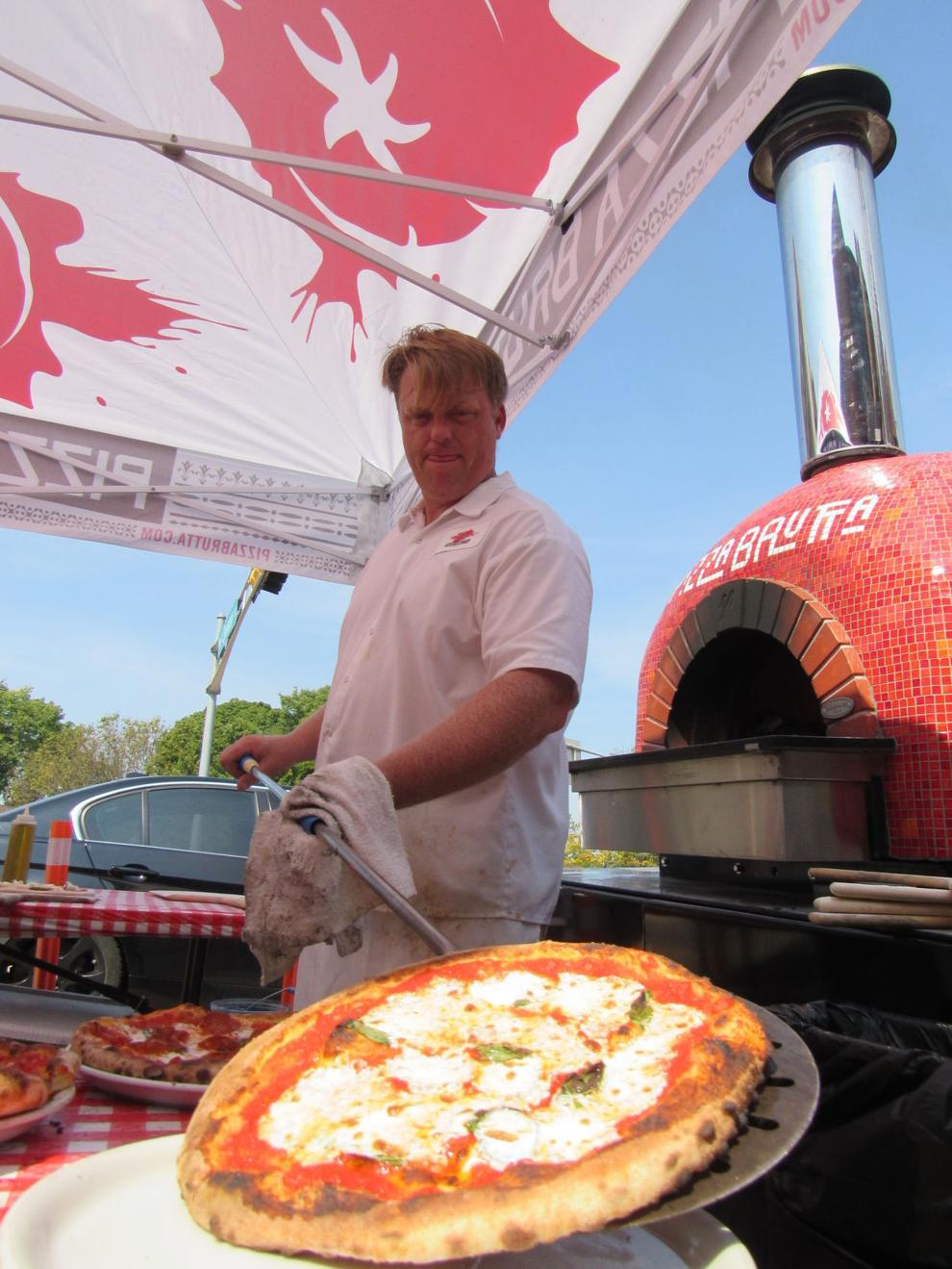 "I think Monroe Street is doing OK," Derek Lee said. "Retail is finding its way in this era of Amazon and, so, we're hoping as this area becomes more dense, I think more and more retailers will move in because it's such a great mix of neighborhood and commercial."
Festival feel
Over at the Willy Street Fair, the two-day event that concludes Sunday took on more of a festival feel as several blocks of the iconic street were closed to vehicular traffic and lined with food booths, artisans and retailers. The parking lot of Plan B nightclub hosted the main music stage as Immigrie, a funk band from Madison with a strong horn and woodwind section, pumped up a growing crowd.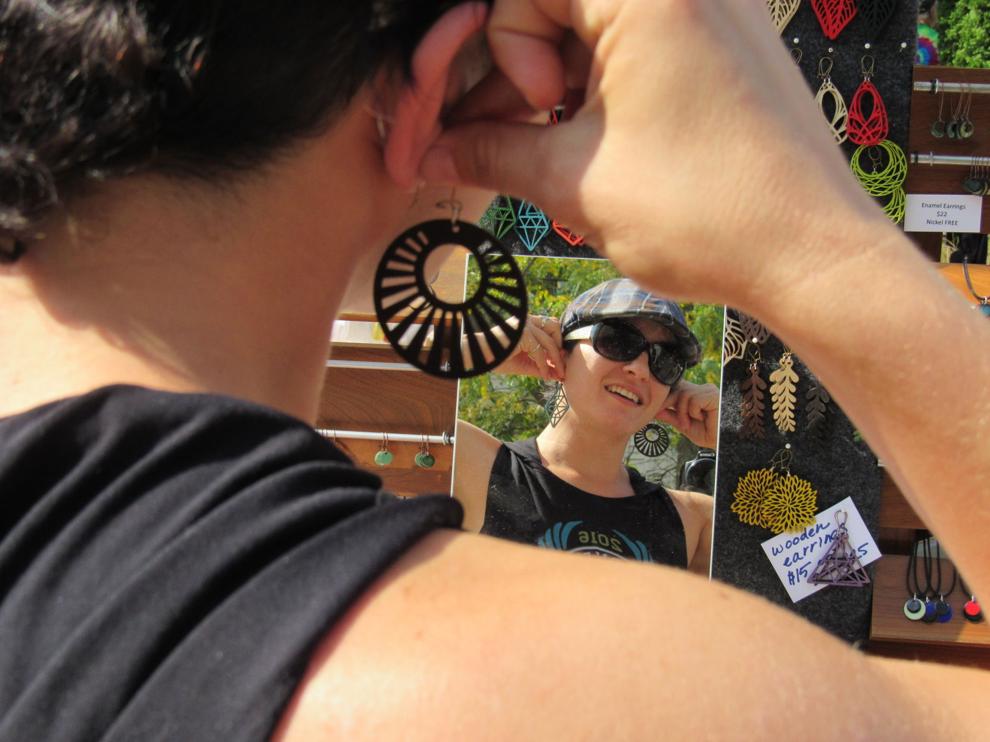 In front of the Madison Sourdough Co., Kaia Fowler sang and played her acoustic guitar on a small folk stage while just down the street, children climbed a rock wall, flower bulbs were being sold as a fundraiser for Willy Street Park and the People's Bakery offered up grilled chicken and lamb kabobs.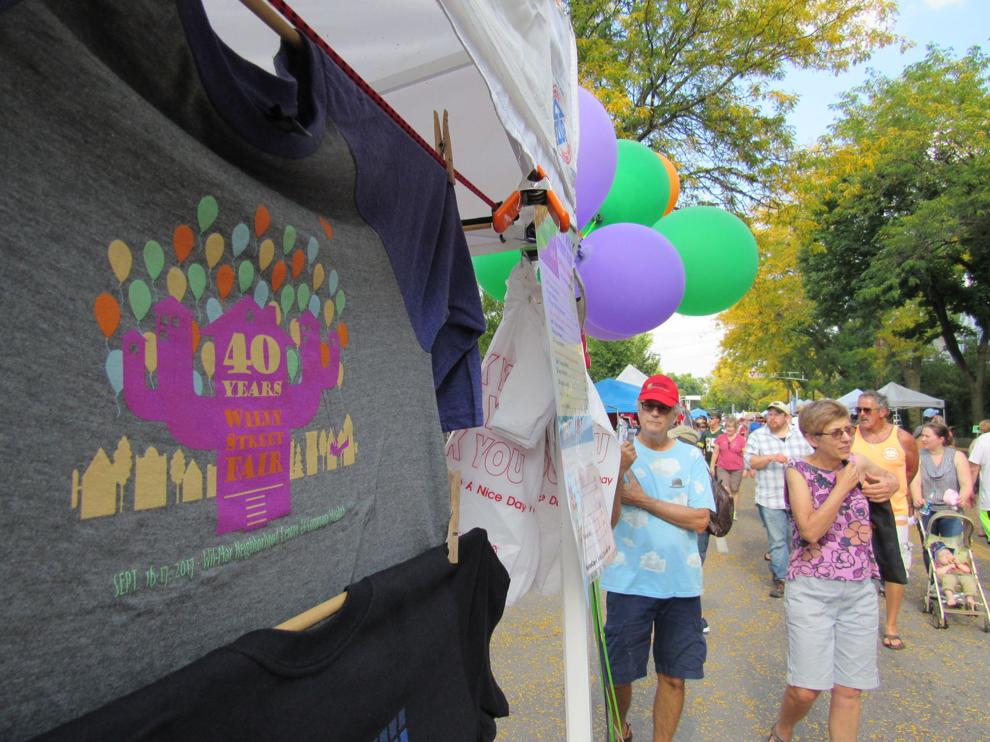 For Terry King, the fair was a chance to show off his glass blowing skills in an outdoor studio set up in front of his 450 square-foot Fat Pink Glass studio at 951 Williamson. He earned a round of applause from more than a dozen spectators as he finished a piece that included a spider dangling from a glass thread.
"I feel that every year the neighborhood changes a bit due to the rentals and students but it's a place for all people and a place I kind of felt comfortable in," said King, who has had his shop for nine years. "It's an ever-evolving community and it has an authentic feel."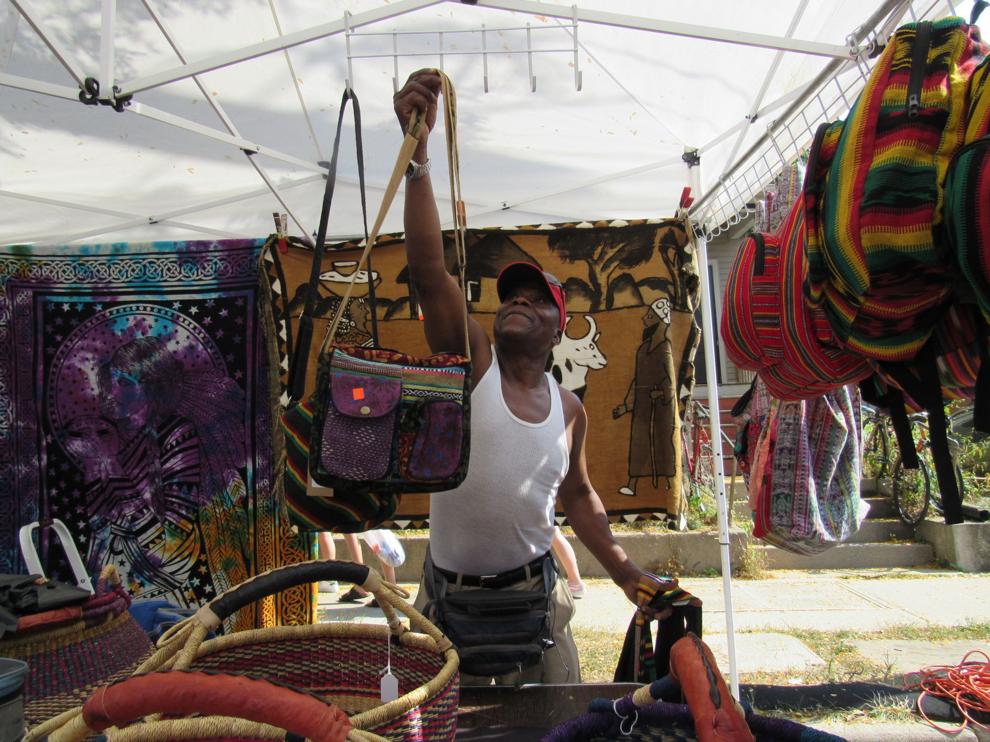 But Willy Street was a dicey place in the 1970s as industries in and around the working-class neighborhood either moved away or closed. Some buildings were in horrid shape, infested with vermin and being used as flop houses for drug dealers.
Those conditions led to the formation of Common Wealth Development, a non-profit that focused its efforts on business development, community development and housing improvements. The Willy Street Fair was designed by Common Wealth to bring the community together and has grown into a major neighborhood event and fundraiser.
Justice Castañeda lived on Willy Street as a teenager and graduated from East High School. He's now the executive director of Common Wealth.
"It's really nice for all of us to come together once a year," said Castañeda. "Willy Street Fair is very sacred to our organization. Place making is essential."