As popular hit songs boomed in the background, hundreds of school-age children received free haircuts from about 30 barbers Sunday afternoon at the Alliant Energy Center.
Now in its 13th year, the "Back 2 School Free Haircut Event" is a way for local barbershops to give back to the community by helping families and raising scholarship money for two young barbers who will be attending Madison Area Technical College.
"This is my favorite customer right here," said organizer Jeff Patterson as he cut the hair of 12-year-old Anthony Miller.
Patterson talked with Miller as he trimmed away, making Miller smile and laugh. Patterson, who has been cutting the hair of Miller and his dad for around three years, said Miller is a talented artist who does portraiture.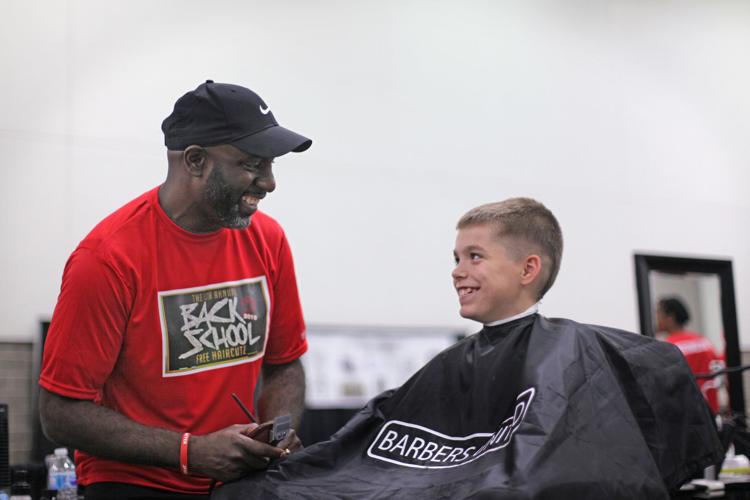 Patterson said the event is about helping children gain confidence before starting school.
"It's important because we're allowing the kids to feel good," he said. "And then it feels good for us to be able to give back."
Erin Hall, owner of Resilient Hair Designs, was on his eighth haircut of the day around four hours into the event. Hall, who has been participating for the past nine years, said a mom had just come up to him to thank him for his work. He called the event "powerful."
"I'm just grateful to be a part of it," Hall said.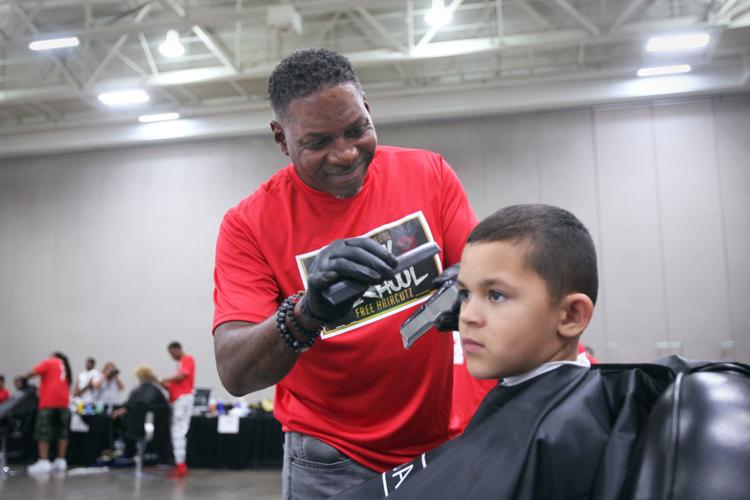 Patterson started the free haircut day 13 years ago in his shop, JP Hair Design. The event has been growing ever since, moving to the Alliant Energy Center in its 11th year because there wasn't enough room in the shop.
Last year, more than 500 children got their hair cut. This year, Patterson said the barbers were on track for many more, with around 100 to 150 children getting their hair snipped and buzzed every hour during the seven-hour event.
"We'll definitely beat it today," Patterson said. "No question."
Seven barbershops participated this year, and 16 organizations, including Madison Gas & Electric and the Madison School District, sponsored the event.
Scholarships ahead
You have free articles remaining.
Register for more free articles
Stay logged in to skip the surveys
In addition to the free cuts, this year's event raised money for two $2,500 scholarships for MATC through donations and money from sponsors.
Isaiah Valdes and Ryan Connor, who were both cutting hair Sunday, each received a scholarship to cover their tuition for a program in which they take barber classes at MATC while completing an apprenticeship at a local barbershop. Their equipment for cutting hair is also covered by the scholarship.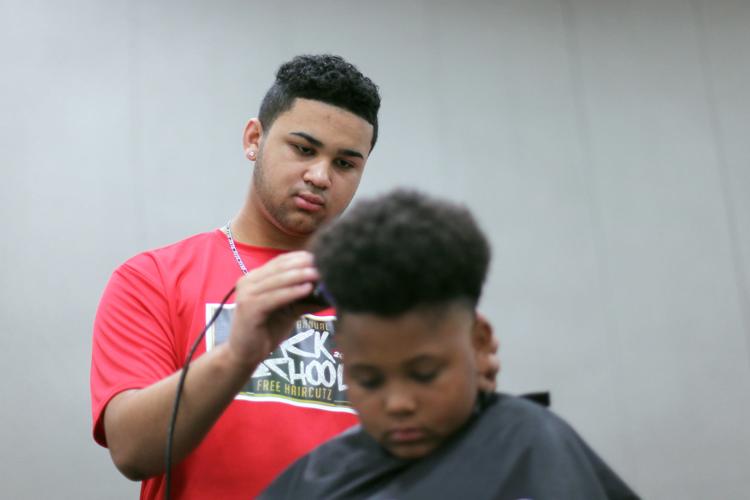 Valdes, 16, will be going to MATC as part of a program in which he finishes high school and does his first two years of college at the same time. When he graduates from high school, he'll have two more years of college to go.
In addition to the apprenticeship program, he plans to get a degree in science as a backup plan in the event something happens to his hands. His passions are making music and cutting hair. He tried to get a job cutting hair at a barbershop when he was just 14.
Valdes said he is excited to do his apprenticeship at JP Hair Design, which he considers the "best barbershop in town."
"I just feel blessed," Valdes said.
'Forever, always'
In Connor's apprenticeship, the 21-year-old will be working with Keith Dismuke, owner of The Edge of Freshness. Connor's barbering degree will take 1 1/2 to two years. He said cutting hair is fun and doesn't feel like work.
Asked how long he wants to cut hair for, Connor said, "Forever, always," adding that he hopes to open his own barbershop some day.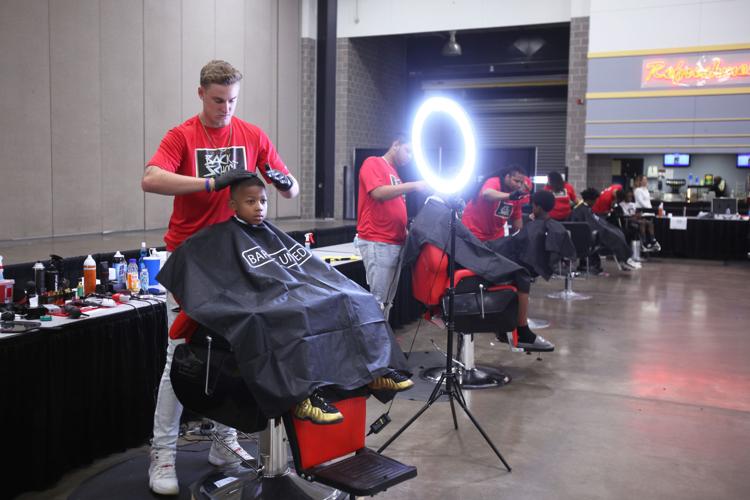 Valdes plans to cut hair "as long as God allows." He said said he loves getting to "change somebody's image," and talking with children when he cuts their hair.
"I always had faith that something like this would happen, but I just never knew that it would happen this fast," Valdes said. "I just feel really humbled that I get to be an inspiration to other kids.
"I want to keep being a good influence and good role model for up-and-coming barbers in my community."
Jeff Patterson started the free haircut day 13 years ago in his shop, JP Hair Design.