FORT ATKINSON — The main ingredient has been here for nearly 120 years.
The high-butterfat, protein-rich milk from one of the oldest continuously registered Guernsey herds in the world has for decades been bottled, turned into butter and processed into cheese at dairy plants around southern Wisconsin and northern Illinois.
But until recently, the products created from the milk of what is now 450 cows at Hoard's Dairyman Farm has never borne the Hoard's name, although thousands of dairy farmers around the country are well acquainted with Hoard's national dairy magazine that shows up in their mailboxes 20 times a year.
Hoard's, with 1,000 acres of land, a farm dedicated to research, and publisher of the Daily Jefferson County Union newspaper here, is getting into the artisan cheese game that has exploded over the last 15 years.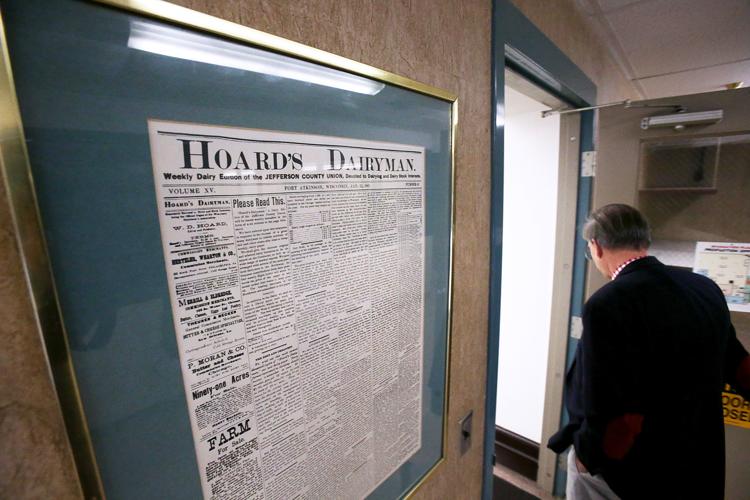 The company — which has published the local newspaper since 1870, the magazine since 1885 and has had its own farm since 1899 — has launched Hoard's Dairyman Farm Creamery. The first product for the company, which does not have its own production facility, is a Port Salut-style cheese that has the appearance of Muenster but is more creamy and bold. This spring, Hoard's plans to produce a Camembert-style cheese that is similar to Brie. Ultimately the creamery will progress into more firm cheeses.
"We're tip-toeing in," said Brian Knox, publisher of Hoard's. "What we're trying to do is to have people taste our milk."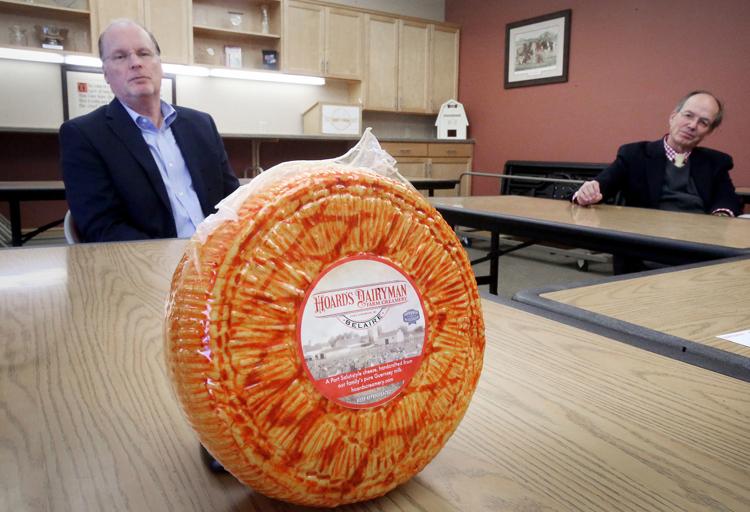 The vast majority of cheese in the U.S. made from cow's milk comes from Holsteins, which typically can make eight pounds of cheese from 100 pounds of milk that contains about 3.5 percent butterfat. The milk from Guernsey cows at Hoard's, however, makes 14 pounds of cheese from 100 pounds of milk because it contains about five percent butterfat.
The result, in the case of the Port Salut named Belaire, is a cheese with a creamy texture and a coloring that doesn't need additives. The cheese, coveted for its melting ability, is named after the naval captain who was the first to bring Guernsey cows to the U.S. and is being made by rock star master cheesemaker Bruce Workman at his Edleweiss Creamery in Monticello.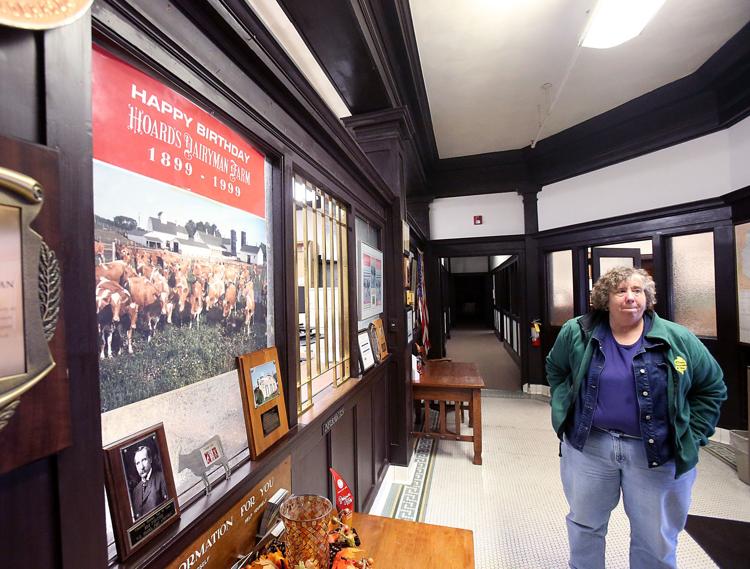 "The big thing is to just get people to try it," said Sandy Speich, manager of Hoard's Dairyman Farm Creamery. "The flavor is amazing with that Guernsey milk and is different than what is out on the market. It's a whole new marketing idea. The artisan cheese industry is growing all of the time."
Speich, who is an expert in cheese cultures and enzymes and a cheesemaker herself, is in the process of finding another cheese facility at which she can make the St. Saviour Camembert-style cheese that is named for a small parish on the Isle of Guernsey, one of the many islands in the English Channel near the French coast. However, her options are somewhat limited as only a select few cheese plant operators will allow into their facilities the type of molds needed for the cheese.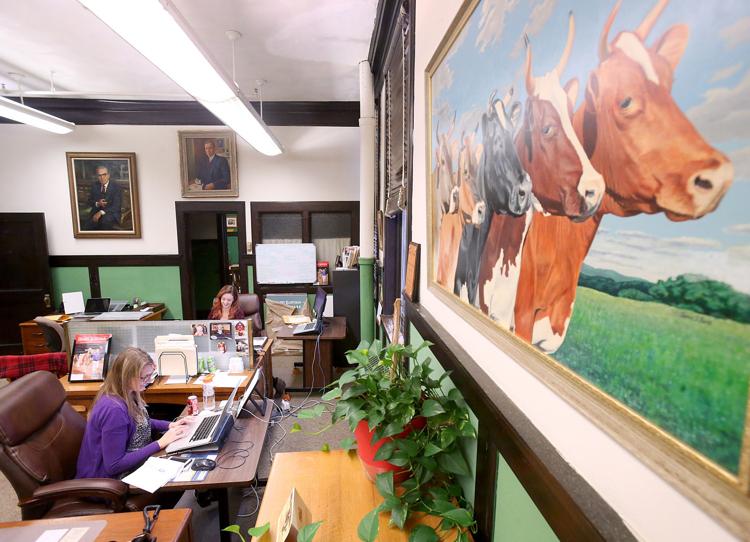 Wisconsin cheese production is legendary. If it were a country, the 3.37 billion pounds made in the state in 2017 would rank fourth globally behind the U.S., Germany and France. When the U.S. and World Championship Cheese Contests are held on alternating years in Green Bay and Madison respectively, Wisconsin cheesemakers dominate the competitions. At the world competition in March, for example, state cheesemakers grabbed first place in 46 of the 121 categories, had 46 second-place finishes and 37 third places. Those numbers included a sweep of the top three spots in 18 categories.
The cheese from Hoard's will add to the state's diverse mix that includes milk from sheep, goats and cows but very few varieties exclusively from Guernsey.
You have free articles remaining.
Register for more free articles
Stay logged in to skip the surveys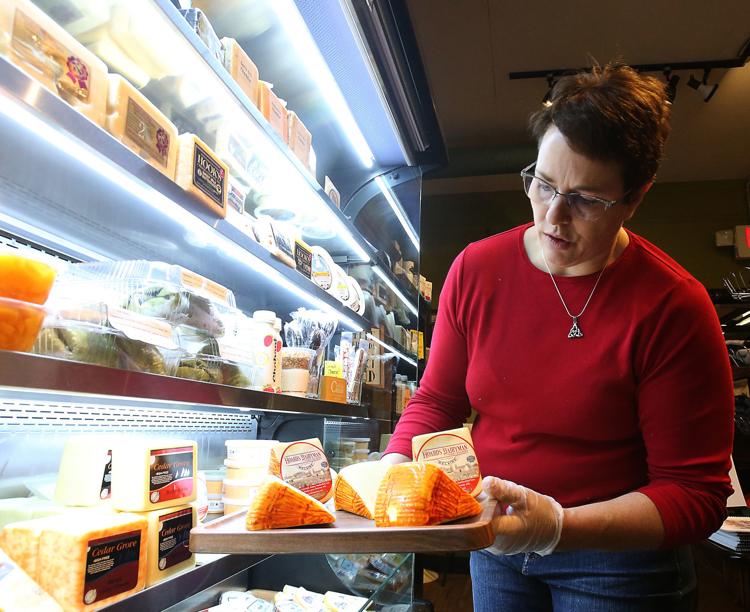 "The big challenge for them is that farm kids like me know what Hoard's Dairyman is. The average person has never heard of Hoard's Dairyman," said Jeanne Carpenter, a certified cheese professional, former cheese monger at Metcalfe's Market and now owner of Firefly Coffeehouse & Artisan Cheese in downtown Oregon. "Even though Hoard's is a big name in the dairy industry, in the consumer market they're going to be an underdog for a while."
Carpenter and her husband, Uriah, purchased the coffee shop about a year ago and this spring added a cheese cooler. Thanks to Carpenter's knowledge and taste, the cooler offers a blue ribbon lineup that includes cheese from Pleasant Ridge near Dodgeville, Carr Valley in LaValle, Roelli near Shullsburg, Hook's in Mineral Point and Marieke Gouda in Thorp. There's butter from Nordic Creamery in Westby and cheddar, some with tomato basil and others with black pepper, from Hill Valley Dairy in Lake Geneva.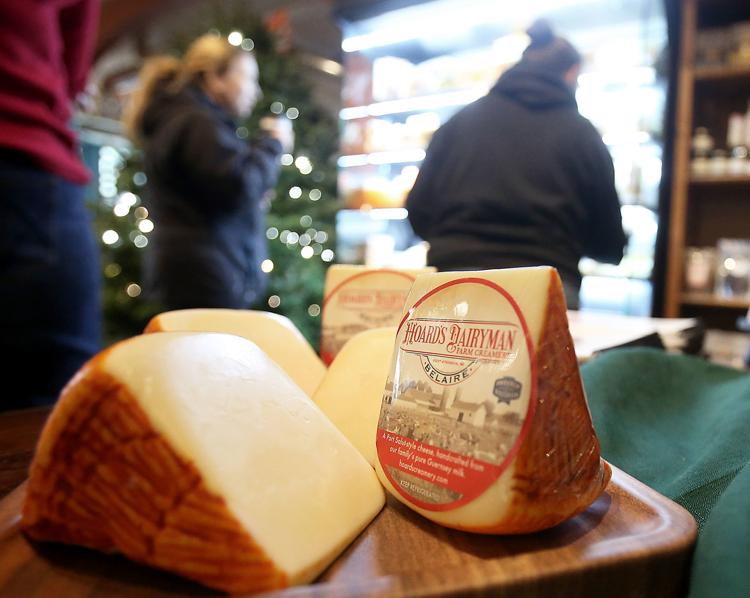 Wedges of Hoard's Belaire, which Carpenter is selling for just above her cost at $10.59 per pound (about half the price of other retailers), are stacked on a shelf between Buttermilk Blue Cheese from Roth and containers of spicy beer cheese spread from Carr Valley and just above rounds of Triple Cream Brie from Schroeder Kase in Rewey. The Belaire is also available in Madison at Metcalfe's Market at Hilldale Shopping Center; Underground Butcher, 811 Williamson St.; and at Merchant Madison, 121 S. Pinckney St. It also can be found at Jones Market in Fort Atkinson, Edelweiss Cheese Shop in New Glarus and three locations in the Milwaukee area, including Larry's Market in Brown Deer.
"I'm sure (Hoard's) want to make money and that's part of their goal but to me they're trying to do the right thing and celebrate Wisconsin dairy perhaps at a time when our dairy industry is at a little bit of decline so it's nice to see them champion Wisconsin milk and Wisconsin cheese," Carpenter said. "And, by the way, all the folks milking Guernsey, their genetics have come from Hoard's."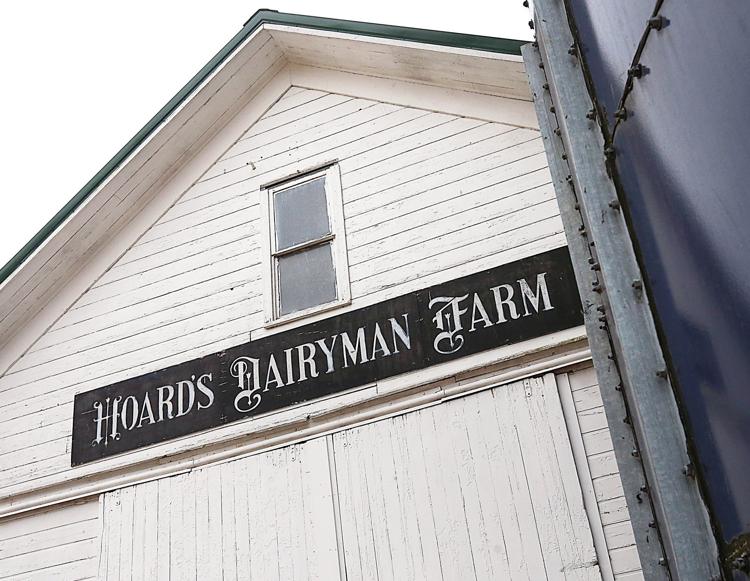 William Dempster Hoard grew up in upstate New York and moved to Wisconsin just before the Civil War, in which he served as a musician in the 4th Wisconsin Volunteer Regiment. After the war ended, he sold pumps, gave music lessons and wrote for several area papers and farm magazines, according to a biography from the Wisconsin Newspaper Association. After a failed attempt at hop farming, he moved his family to Lake Mills where he founded the Union, a four-page weekly newspaper. Hoard used the newspaper's columns to educate area farmers about converting their wheat and fruit farms to dairy operations.
He also railed about better farming practices and against those who stood in the way of dairying. His efforts led to the creation of Hoard's Dairyman and a few years later to the state's top political post when he was elected the state's 16th governor as the "cow candidate," a post he held from 1889 to 1891.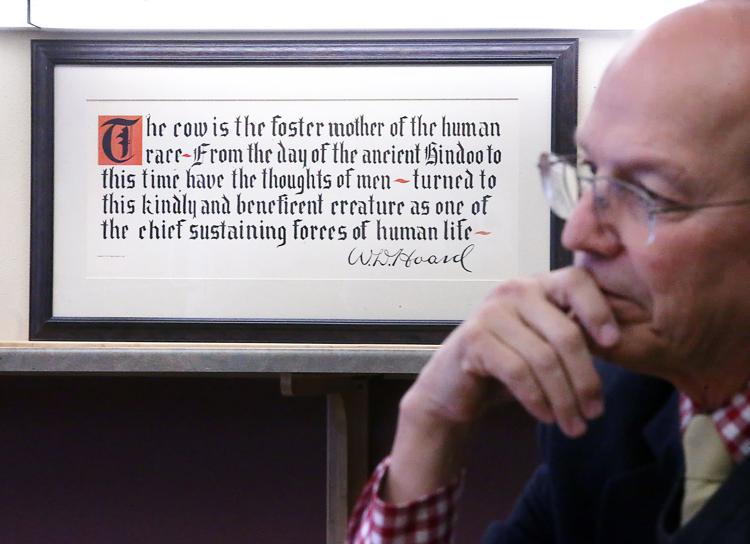 The offices of W.D. Hoard & Sons have been in Fort Atkinson since 1873 and since 1908, in a building at South Main and Milwaukee Avenue West. The structure, with elaborate woodwork and paintings of cows, houses the magazine, newspaper and Hay & Forage, a publication purchased by the company in 2015. The farm has been used over the years as a working laboratory for Hoard editors and journalists, and is where Hoard pioneered the use of alfalfa for dairy cows.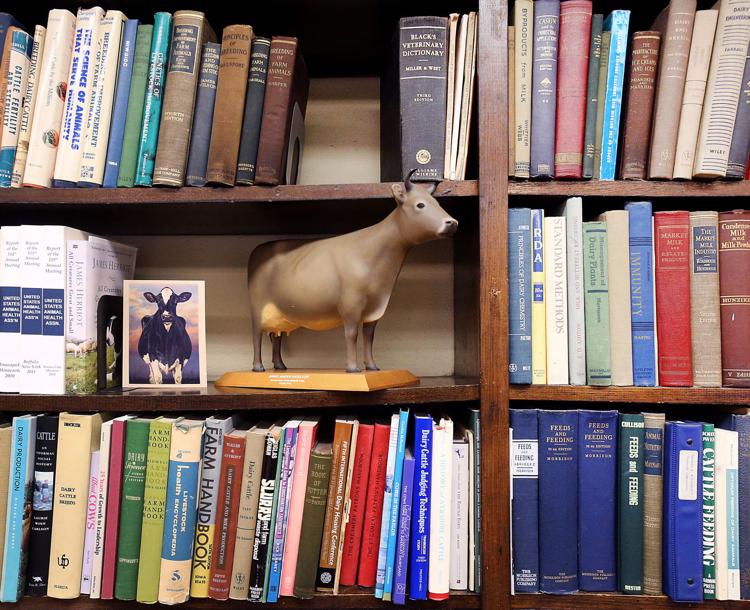 At its peak, Hoard's Dairyman was sent to 365,000 farms. Today, it has a circulation of 60,000 but hits 98 percent of the dairy farms in the country.
And now cheese made with milk from its historic herd is another step in the long journey of the company.
"Therein really is the uniqueness of this," said John Mansavage, Hoard's director of marketing. "We're creating varieties that are just not real common, that are really high quality with extraordinary milk and with a deep, deep history in Wisconsin."