OLD ASHIPPUN — This has not been an easy year for Barbara Lund and her two brothers, Jim and Tom Wittnebel.
Their mother, Lorraine Wittnebel, died in February at the age of 93. In August, they lost their sister, Joyce Kleist, to cancer. She was 69.
Now the home, in which Lund and her siblings grew up, is empty, save for the Oakland Cabinet Grand piano that didn't sell in July's estate sale.
This is where generations of Wittnebels have gathered for holiday meals, birthday, graduation and confirmation celebrations and hands of rummy. Once a year in the fall, the basement was turned into a family butcher shop with a cow, a couple of hogs and, in a good year, a few deer, processed into hamburger, steaks, chops and homemade sausage.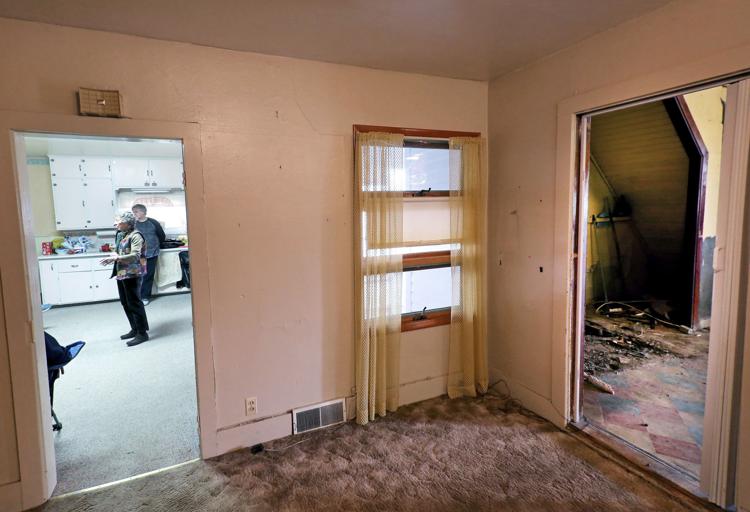 But the family's heritage is also tied to the two-story tavern — attached to the front of the house — started by their grandfather in 1906. Lund's parents operated the bar from the 1940s to 1987 but over the last 30 years the bar has been used only for the occasional family gathering. The front and back bar, a wooden walk-in beer cooler with a single tap handle and 10 bar stools look much like they did more than 100 years ago and last week were removed from the bar room, loaded onto a truck and donated to the Wisconsin Historical Society.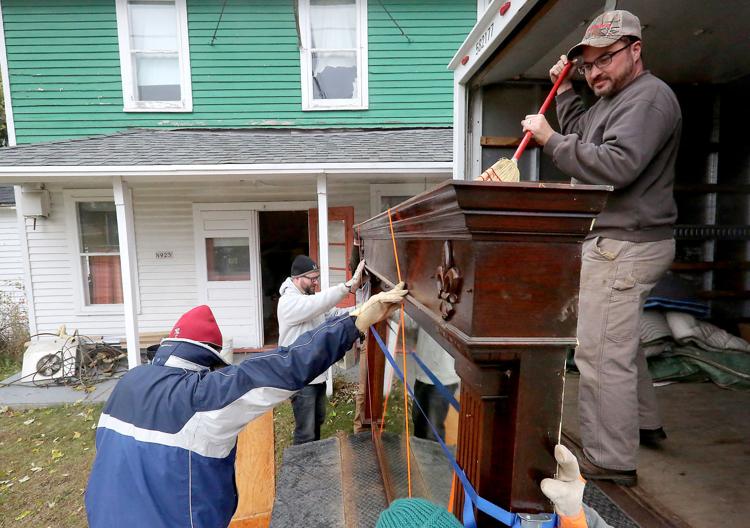 And if things work out, we all may get to experience the ambience of the rural, roadside tavern north of Oconomowoc where cigars and pickled pigs feet were sold along with 2-ounce pours of Muscatel and bottles of Lithia beer delivered from West Bend in wooden crates.
The Historical Society wants to create an immersive, interactive exhibit somewhere in the state in which the bar is again put to use. The potential to preserve and share the tavern with others for generations to come has created a positive turn in what has been a tiring and emotionally charged year for the Wittnebel family, who were faced with cleaning out their mother's home of clothes, furniture and drawers full of plastic flowers she collected.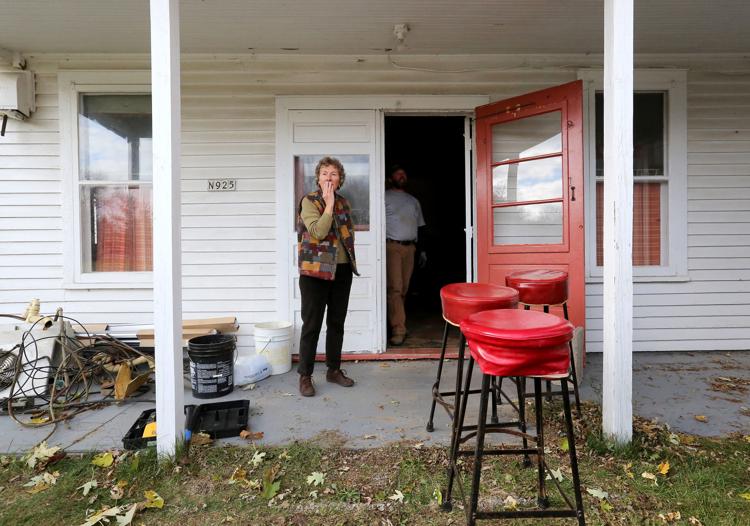 "My mother never threw anything away. The upstairs was packed with stuff, all of which, in her own mind, she felt would bring large amounts of money that she could pass on to her children," Lund said. "But perhaps the most valuable part of this estate is being donated. The irony does not pass me by but I think it's just lovely."
On Monday of last week, the Wittnebels and the Historical Society invited members of the press to get a look at the tavern before the fixtures were removed and to speak with family members. On Thursday, out of the glare of the Milwaukee television cameras, the fixtures were moved into fresh air for the first time in over 100 years. They were packed onto a truck to be stored by the state until a plan can be made for the collection that was likely purchased as a set from the A. Lange Manufacturing Co. in Milwaukee.
You have free articles remaining.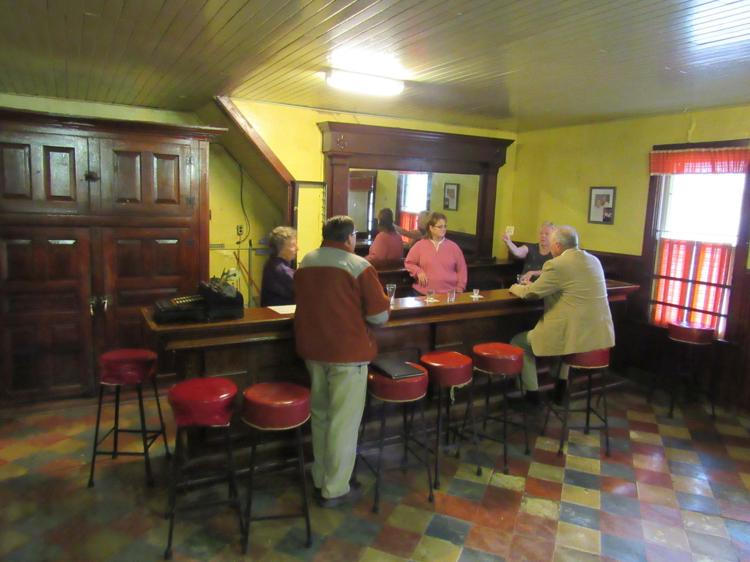 The multi-colored linoleum floor and the wooden floor in the upstairs hall that was used for card parties and dartball tournaments will remain along Highway 67 for new owners. The centerpieces of the tavern, including the metal foot-rail on the front bar, will have new life with the Historical Society that is brewing beer at Old World Wisconsin and later this month will get the keys to the 188,000-square-foot State Archive Preservation Facility that has been under construction for the last two years on Madison's Near East Side.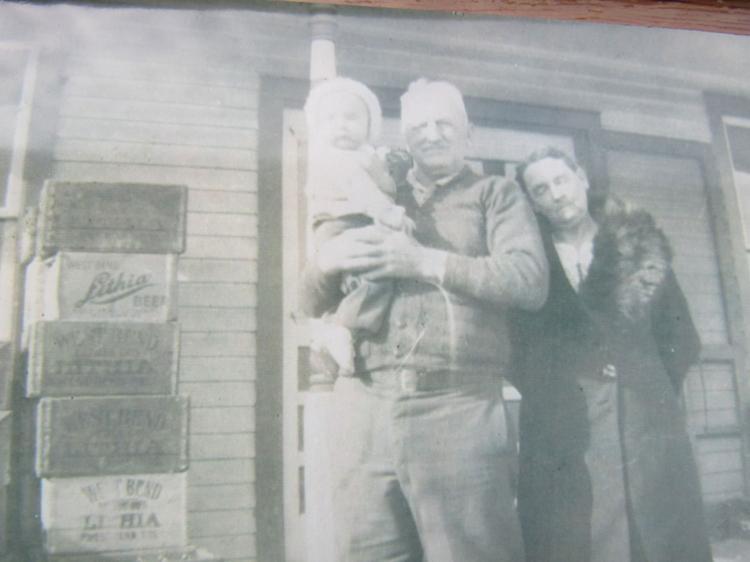 "For the family it's about honoring the memory of their parents and their grandparents," said Jim Draeger, an architectural historian for the Historical Society. "They get to have their story continue to live on. That's the motivation of people like them who are generous in donating something. They want that story to live because this has been a big part of their life. They have great stories of hanging out here."
Draeger, who in 2012 co-authored "Bottoms Up: A Toast to Wisconsin's Historic Bars and Breweries," was clearly in his element last Monday. He bellied up to the bar but instead of hoisting a cold one, breathed in the history of the establishment that was founded 14 years before Prohibition and could have served veterans of the Civil War.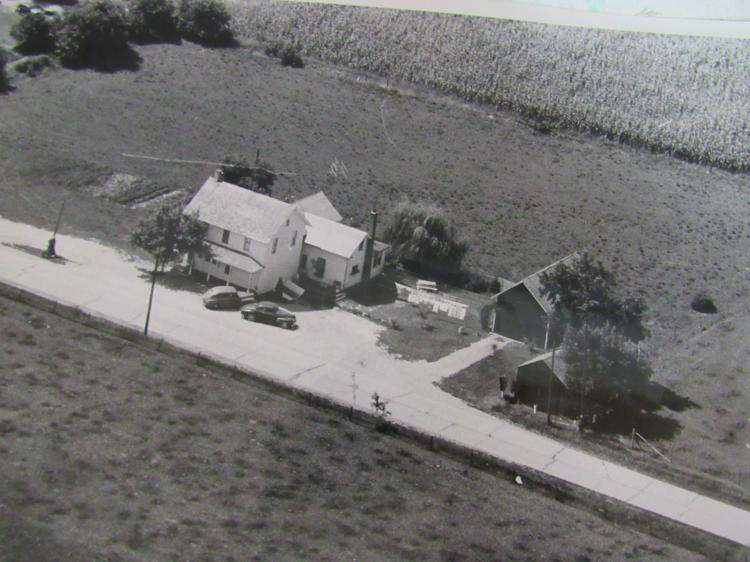 The bar was originally located in what is now the dining room of the house but a short time after Frank and Fanny Wittnebel opened the doors, they added the bar room and the upstairs hall, which is accessed from an outside door or from an upstairs bedroom in the house. The earliest documented dance at the tavern was in 1919. It once hosted a poultry show and was a popular place for keno, the last game of which was played in 1942. Sheepshead tournaments were popular here while the beer selections over the years included Old Timers, Rhinelander, Schlitz, Pabst Blue Ribbon and Old Style.
"Bars like this are really rare today," said Draeger. "There are a few handful of them in Wisconsin that are of this vintage and this original. There just aren't very many of them anymore."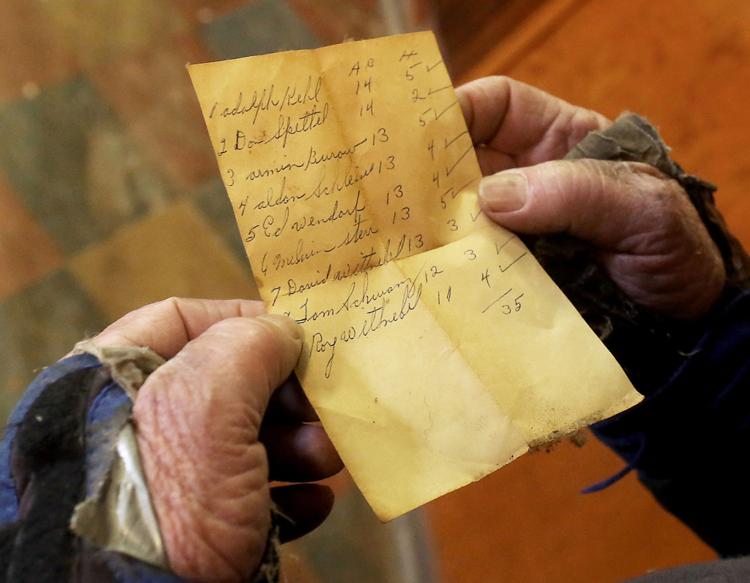 Monday felt like a typical Wisconsin family gathering. There were no Nescos and this will be the first Christmas season in decades that spritz cookies won't be baked in the kitchen of the home. But there was a cooler full of bottled water and cans of Busch Light along with homemade chocolate chip cookies, a vegetable tray, fruit platter, cheese, crackers and beef sausage made by Tom Wittnebel, who has been using a recipe from the now closed Neitzel's grocery store. He has the sausage smoked at Leroy Meats in Horicon.
Wittnebel, 67, a retired stone mason and former baseball all-star in the Rock River League, lives near an employee of Old World Wisconsin who told him that the historic site was looking for a bar that could be used as part of a planned working brewery. Wittnebel then contacted Joe Kapler, curator of cultural history at the Historical Society, and the deal was done, although it's unclear if the bar will be used at the historic site in Eagle.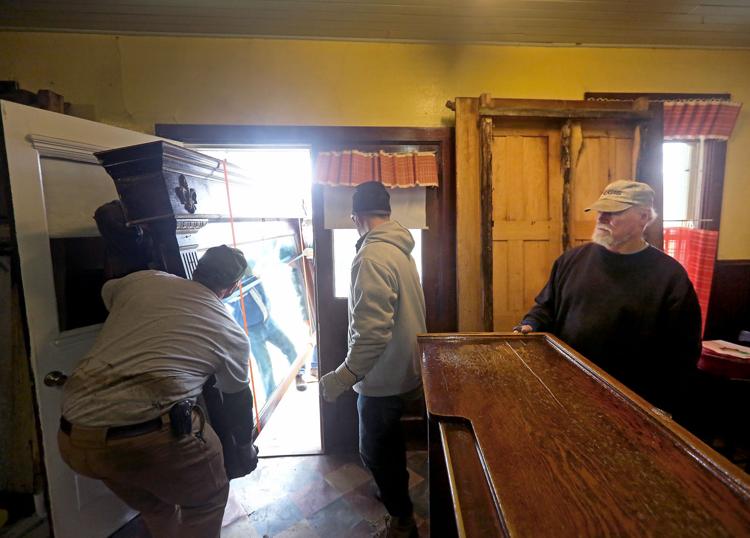 "I just happened to know somebody who knew someone," Wittnebel said. "It's going to a good place. It's important that the bar is going to stay in Wisconsin."
Lund learned to play piano in the dining room of the house which helped fuel her love of music that would ultimately lead to a 29-year career as an elementary school music teacher in the Milwaukee Public Schools system. She now lives in Wauwatosa but her character was molded at her childhood home and the tavern in rural Dodge County.
"This was a gathering place," said Lund, as her eyes moistened and her voice cracked, knowing that Thanksgiving and Christmas will be held elsewhere this year. "But out of every end there's a new beginning. It feels good but it's still sad."
Barry Adams covers regional news for the Wisconsin State Journal. Send him ideas for On Wisconsin at 608-252-6148 or by email at badams@madison.com.