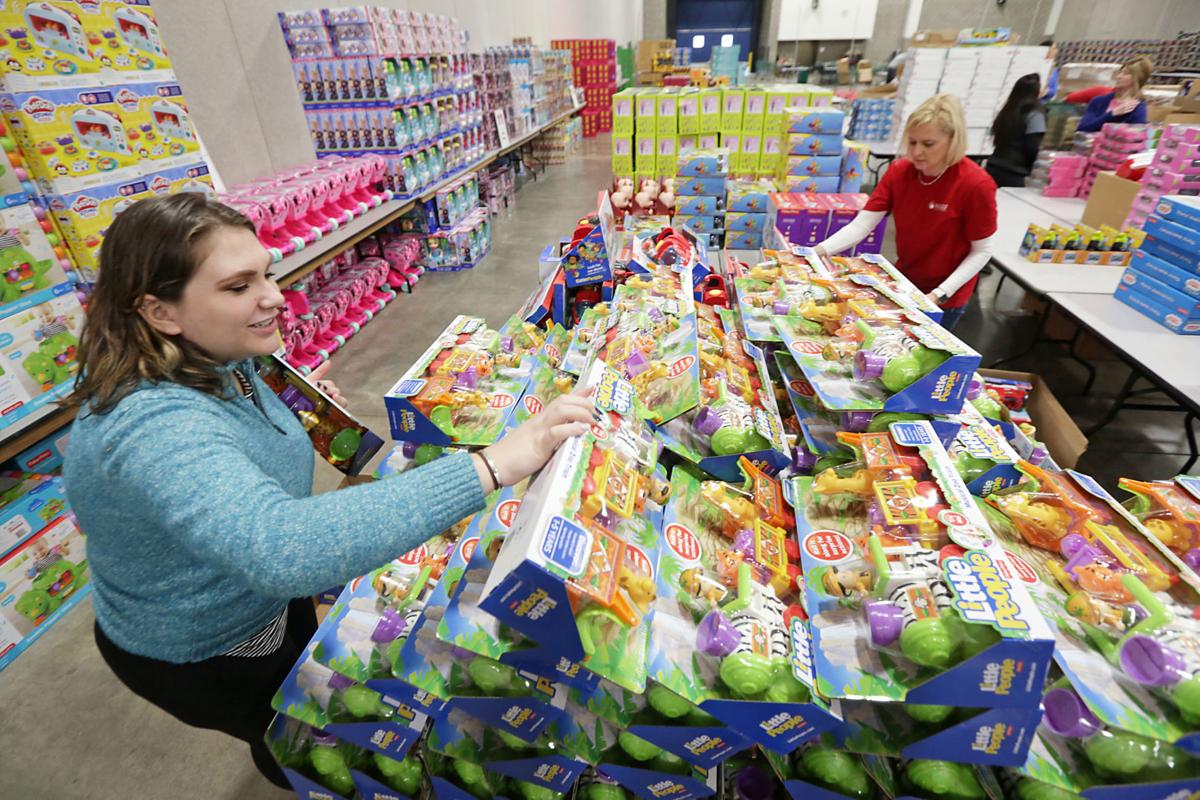 For many local families struggling to meet basic needs, the Empty Stocking Club is a game changer.
Since 1918, the Wisconsin State Journal has partnered with our readers to provide at least one new toy for local children at Christmastime. Last year, with your help, the Empty Stocking Club served 3,290 families and distributed more than 13,000 toys. Readers donated almost $280,000.
To reach even more children and meet increasing need, this year's fund drive kicks off today with a goal of raising $300,000.
Each year, the system is simple: Generous readers donate money, and the paper buys the toys and sets up a system to get those toys into the hands of children who would otherwise not have them.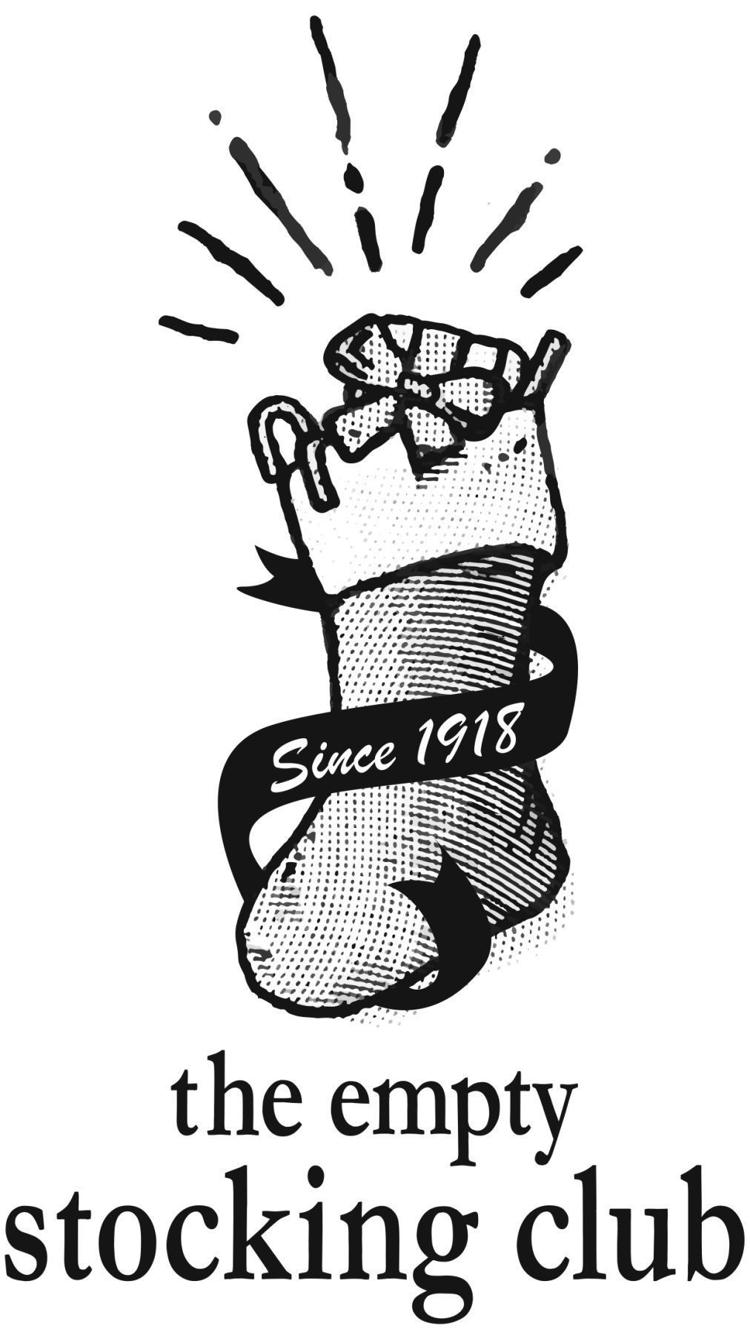 You have free articles remaining.
State Journal editors saw families in need and decided to do something about it. They sought help from readers to provide food, clothes, fuel oil, and toys and candy — all to brighten people's lives during the holiday season. That first year, the paper gave out baskets "of all sorts of good things to eat, together with underwear, stockings, mittens, outer garments, quilts and toys," according to the Dec. 26, 1918, newspaper.
Editors today continue to see great need in our community. We see families struggling to provide food, shelter and clothing for their children. For these parents, toys aren't feasible, and each year we see what a difference this makes in their lives — what a difference our readers make for them.
You make the work of the Empty Stocking Club possible, and we hope that you will continue your support to keep this cherished tradition alive. You may donate online at go.madison.com/empty-stocking or use the envelope inside today's newspaper. You may also mail your donation to:
Donations in stocking at Capitol Theatre, 1947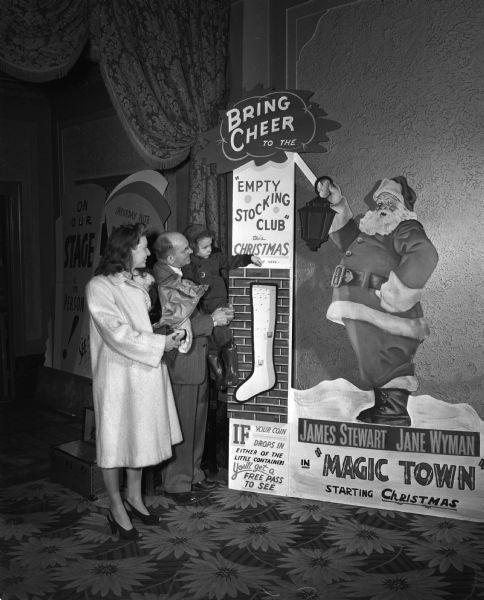 Setting up the toy depot, 1947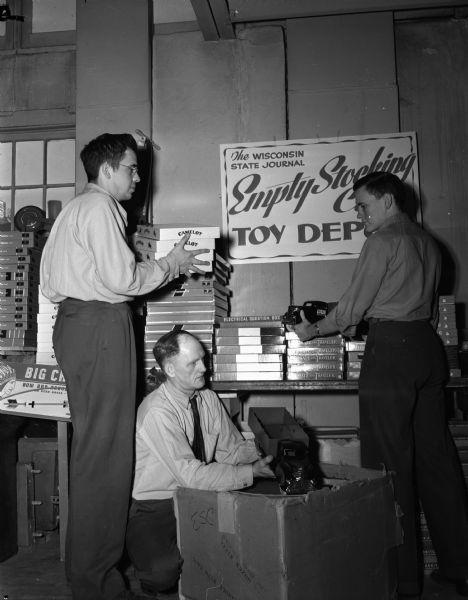 Newspaper carrier donation, 1948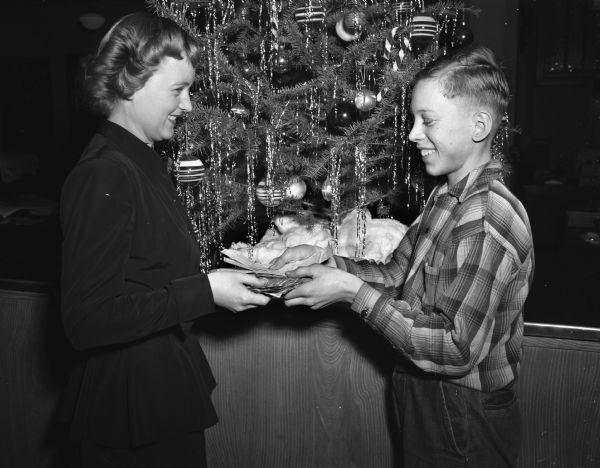 Prepping stuffed toys, 1949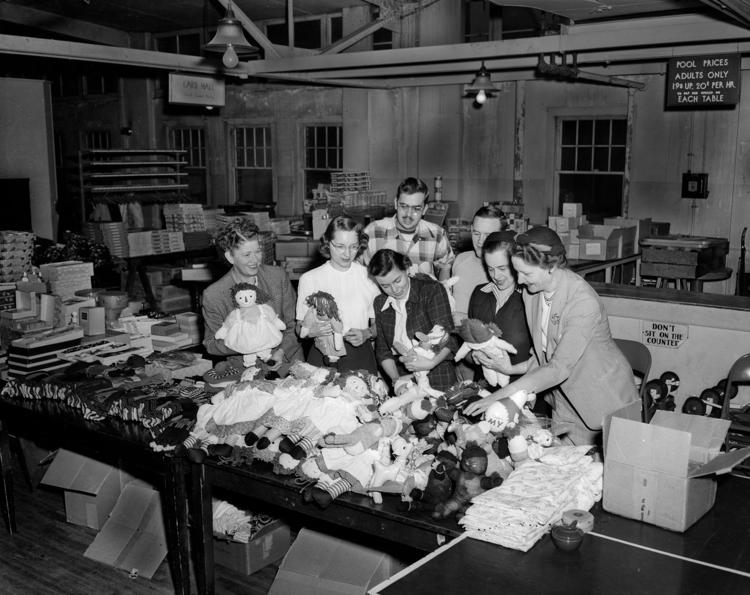 Basket of dolls and teddy bears, 1950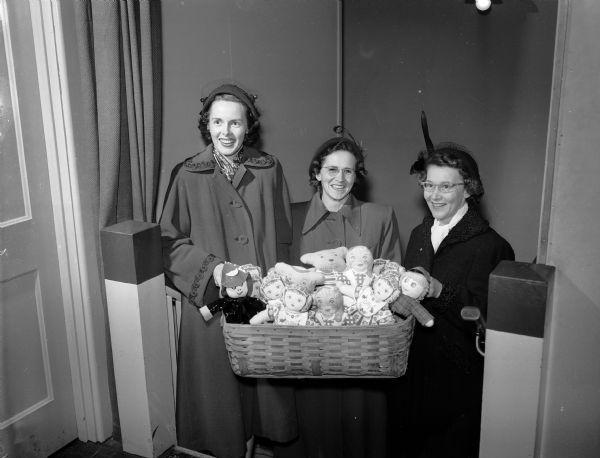 Telethon to benefit Empty Stocking Club, 1951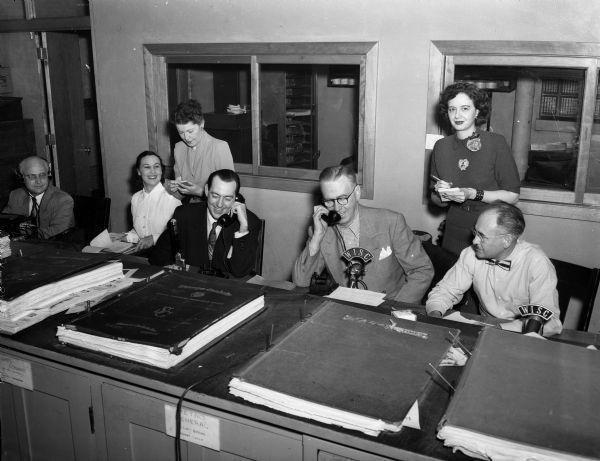 Square dance groups donate toys, 1951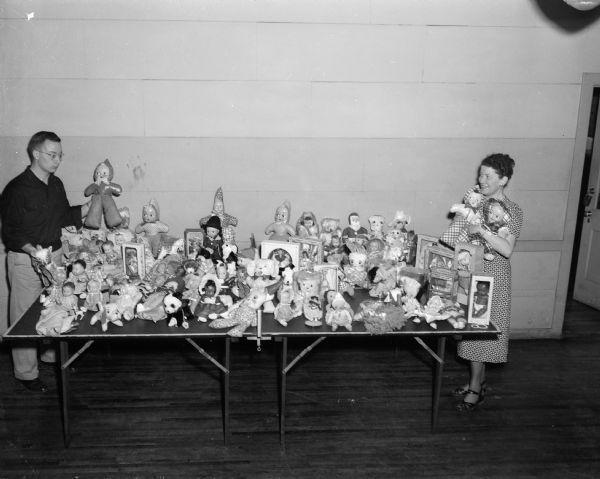 Saving up to help, 1954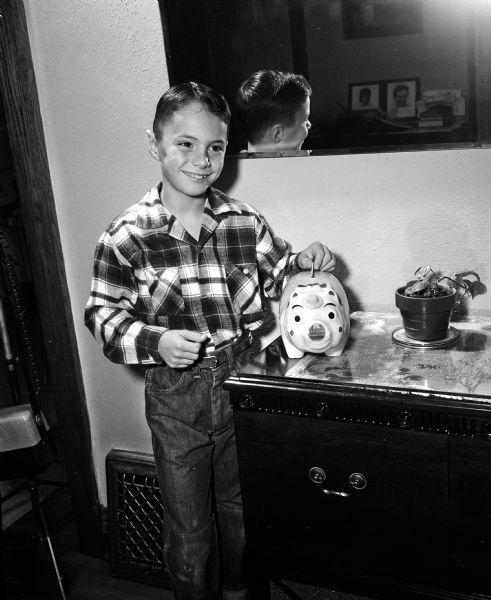 Gift wrapping committee, 1957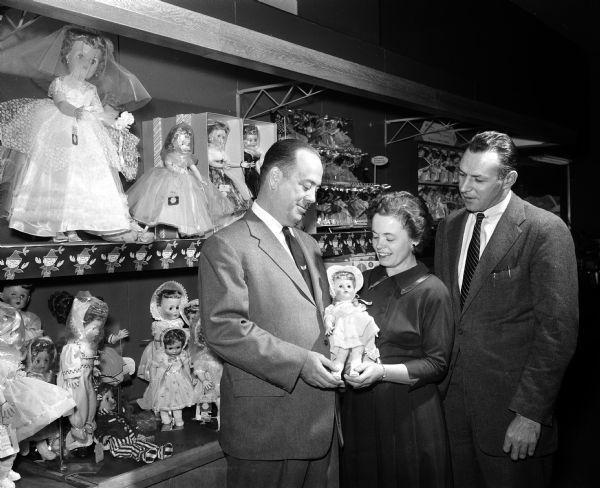 Knitting mitten for Empty Stocking Club, 1957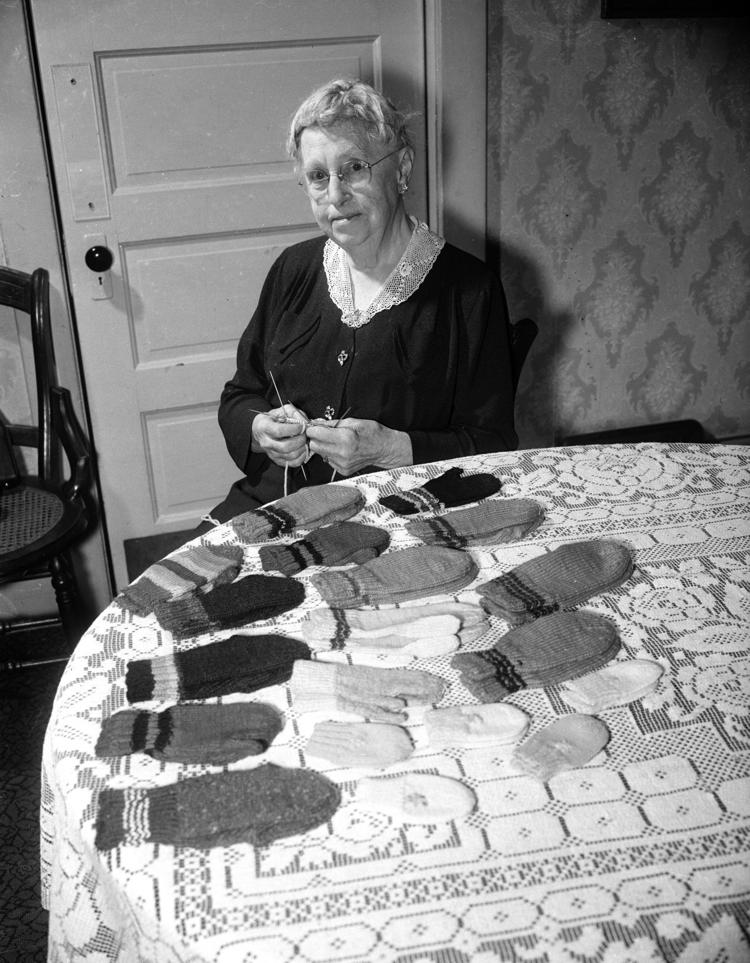 Prepping for charity Christmas show, 1958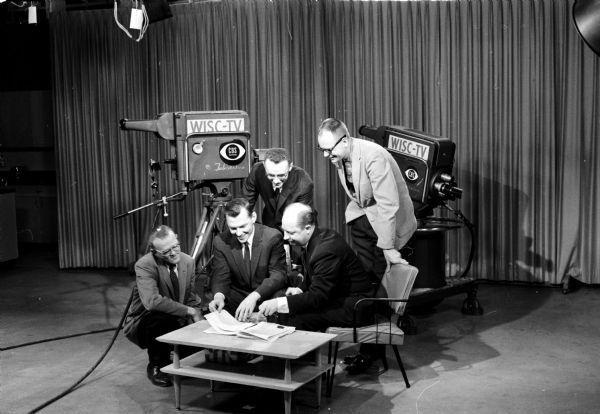 Selecting gifts at the Toy Depot, 1961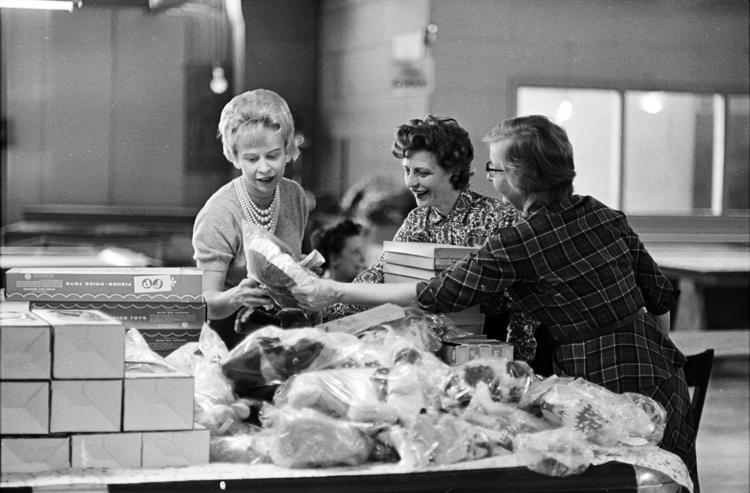 Filming for telethon, 1972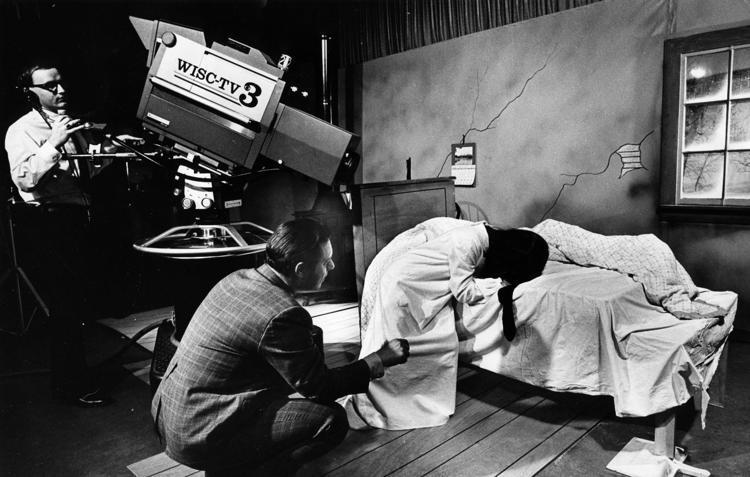 Stocking the depot, 1982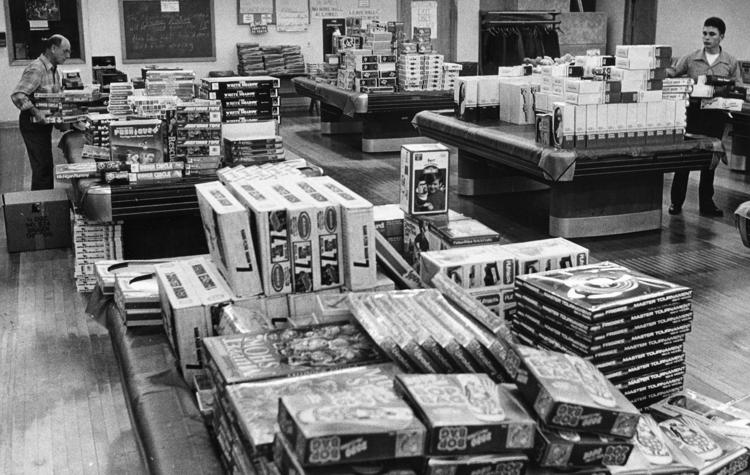 Distributing toys, 1994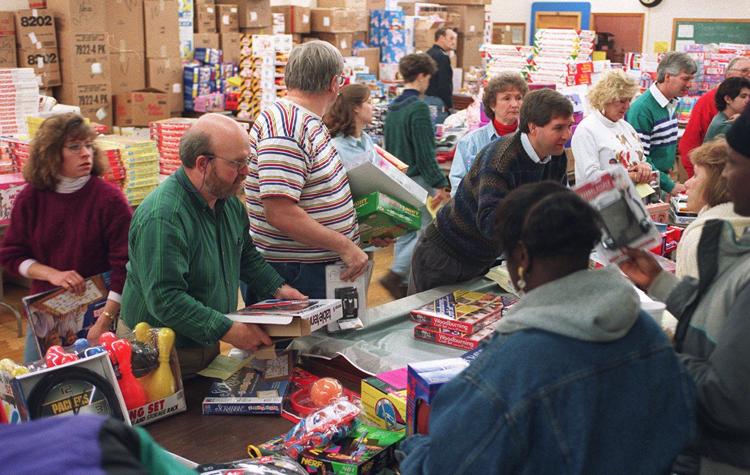 Weather doesn't dampen spirits, 2007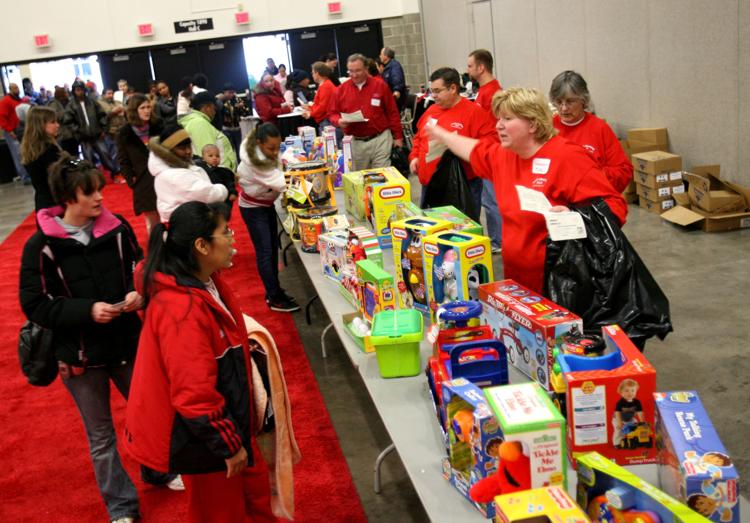 Setting up toys, 2014