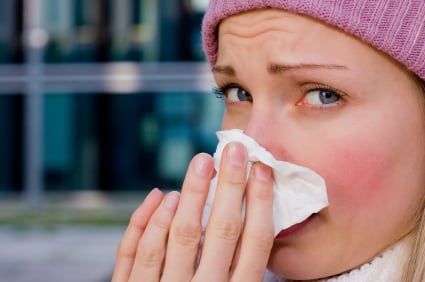 Meditation and exercise can reduce the incidence, duration and severity of colds and the flu by about 30 percent to 60 percent, according to a UW-Madison study.
A larger version of the study will start at the university this fall.
If the benefits of meditation and exercise are confirmed, "this could be more powerful than flu shots," said Dr. Bruce Barrett, a UW Health family physician heading up the research.
The initial study, conducted in Madison during the cold and flu season of 2009-10, split about 150 people age 50 and older into three similar-sized groups.
One group took a meditation class for eight weeks and was asked to keep meditating daily for several months. Another group took an exercise class and was asked to keep exercising daily. A third group didn't do either activity.
All participants filled out surveys, had blood tests and got nasal swabs if they developed a respiratory illness.
People in the meditation group had 33 percent fewer illnesses than the control group. Their illnesses were 43 percent shorter and were 60 percent less severe.
In the exercise group, the incidence, duration and severity of illnesses were reduced by 29 percent, 43 percent and 31 percent, respectively, according to the findings published in this month's Annals of Family Medicine.
Both groups also missed less work.
Only the meditation group's reduction in severity of illness was statistically significant, but most of the other findings were nearly so, Barrett said. The small size of the study made it hard to definitively answer many questions, he said.
The larger study will begin at UW-Madison in September. It will involve nearly 400 participants ages 30 to 69 over four years, dividing them into the same three groups.
The National Center for Complementary and Alternative Medicine, part of the National Institutes of Health, is funding the research, with a $1.2 million grant for the first study and a $3.7 million grant for the new one.