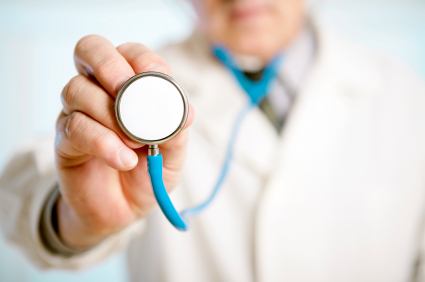 Black babies in Dane County continue to die at rates much higher than white babies, a gap partly explained by unsafe sleep environments, preterm births and chronic conditions such as obesity and high blood pressure, a new report says.
Public health officials will launch a safe sleep campaign in May, but they say addressing socioeconomic factors will require a broader effort.
"It's going to take a long-term commitment by a collective in our community," said Mary Michaud, director of policy, planning and evaluation for Public Health Madison and Dane County. "It goes far beyond the health care realm."
The county's black-white infant mortality gap returned in 2008 after going away roughly from 2003 to 2007, which gained national attention as a success story. Health officials consider infant mortality an important indicator of a community's overall health and see the intractable black-white gap nationwide as a key challenge.
In the Madison area, the gap's return led the city-county health department to launch a fetal infant mortality review process in 2011. A committee was formed to study the details of each death to identify patterns and opportunities for improvement.
The committee's first report, to be released publicly this week, analyzes the county's 58 infant deaths and 64 stillbirths in 2011 and 2012. During those two years, there were more than 12,000 births in Dane County, including 1,052 black babies.
There were 12 black infant deaths, or deaths before age 1, and 18 black stillbirths in 2011 and 2012. The black infant mortality rate was more than double the rate for whites, and the black stillbirth rate was more than four times the white rate.
Infant death and stillbirth rates were lower for Hispanics than for whites.
The report doesn't look at 2013, but preliminary data show that the black-white infant mortality gap continued. There were fewer than five black stillbirths in 2013, but there were 12 black infant deaths that year, for a rate five times the rate for whites.
Of the 12 black infant deaths in 2011 and 2012, five were classified as sudden and unexpected, a higher proportion than for whites. All five involved co-sleeping, or sharing a sleeping space, which is considered an unsafe sleep environment.
Among all ethnic groups, 11 infant deaths were sudden and unexpected, a category that has risen slightly in the county in recent years.
Nine of the 11 cases involved co-sleeping or other types of unsafe sleep environments, and eight of the infants were also exposed to tobacco smoke in their homes.
A safe sleep campaign, including billboards, bus signs and messages from doctors and faith groups, will focus on parents sharing their room with infants, but not their bed.
"We want to provide a consistent message for families," said Daniel Stattelman-Scanlon, perinatal supervisor for the city-county health department.
Babies should be put to sleep on their backs, on a firm surface free of toys or other loose objects, the American Academy of Pediatrics says.
Though preterm births remain the leading cause of the county's infant deaths, preterm birth rates have been dropping, especially among blacks, the report says. The rate remains higher for blacks than whites, but the county's black rate is now considerably lower than the national rate for blacks.
Five of the 12 black infant deaths in 2011 and 2012 were preterm births.
When black infant deaths dropped a decade ago, health officials thought the improvement may have stemmed from the drop in preterm births, said Mamadou Ndiaye, an epidemiologist with the health department.
But since infant deaths have risen again while preterm births have continued to decline, the situation appears to be more complicated, Ndiaye said.
Chronic conditions and behaviors appear to play a big role, he said. Among women who gave birth in 2011 and 2012, about 39 percent of blacks were obese, nearly twice the average, and 12 percent had high blood pressure, compared to 8 percent for all women.
In addition, 21 percent of black mothers smoked, nearly three times the rate for all mothers.
Obese women are more likely to develop gestational diabetes; high blood pressure increases the risk of placental abruption; and smoking can restrict fetal growth, health officials say.
Other factors impacting black mothers, according to the report include lower educational attainment, a higher poverty level and delayed prenatal care.
The health department has expanded nurse home visit programs and supports initiatives offering exercise classes, addressing substance abuse and encouraging screening for chronic conditions and mental illness, Stattelman-Scanlon said.
A grant from the UW School of Medicine and Public Health's Wisconsin Partnership Program soon will enable the fetal infant mortality review committee to interview mothers of babies who died, which could provide more clues on how to address the problem, he said.
The black-white infant mortality gap also involves stress, unstable employment, food insecurity and other complex issues, Michaud said. Such factors, which influence mothers years before and after they give birth, require involvement from the private sector and other public agencies, she said.