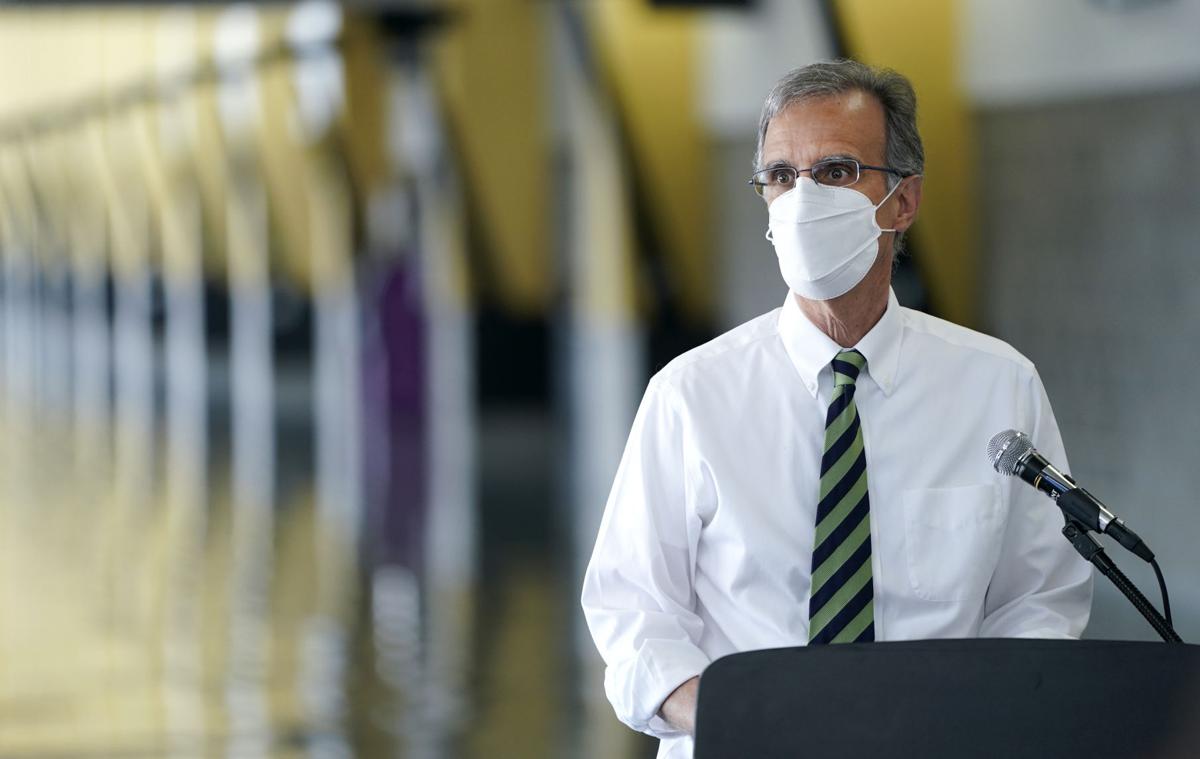 Nearly 40% of Wisconsin's active investigations of COVID-19 involving facilities, and more than a quarter in Dane County, are at workplaces such as offices, distribution centers and manufacturing and production sites.
Of 625 people who tested positive for the coronavirus in the county in the past two weeks and were interviewed, 86 cases were associated with clusters, including 22 from work settings.
Workplace transmission of COVID-19 gained attention in recent days when Verona-based Epic Systems Corp. relaxed its return-to-work mandate for employees after health officials questioned whether the plan would comply with a local public health order.
Dane County Executive Joe Parisi on Monday urged businesses to let employees work remotely as much as possible.
"We need our businesses who can function remotely to continue to do so," he said. "When you have hundreds and thousands of people coming from the same place, they're going to be interacting. If folks have been able to work remotely, we urge them and hope they will continue to work remotely."
The state Department of Health Services has not said how many of Wisconsin's 61,000-plus COVID-19 cases have involved workplaces, and it doesn't break down daily counts in that way. The department said last month it would not release names of businesses with at least two confirmed cases, as it has done for nursing homes, after business groups complained about a plan to do so. Open records requests have sought the information, however.
Another 285 investigations were at long-term care facilities, meaning nursing homes and assisted living facilities. Some 51 were at group housing facilities, such as correctional facilities, homeless shelters, dormitories and group homes. Health care facilities, including hospitals, clinics, dialysis centers, hospice and in-home care, accounted for 42 investigations.
In addition, there were 272 probes at other kinds of facilities, including adult or child day care centers, restaurants, event spaces and religious settings.
In Dane County, 25 of 94 active investigations, or 27%, were at workplaces last week.
A breakdown
Of 700 new cases reported in the county July 25 to Aug. 7, officials had interviewed 625 of the people as of Monday. Among them, 233 reported attending a gathering, party or meeting with people outside of their home, according to Public Health Madison and Dane County.
Of 86 cases associated with clusters, 22 were from workplaces, 18 from child care facilities, 12 from congregate facilities, 10 from bars or restaurants, six from large gatherings, five from supported living services for adults, four from sports teams, four from youth camps and two from college-age housing, the city-county health department said.
The county had a daily average of 50 new cases of COVID-19 the past two weeks, the same as a week ago. Some 40% of new cases didn't know where they were exposed, indicating continued community spread of the virus.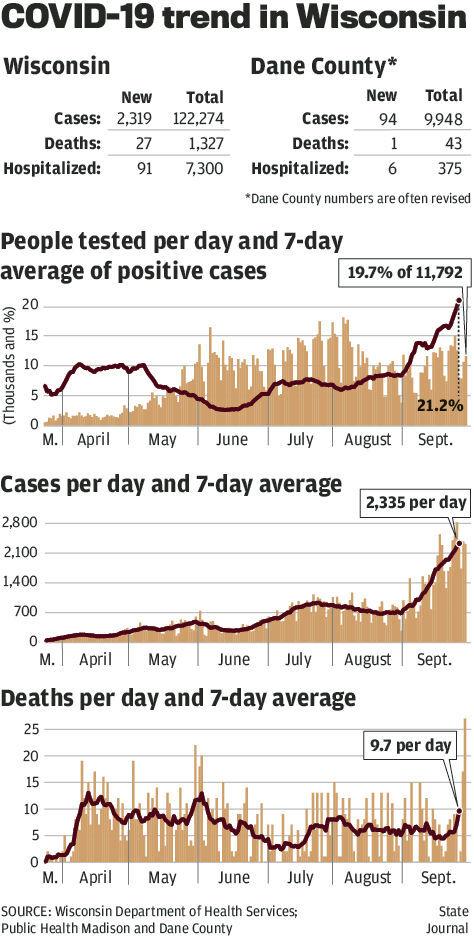 Epic backtracks
Epic, the electronic health records company with nearly 10,000 employees, said on Saturday that workers didn't have to begin returning to work Monday as previously planned.
The company had planned to call a first phase of workers back to the office Monday with all phases required to work from the office by the end of September. But Bonnie Koenig, a public health services supervisor for the city-county health department, wrote in a letter the September move could be a violation of the department's COVID-19 order.
People should stay home from work if they feel at all sick or different from normal, the department said, noting that the recently passed federal CARES Act provides paid sick leave for COVID-19 symptoms and testing to all employees who work for a company with fewer than 500 employees.
Employers are required to have policies around cleaning, hygiene, and protective measures such as physical distancing, the department said.
State Journal reporter Shanzeh Ahmad contributed to this report.