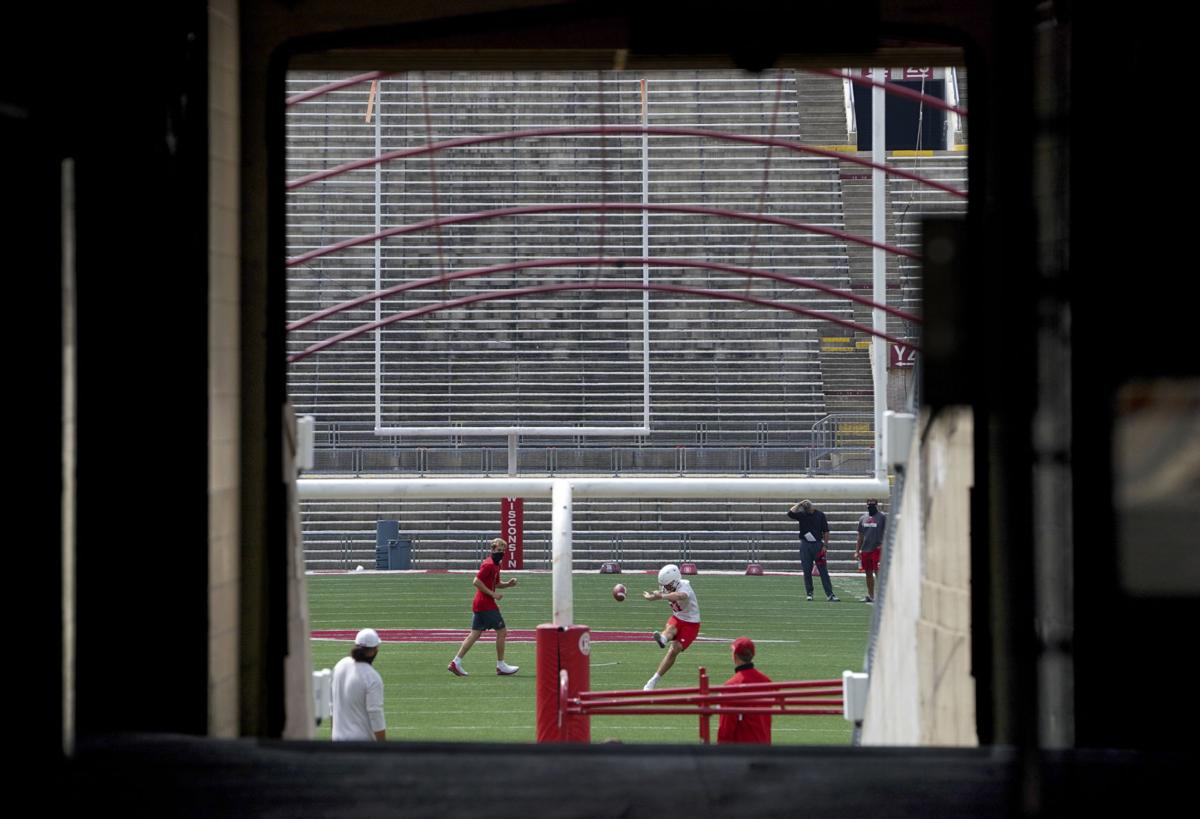 As the state set a new daily COVID-19 case record that health officials say is driven by infections on college campuses, Madison City Council members raised concerns Thursday about how to manage crowds and parties during Badger football games.
The Big Ten Conference announced Wednesday that football will return the weekend of Oct. 23-24. Rapid daily antigen testing and criteria for halting competition and practice will guide the nine-game schedule.
While the decision to play football this fall has been celebrated by some alumni and fans, it also has sparked criticism from some that the league is prioritizing profits over public health.
Though few people will be allowed in Camp Randall Stadium, Madison and Dane County officials worry that game days will bring people together in homes and yards across the city that could further spread the coronavirus as flu season begins.
Ald. Tag Evers, whose district is adjacent to the Camp Randall area, voiced his concerns in a blog post published Thursday. Evers said in the post that he and another city council member, Ald. Shiva Bidar, are asking questions of the city-county health department and UW-Madison Chancellor Rebecca Blank about the effect that home football games will have on their neighborhoods.
"Entirely empty stands and no amplified play-by-play, combined with strict restrictions on tailgating and house parties, are among the necessary steps to prevent Badger game days from becoming super-spreader events," Evers wrote in an email. "Badger football is an important part of Madison culture, but it's not more important than fighting COVID."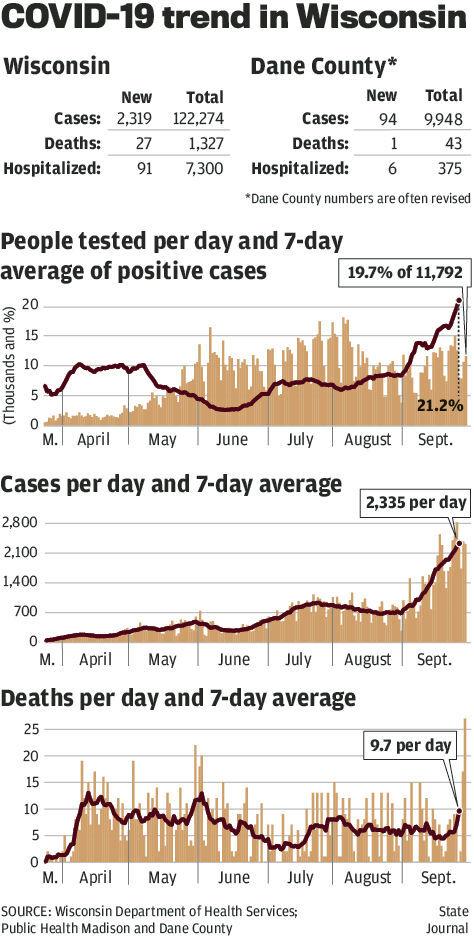 Wisconsin for the first time surpassed 2,000 daily cases of COVID-19, with a record 2,034 new cases Thursday, for a total of more than 94,000 cases since the pandemic began.
The state's seven-day average of daily cases, which as recently as Sept. 3 was 674, has more than doubled in two weeks to 1,409.
The seven-day average for positive tests is 14.3%, up from 9.1% about two weeks ago.
College surge
Much of the increase in COVID-19 activity has been driven by infections at college campuses, including UW-Madison, health officials say.
UW-Madison on Thursday reported 190 new cases — 125 students and two employees through campus testing and 57 students and six employees from off-campus testing sites. Since August, 2,358 students and 41 employees have tested positive. The university has quarantined many students, including those at two large dorms and many fraternity and sorority houses, and paused in-person classes until at least the end of next week.
Those circumstances give Matthew Mitnick, who was recently elected as UW-Madison student government president, pause.
"We're being told by administrators that if you follow protocols, you'll be safe," he said. "To me, it's just absolutely hypocritical to say that and then bring back football. It's not being done with the health of students and the community in mind."
Blank said in a statement that the health concerns she had for student athletes back in August have been "allayed" and the protocols in place make for a safe environment for athletes.
Not just testing
The county's weekly data update, on Thursday, said the county now has a daily average of 170 cases, nearly double last week's average of 94 cases. In the latest two-week period, UW-Madison students and staff made up 76% of the county's cases, up from 65% last week.
About 5.2% of tests are positive in the county, up from 3% last week.
"This means we know the increase in cases isn't solely from more testing," said a Public Health Madison and Dane County blog post. "An increase in percent positivity can indicate more widespread infection, so more testing is needed to capture all cases to ensure that we can provide them with isolation instructions and notify and quarantine their close contacts."
Statewide, three more COVID-19 deaths were reported Thursday, for a total of 1,231. The average number of daily deaths in recent weeks has been about five to seven.
As of Wednesday, 370 patients were hospitalized statewide for COVID-19, up from 275 Sept. 5 but below the peak of 446 on April 9. The Wisconsin Hospital Association reported 103 coronavirus patients in intensive care, a figure that has remained fairly stable in recent weeks.
Dane County had 19 COVID-19 patients in the hospital Wednesday, down from 38 Aug. 12 and its peak of 46 in early April.
Merchants weigh in
Bars near the stadium greeted the return of Badgers football games with cautious optimism.
"We're definitely excited, but we're hesitantly excited," Sconnie Bar general manager Lucas Simon-Wambach said. "It's not going to look anything like a normal game day."
Instead of serving 160 diners inside, public health restrictions cap the business at 1421 Regent St. to 40 guests inside, as well as 25 seats available on the outdoor patio.
Normally, Sconnie Bar on game days is "one big party" with dancing, drinking, a live DJ and a 1,200-capacity beer garden, he said.
Under the current Public Health Madison and Dane County order, outdoor seating is allowed with physical distancing. The order applies to beer gardens, agency spokeswoman Christy Vogt said.
The city on Wednesday discouraged people from large game-day gatherings.
"I definitely understand where the city is coming from on the tailgate side of things," Simon-Wambach said.
Scott Nerat, one of the owners of Buckingham's Bar and Grill, 802 Regent St., said the city always has a presence on game days, with police, fire and health departments stopping by licensed establishments to ensure rules are being followed. House parties are a much bigger concern, particularly in the coronavirus era.
Operating at 25% capacity reduces Buckingham's 180 indoor seats to just 45. Nerat's still waiting to hear from the city how much of his 1,000-seat beer garden can be offered to customers.
"It's helpful, but not anywhere near what a normal home football game will be," he said.
Editor's note: This story has been updated to correct who authored the blog post raising concerns about Badgers football games.
---
COVID-19 in photos: How Wisconsin is managing the pandemic
Bus Shields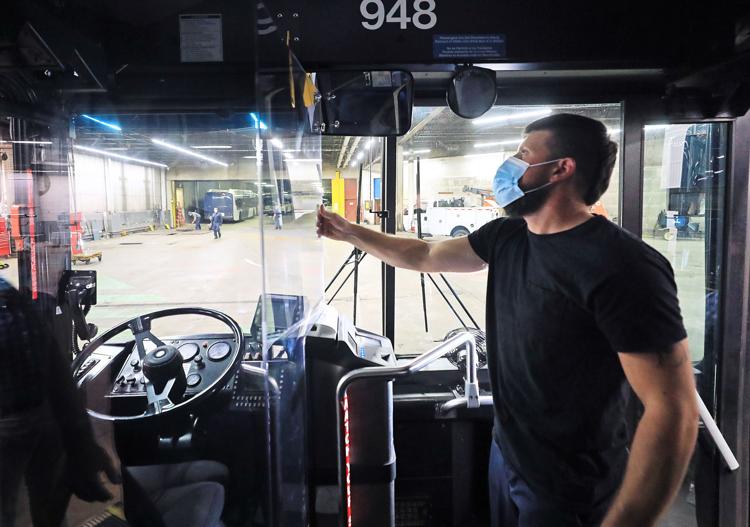 UWClasses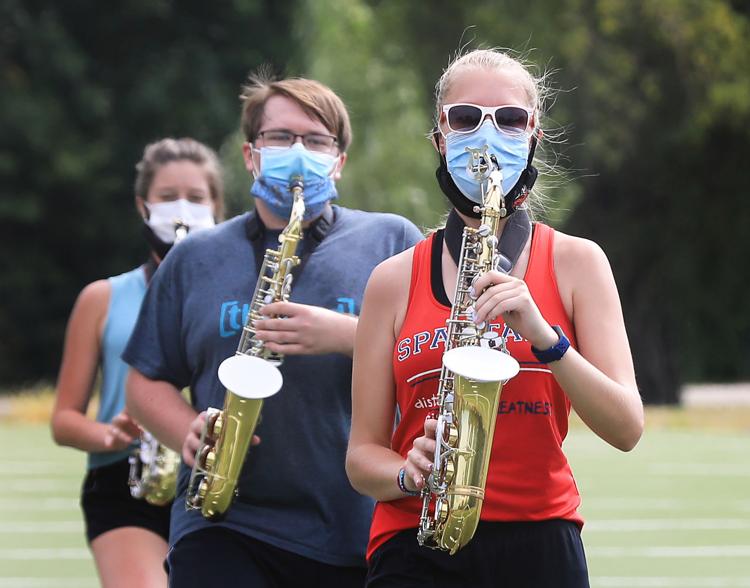 Virtual Learning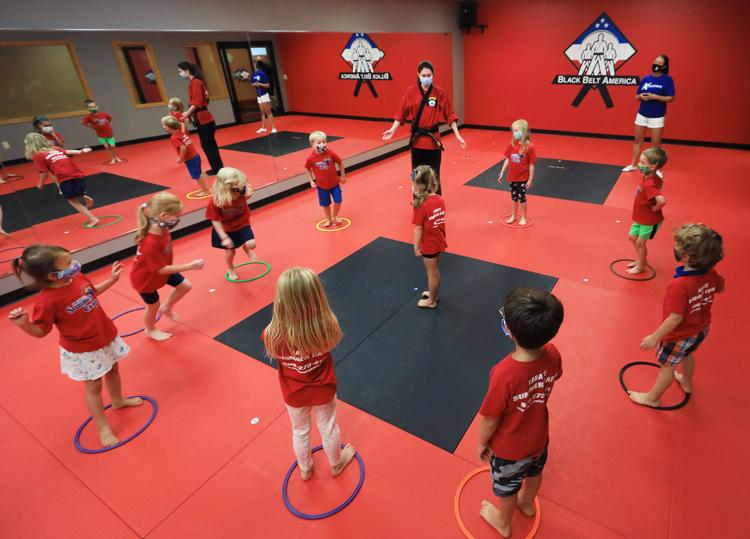 UW Opening Covid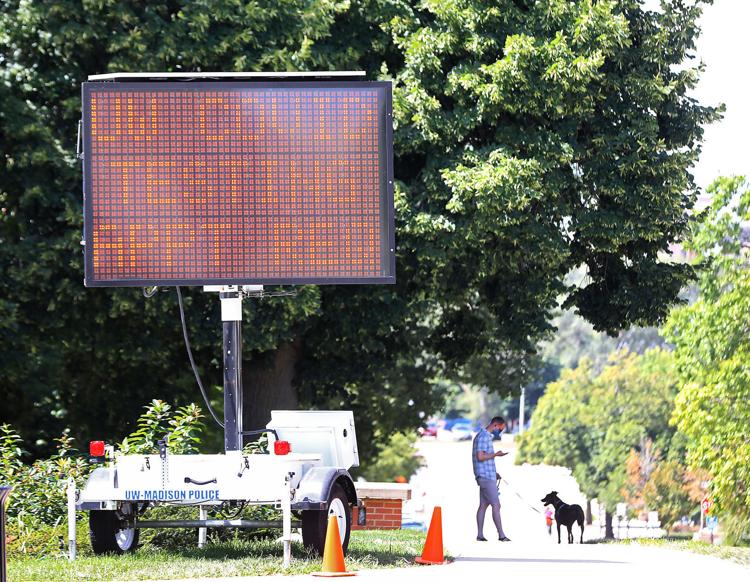 UW Move In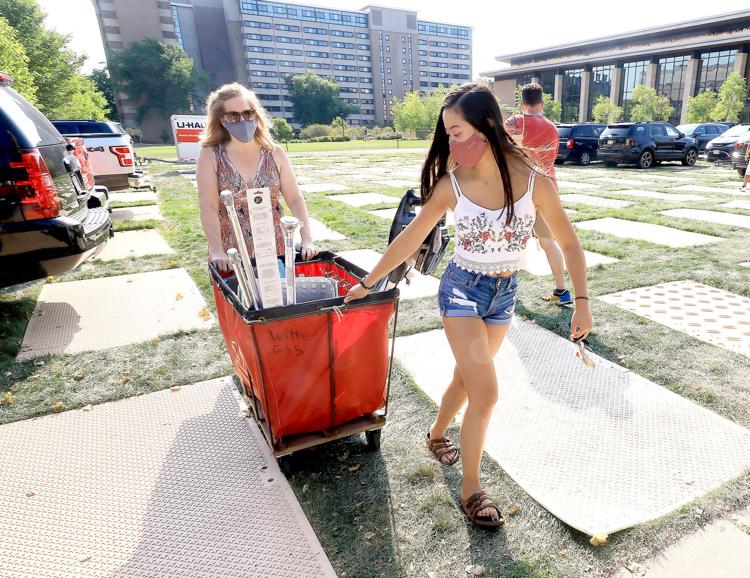 UWClasses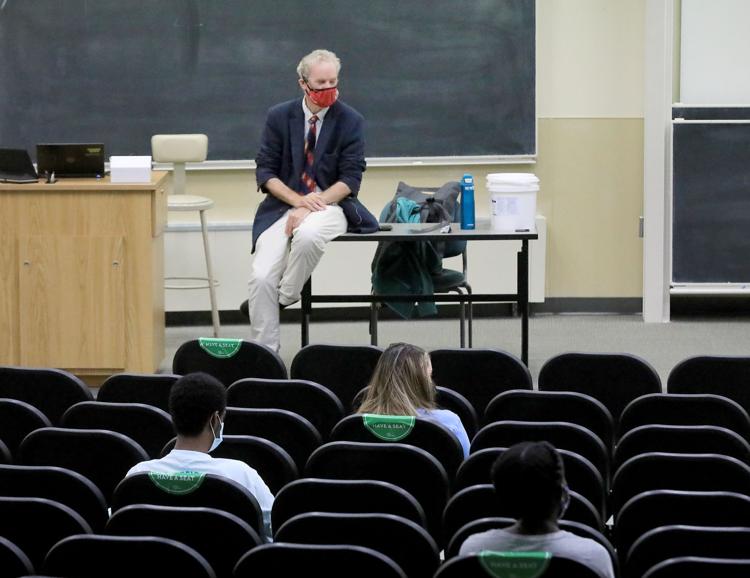 UWClasses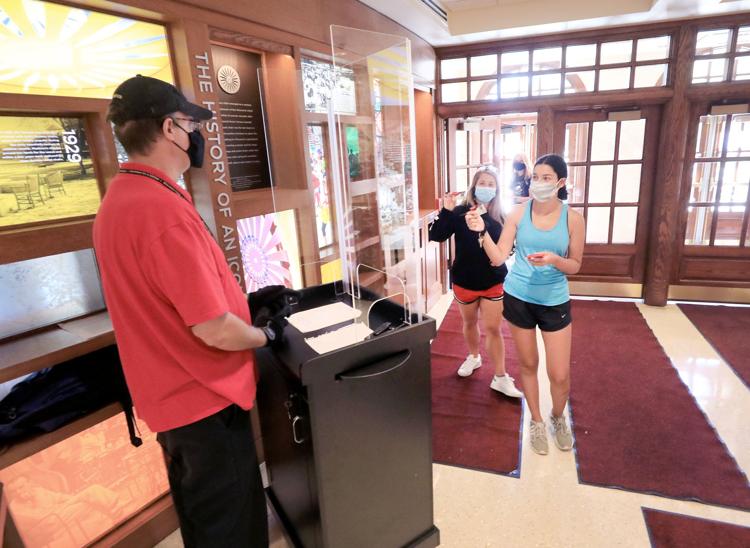 UWClasses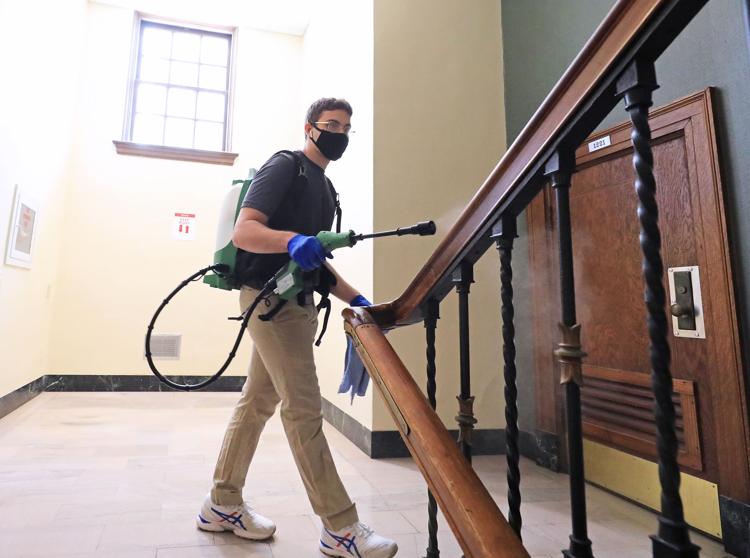 UWClasses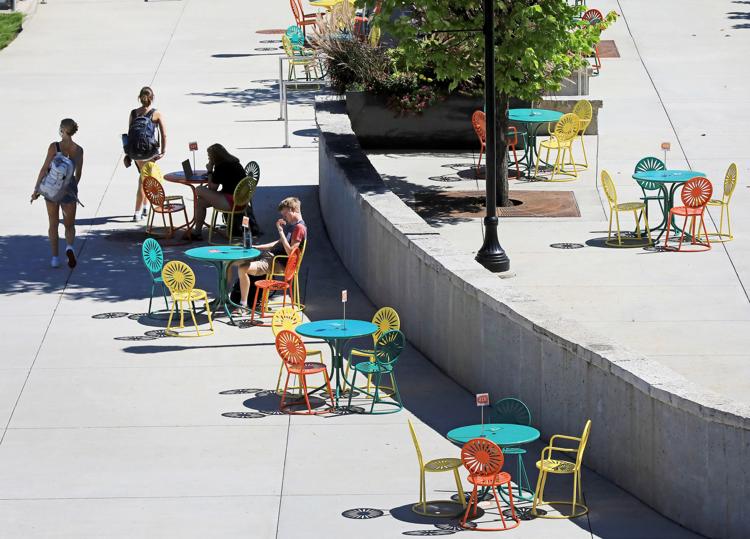 Trucks Feature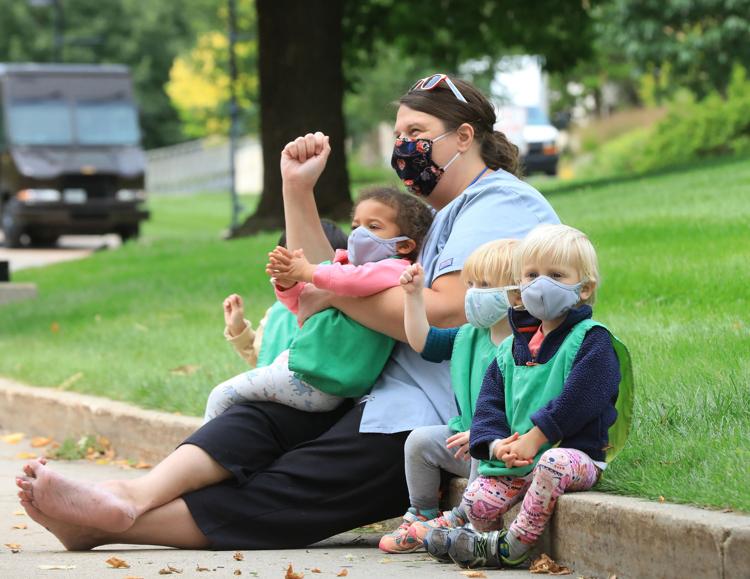 Playtech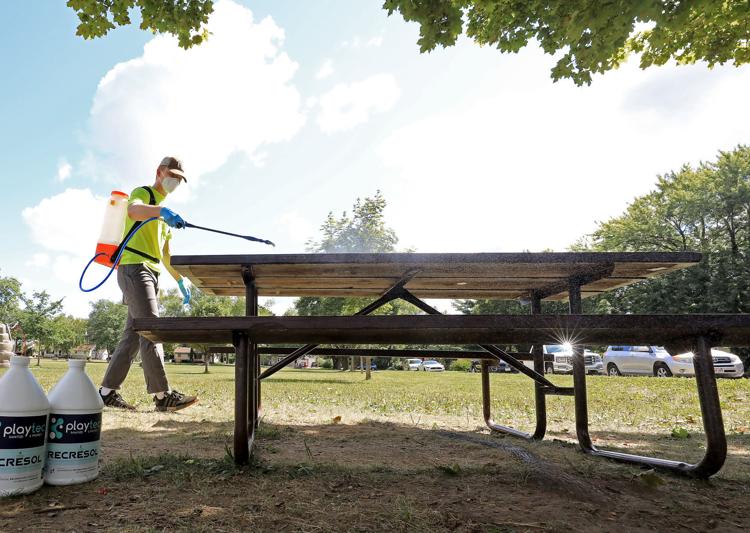 Covid Dental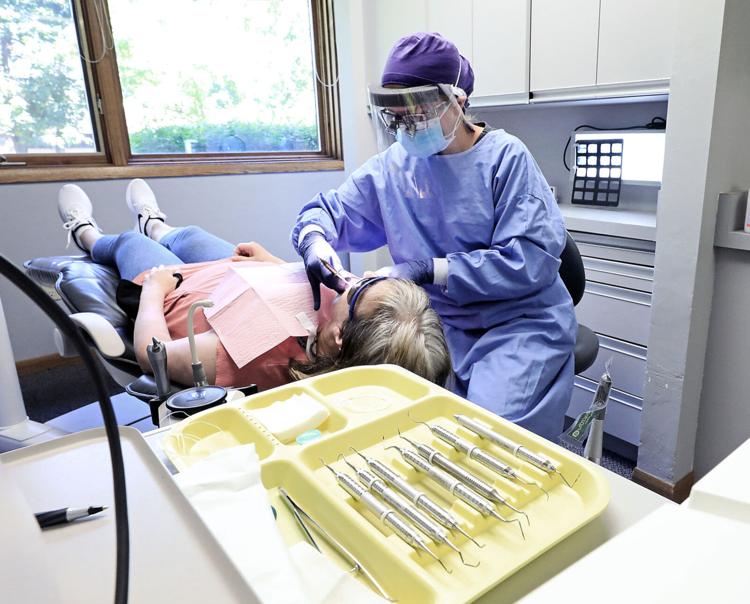 DaytoRemember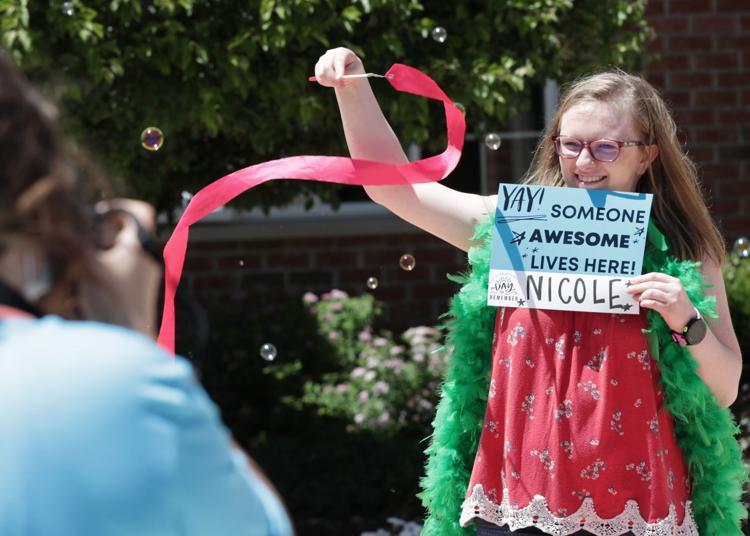 VilasZoo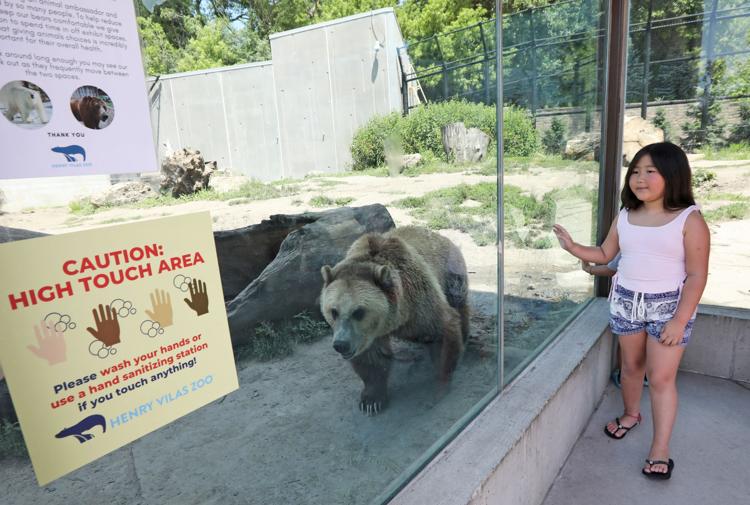 RoshHashanah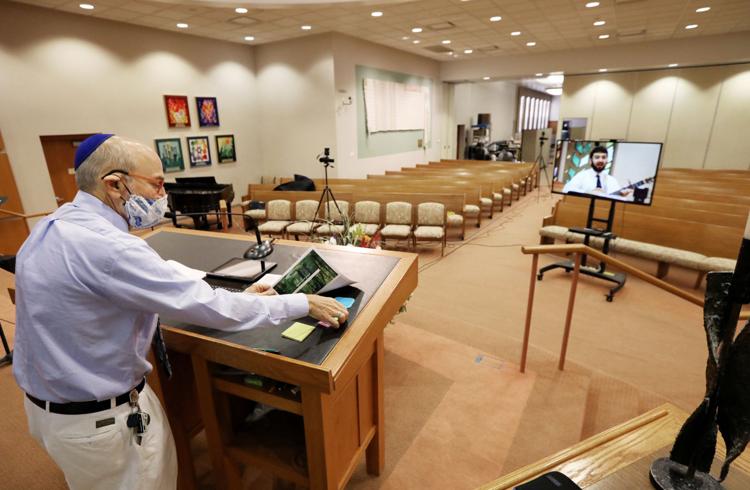 Requiring masks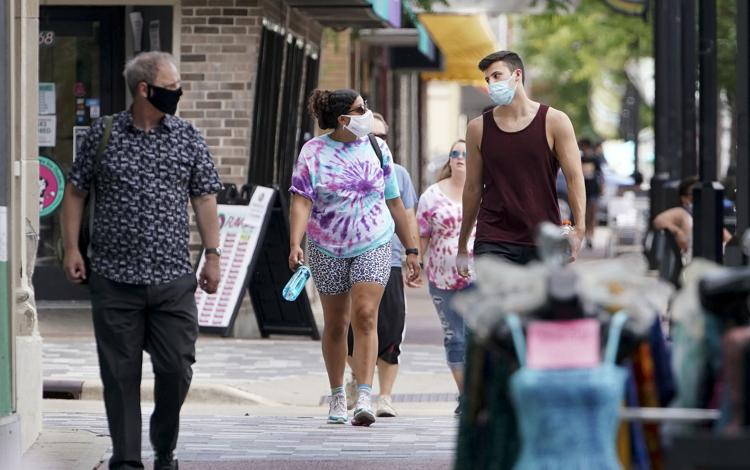 In-person absentee voting begins
Middleton High drive-up graduation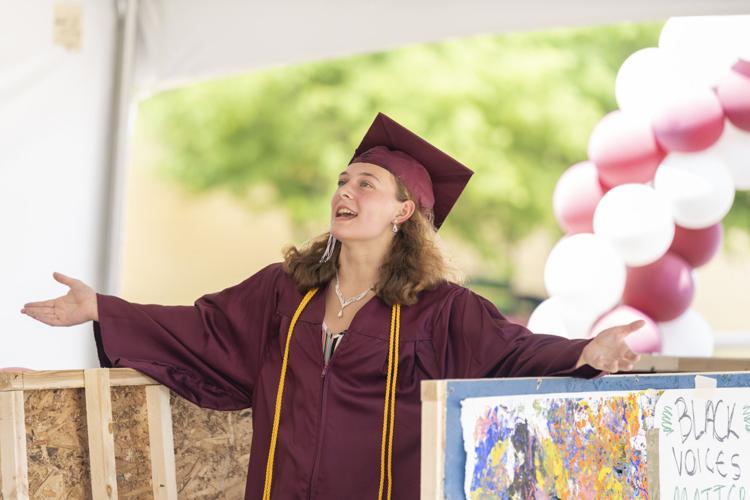 Anti-mask protest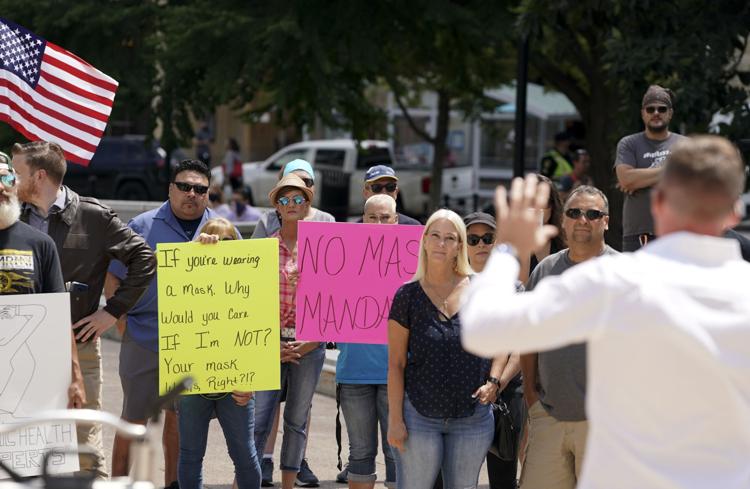 Making COVID-19 masks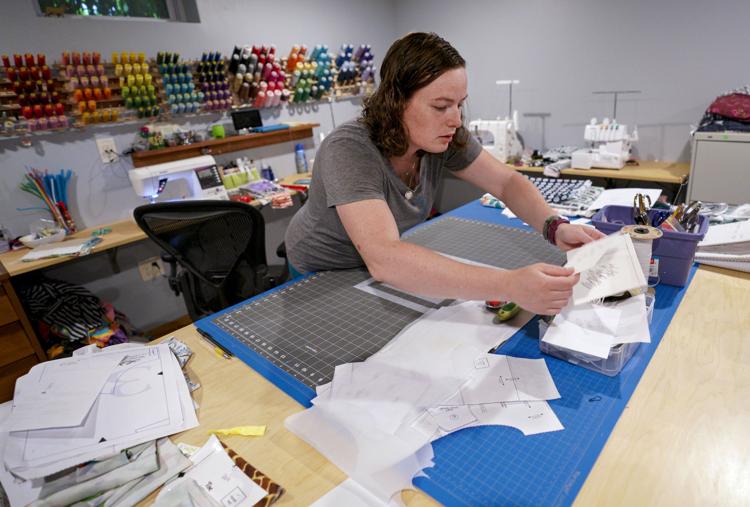 Shortage of coins
Goodman Pool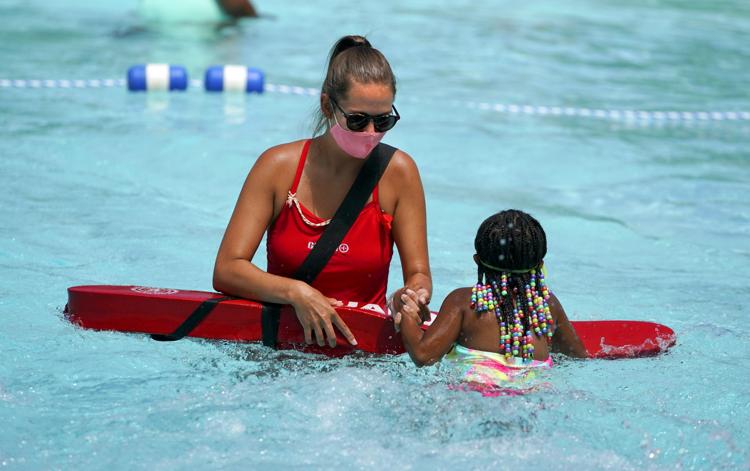 Goodman Pool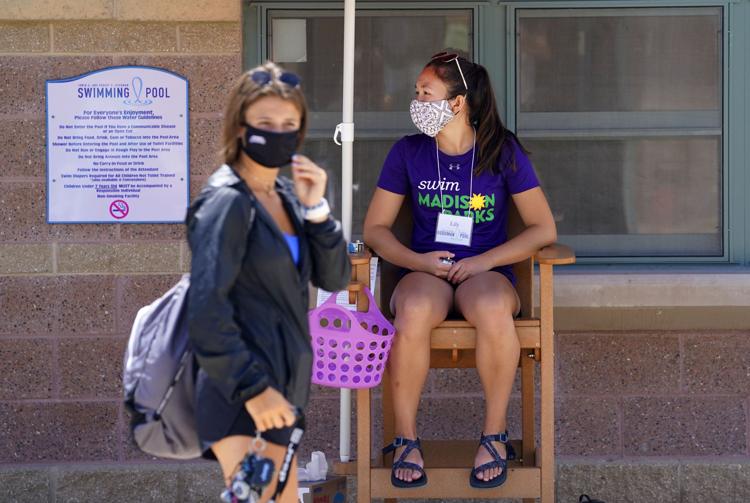 YMCA summer camp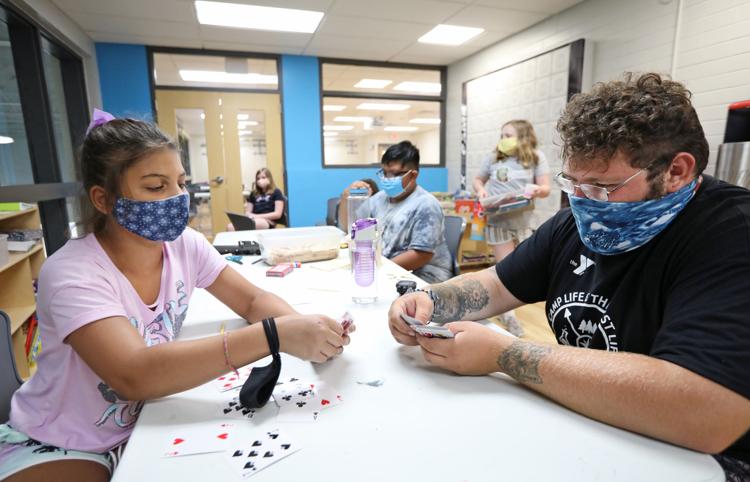 100,000 masks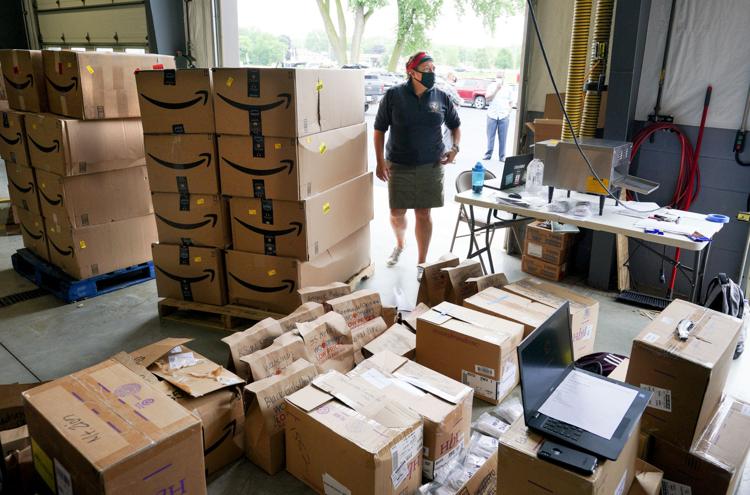 Contact tracing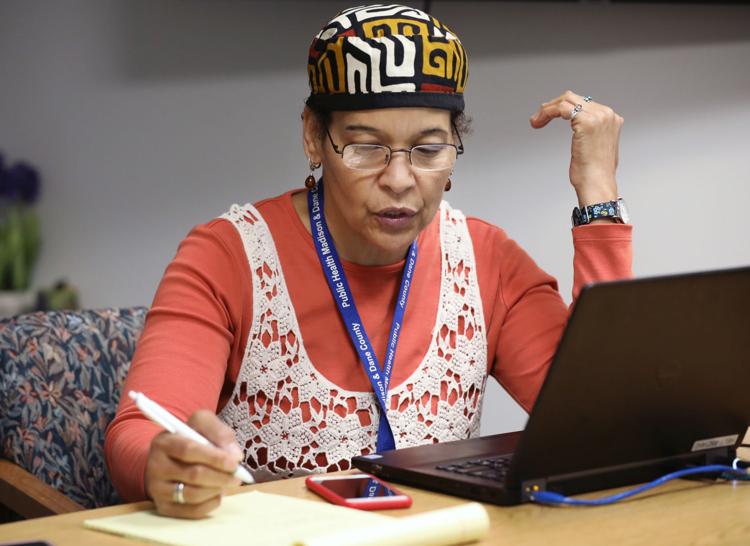 Doctor talking to patient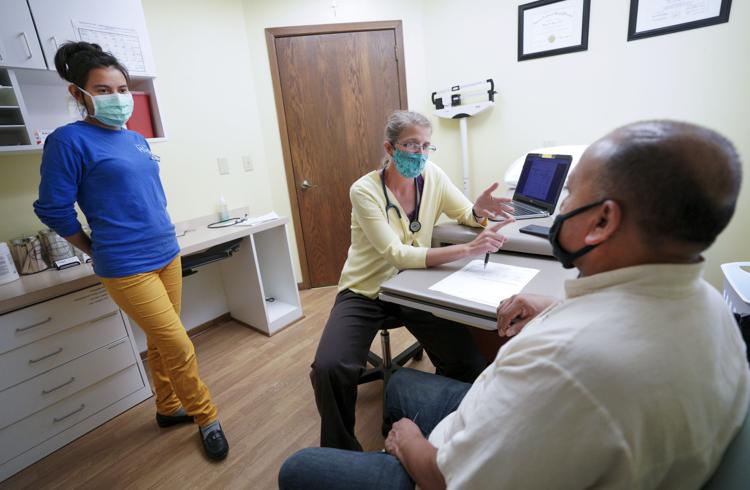 Outdoor class at Pinnacle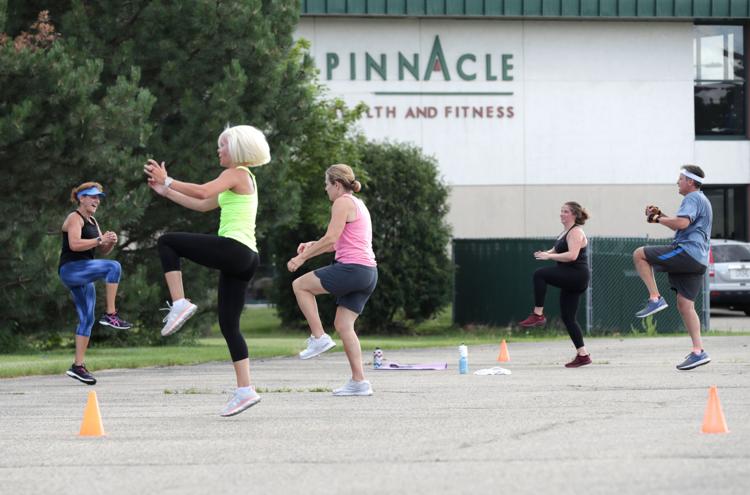 Punching bag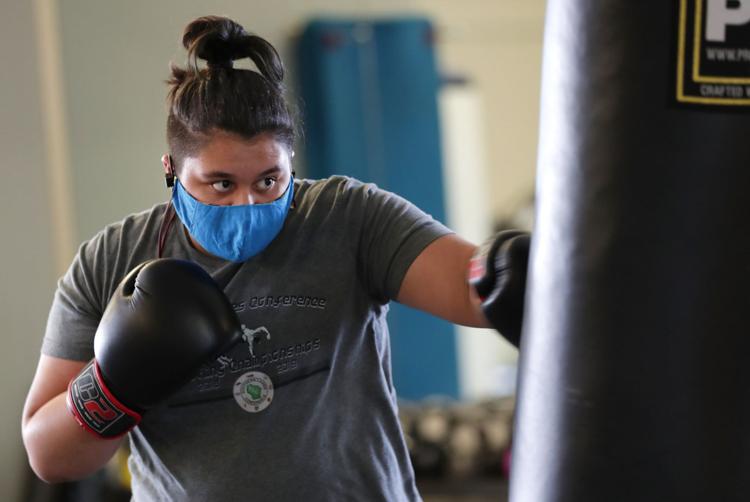 Starlite 14 drive-in theater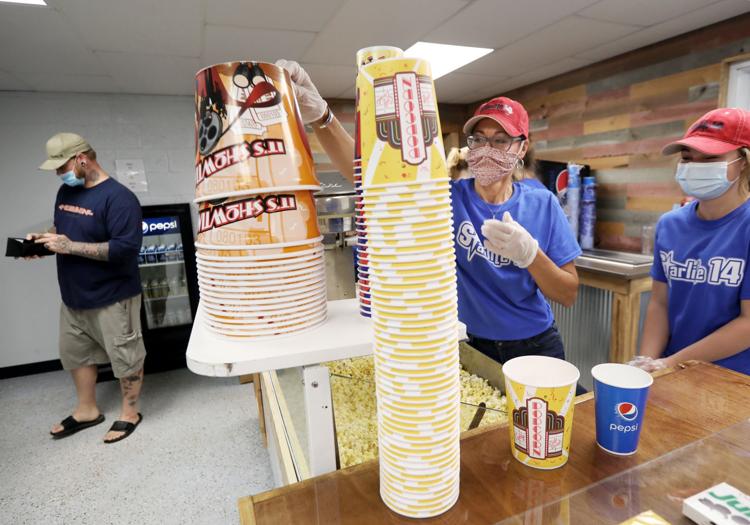 Starlite 14 drive-in theater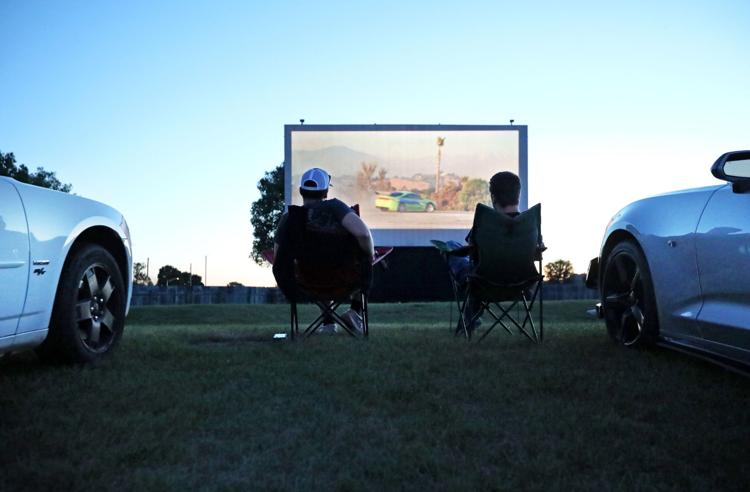 Masks to be required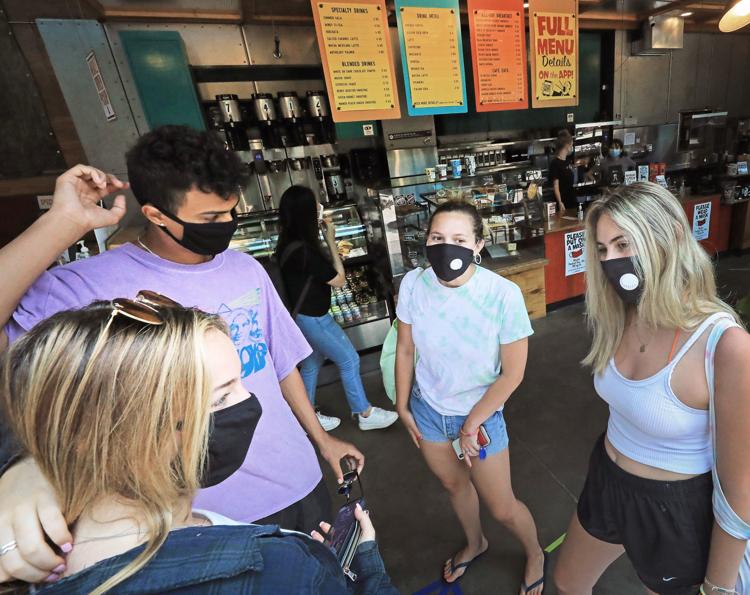 News conference on masks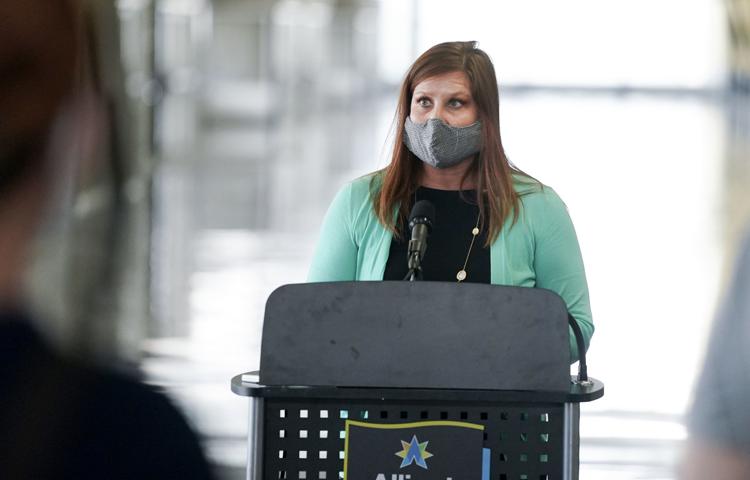 Covid cleaning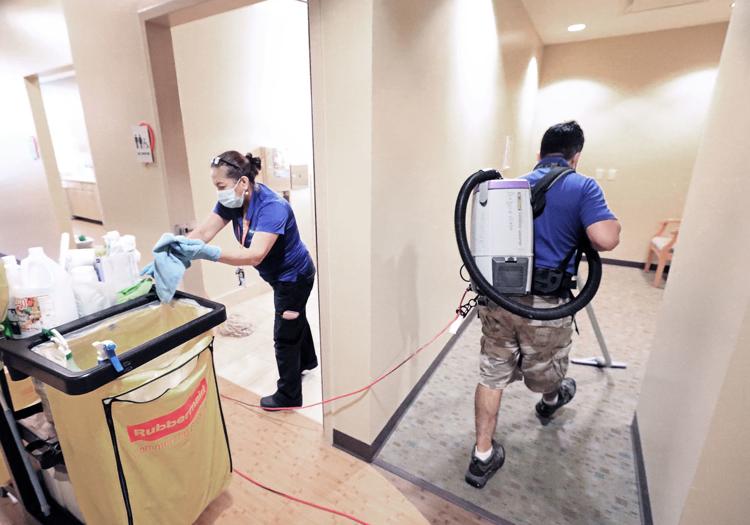 Bar closings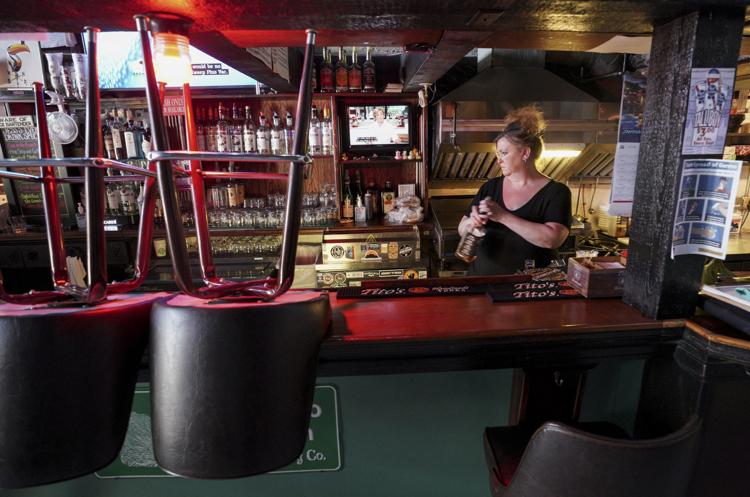 Homeless camps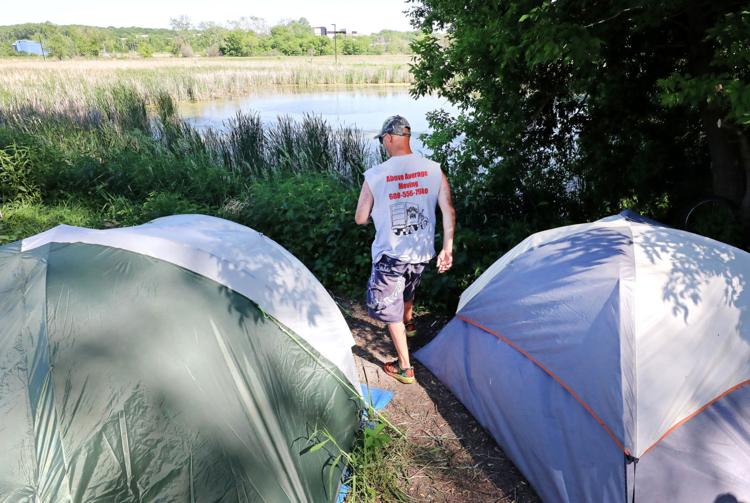 Homeless camps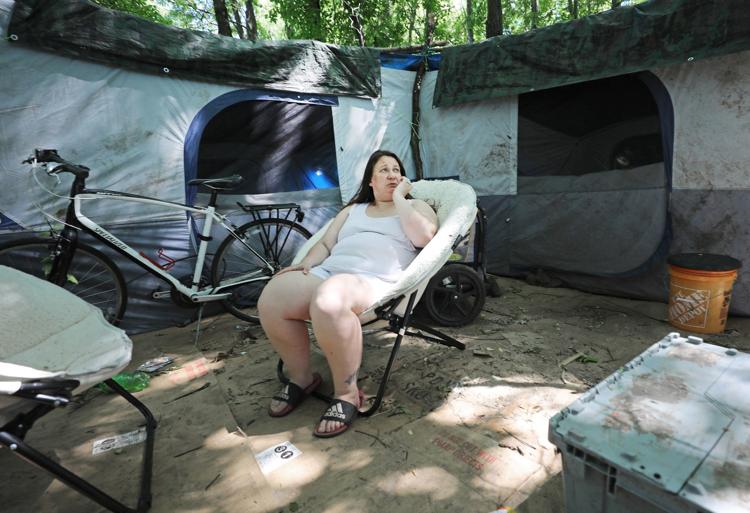 Testing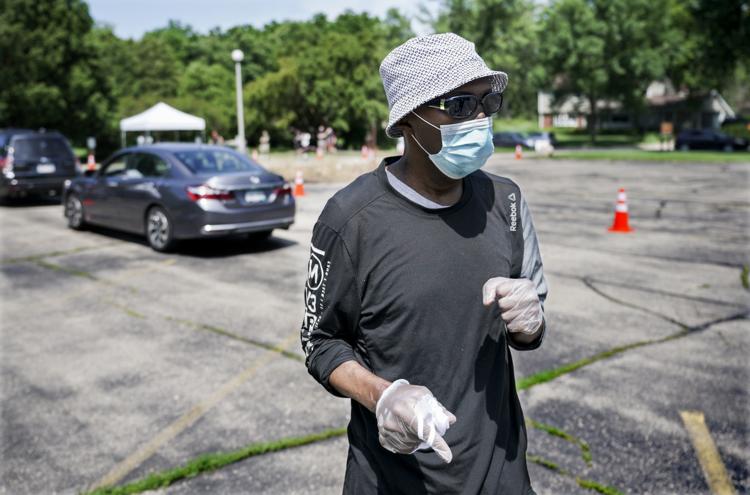 Testing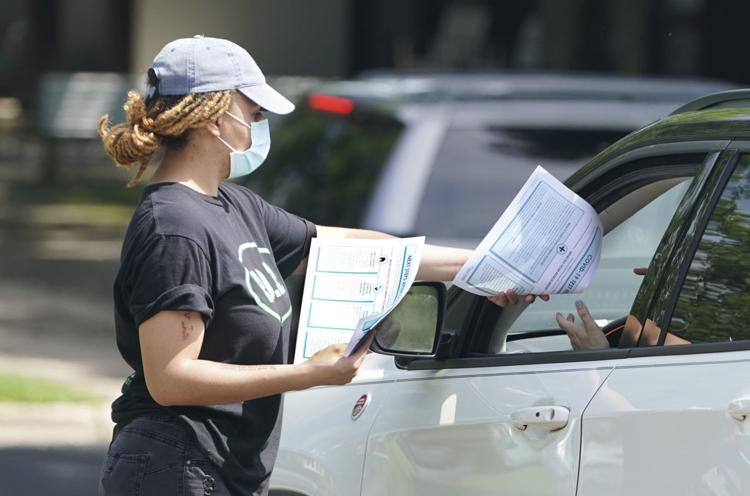 Virus testing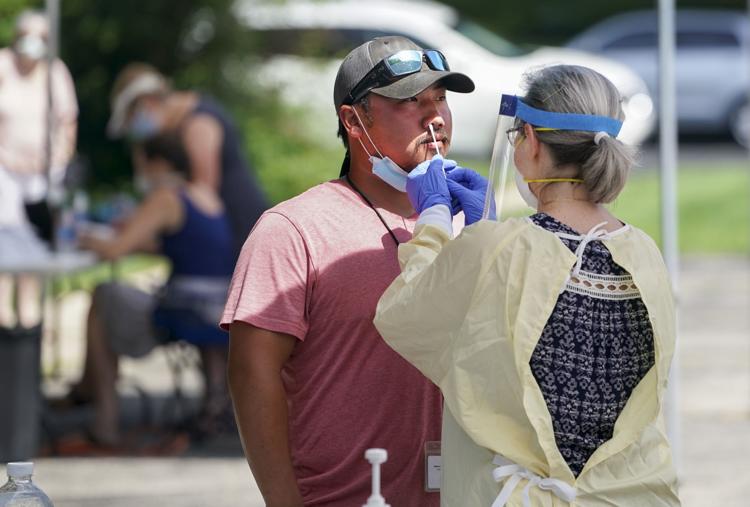 Henry Vilas Zoo reopens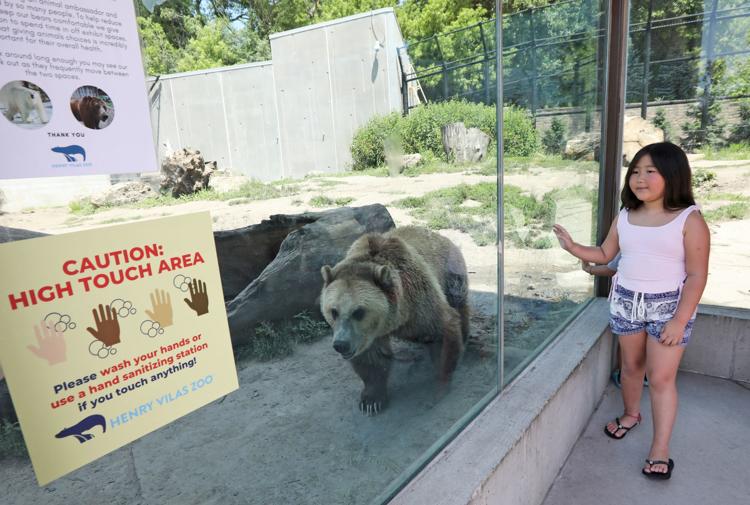 Union Terrace reopening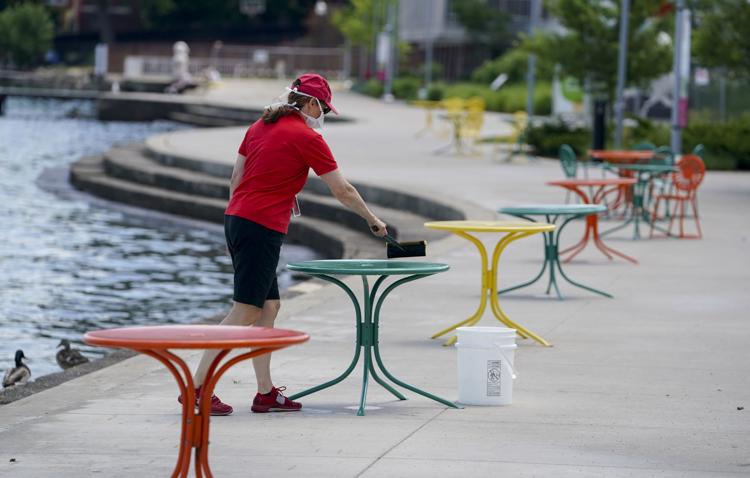 A Day to Remember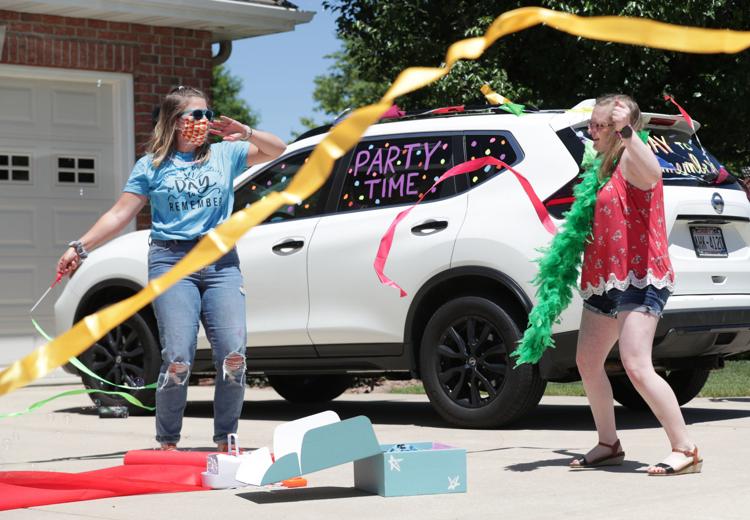 West High grads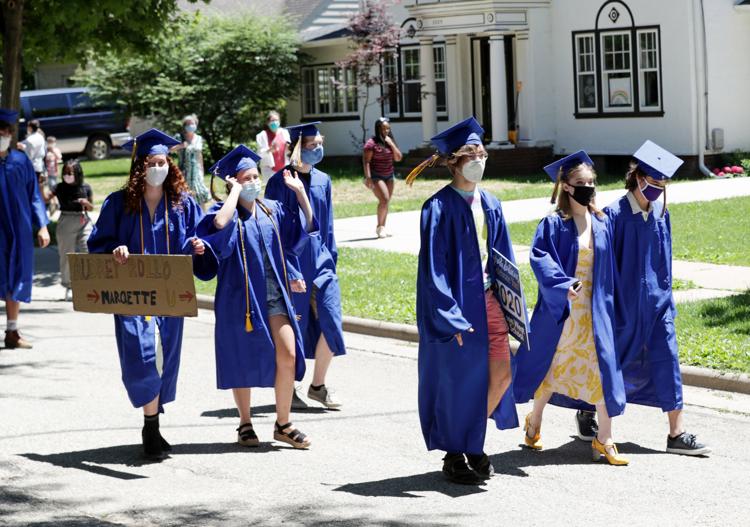 Pool openings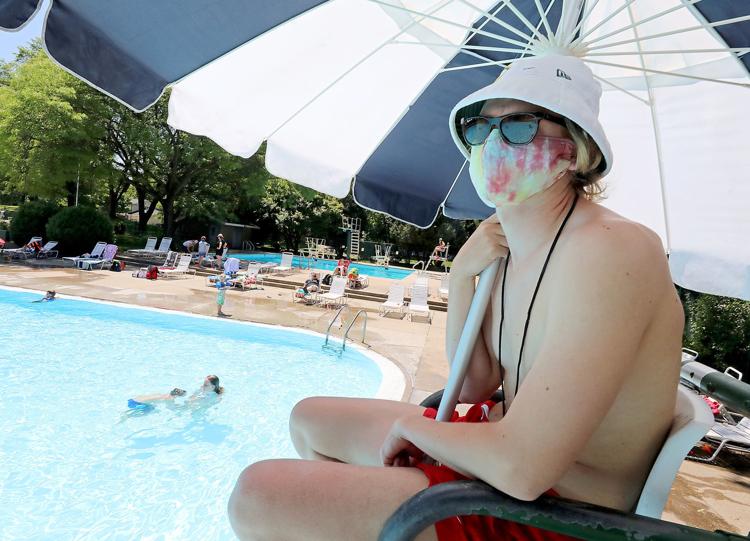 Grads on the Yahara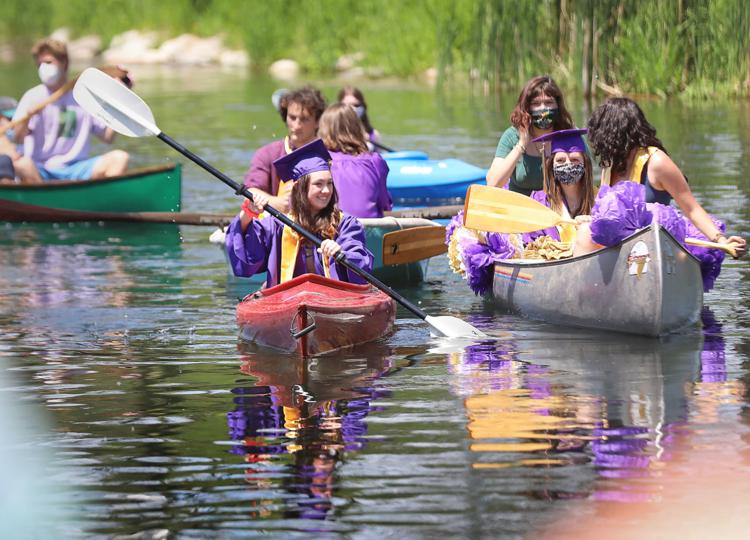 Fifth-grade graduation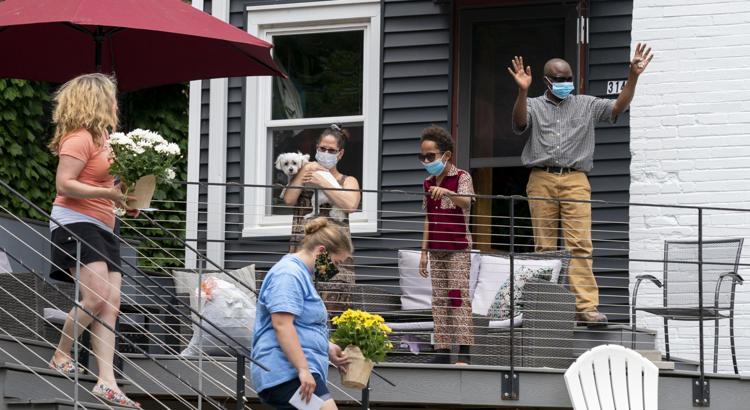 Tribes battling steep losses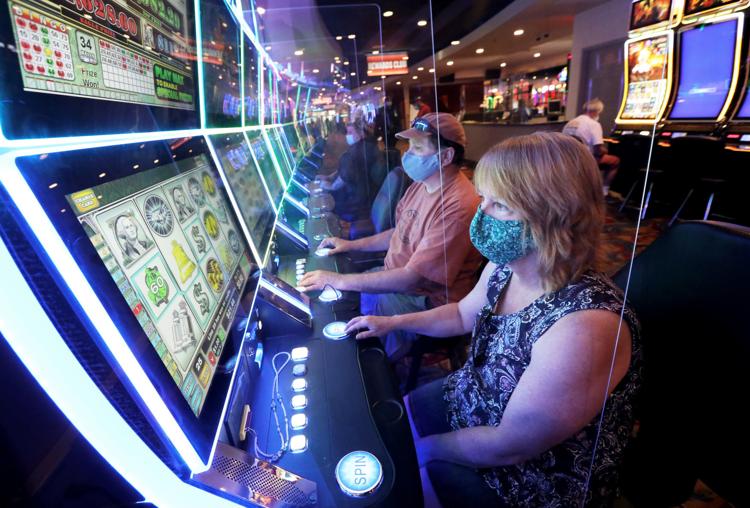 COVID-19 openings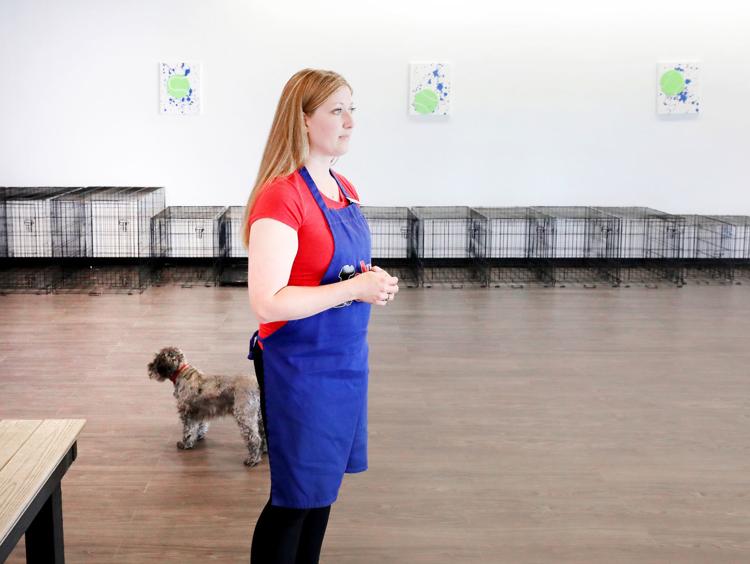 Picking up belongings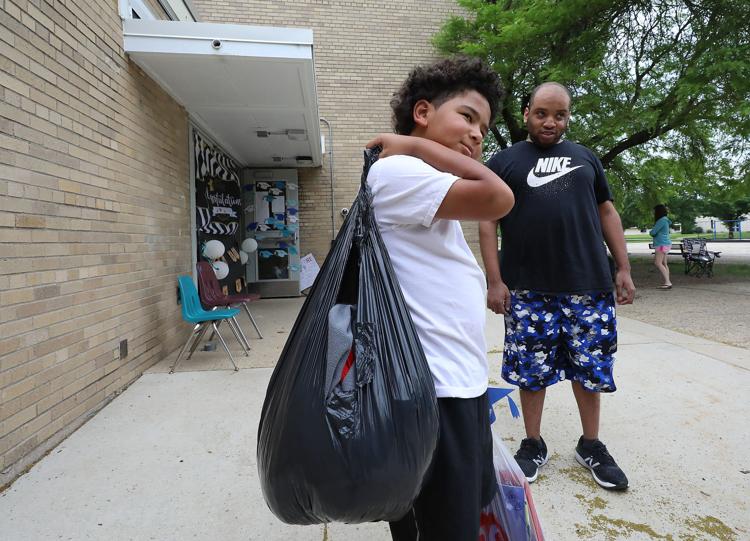 Downtown Businesses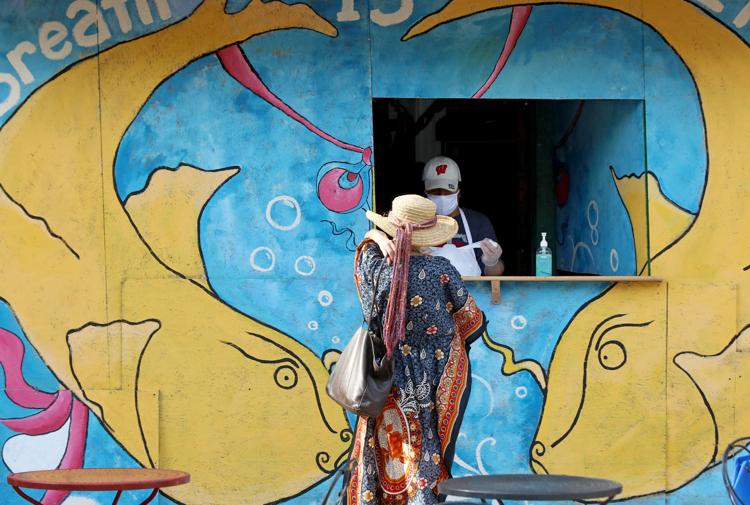 Covid transportation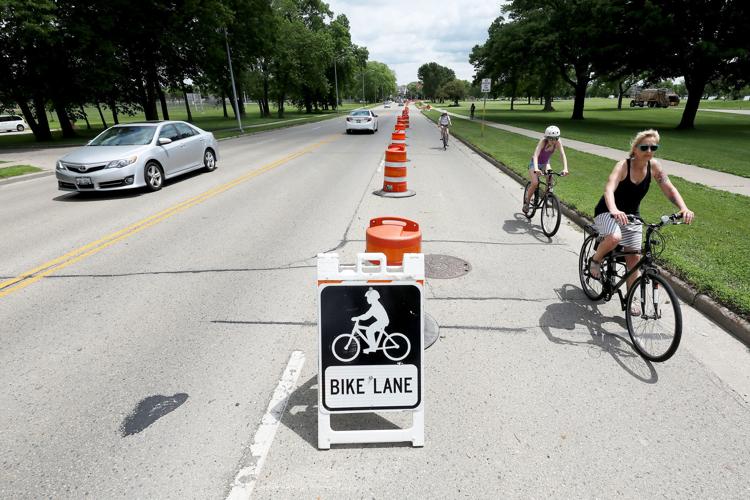 Church capacities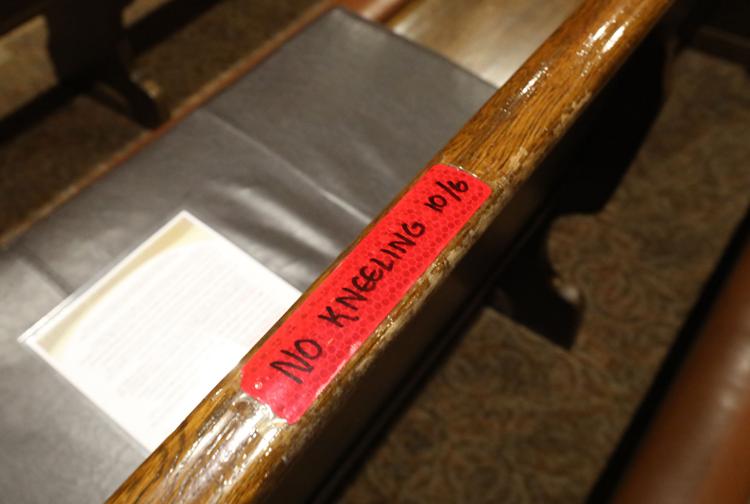 Church capacities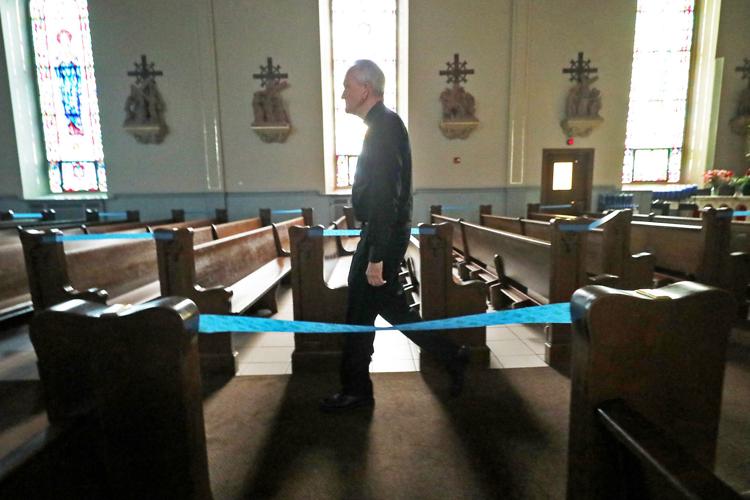 Prepping for reopening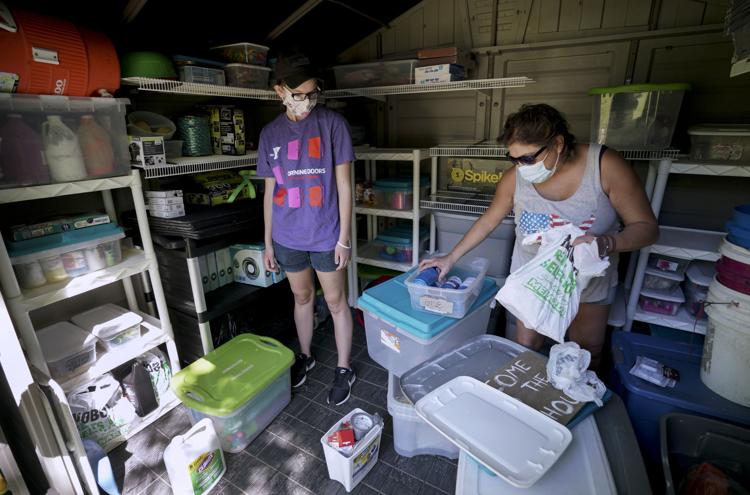 Warner Park - screening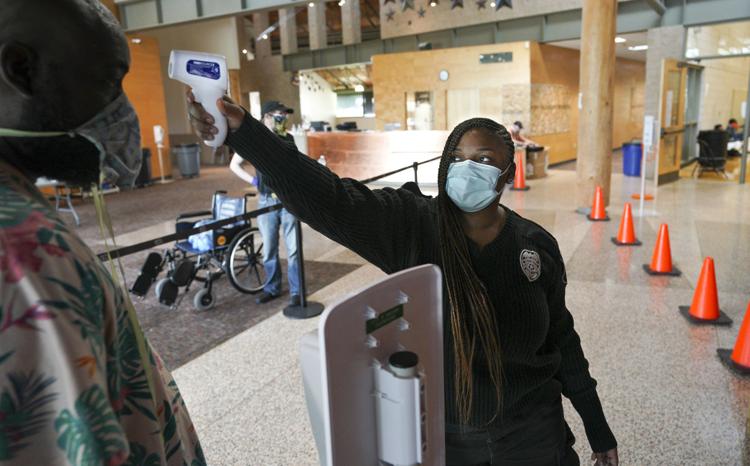 Outdoor Dining East Main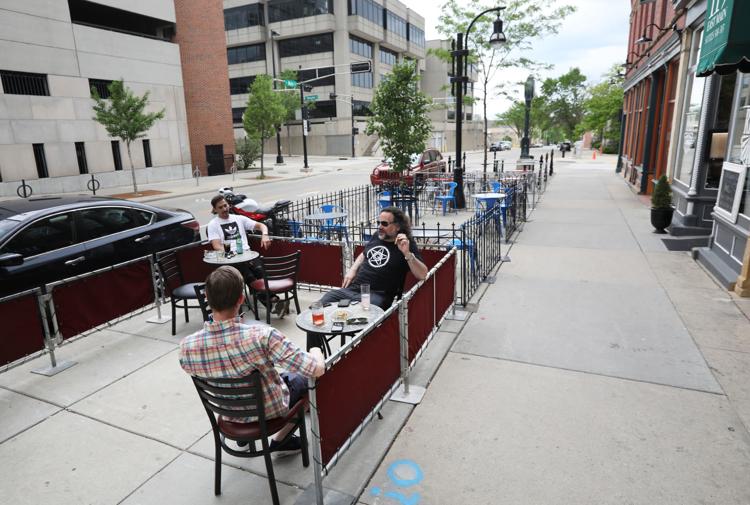 Spacing out customers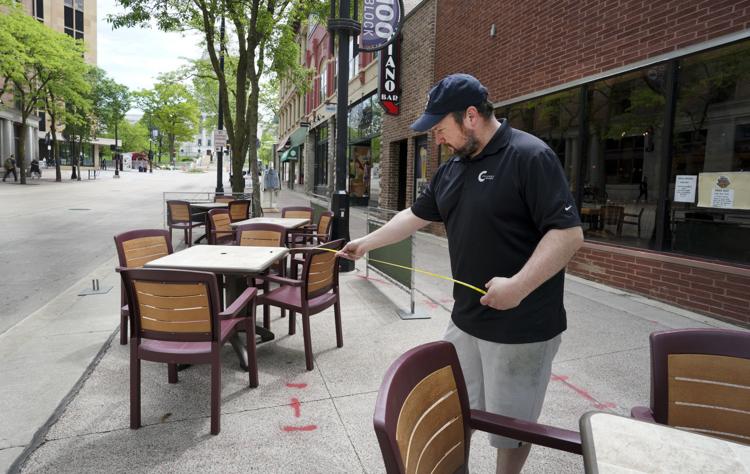 Getting a tattoo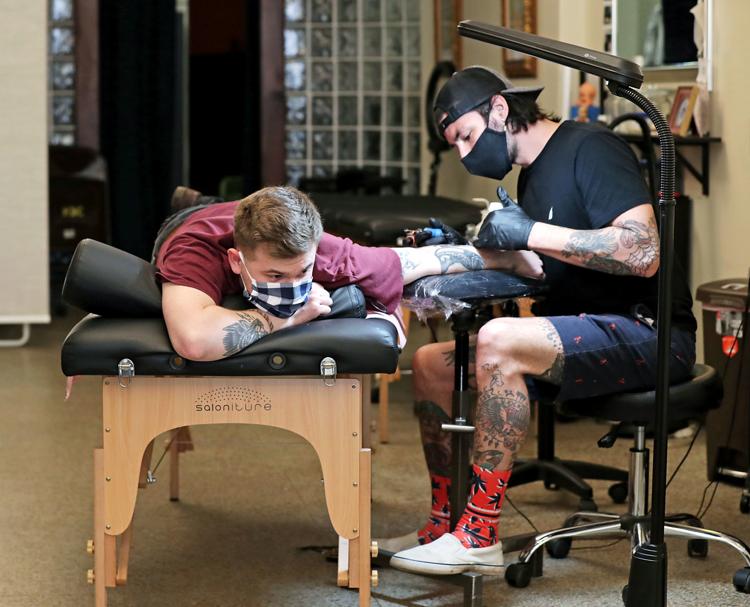 Memorial Day ceremony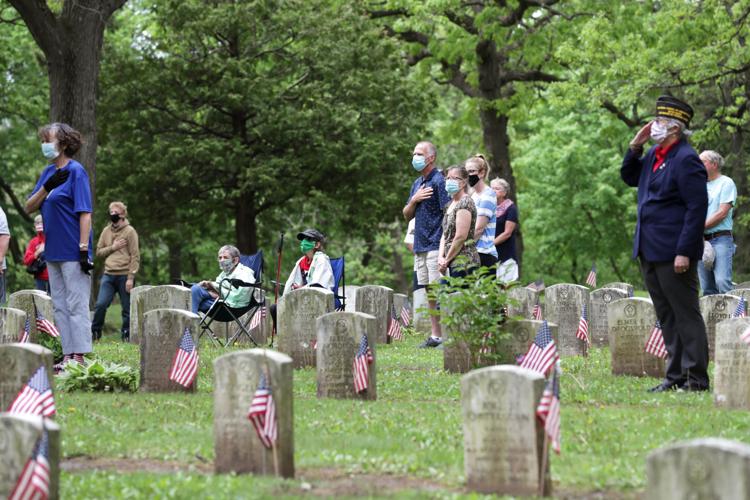 Memorial Day weekend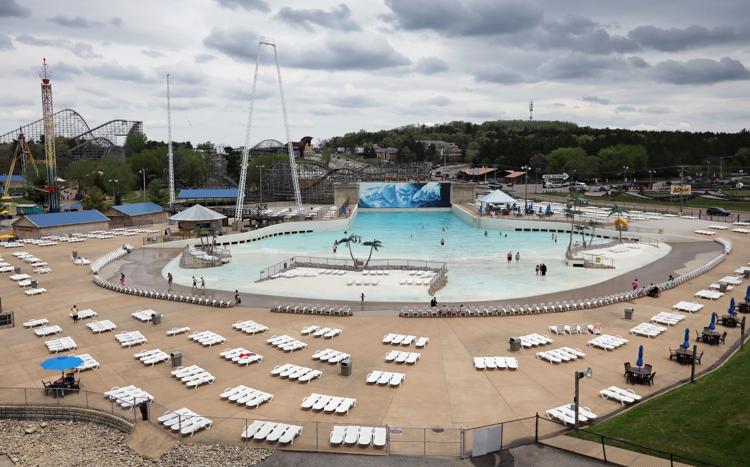 Tom Diehl, Tommy Bartlett Show not opening 2020, State Journal photo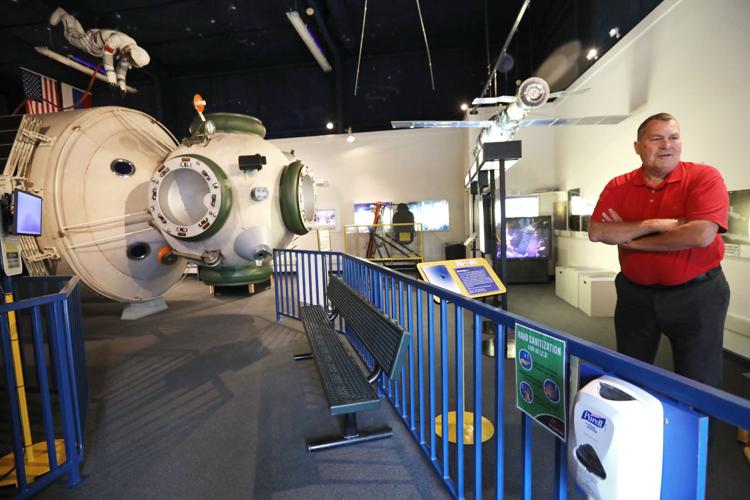 Salons Opening
Fitness openings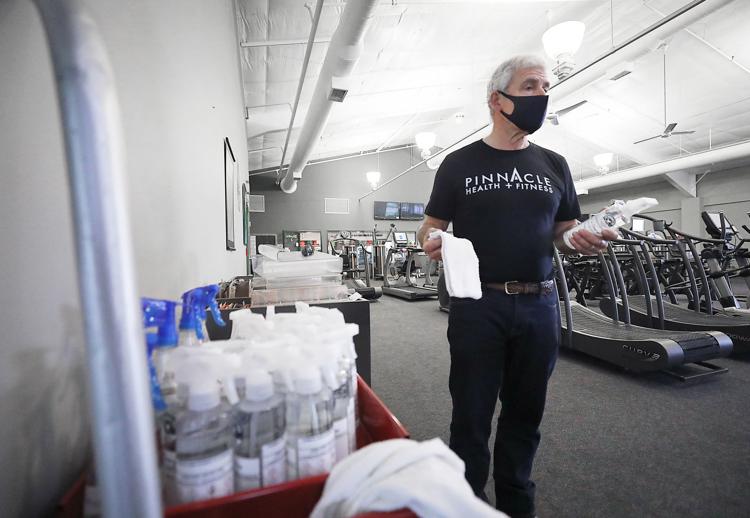 Duck Pond Drive-In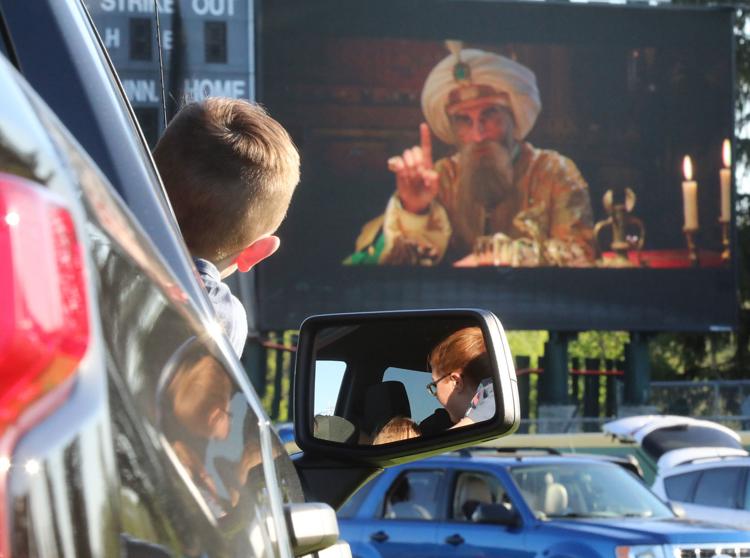 Memorial Union crowd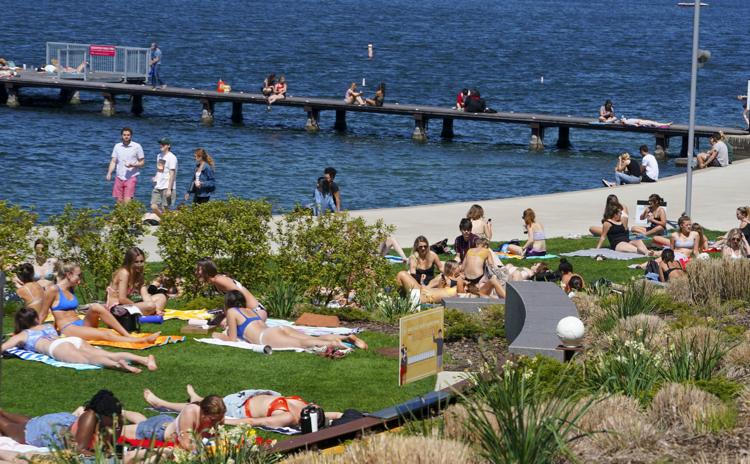 Child care at YMCA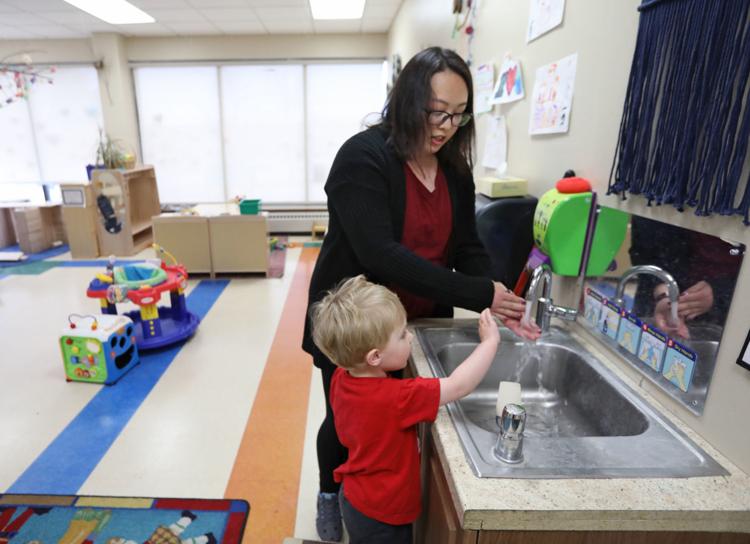 Bikers on Arboretum Drive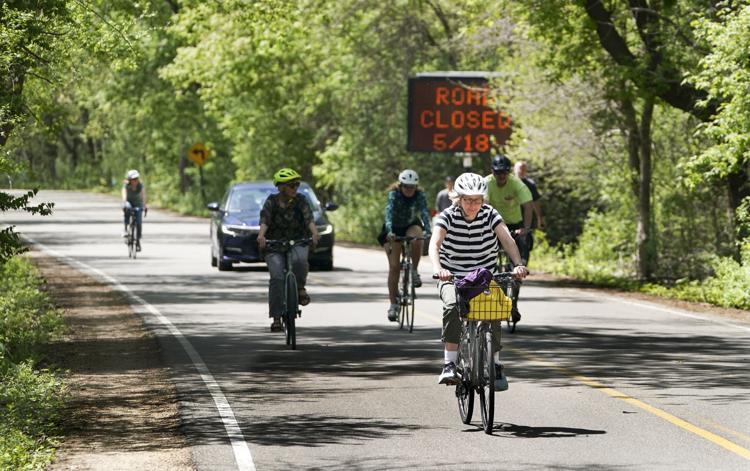 Brittingham Boats
Restaurant open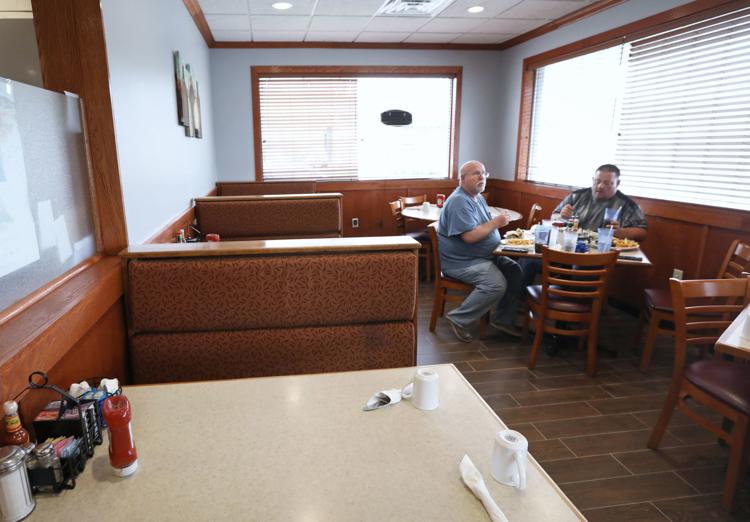 COVID-19 businesses reopen
Restaurant, bars reopen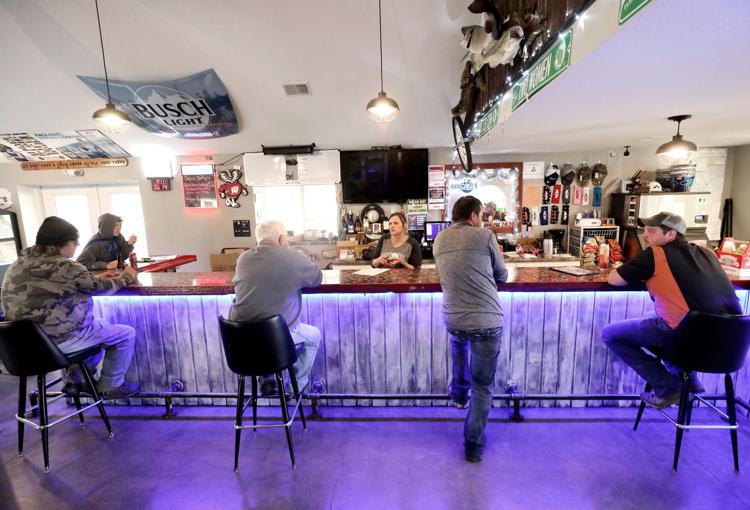 Dentist with patient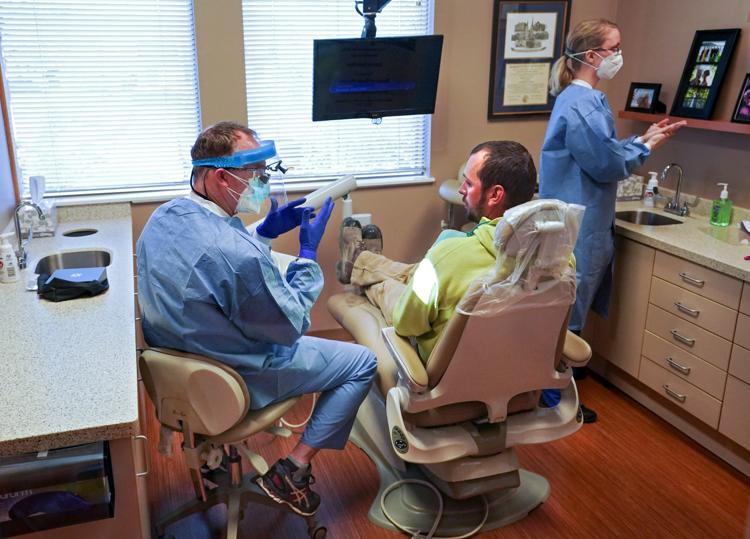 Dane County institutes order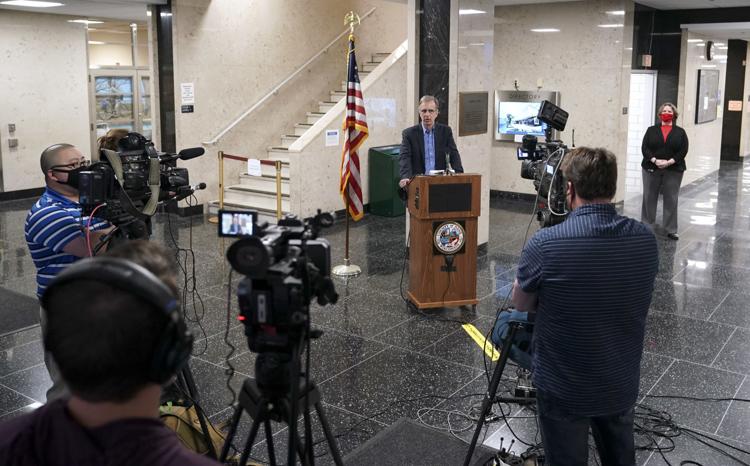 Carry-out food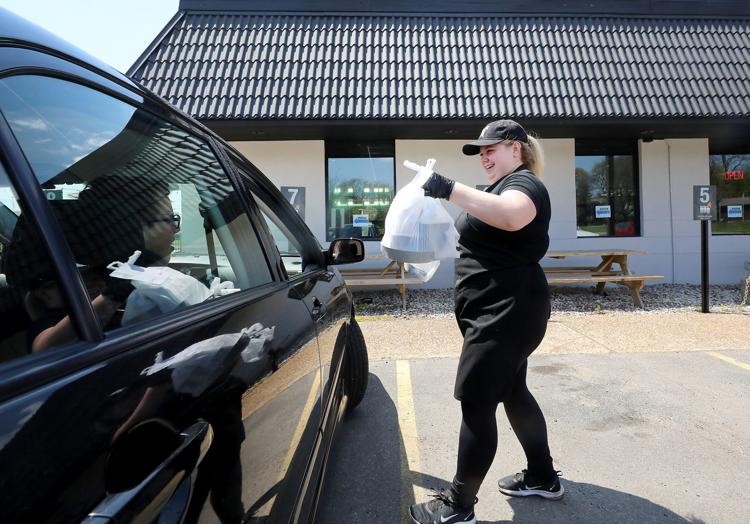 Small retailers reopening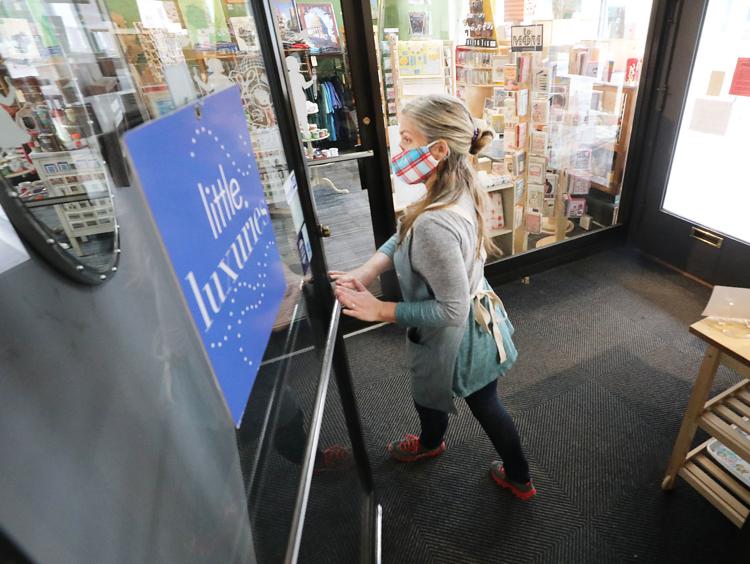 Shoe store reopening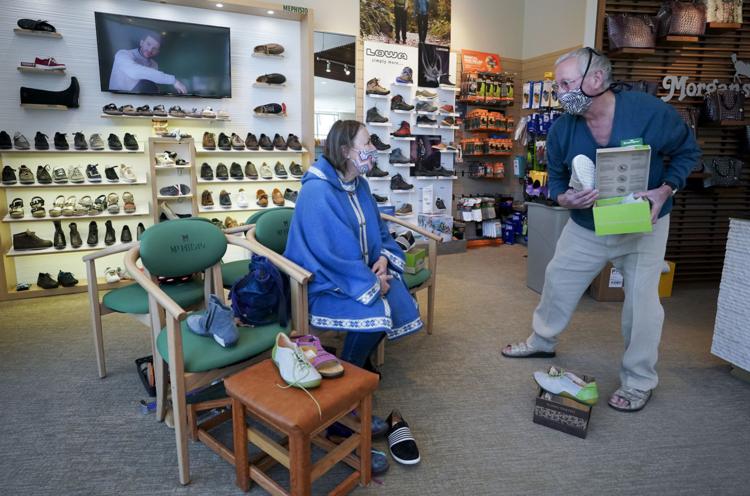 COVID 19 testing site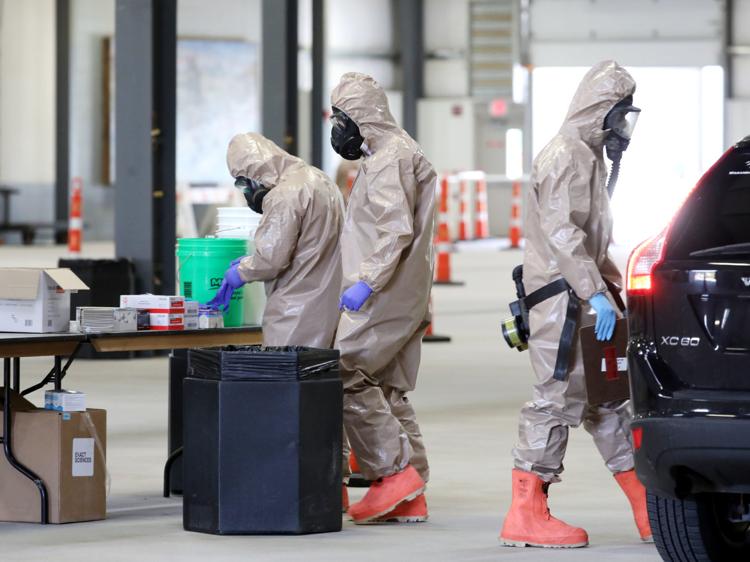 COVID 19 testing site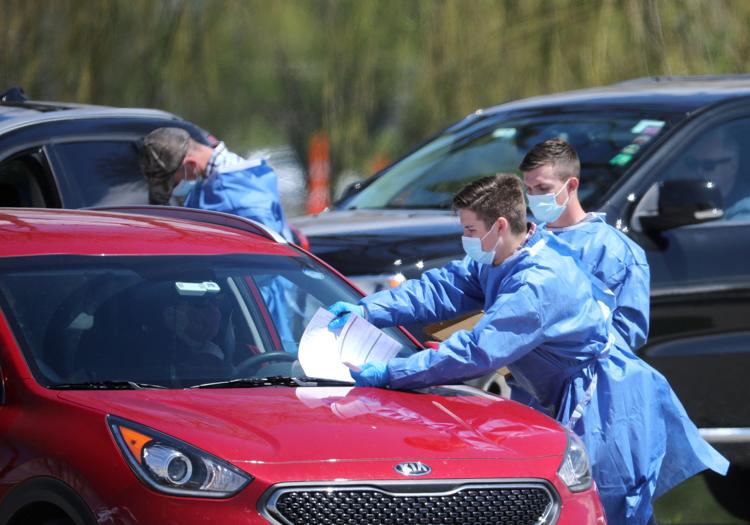 UW-Madison virtual graduation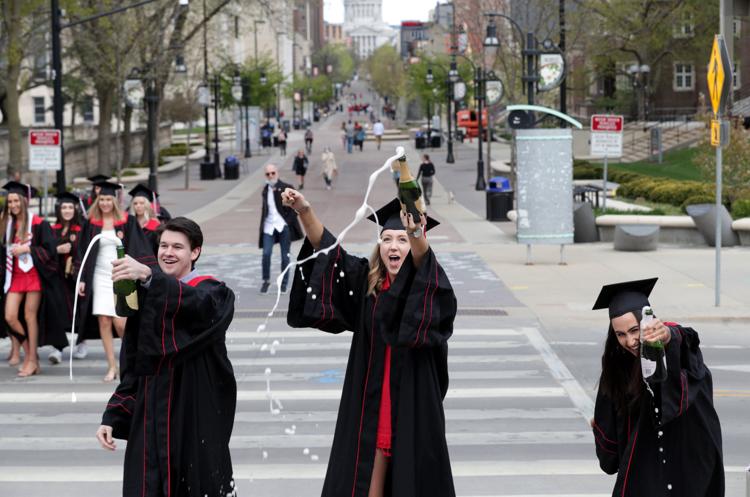 Monona Library Curbside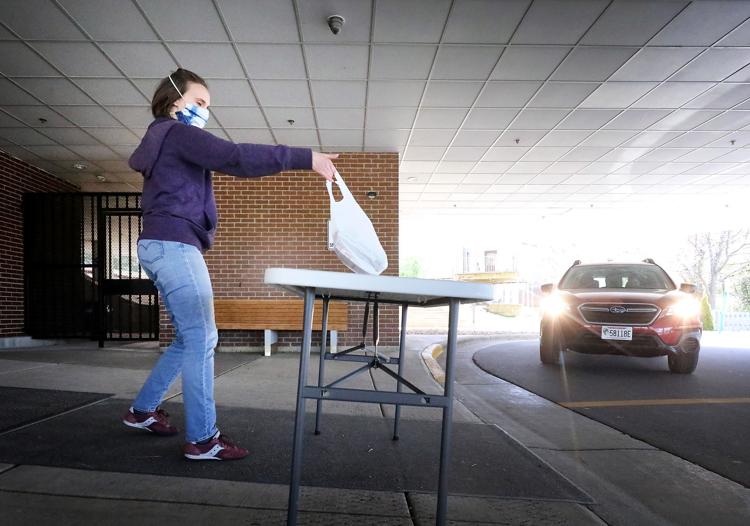 COVID-19 meat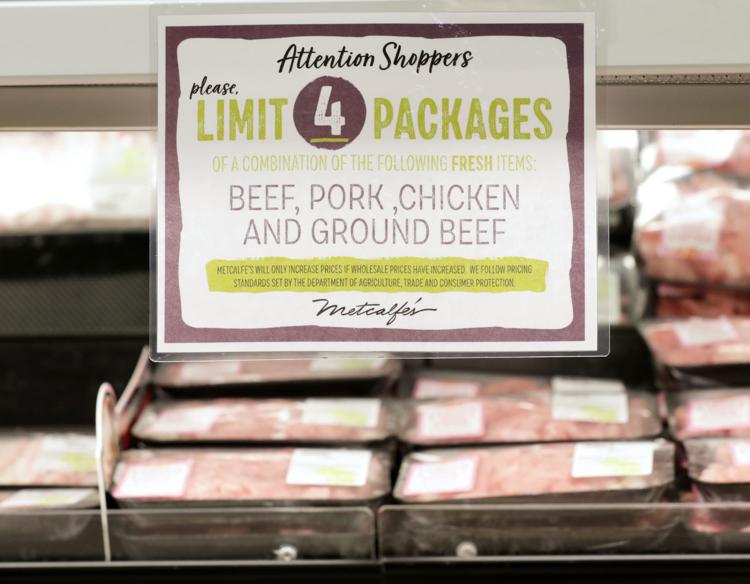 Homeless in parks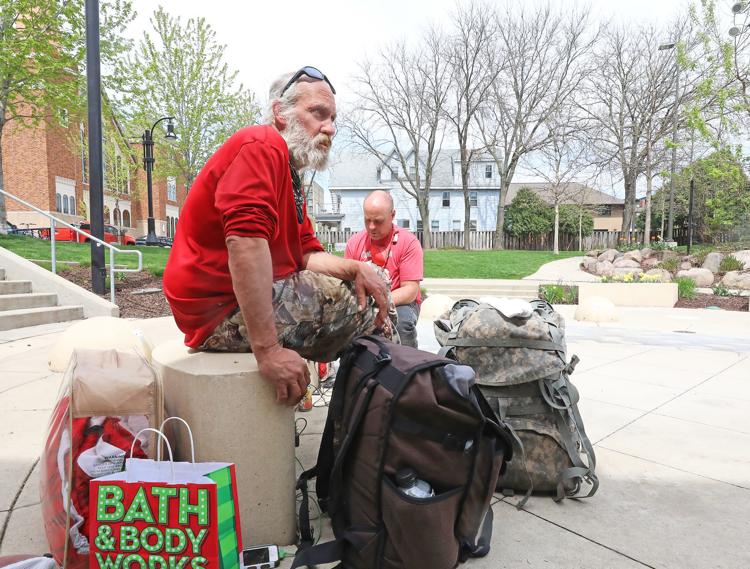 UW Commencement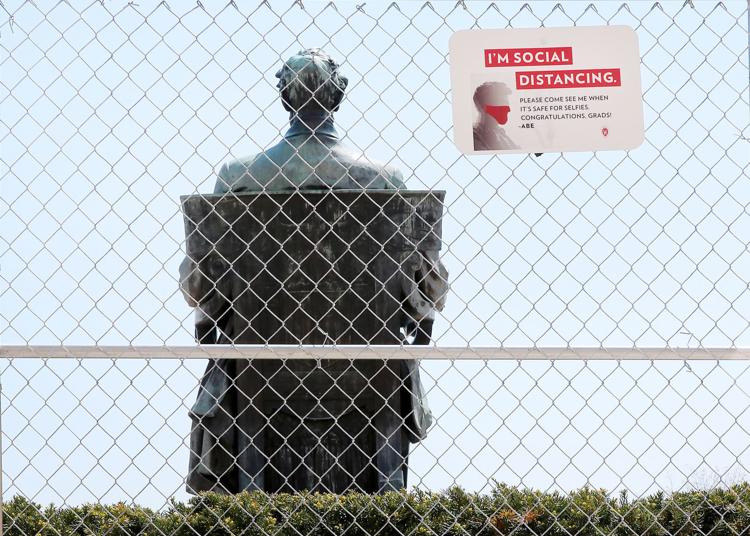 River Food Pantry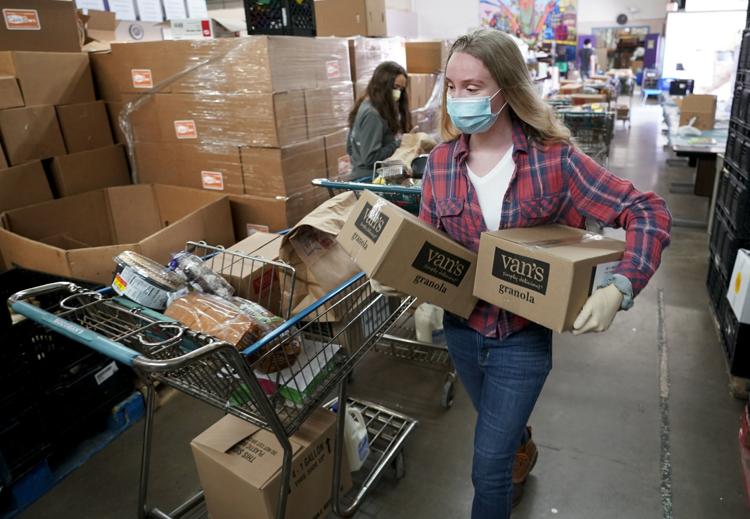 Dane County tourism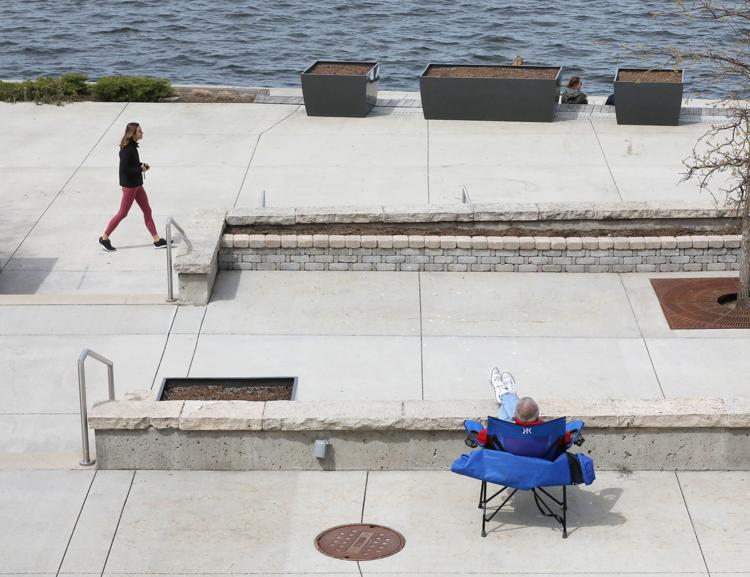 "Outside Looking In: A Drive-Thru Exhibition"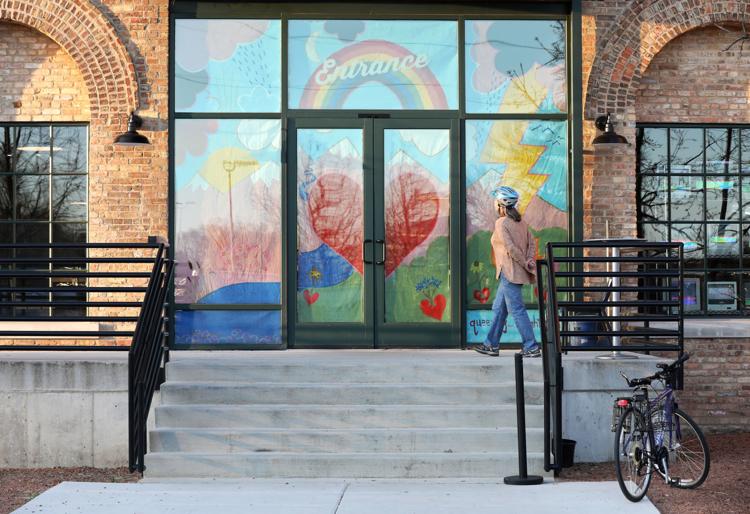 COVID-19 Menards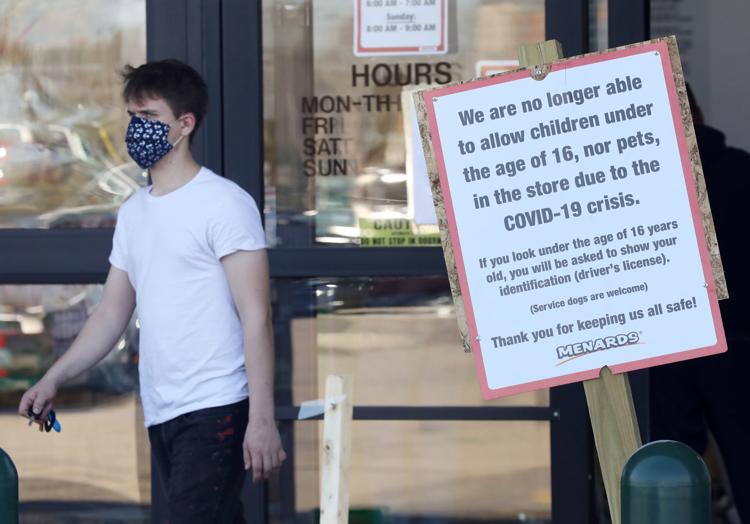 Covid Assembly Hearing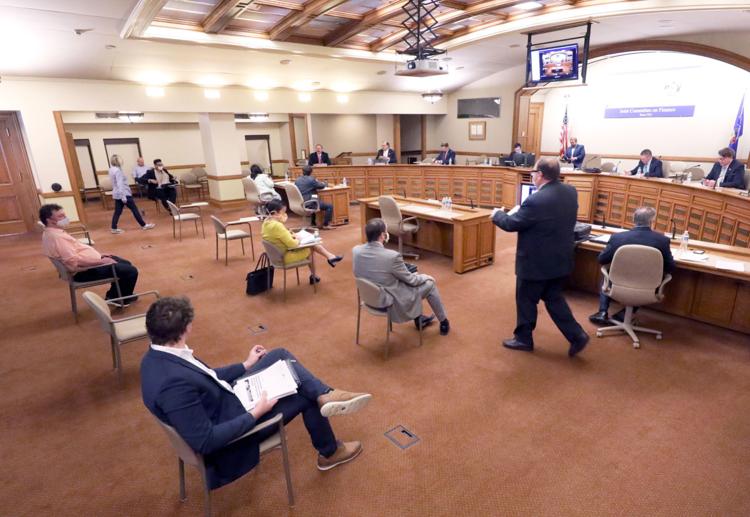 UW furloughs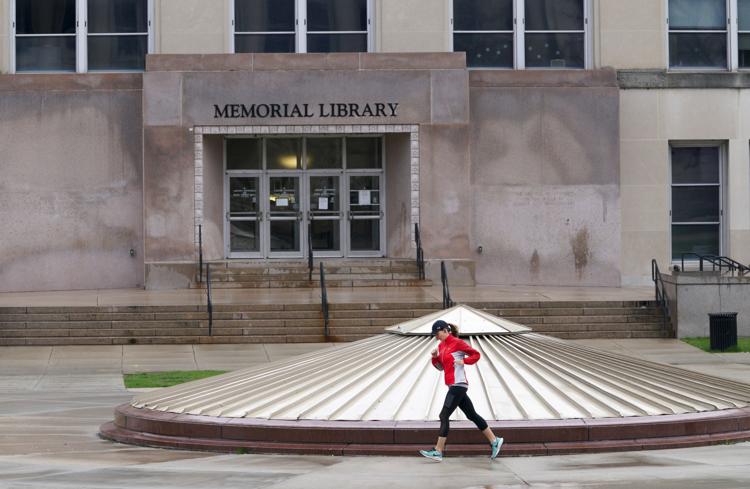 Stay safe, Badgers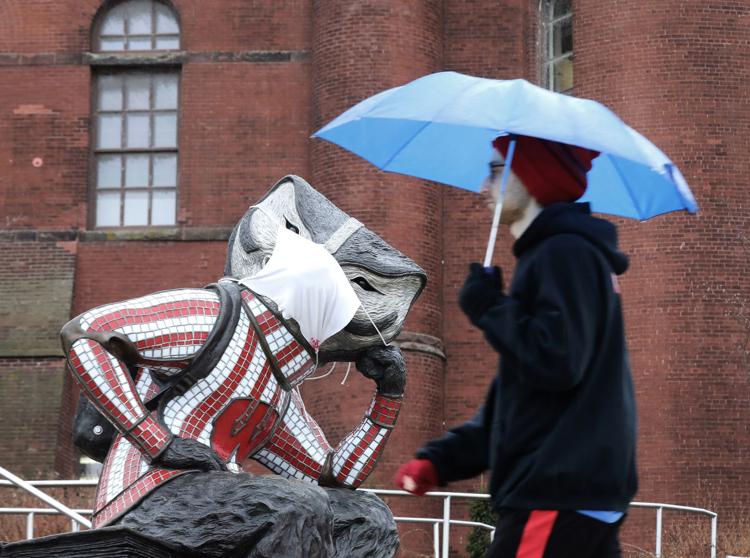 Celebrating 103 - From a distance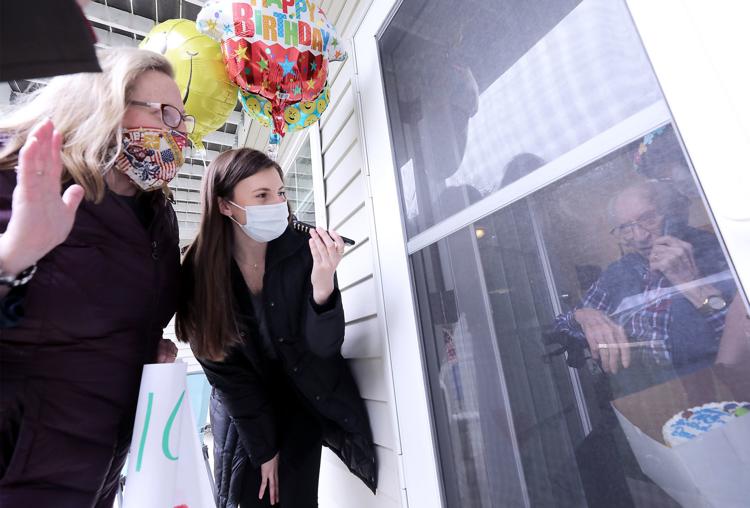 COVID-19 protest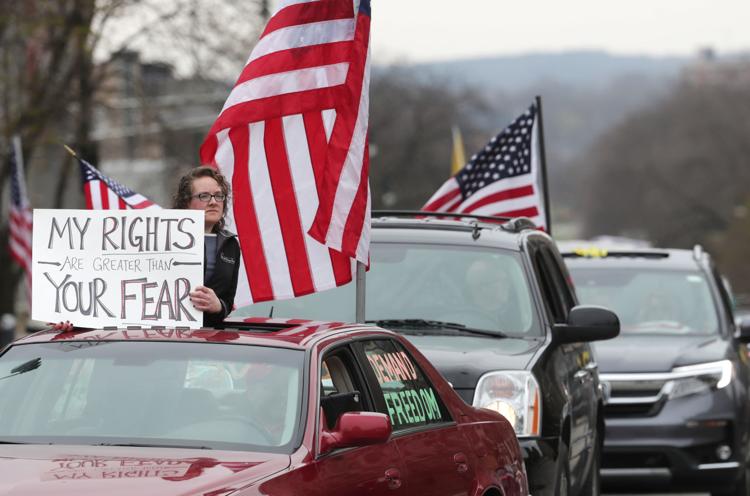 COVID-19 candle installation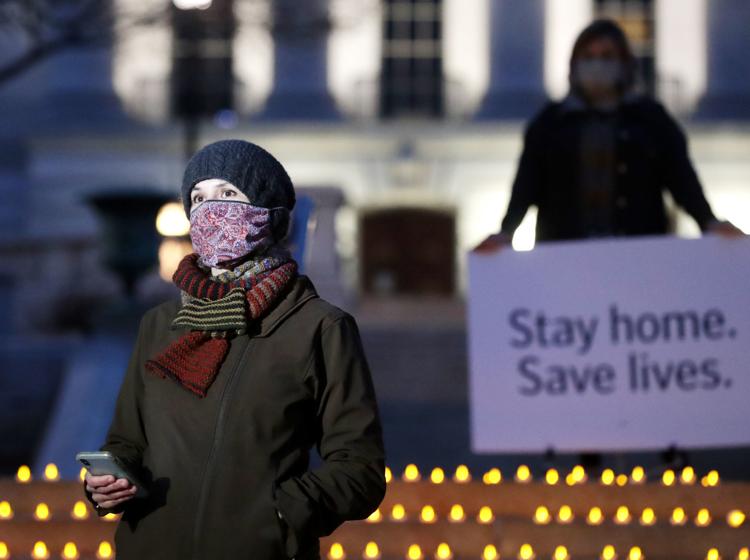 COVID-19 candle installation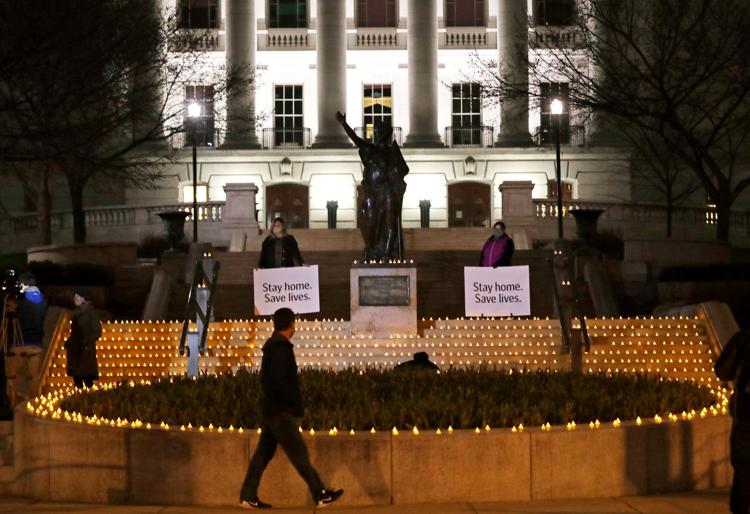 A fishing opener amid COVID-19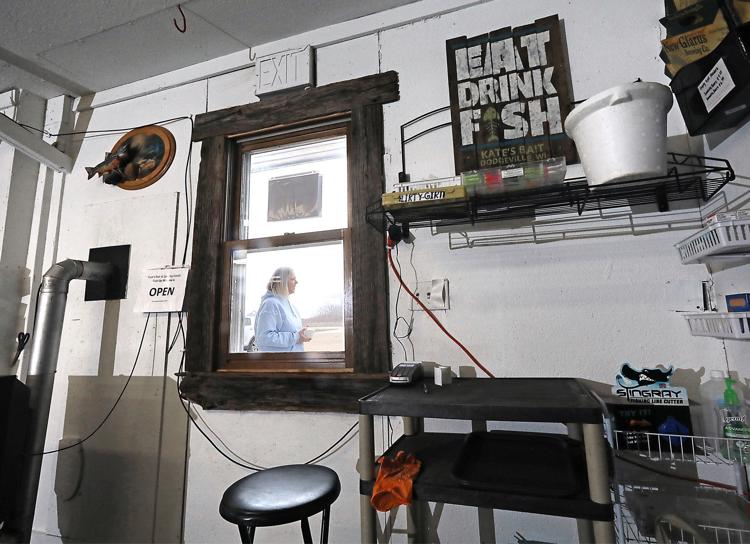 COVID-19 UW-Madison students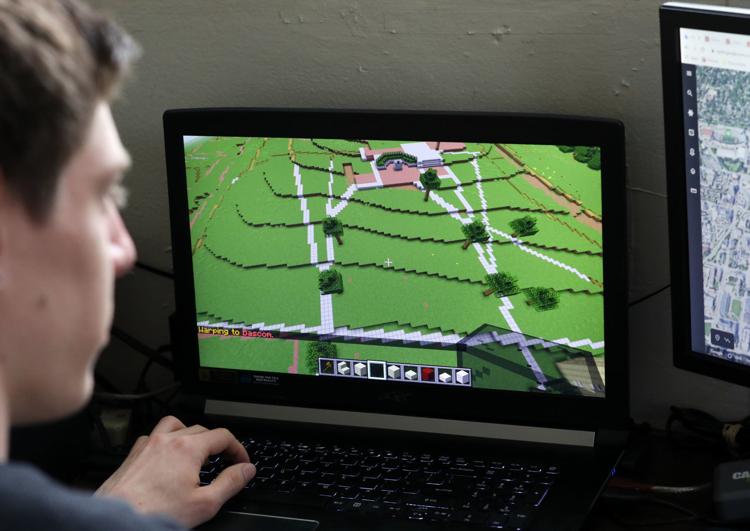 Covid Public Employees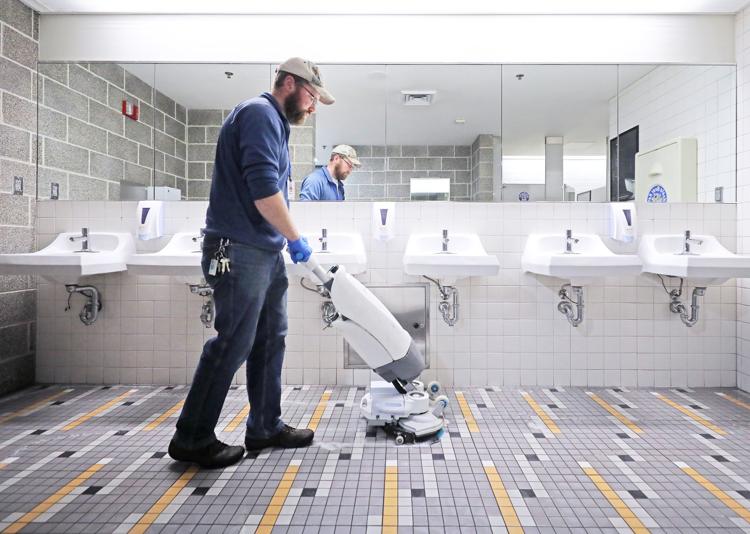 Act of Appreciation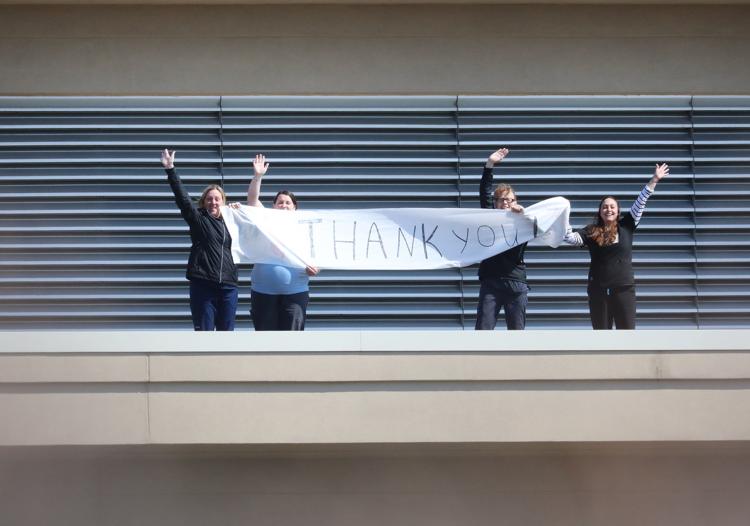 Brazelton with video screen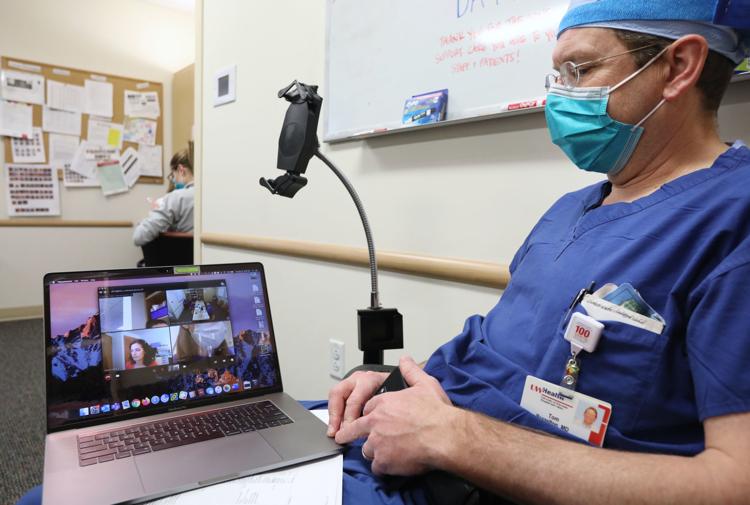 Saris stays busy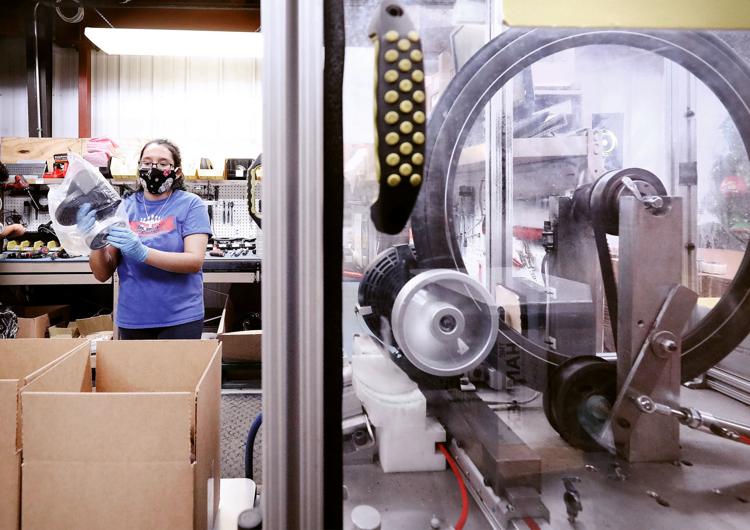 Absentee ballots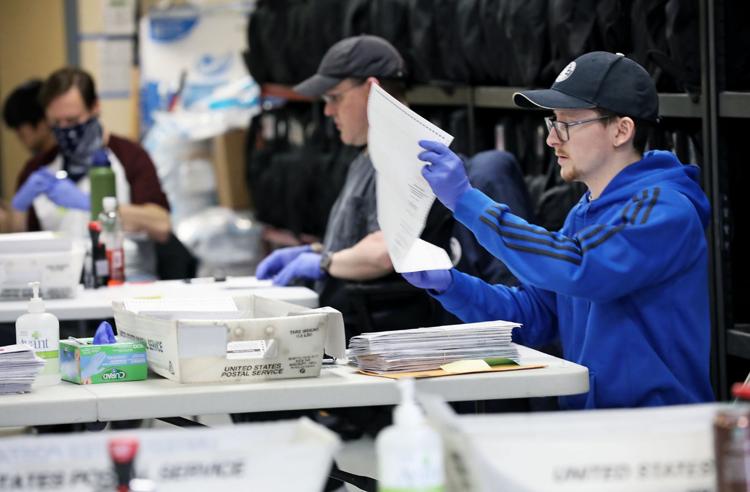 UW Covid Testing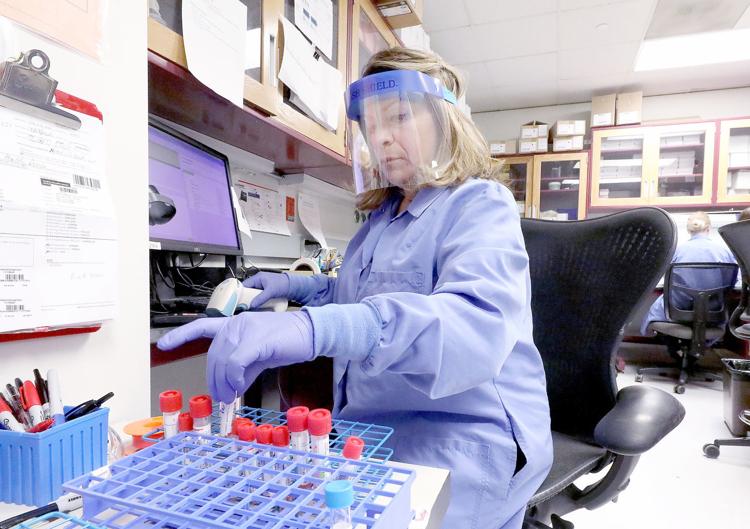 Covid State Parks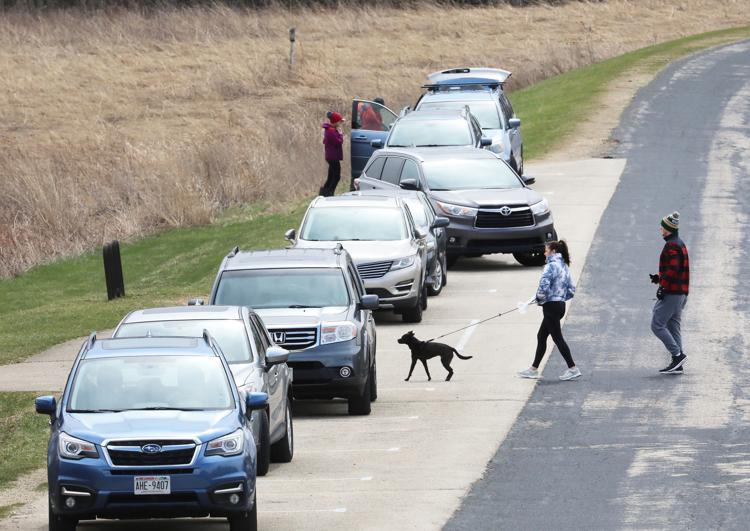 Easter baskets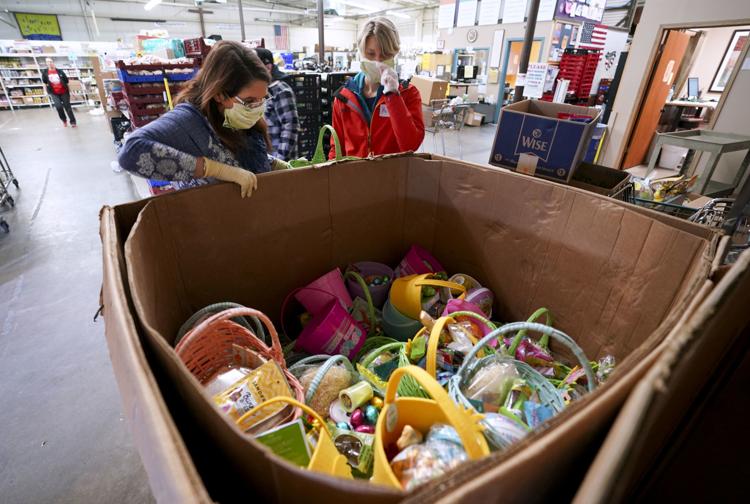 As social distancing progressed into an official order to stay in our homes, Madison has started to look more like an empty shell rather than …
Election Day with COVID-19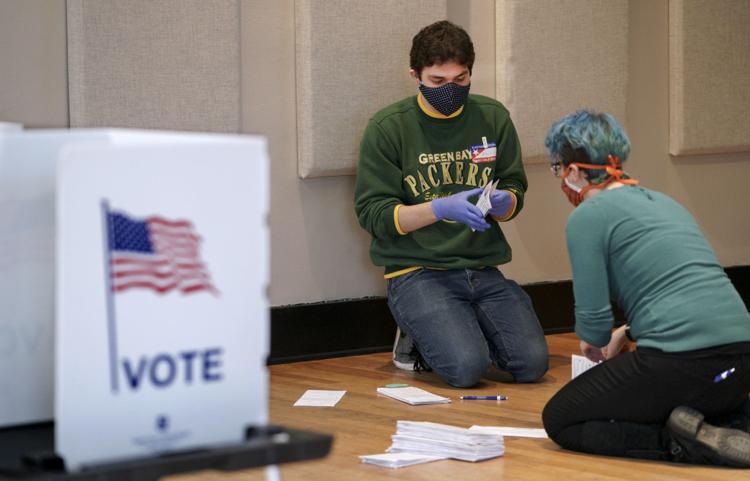 COVID-19 Journaling Project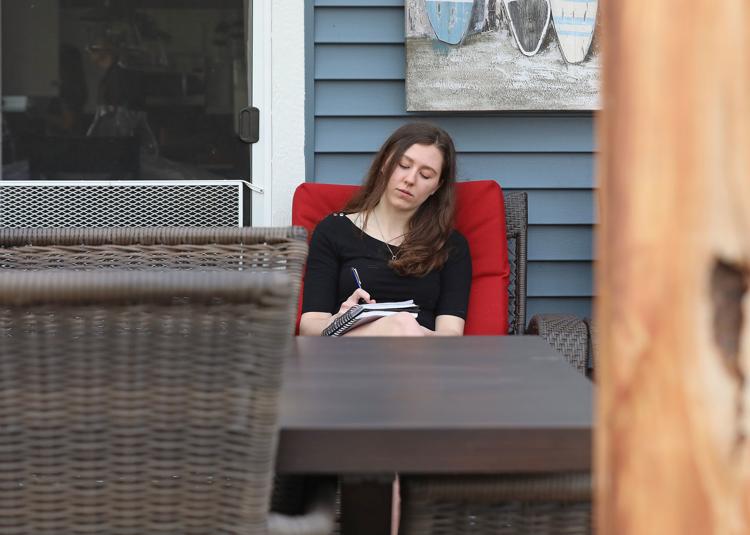 Election Day protest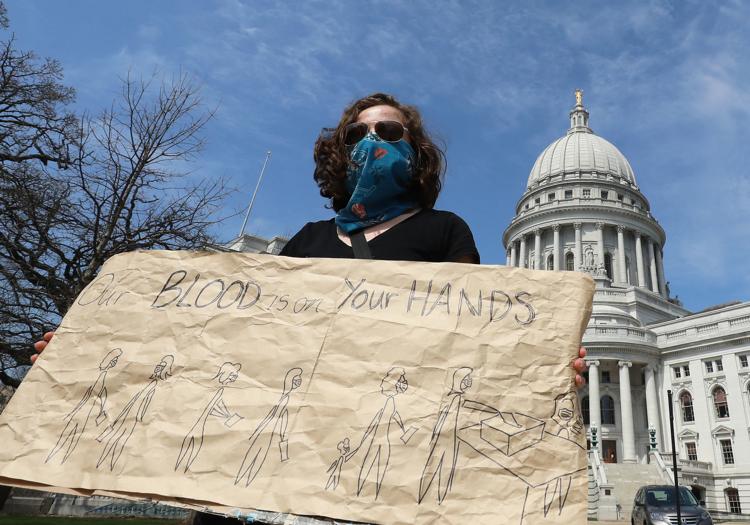 Election Day with COVID-19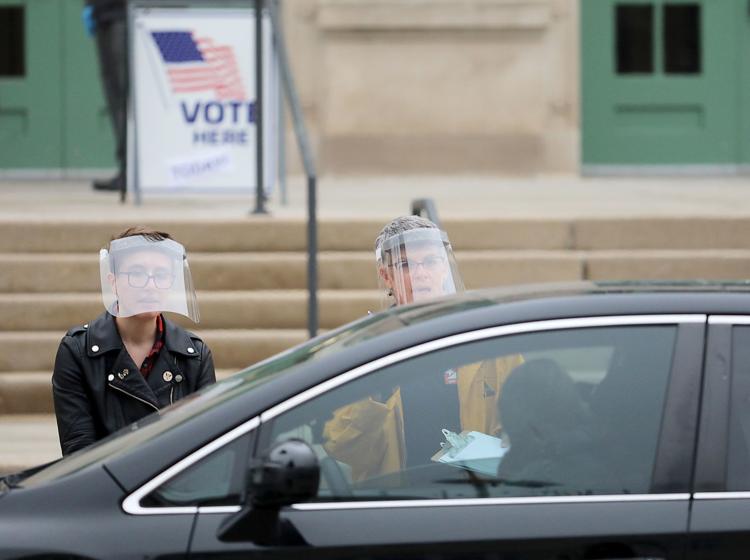 Honoring Essential Workers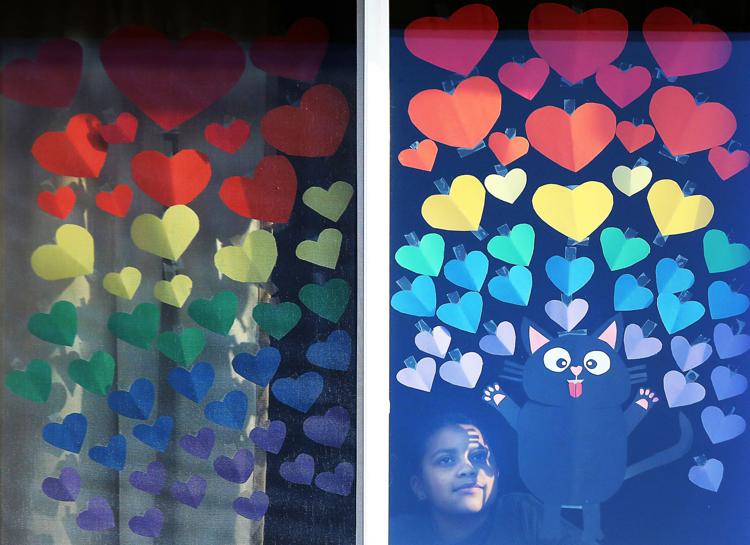 Metro Transit Butler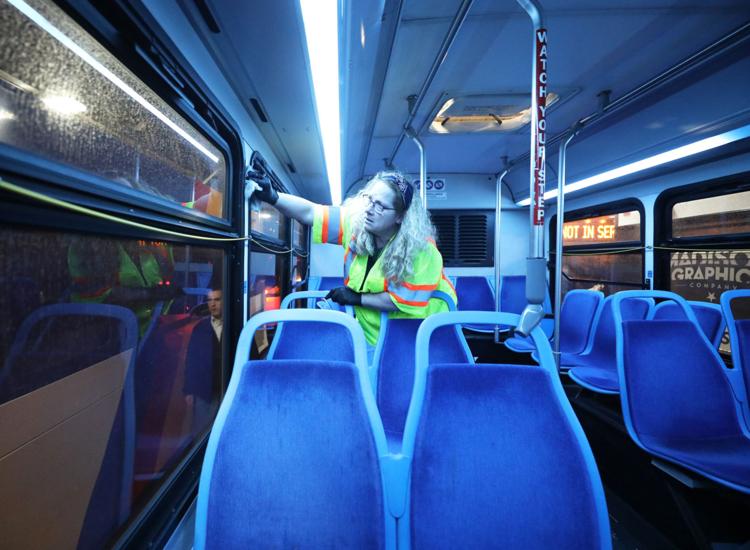 Election set for Tuesday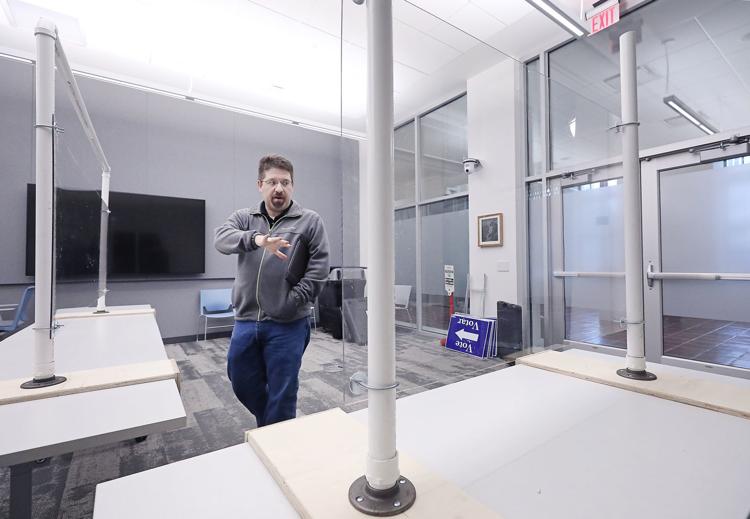 Robots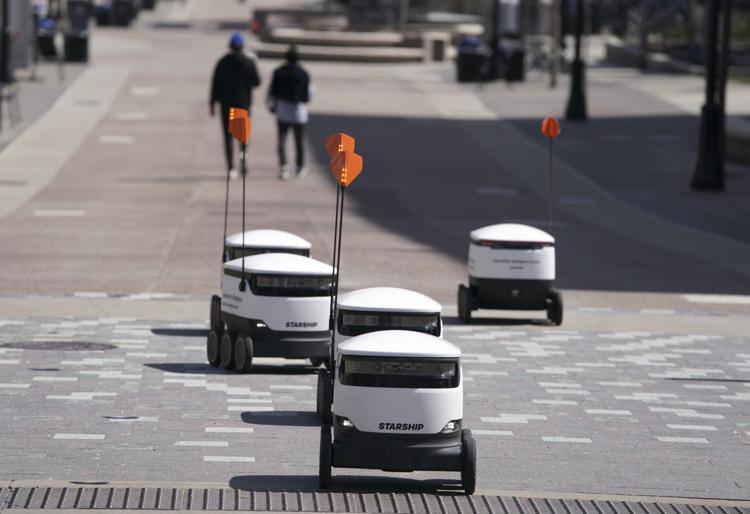 Nolan family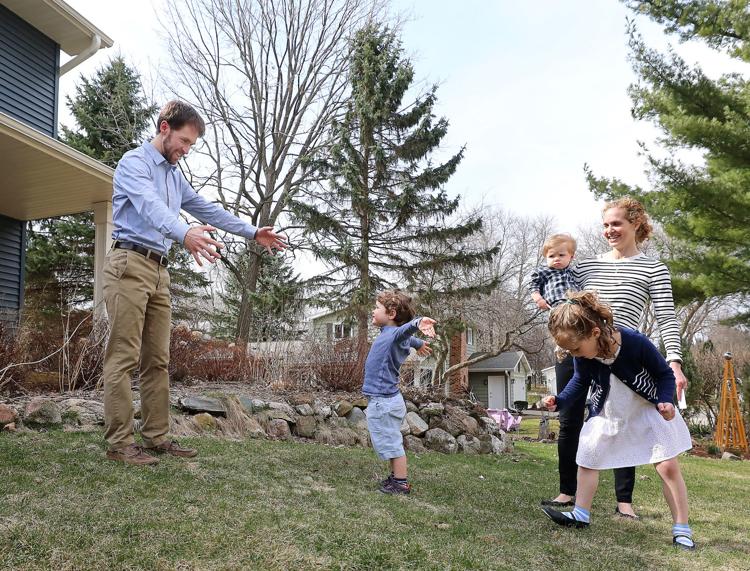 Stressed over closure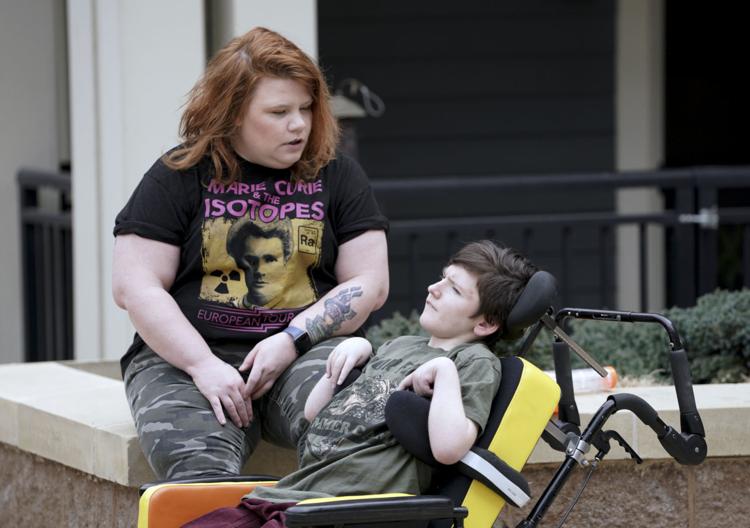 Amy Shircel, former COVID-19 patient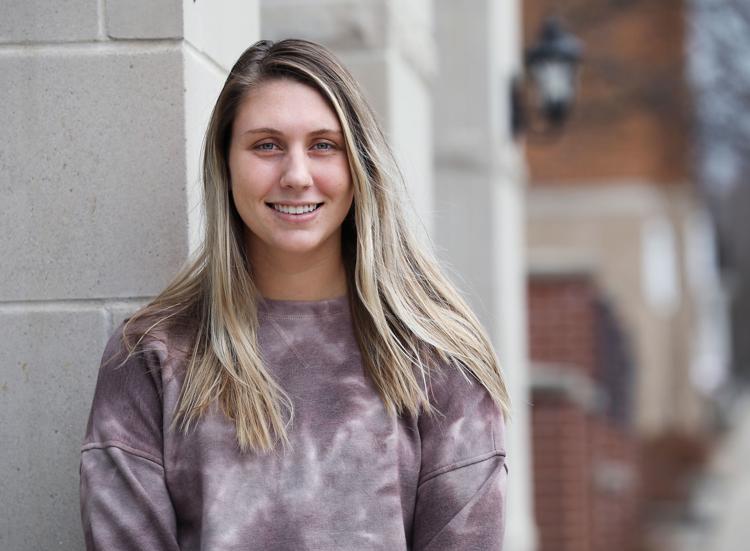 COVID-19 retail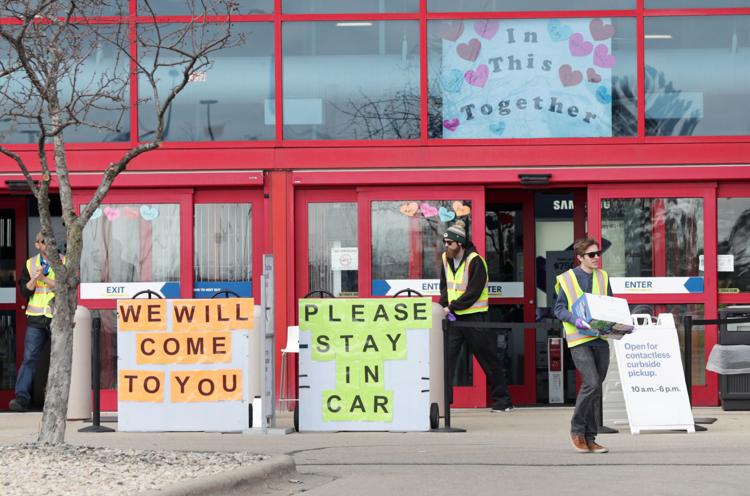 Playground closed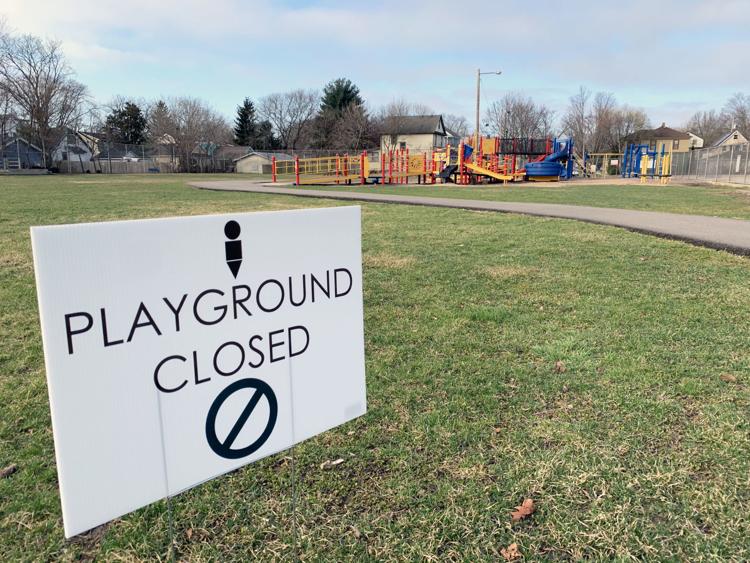 Little Library closed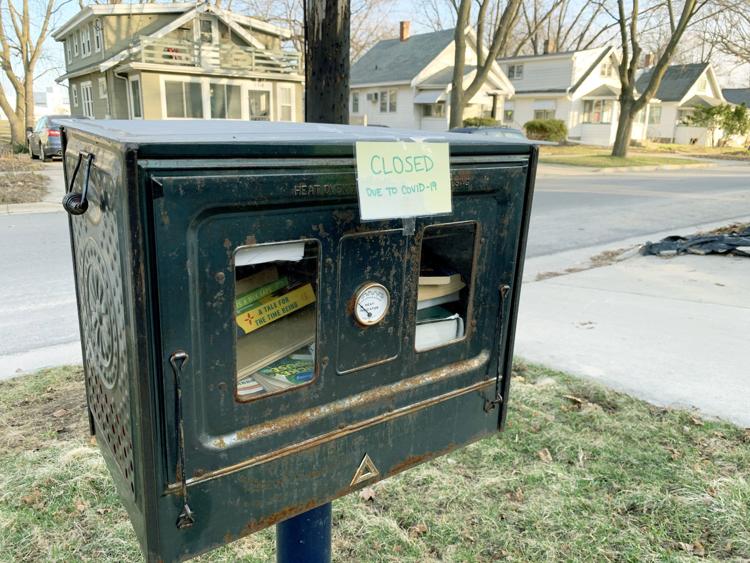 Entryway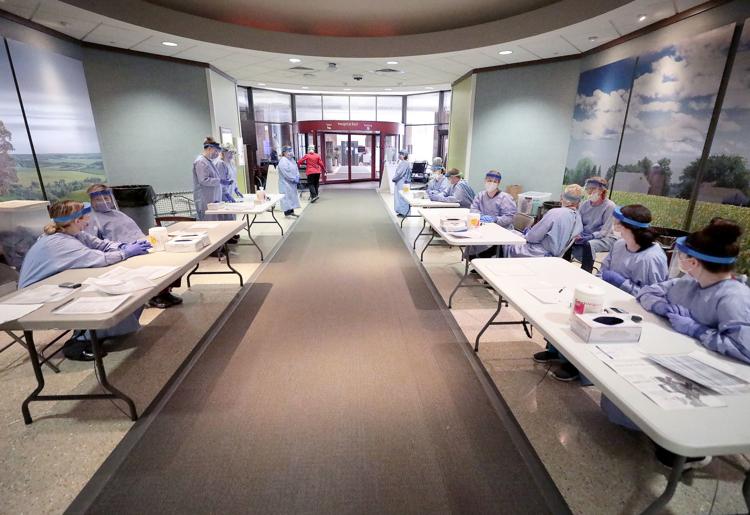 Face shields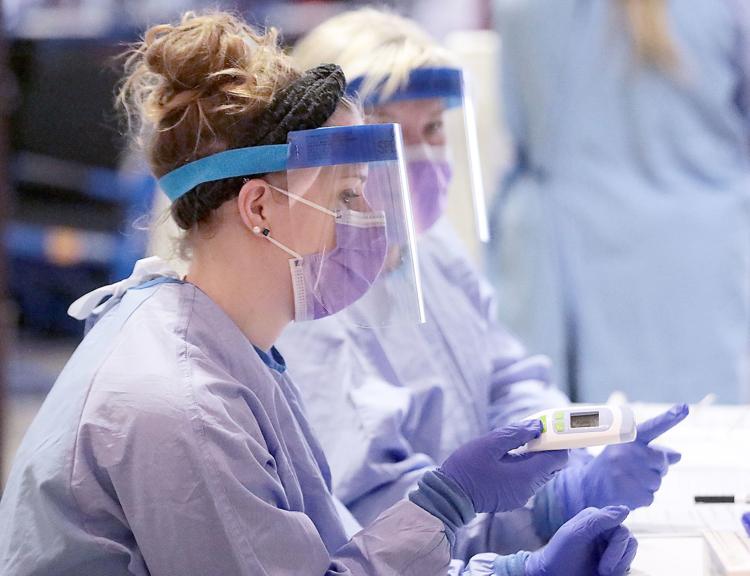 Carwash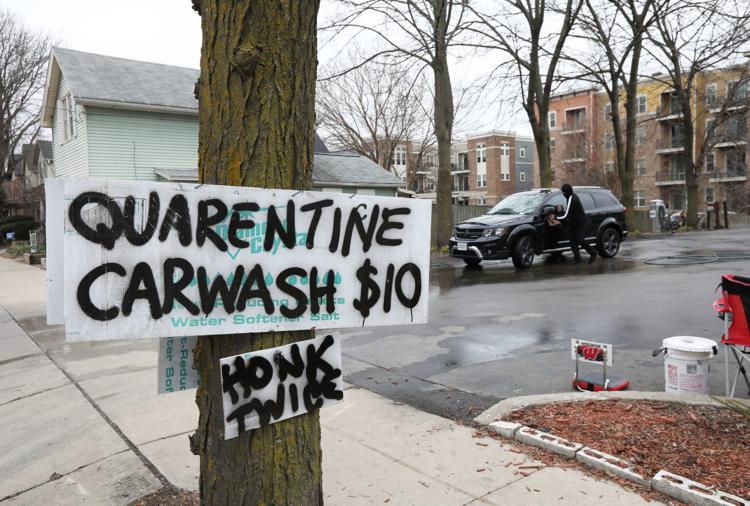 Rent strike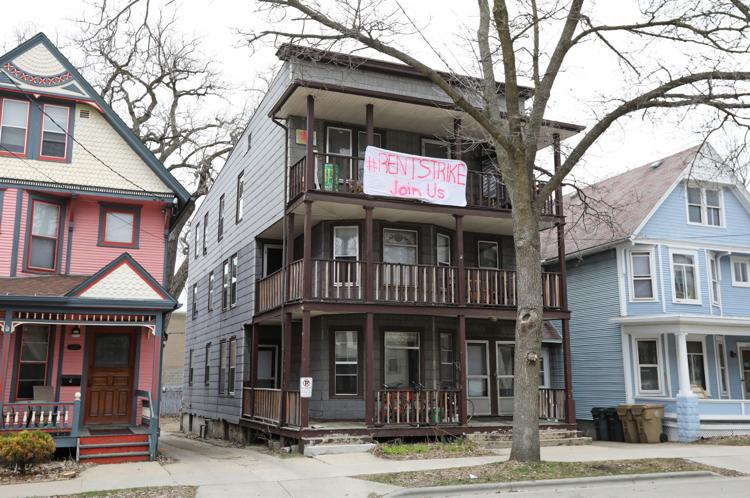 Election COVID-19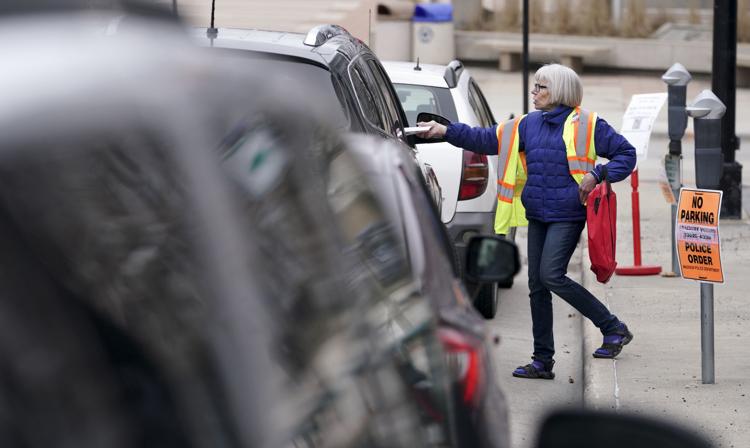 Precious Cargo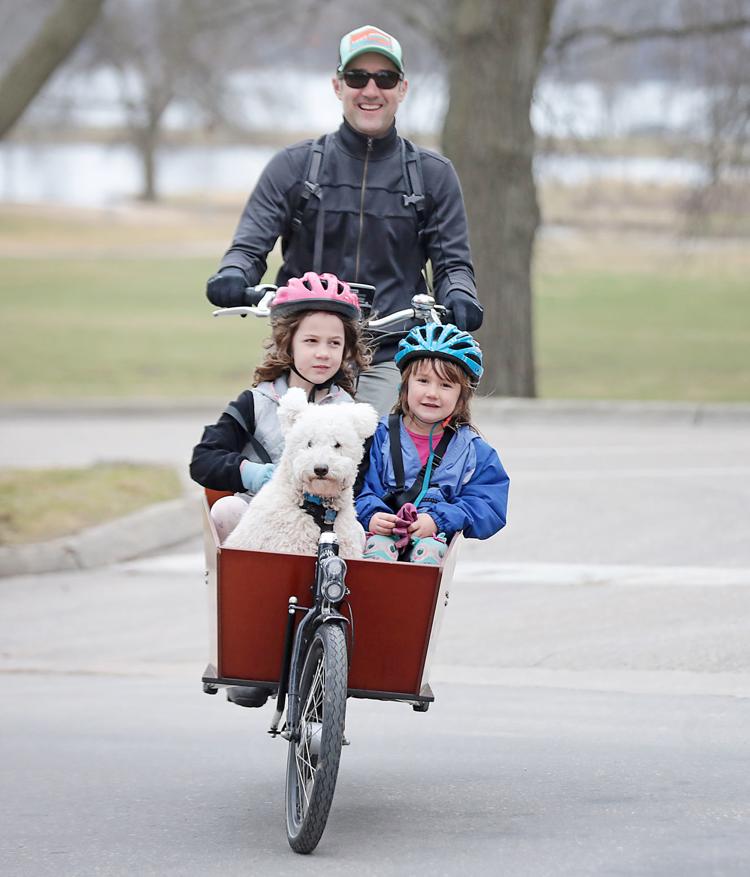 Chad Backes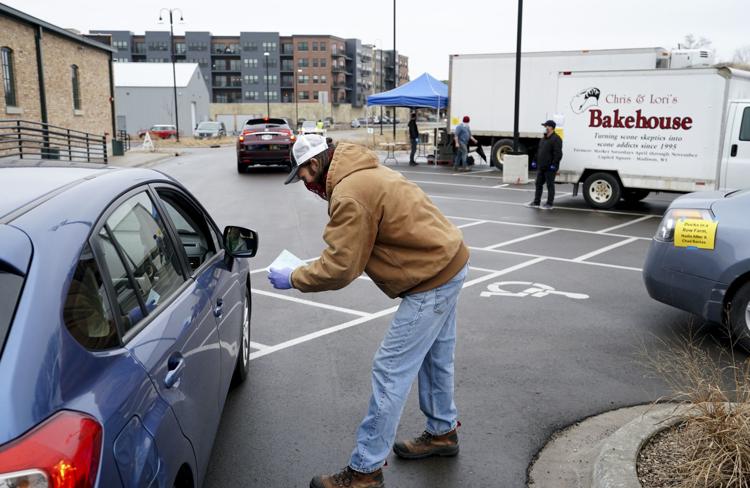 Lori and Chris Robson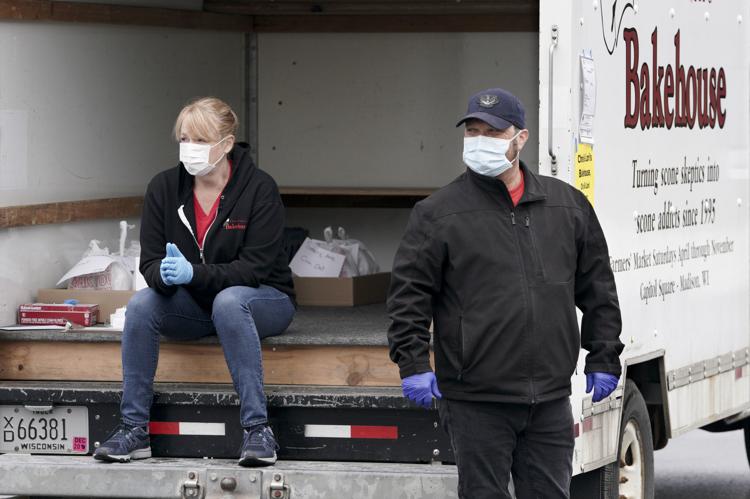 Tourism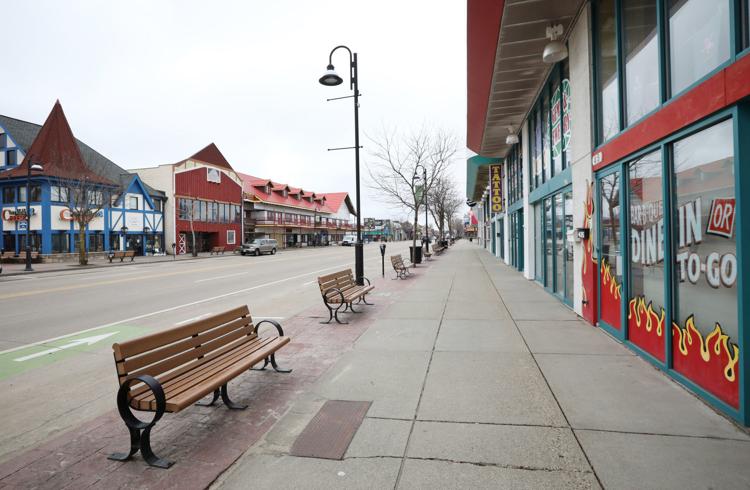 Tourism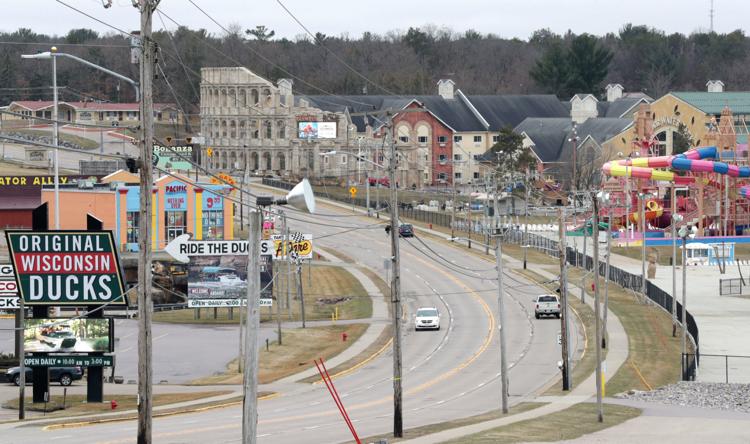 City Church live stream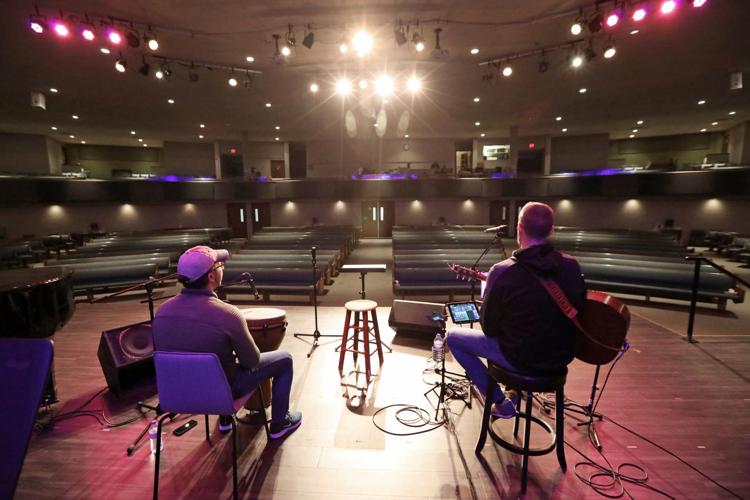 Covid Funerals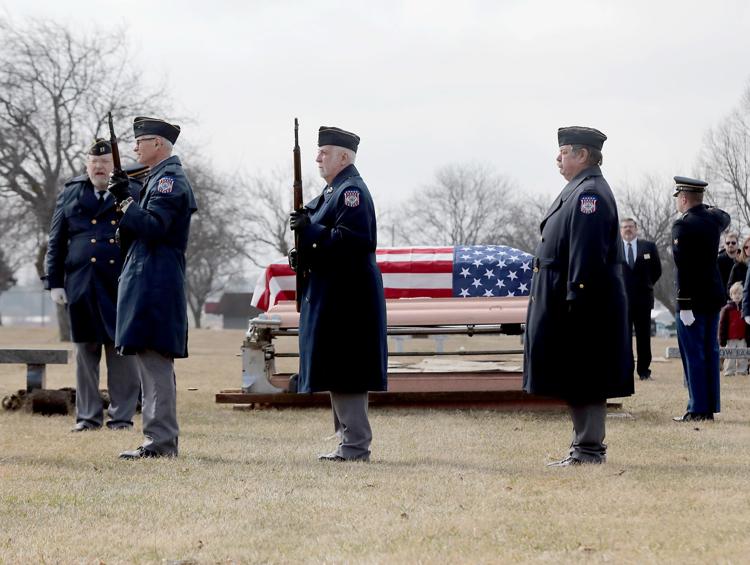 Covid Funerals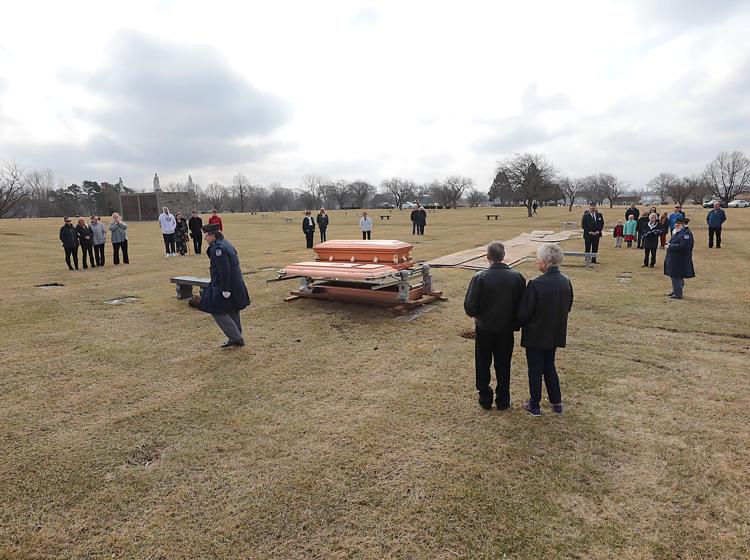 COVID-19 Sewn Masks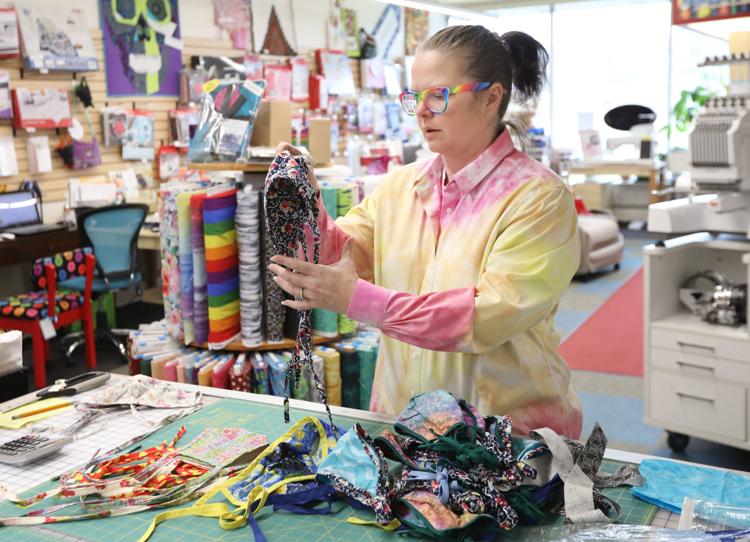 Traffic changes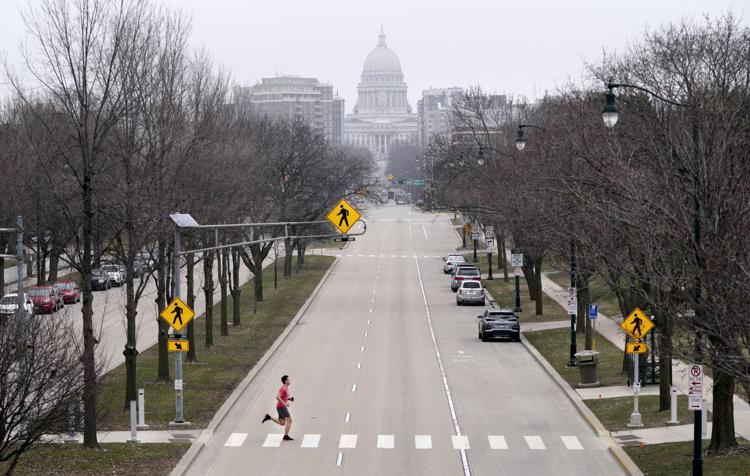 John Hicks getting a meal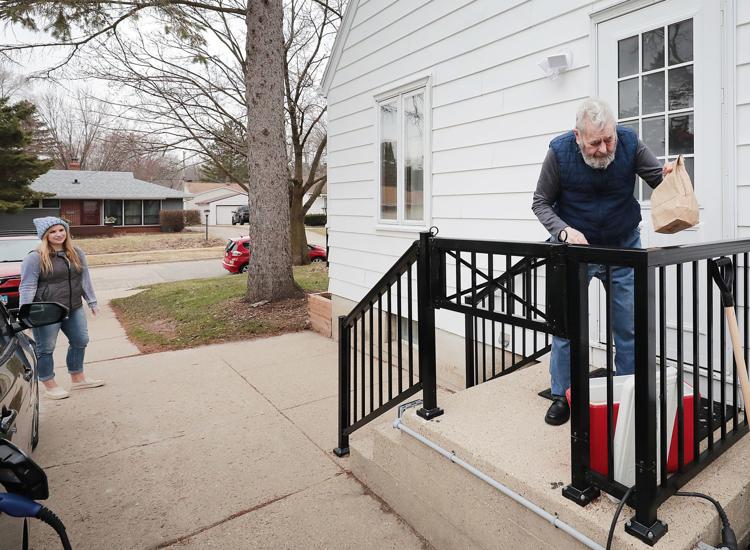 Rachel putting food in cooler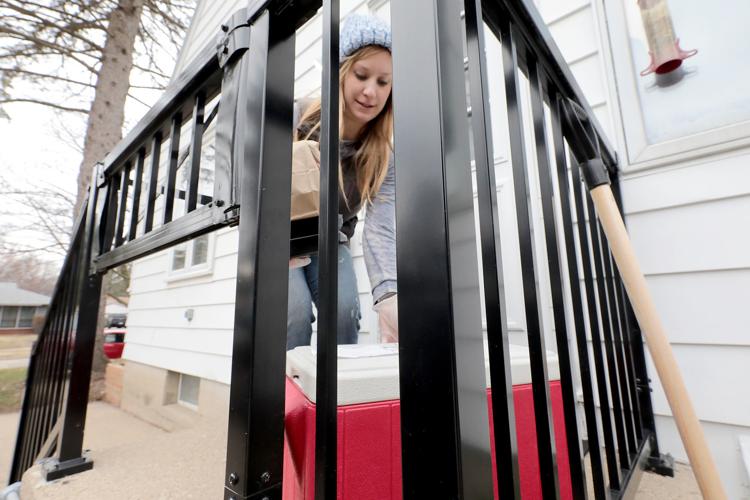 Mock Senate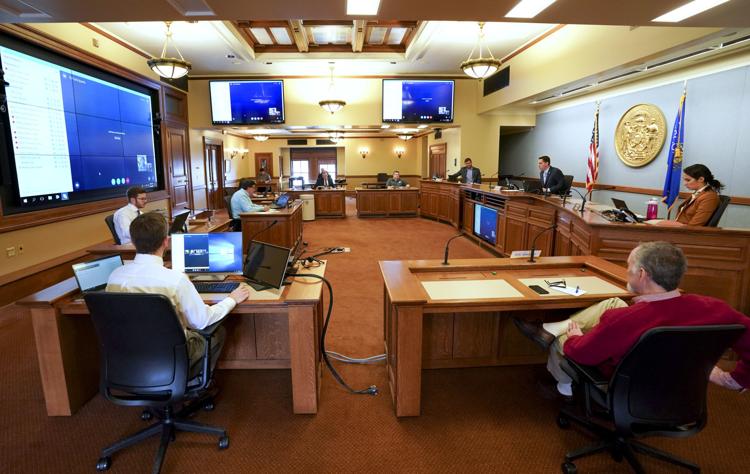 COVID-19 Ventilators 1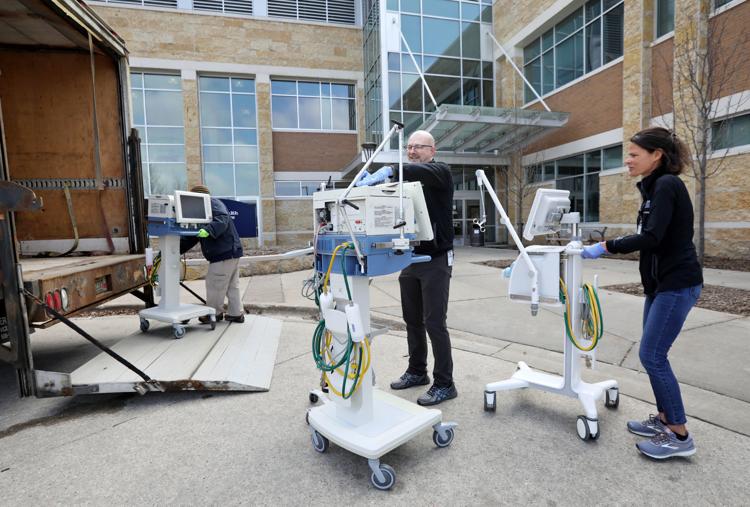 Covid Golf Courses 1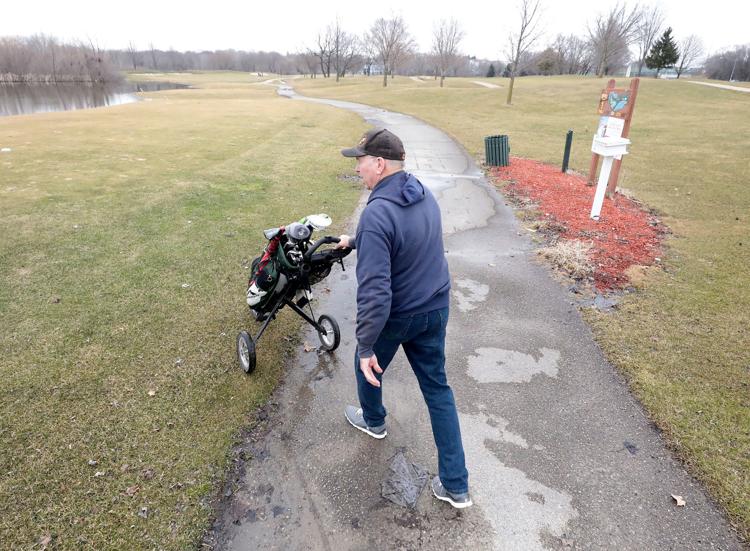 Tony Evers to order nonessential businesses to close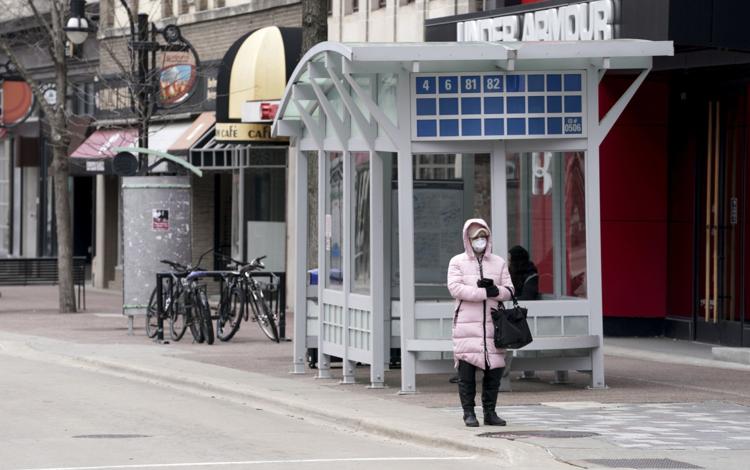 Tony Evers to order businesses to shut down to battle COVID-19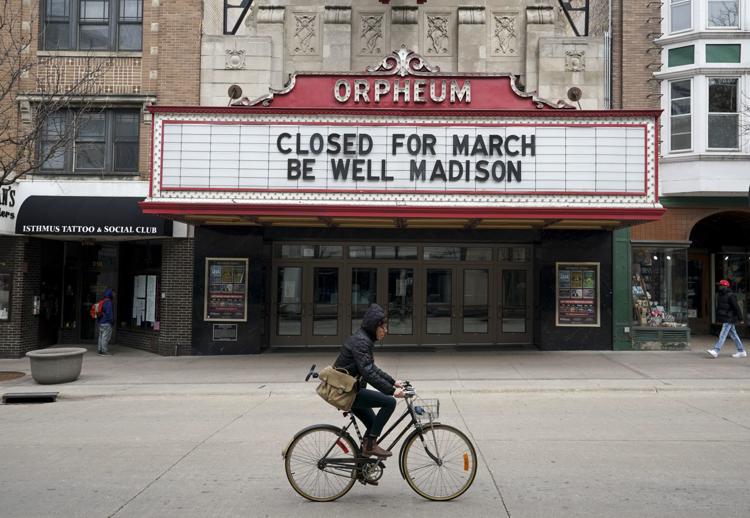 COVID-19-Bars and Restaurants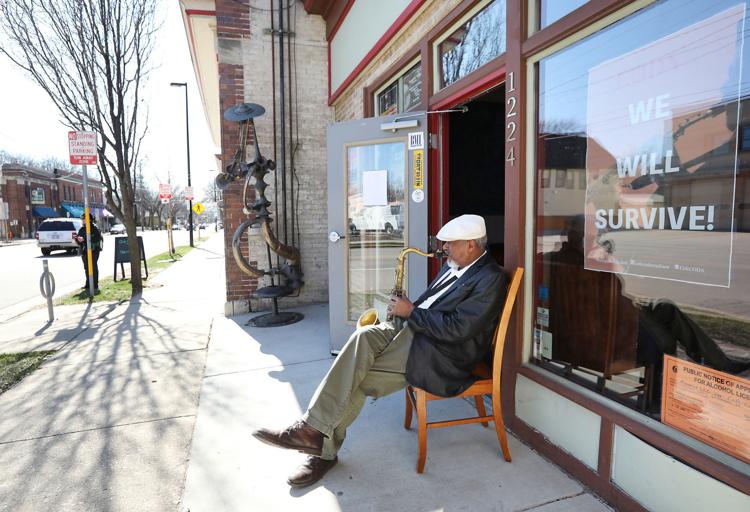 COVID-19 UW Virtual Match Day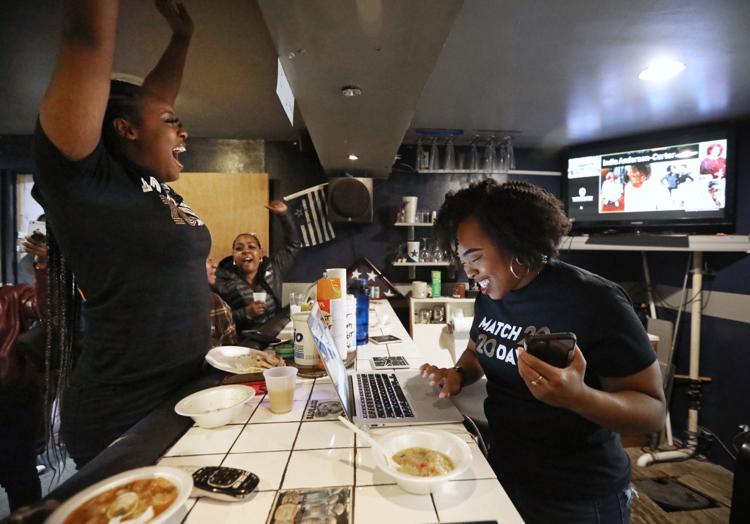 Covid State Street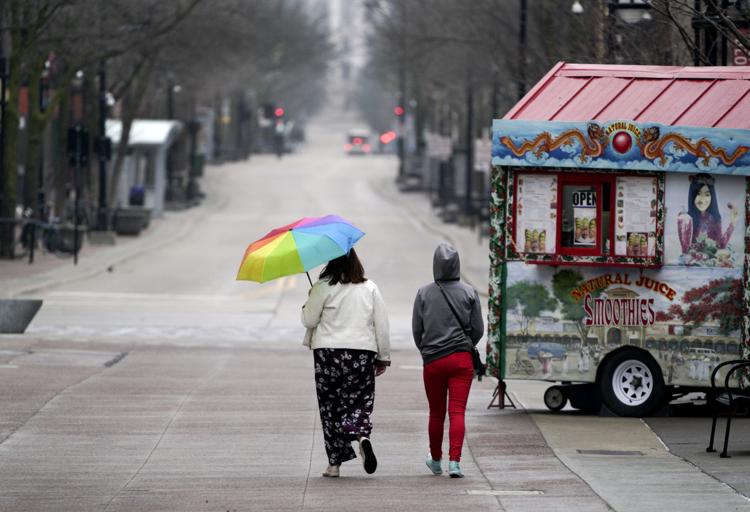 COVID-19 daycare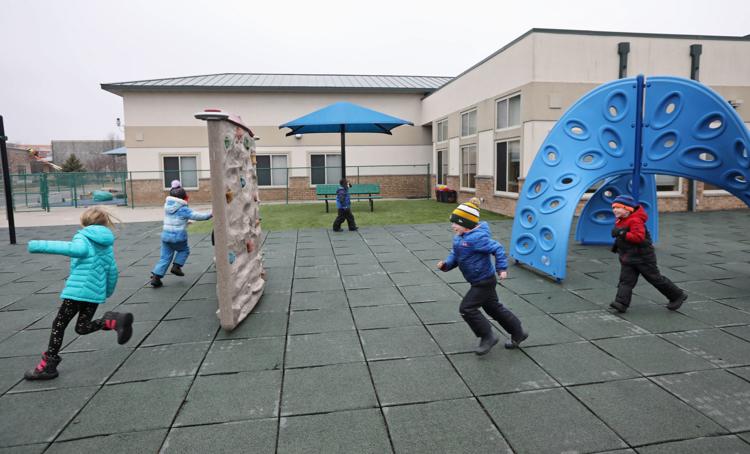 COVID-19 daycare
Barber Sherman Plaza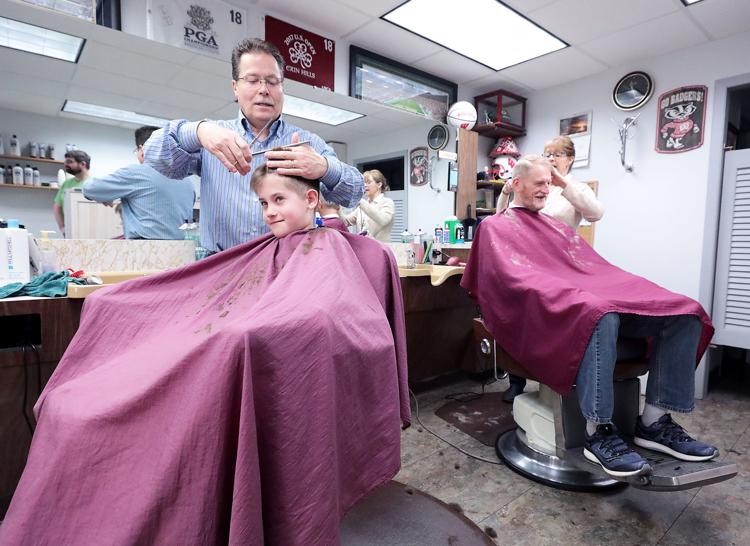 COVID-19 schools
COVID-19 schools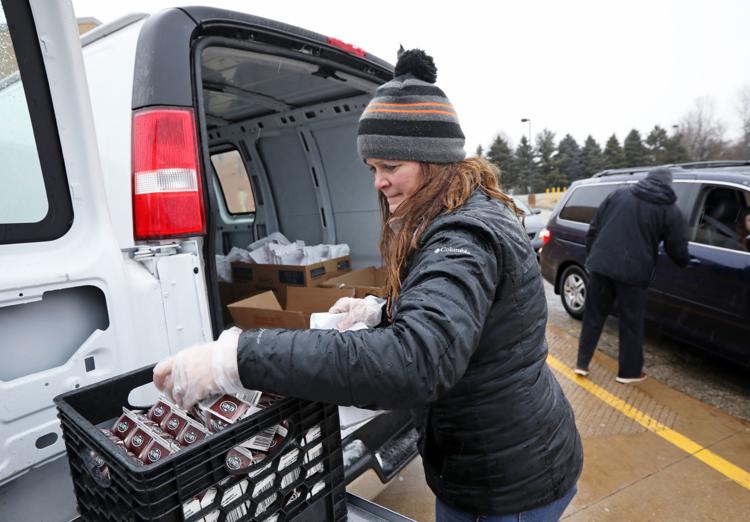 UW Moving to Online Only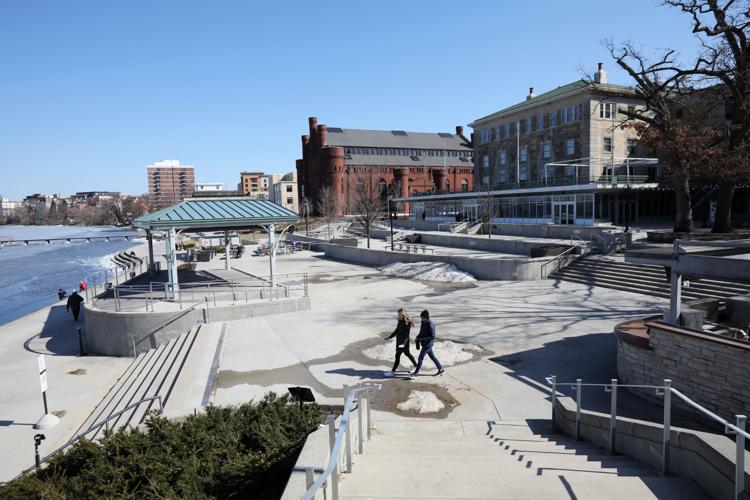 UW Moving to Online Only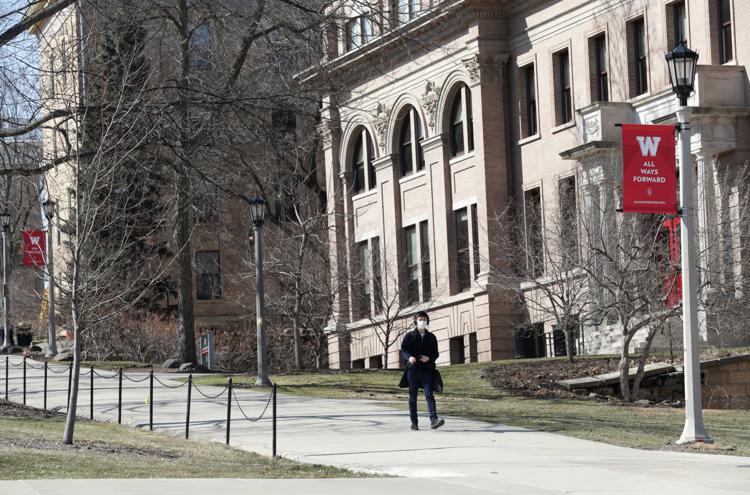 Covid Outdoors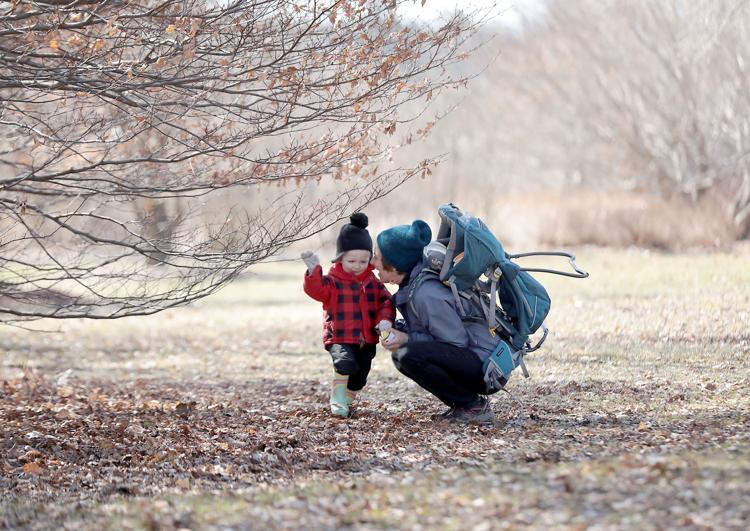 Covid Outdoors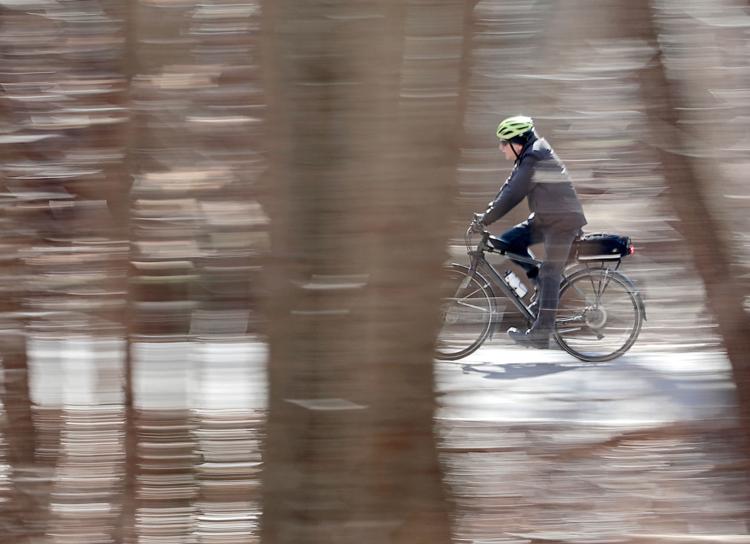 Stocking bags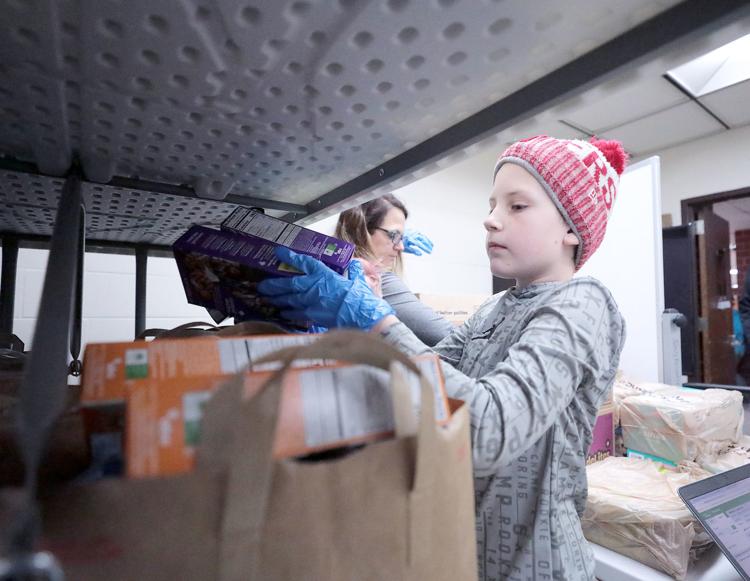 Madison school meals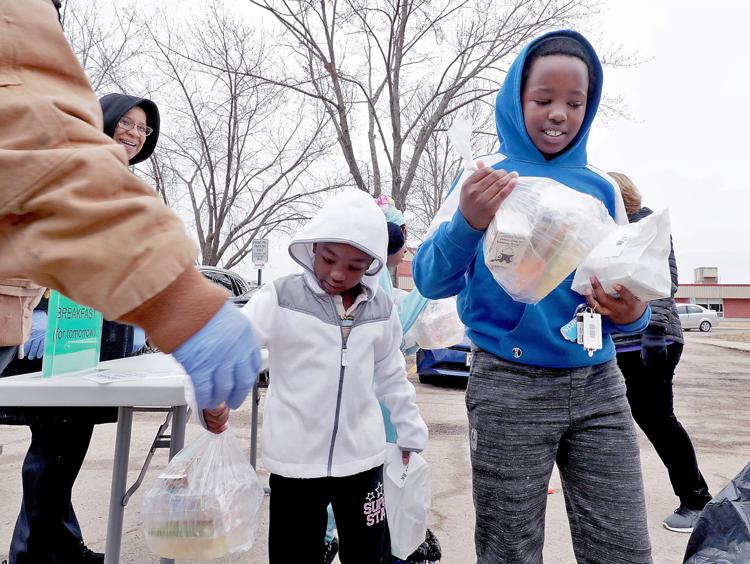 Hawk's Bar & Grill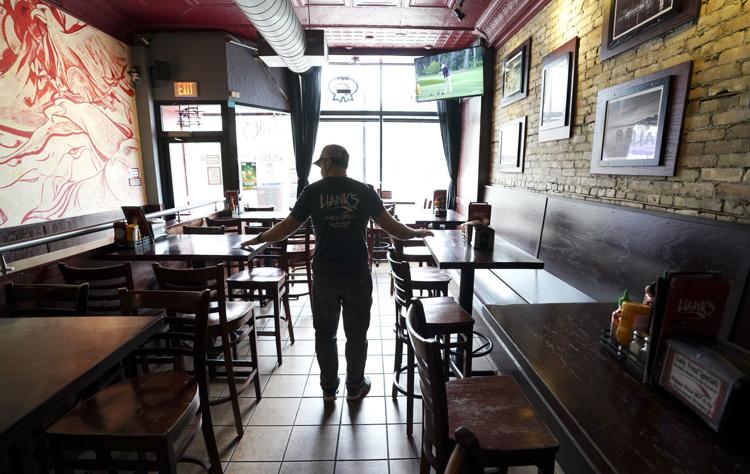 State Street -- Coronavirus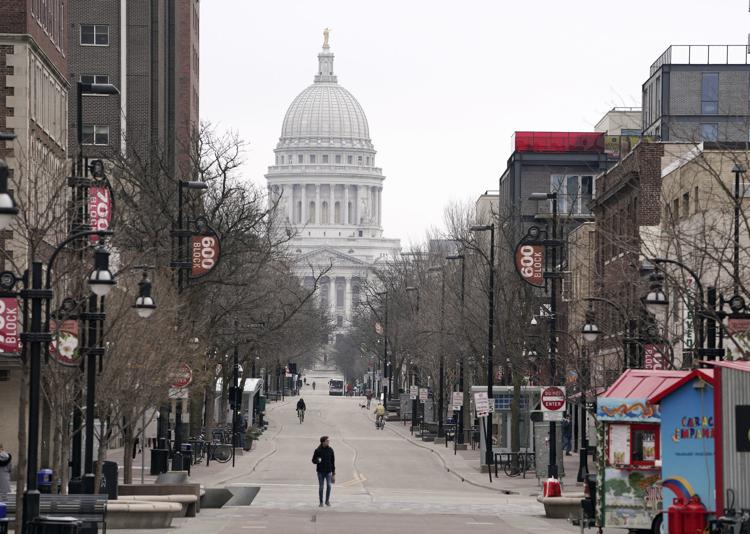 Speaking to changes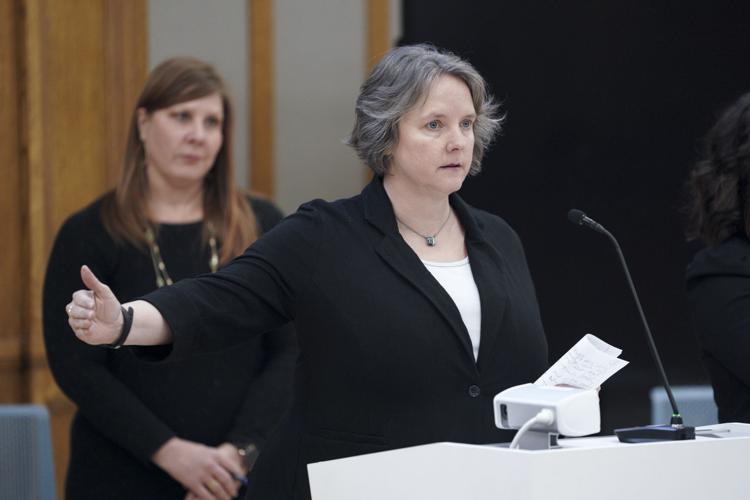 Jenifer Street Market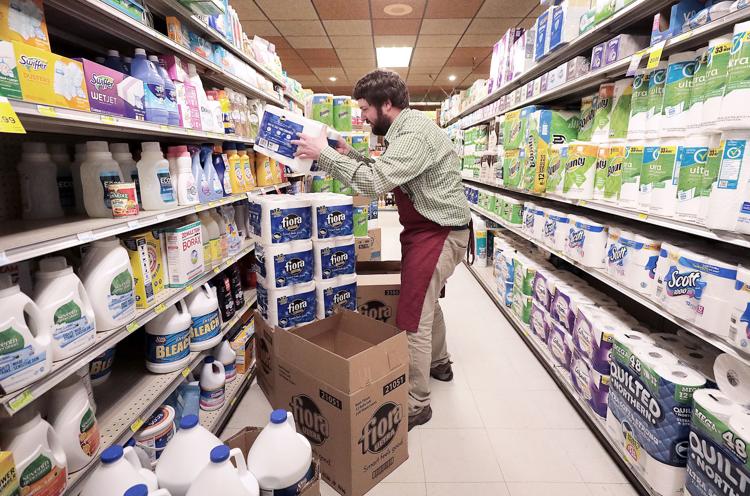 COVID-19 coronavirus UW-Madison campus dorm move-out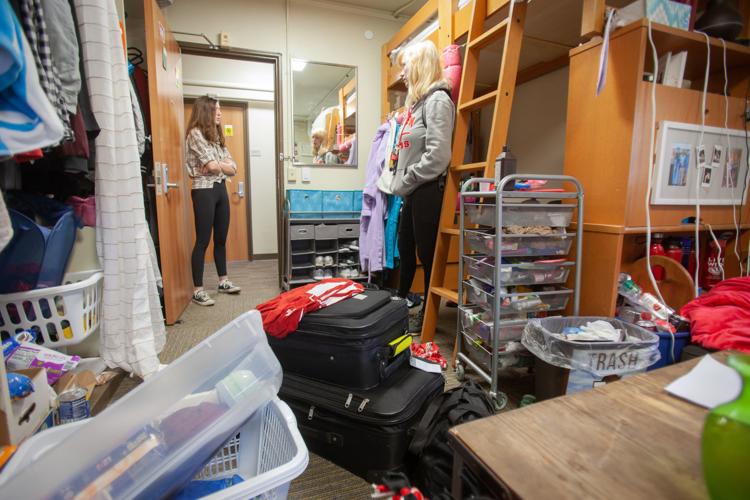 School closure news conference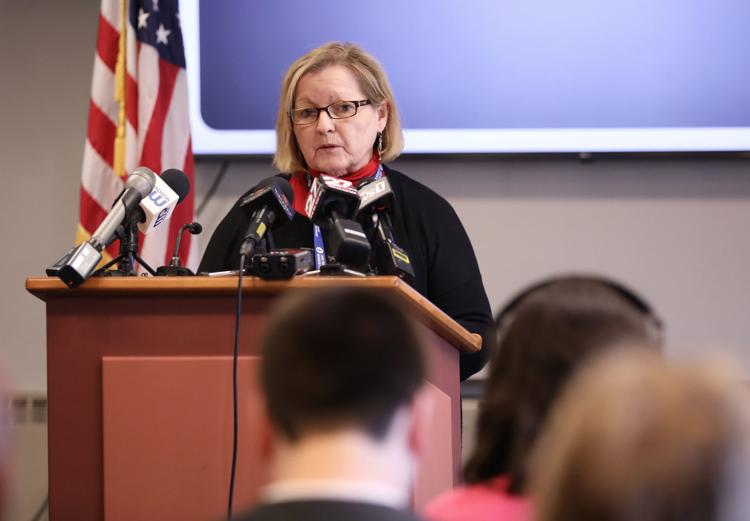 Coronavirus cleaning at UW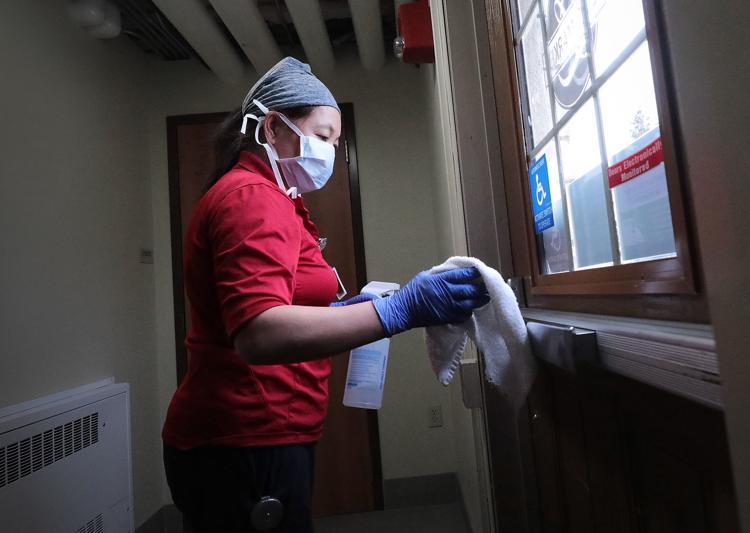 UW Spring Break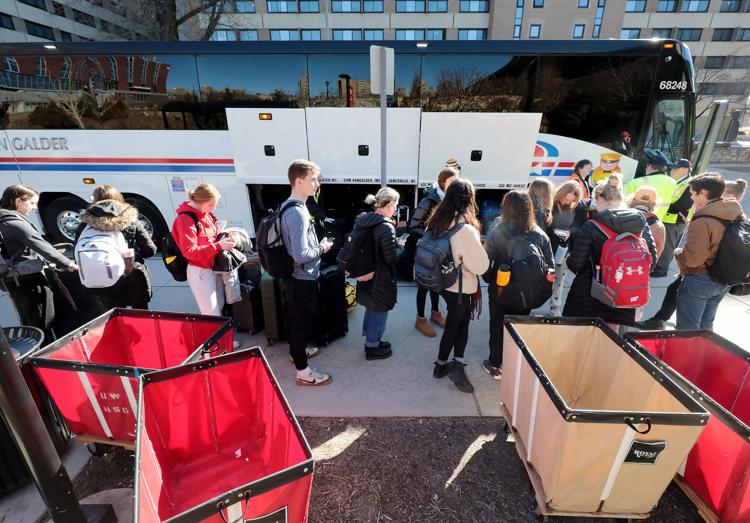 UW COVID-19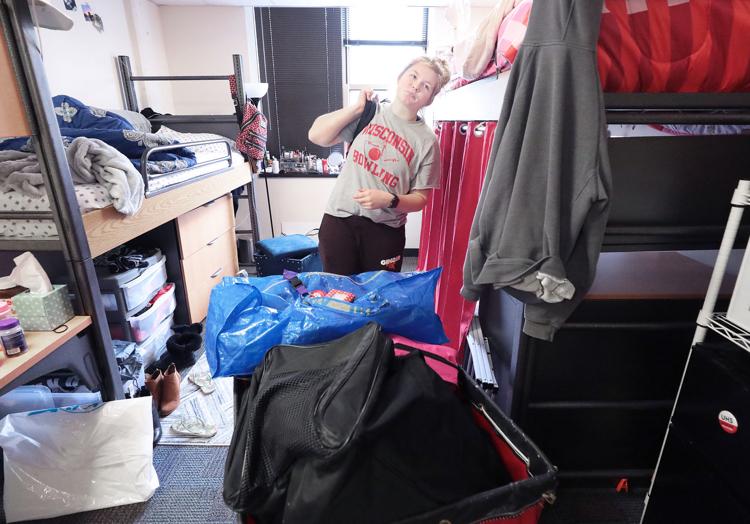 UW COVID-19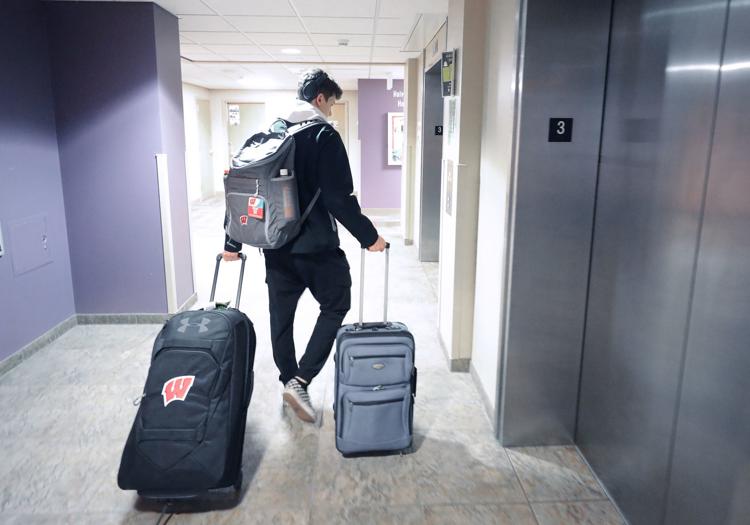 Evers news conference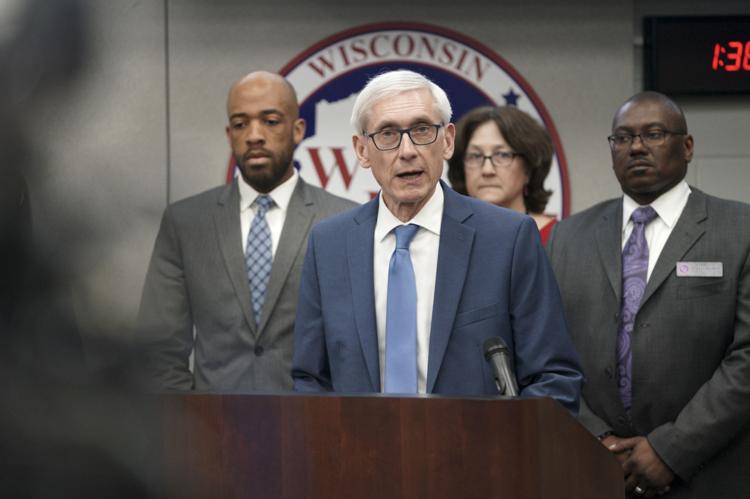 UW Covid-19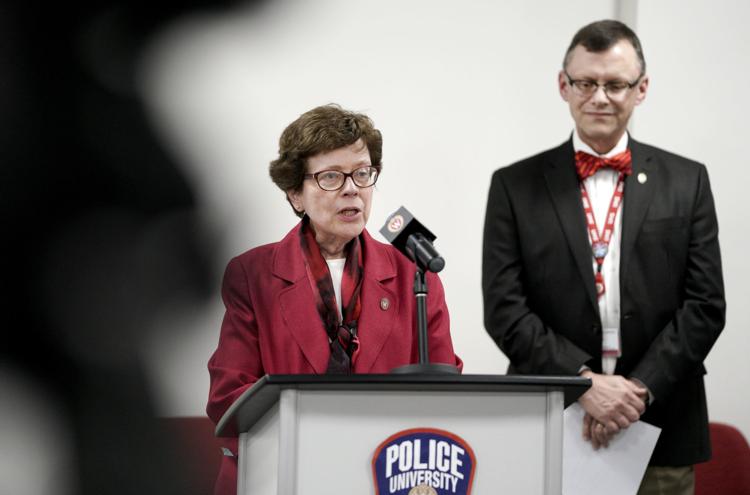 COVID-19 News conference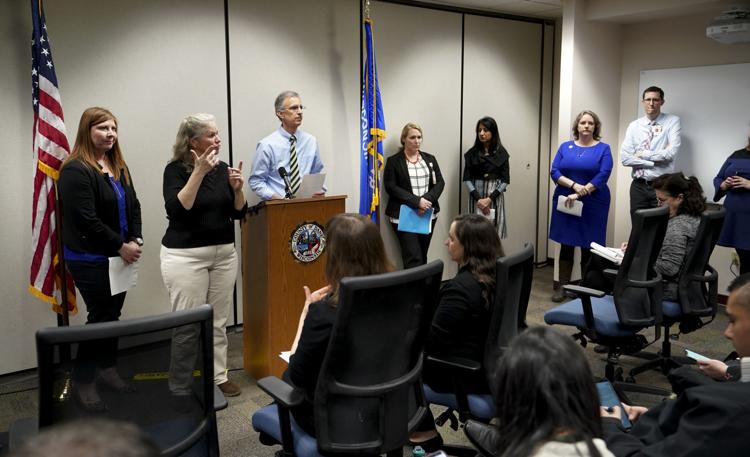 Safdar, Rhodes-Conway and Parisi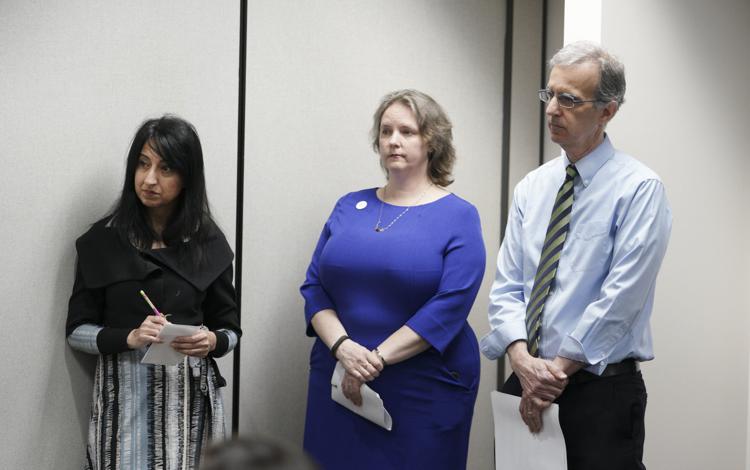 Concerned about COVID-19?
Sign up now to get the most recent coronavirus headlines and other important local and national news sent to your email inbox daily.