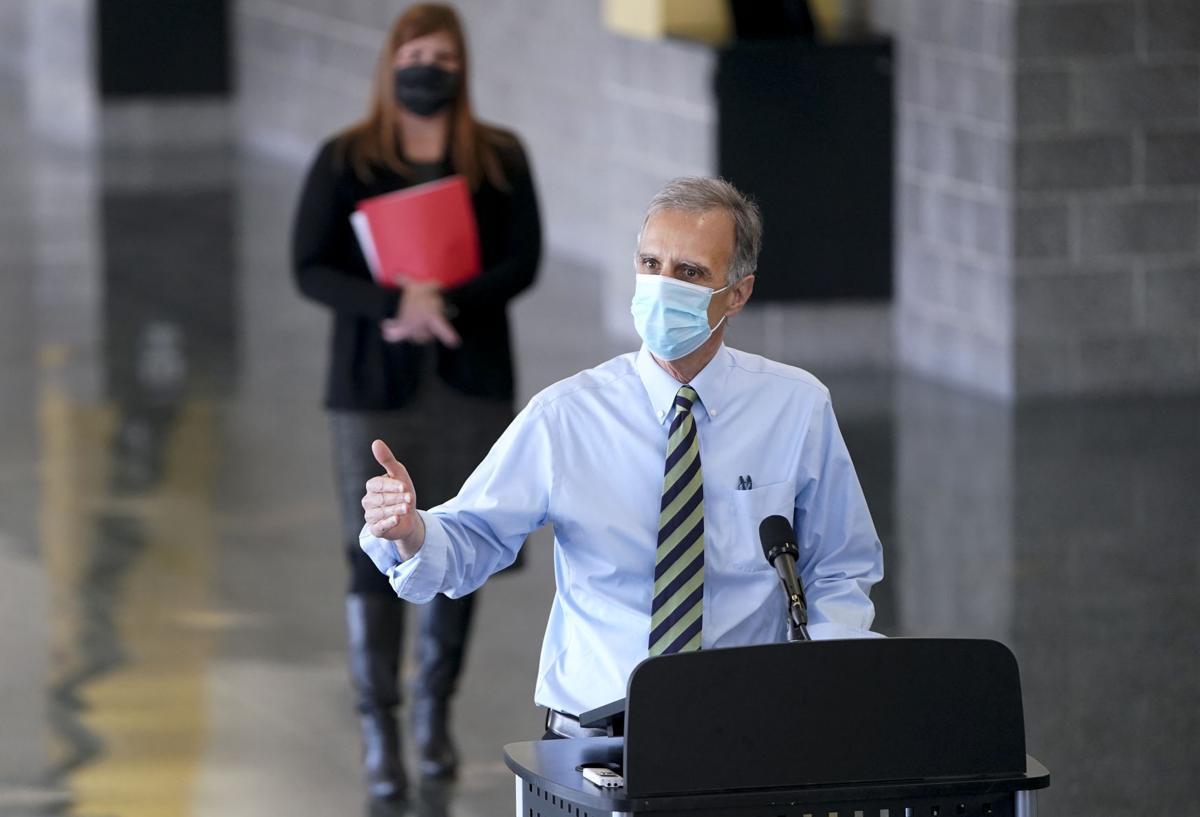 With COVID-19 cases rising in Dane County this month, the local health department is moving to a "crisis model" of contact tracing, saying it may not interview everyone who tests positive and notify those exposed as before.
"Right now we cannot keep up," Janel Heinrich, director of Public Health Madison and Dane County, said Wednesday. "We need you to act as if you could have COVID-19 and could be spreading it to others."
The move came as Wisconsin reported 48 deaths from COVID-19 Wednesday, surpassing the previous daily record of 34, though some of the newly reported deaths may have accumulated during a computer upgrade over the weekend. The state reported 4,205 new COVID-19 cases, for a daily average of 3,444 cases, nearly double the average from just a month ago.
The state continues to be a national COVID-19 hotspot, having the second-highest case rate after North Dakota, according to the COVID Tracking Project.
COVID-19 hospitalizations have also been increasing, with a record 1,192 Wisconsin patients with the coronavirus in hospitals as of Tuesday, including a record 90 in Dane County. The statewide total dropped to 1,190 Wednesday, as a 530-bed alternate care facility that opened last week at State Fair Park in West Allis to help ease the hospital crunch accepted its first patient.
Contact tracing efforts are overwhelmed around the state, making it harder to identify the source of infections and reduce the spread, state health officials said Tuesday. A new app can help people who test positive let others know they may have exposed, they said.
"The spike in cases that began in September has become a wave, a wave that is overwhelming our community and our resources," Dane County Executive Joe Parisi said.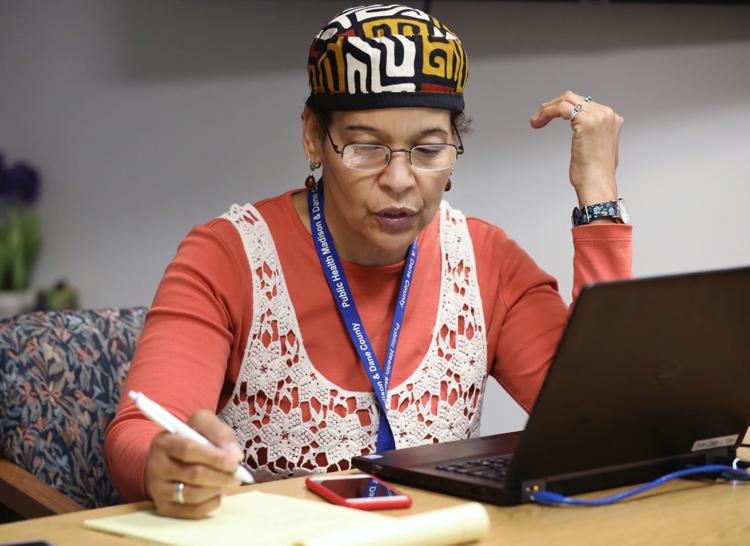 The county's COVID-19 case rate has been lower than the state average in recent weeks, but Heinrich said the recent daily average is 164 cases, up from 133 earlier this month and about 50 in late August.
People who test positive for the coronavirus will continue to be notified, by their health care provider or testing center, and told to isolate, Heinrich said. But the health department may not be able to interview them to learn about their activities and the people they may have exposed, meaning those contacts can't be notified.
"If you are exposed by someone else and need to quarantine, we will likely not be able to call you to notify you of your exposure," Heinrich said, adding she hopes the "crisis model" is temporary.
At UW-Madison, contact tracing continues to operate normally, with University Health Services handling contact tracing for any person who tests positive identified as a UW–Madison student or employee and their close contacts, spokeswoman Meredith McGlone said.
Heinrich said the county's "crisis mode" comes even though the health department now has at least 180 contact tracers, up from seven at the beginning of the pandemic.
At Madison hospitals, an increasing number of COVID-19 patients are coming from other parts of the state, representatives said. The hospitals are looking for traveling nurses to help with staffing demands, said Dr. Pam Wetzel, chief medical officer at UnityPoint Health-Meriter.
"We're also seeing infections in health care workers, and that means that many members of that critical work force are out for several days," said Dr. Nasia Safdar, medical director of infection control at UW Health.
"Capacity is tighter than we'd like but we are able to accommodate right now what we're seeing from a staffing and a bed capacity situation," said Kyle Nondorf, president of SSM Health St. Mary's Hospital.
Officials again stressed the importance of staying home when possible, wearing masks, maintaining distance from others and avoiding large gatherings — including during the Wisconsin Badgers game Friday night and on Halloween and Thanksgiving.
"Don't celebrate these events with people you don't live with," Madison Mayor Satya Rhodes-Conway said.
Parisi said that if people don't take such steps to reduce COVID-19 transmission, winter could be a major challenge.
"There is near universal agreement that the next few months could be the darkest we've experienced yet," he said.