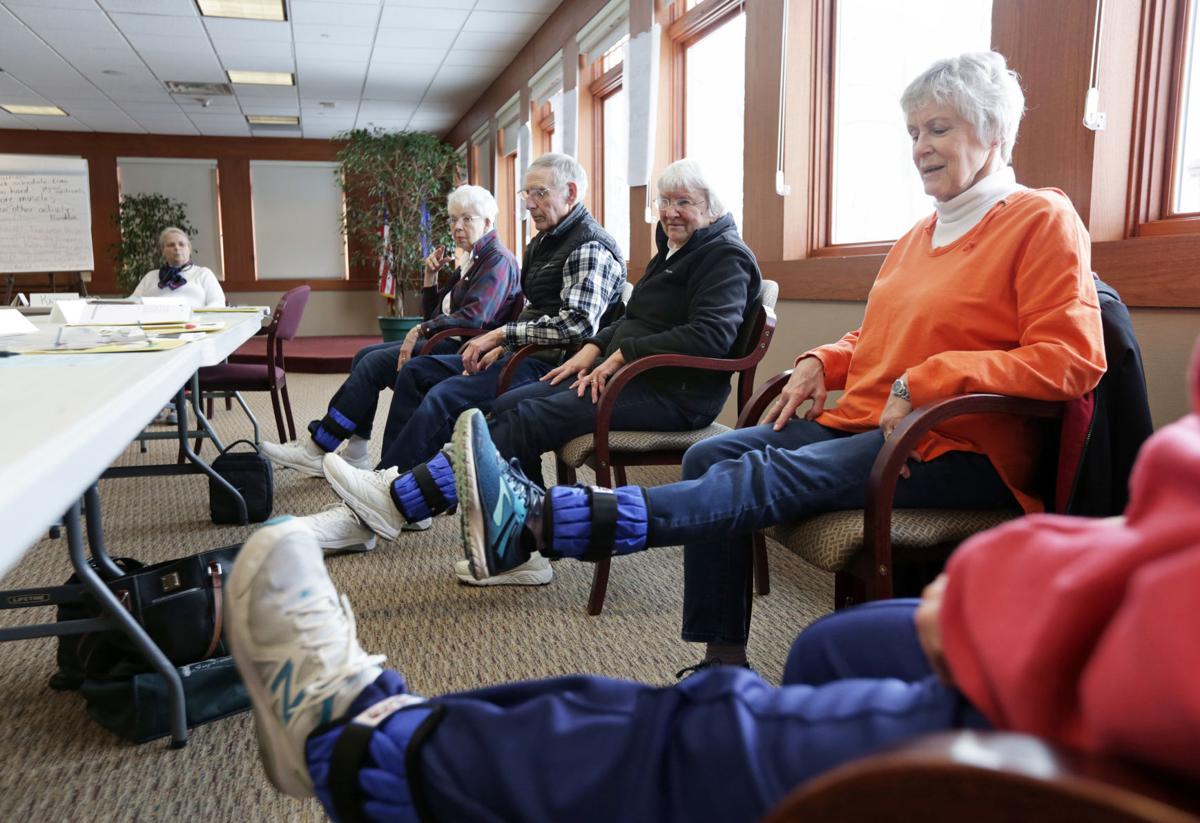 Wisconsin continues to have the nation's highest rate of deadly falls among older adults, according to new federal data, a problem that claims more lives in the state than breast and prostate cancer combined.
The rate of deaths from falls among people 65 and older rose 19.1% in Wisconsin from 2016 to 2019, when it was the highest in the country each year, compared to a 7.6% increase nationwide, Elizabeth Burns, a health scientist at the Centers for Disease Control and Prevention, said last week.
During the four-year period, when Wisconsin's rate grew to 2.6 times the national average, 5,968 seniors in the state died from falls, including 1,675 in 2019, according to the CDC. There were an estimated 740 deaths from breast cancer and 620 deaths from prostate cancer among all ages in 2019, according to the American Cancer Society.
"We need to do something about it," said Betsy Abramson, executive director of the Wisconsin Institute for Healthy Aging. "We need some leadership and some coordination to give it the focus it needs."
It's not clear why Wisconsin tops the charts in fatal falls, a topic the Wisconsin State Journal examined in a three-part series in March 2019. Possible factors include icy winters; excessive drinking, including among the elderly; the population being older and whiter than the U.S. average; and officials here potentially reporting falls as a cause of death more than in other states.
Weather isn't a clear contributor, however, as some states with similar weather have low rates of deadly falls and most falls among older adults occur indoors. The CDC adjusts for the state's older population in calculating the rates but may not fully adjust for those 85 and older, according to Burns. African Americans report fewer falls than whites nationally, and Wisconsin's proportion of blacks is half that of the country.
The state Legislature approved $200,000 a year for falls prevention and other healthy aging efforts in 2015. Two years later, when advocates requested $600,000 a year, lawmakers dropped the funding altogether. Gov. Tony Evers in 2019 proposed $250,000 a year, but the Legislature cut all of it.
Abramson said the Wisconsin Aging Advocacy Network is seeking $1 million a year in the biennial budget this year. Meanwhile, injury-prevention efforts at the state Department of Health Services include falls but also problems such as poisoning, child abuse and motor vehicle injuries.
"Falls prevention is of high concern, but it's not specifically singled out as more important than all the other matters of public health," Melissa Heinz, the department's injury and prevention coordinator, told the State Journal in 2019.
Safe Communities Madison and Dane County started in 2019 setting up prevention programs, such as seven-week Stepping On classes combining exercises and practical tips, in the communities with the highest rates. The effort was largely put on hold this year when the COVID-19 pandemic struck, though online classes have been offered as well as outdoor sessions before it got cold, said Ashley Hillman, falls prevention manager for Safe Communities.
Another effort by the Dane County Falls Prevention Task Force, Hillman said, is encouraging doctors and other medical providers to screen older patients for their risk of falls and refer them if appropriate to physical therapy, UW Health's Mobility and Falls Clinic or other services.
"When people are more socially isolated, their overall well-being and health is impacted," she said. "Falling could be one of the consequences of that."
Abraham, who retired last week from the Wisconsin Institute for Healthy Aging, said the nonprofit organization hopes to work with the state health department to revise a statewide falls prevention initiative that several years ago helped coordinate local efforts and bring attention to the issue.
With Wisconsin seeing a rate of 169.9 deadly falls per 100,000 people 65 and older in 2019, compared to 66.3 per 100,000 nationwide, the need to address the issue remains urgent, Abraham said. She's not sure why it hasn't been emphasized more.
"Is it that we've all gotten kind of used to it? Is it ageism — 'oh well, older people fall?'" she asked. "Is it because it's complicated, multifactorial? Is it because it can't be fixed alone by the clinical world?"