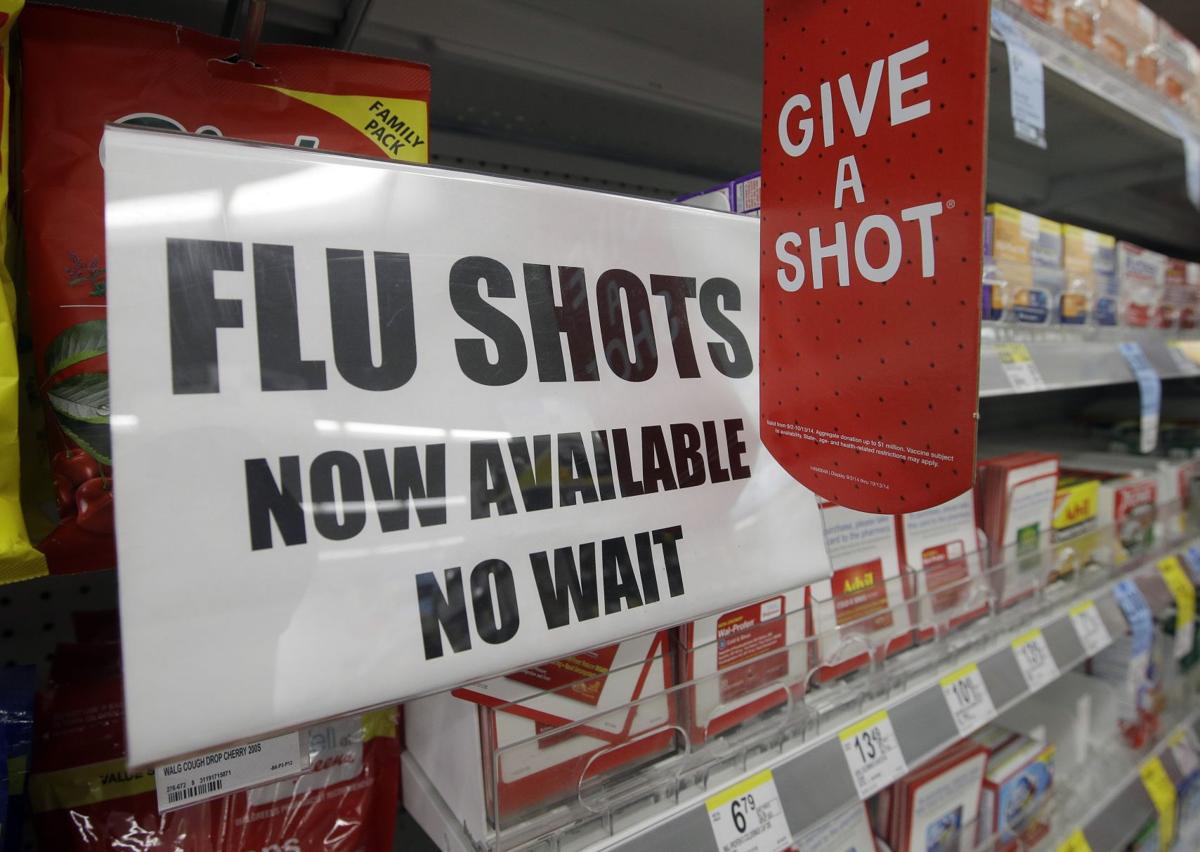 Wisconsin has had 459 hospitalizations for flu this season — more than three times the number at this time last year — and 11 residents have died, state health officials said Friday.
"These hospitalizations and deaths are a sober reminder that flu is not only dangerous; it can be deadly," State Health Officer Jeanne Ayers said in a statement.
Ayers urged Wisconsinites who have not received the annual flu vaccine to get it.
Flu activity is highest in the south-central and southwestern parts of the state, according to a state Department of Health Services report released Friday, for the week ending Dec. 28.
Wisconsin is among 34 states with high levels of flu, the Centers for Disease Control and Prevention said in its national report released Friday, also for the week ending Dec. 28. It was the second week health officials reported high flu activity in the state after previously saying it was low.
Children's Hospital of Wisconsin said 829 pediatric flu cases, including 46 hospitalizations, were reported in December, according to WISN-TV. The previous December, the hospital had nine flu cases and four hospitalizations, the TV station said.
UW Health, which includes American Family Children's Hospital, has also seen an increase in cases, but specific numbers were not available Friday, spokeswoman Emily Kumlien said.
"It's been quite busy in the emergency department," said Dr. Michael Becker, of Aurora West Allis Medical Center.
The state said no pediatric deaths from flu have been reported this flu season.
Influenza typically picks up in November or December and peaks in January or February, while continuing to circulate until spring. Everyone 6 months and older should get a flu shot or the nasal spray vaccine, and it's not too late to be immunized.
People with health insurance can get immunized at their regular clinics or pharmacies, and some workplaces offer shots. Those without insurance can call their health departments — including Public Health Madison and Dane County at 608-266-4821.
Some have predicted a potentially heavy flu season in the United States because the southern hemisphere, notably Australia, had a somewhat severe flu season earlier this year .
Last winter in the U.S., 36,400 to 61,200 people were thought to have died from flu and more than half a million were hospitalized, according to the CDC. In Wisconsin, 3,483 people were hospitalized and 604 were admitted to intensive care units due to flu-related complications, the state health department said.