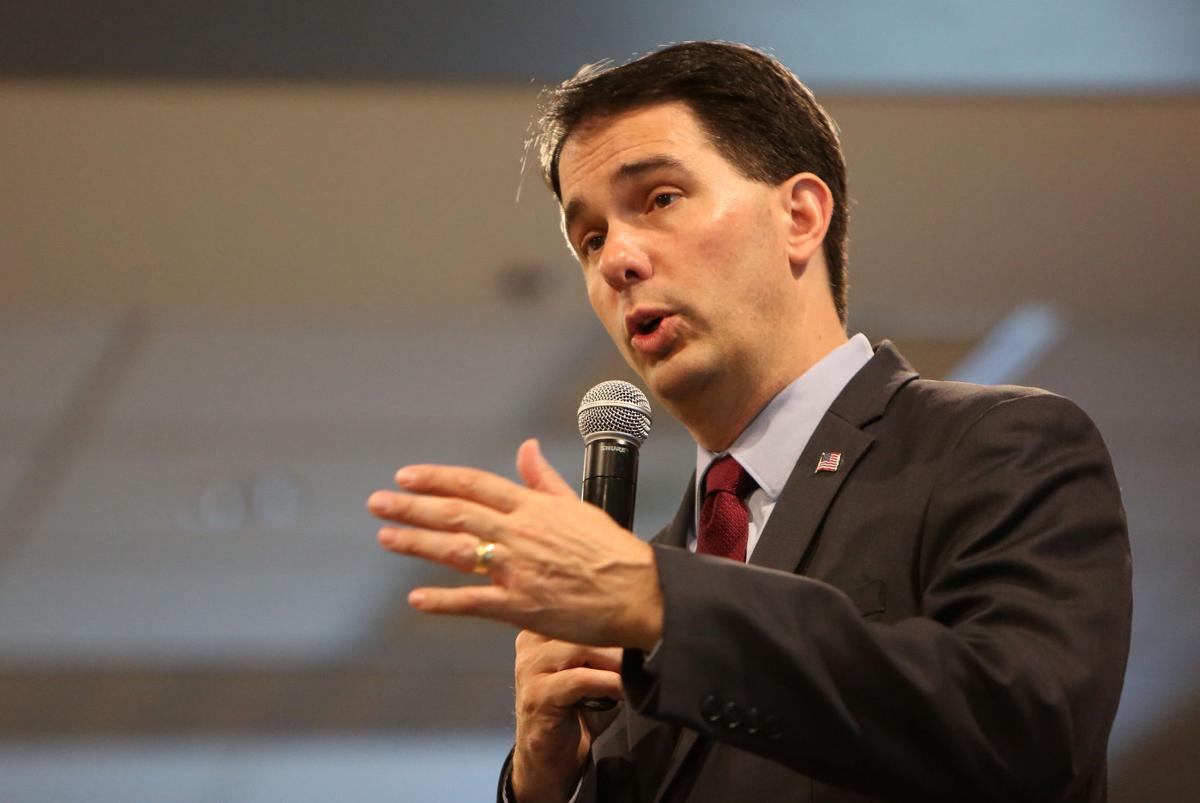 Wisconsin's status of having one of the lowest rates of uninsured children is slipping because the state dropped many parents from Medicaid and hasn't made it as easy to enroll in state coverage as other states have, according to a report Tuesday from the Wisconsin Council on Children and Families.
The state ranked 16th lowest among states in the percentage of uninsured children in 2014, down from sixth lowest in 2008, the report said.
Some 4.4 percent of the state's children, or 58,000 children, were uninsured in 2014. That is lower than the national rate of 6.0 percent, but other states are catching up — in part because many fully expanded Medicaid under the Affordable Care Act while Wisconsin didn't.
"Health insurance for children is an extremely cost-effective investment because it is relatively inexpensive, and providing kids with access to quality preventive care can significantly reduce more expensive interventions like hospitalization for asthma," Jon Peacock, research director of the Wisconsin Council on Children Families, said in a blog post.
"Giving children access to preventive care also removes a barrier to learning, and it enables kids to grow up to be productive adults," Peacock said.
Claire Yunker, spokeswoman for the state Department of Health Services, said Gov. Scott Walker's Medicaid reforms in 2014 transitioned adults above the poverty level onto the federal exchange, or marketplace, where they could purchase private insurance, in many cases with government subsidies.
"Everyone living in poverty has access to health care through Medicaid," she said. "We preserved it as a safety net for our state's neediest."
You have free articles remaining.
The Affordable Care Act, also known as "Obamacare," offered full federal funding through this year to states that expand Medicaid to cover people who make up to 133 percent of the federal poverty level, or $26,813 for a family of three.
The federal government said it will cover at least 90 percent of the cost in future years.
Walker and the Republican-controlled Legislature didn't adopt the expansion, making Wisconsin one of 19 such states, saying they couldn't rely on the federal government to honor its commitment.
Instead, Wisconsin removed tens of thousands of people from Medicaid who make more than the federal poverty level and allowed tens of thousands of others who make less and previously didn't qualify to enroll.
By removing about 60,000 parents from Medicaid, or BadgerCare, the state lost about 15,500 children from the program even though they still qualified for it, likely because their parents neglected to renew them, the report said.
Wisconsin isn't using FoodShare data to facilitate Medicaid enrollment or electronic data to determine eligibility during renewals as some states are, the report said.
Also, Wisconsin doesn't let children remain on Medicaid for a year if their circumstances change, such as access to other insurance or their parents' income going up. About half of states do.
Yunker said FoodShare data helps determine BadgerCare eligibility, and the state plans to start using other electronic data for eligibility next year. Efforts are made to prevent churning off and on benefits when there are temporary changes in income, she said.