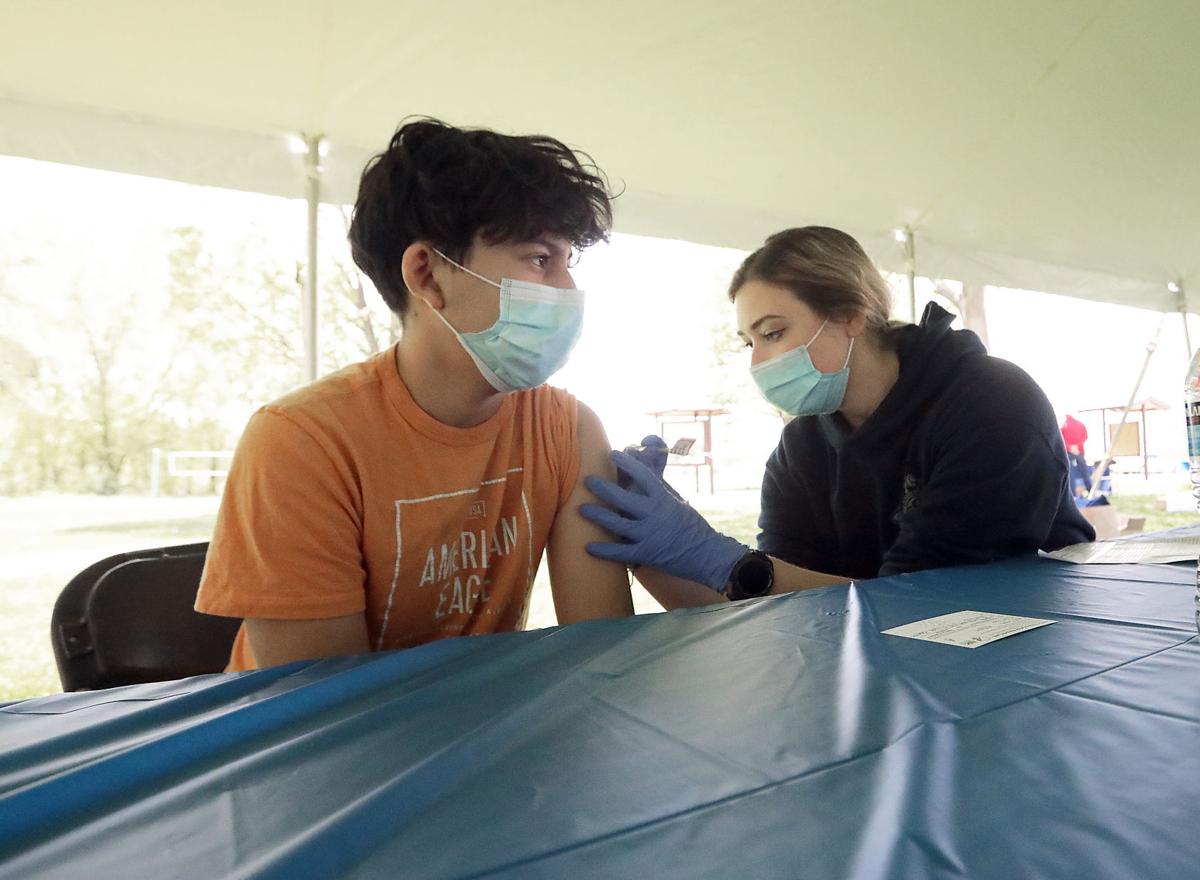 With COVID-19 vaccinations slowing and Wisconsin unlikely to meet President Joe Biden's goal of having 70% of adults get at least one dose by the Fourth of July, state officials on Tuesday said they're relaunching a multimedia campaign to encourage people to roll up their sleeves.
The "You Stop the Spread" campaign, which urged mask-wearing and social distancing in the early months of the COVID-19 pandemic, has more recently focused on immunization. More ads will now appear on television, radio, billboards, transit, newspapers and social media platforms.
"We have more people, perhaps than other states, who are still in that questioning and wondering about vaccine (stage)," said Julie Willems Van Dijk, deputy secretary of the state Department of Health Services. "The lower our vaccination rate is, the more people are vulnerable to a preventable disease."
Some ads will feature "trusted messengers," including leaders of groups that in April received $6.2 million in grants to boost vaccinations among marginalized or underserved populations, Willems Van Dijk said. They'll also address myths about the vaccines, such as that they alter people's DNA, cause infertility or make people get COVID-19, she said.
Willems Van Dijk noted racial and geographic disparities in COVID-19 vaccination persist, with the statewide rate about 45% lower among Blacks than whites. Rates in Clark and Taylor counties, in the central-northwestern part of the state, are more than 55% lower than in Dane, Door and Bayfield counties.
Polls have also shown a political correlation, with Republicans being far more hesitant about the vaccine than Democrats.
In addition to the multimedia campaign, the state health department is working with medical providers, community groups and health departments to keep providing a variety of immunization opportunities, Willems Van Dijk said. Examples during the summer will include fairs, festivals and farmers' markets.
Some people "may not go out of their way to get a vaccine, but if they happen to run into a vaccine at an event they're already at, will be really willing to consider it," she said.
With 61.4% of all residents fully vaccinated, Dane County has the second-highest vaccination rate among large counties after San Francisco County in California.
Dane County is No. 1 among people 65 and older, with 96.4% of seniors fully vaccinated, according to CDC data updated Tuesday.
State Journal reporter Chris Hubbuch contributed to this report.