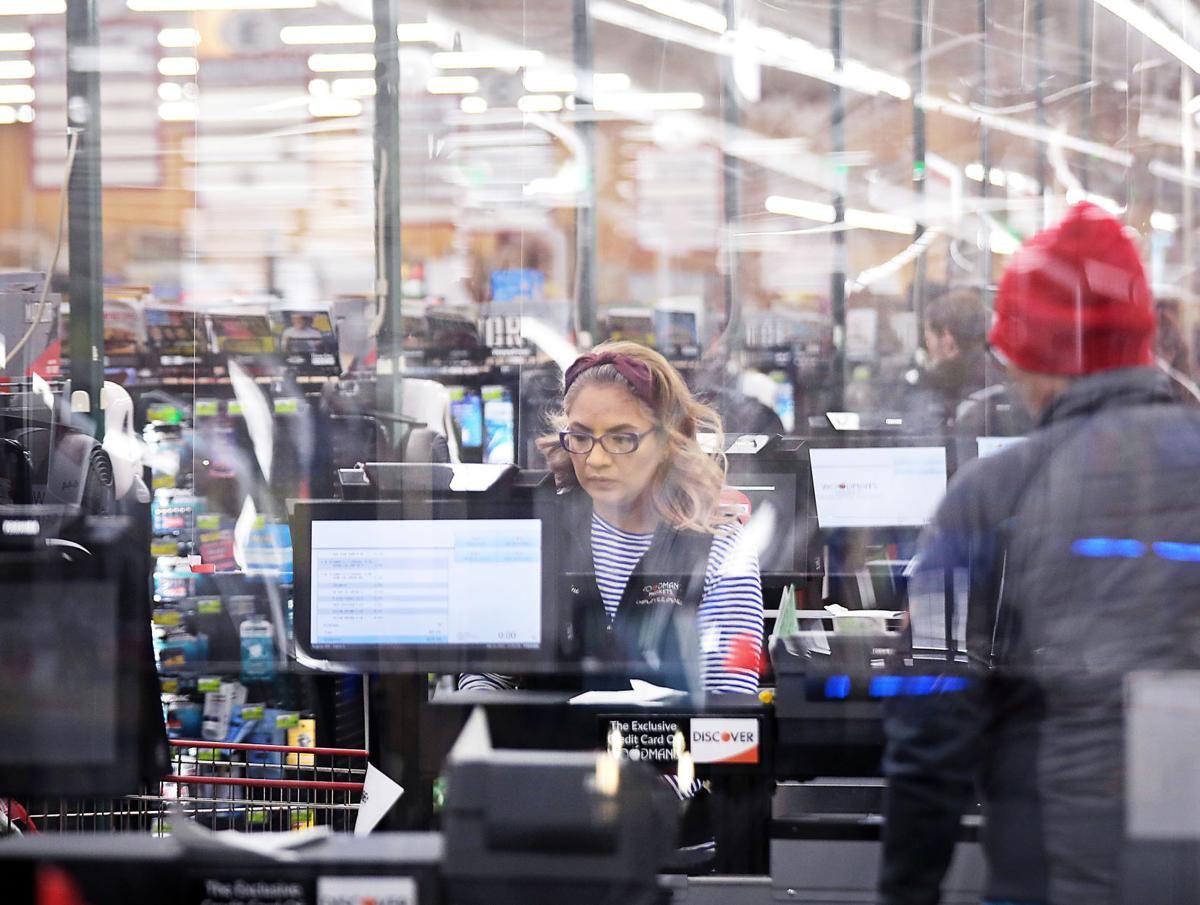 Groups representing Wisconsin hospitals, businesses, local governments and the UW System teamed up Friday to launch a campaign to urge the public to help reverse the state's record surge of COVID-19 cases and hospitalizations.
Madison's three main hospitals also said they are preparing for "limited" postponements of elective surgeries and procedures to help manage COVID-19 hospitalizations.
The "Stop the COVID Spread!" campaign — announced the day after the state reported a record 3,132 new infections and had a record 907 patients hospitalized with the coronavirus — plans public service announcements and a digital ad campaign. Hospitalizations dropped to 894 Friday, with the Fox Valley and south-central regions of the state having significantly fewer patients being treated for the disease, while other areas stayed roughly the same or added patients.
The messages from the new campaign will ask people to wear masks, wash their hands, maintain distance from others and abide by other recommendations from health officials.
Gov. Tony Evers, Wisconsin Department of Health Services Secretary Andrea Palm and other state officials have delivered the same messages countless times since March, but leaders of the new coalition said adding their voices could help. The coalition includes the Wisconsin Hospital Association, Wisconsin Counties Association, Wisconsin Grocers Association, Wisconsin Manufacturers and Commerce, and Wisconsin Restaurant Association, along with more than 15 other groups.
"These are some of Wisconsin's most influential organizations, now aiming that influence at COVID," said Eric Borgerding, CEO of the hospital association.
"Many of us are done with COVID-19," said Kurt Bauer, CEO of WMC, one of the most powerful organizations in the state. "Unfortunately, the pandemic is not done with us."
GOP attacks mask mandate
Leaders of the Republican-controlled state Legislature have joined a lawsuit seeking to strike down the latest public health emergency and extended mask mandate from Evers, a Democrat. State Republicans successfully sued to strike down his earlier stay-at-home order in May.
Evers on Tuesday issued a new statewide order to limit the size of crowds at indoor establishments, including bars and restaurants, which took effect Thursday. On Wednesday, Assembly Speaker Robin Vos, R-Rochester, requested a meeting with Evers "as soon as possible" to discuss ways to deal with COVID-19, and a Vos spokeswoman said Vos hadn't yet heard from Evers.
Evers' office said Friday it didn't have any updates on the proposed meeting.
Hospitalizations for COVID-19 have soared in Wisconsin in recent weeks, with the tally of 907 patients Thursday more than triple the 297 patients hospitalized a month ago. The Fox Valley and northeast Wisconsin have been hit particularly hard, with some hospitals transferring patients and staff to other locations.
Despite the surge in cases and hospitalizations, Republicans haven't introduced any strategies to address the coronavirus outbreak. Senate Majority Leader Scott Fitzgerald, R-Juneau, told the Milwaukee Journal Sentinel that Republicans are waiting for a ruling in the mask-mandate lawsuit before coming up with a plan. Fitzgerald said he may be willing to close bars, but other Republicans would likely challenge such a rule.
For Vos, any statewide COVID-19 restrictions appear unlikely. Vos told the Wisconsin State Journal on Friday he is still convinced a regional approach, led by city and county regulations, is better than the statewide approach urged by the governor.
"I think it makes no sense to say if you have a pandemic, where one region of the state is really hard hit, and one region of the state is not, that they both have the exact same regulations," Vos said. "Just like you don't admit every person who gets COVID to the hospital, you don't treat every single person in the state as if they've gotten it the same way."
Despite legal challenges to municipal COVID-19 regulations, Vos said he believes they are legal.
If a court strikes down Evers' mask-mandate, Fitzgerald said he would reach out to the governor to begin the rule-making process. Still, Fitzgerald hasn't offered a set of rules he'd like and said it should be Evers' responsibility to introduce them in the first place. Fitzgerald told the Journal Sentinel he has urged Evers to work with lawmakers, but that Evers told him he didn't think Republicans would agree to any rules at all.
Vos wouldn't say whether Republicans would pass a new statewide mask mandate if it were struck down, but he said most people are already following it. He said Republicans did agree on the need to control the spread of the virus, which is why they didn't meet to strike it down.
"I don't think the masking requirement to me is as big a deal, which is why you'll notice the legislature did not come in and repeal it," Vos said.
Republicans rejected the first statewide plan the Evers administration put forward after the statewide stay-at-home order was struck down.
To try to prevent hospitals from becoming overwhelmed, Evers said Wednesday the state will open an overflow facility for COVID-19 patients next week at State Fair Park in West Allis.
COVID-19 deaths, which tend to lag behind hospitalizations and new cases, have also been up in the past 10 days, with the state reporting 16 deaths Friday and a daily average of 12 deaths — near the highest rate of the pandemic.
Kristine Hillmer, CEO of the Wisconsin Restaurant Association, said restaurant owners are working to make their restaurants safe but customers need to do the same on site and at home.
"It is a two-way street," she said. "The protocols set in place at a business are only as good as how they are followed, both by the business and those who patronize the business."
Brandon Scholz, CEO of the Wisconsin Grocers Association, said he hopes that with the coalition's efforts, "others around the state will take us up on the challenge to do the same."
Among other partners in the effort are groups representing gas stations, realtors, municipalities, dentists and nursing homes.
Madison hospital procedures
UnityPoint Health-Meriter, SSM Health St. Mary's Hospital and UW Health said they are assessing schedules for non-emergency and non-urgent procedures and surgeries, with the possibility of "limited" postponements.
Urgent procedures like C-sections, appendectomies, bone fracture repair and other emergency surgeries will continue, the hospitals said in a statement.
"While we're confident in our ability to care for an increasing number of patients, we continue to ask our community to support us by wearing a mask, physically distancing and washing their hands," the hospitals said.
Dane County had a record 63 patients hospitalized with COVID-19 Thursday, well above the county's previous peak of 46 in early April.
Anyone with a medical emergency should call 911 or go to an emergency department, the Madison hospitals said, adding that they have taken precautions to keep patients and staff safe.
Details may vary by location and health system, and staff will contact patients whose procedures will be rescheduled.
In mid-March, when the COVID-19 outbreak first erupted in Wisconsin, the Madison hospitals and many others around the state canceled most elective procedures, resuming them in late April.
State Journal reporters Jeff Richgels and Riley Vetterkind contributed to this report.
Concerned about COVID-19?
Sign up now to get the most recent coronavirus headlines and other important local and national news sent to your email inbox daily.