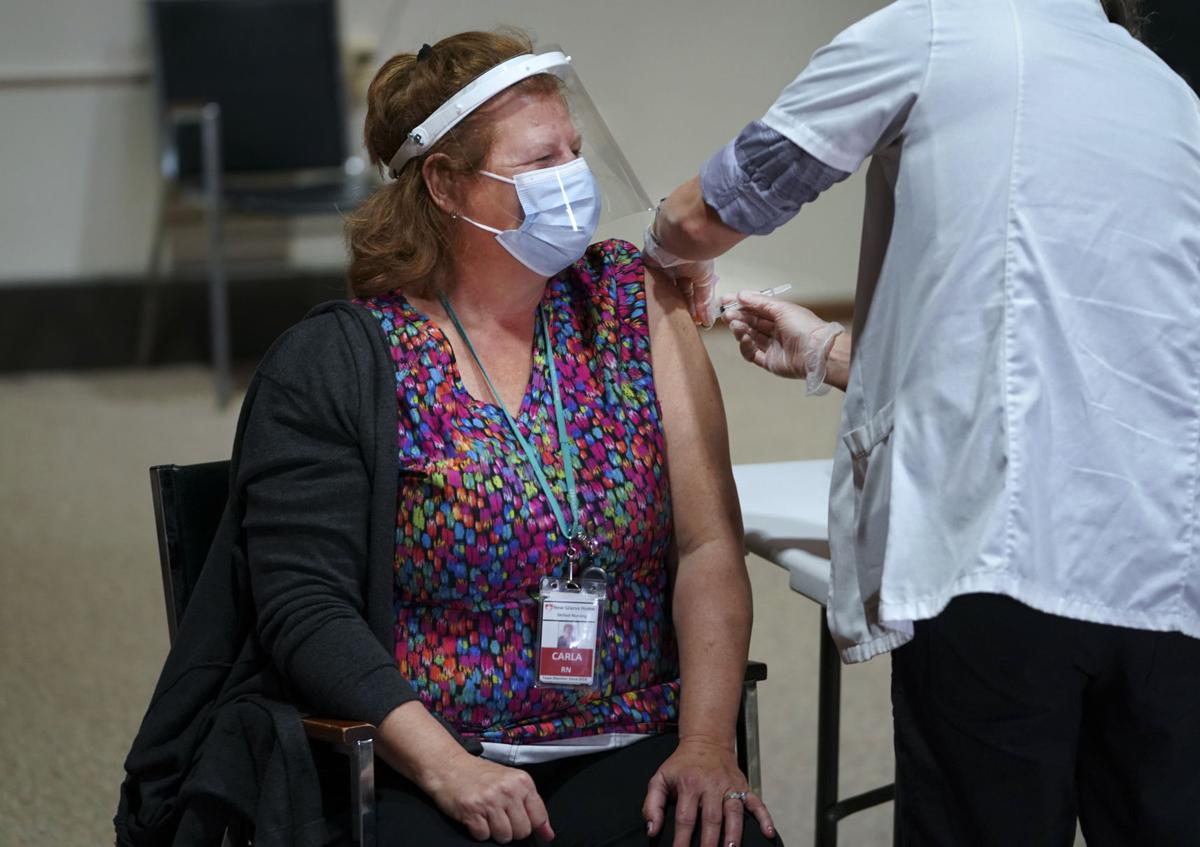 About 140 people at New Glarus Home were among the first nursing home residents and staff in Wisconsin to be vaccinated against COVID-19 Monday, as CVS and Walgreens began to inoculate some of the state's most vulnerable populations in an effort to control the pandemic.
"It's tears of joy that we finally have a vaccine," Patty Emberson, director of nursing at New Glarus Home, said of the milestone. "We want life to get back to normal. We want these residents to be able to see their loved ones."
CVS and Walgreens didn't identify which of the state's 360 nursing homes were first in line for getting a portion of the state's allocation of Moderna's vaccine against the coronavirus. Statewide, nine nursing homes started vaccination Monday and 42 were expected to begin by Thursday, said state Department of Health Services spokeswoman Elizabeth Goodsitt, who declined to name the facilities.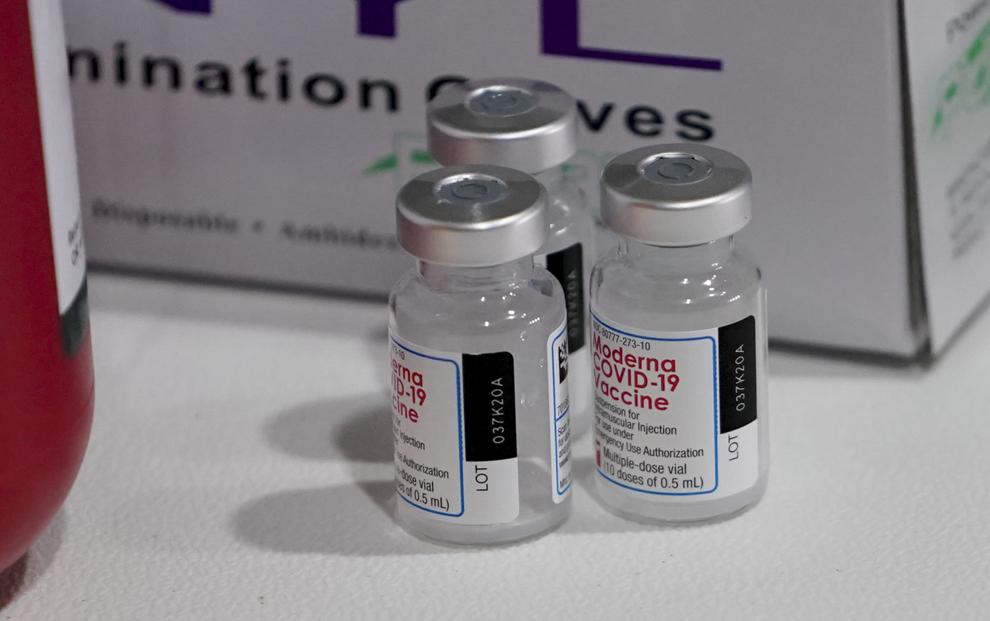 New Glarus Home in New Glarus, about 25 miles southwest of Madison; Markesan Nursing Home in Markesan, about 60 miles northeast of Madison; and Evergreen Health Center in Oshkosh were among the facilities where vaccination began Monday, said John Sauer, CEO of LeadingAge Wisconsin, which represents nursing homes and assisted living facilities.
"It's a cause for celebration," Sauer said of the vaccination effort starting in nursing homes. "We've got a long way to go, but this is an important first step."
Emberson said 70 of the New Glarus nursing home's 74 residents and 69 of about 120 staff were expected to get shots, administered by Walgreens. The pharmacy will return on Jan. 25 to provide second doses to those inoculated Monday and to offer first doses to others, coming again on Feb. 22 if needed to provide additional second doses.
Hopefully more staff will choose to be immunized in January, but it isn't mandatory, Emberson said.
"This is a very big day," she said. "It's a step in the right direction."
Federal health officials designated health care workers and nursing home residents as the top priority groups for the limited initial supply of two COVID-19 vaccines authorized this month, by Moderna and Pfizer.
As of Sunday, the state had been allocated 129,675 doses of the Pfizer vaccine and 135,900 doses of the Moderna vaccine, the state health department said. Nearly 40,000 doses of the vaccines had been administered and reported to the Wisconsin Immunization Registry.
On Dec. 14, 10 UW Health employees were among the first people in Wisconsin to be immunized, with the state's first allotment of Pfizer's vaccine. More of the state's 400,000 health care workers continue to be vaccinated as the effort begins at nursing homes, which have about 28,500 residents and a similar number of staff.
Vaccination is expected to start next month in the state's 4,500 or so assisted living facilities, which have about 67,000 residents and a similar number of staff.
Nursing homes and assisted living facilities make up 1% of Wisconsin's COVID-19 cases but account for 27% of the deaths, or 1,255 of the total 4,711 deaths.
Also next in line for immunization, according to a federal advisory panel, are people 75 and older and essential workers such as firefighters, teachers and grocery store workers. The general public is expected to be able to get shots by spring.
COVID-19 cases and hospitalizations have declined in Wisconsin and Dane County since mid-November, while deaths statewide have held steady at an average of about 40 to 60 a day. Health officials are concerned holiday travel and gatherings could reignite a surge, though that didn't happen after Thanksgiving.
Fave 5: Reporter David Wahlberg picks his top stories of 2020
My year as the State Journal's health reporter has been consumed by COVID-19. I've covered many coronavirus developments and media briefings, but the stories that stand out most to me are those showing the humanity of the pandemic.
Four of my five picks are about people fighting COVID-19 or those who succumbed to it. The fifth, from that hard-to-recall time of January, looks at new genetic testing and treatment for spinal muscular atrophy, a rare muscle-wasting disease.