Numbers in a new national report show Wisconsin is at "a standstill" in improving the well-being of its children, according to a Madison nonprofit that advocates for children and families.
"Some of the indicators (of well-being) have not merely stalled but have gotten worse," Kids Forward said in a statement, adding that the state's "high ranking masks significant racial and ethnic disparities."
Wisconsin's child well-being ranking dropped from 12th in the nation in 2018 to 13th this year, according to the Kids Count Data Book, released Monday.
The annual report, now in its 30th year, tracks child well-being on four measures: economic well-being, education, health, and family and community. Each of those areas has four data points that contribute to a state's ranking. This year's report compares census data from 2017 to that of 2010 to evaluate progress.
The report is created by the Annie E. Casey Foundation, a Baltimore-based private philanthropy that focuses on advancing research to support at-risk children across the nation. The foundation also awards grants to help federal agencies, states, counties, cities and neighborhoods support those children.
Kids Forward, the Madison nonprofit, has partnered with Kids Count to provide Wisconsin-specific analysis of the rankings. Kids Forward pushes policymakers and other Wisconsin stakeholders to enact "long-lasting solutions that break down barriers to success for children and families."
Erica Nelson, race to equity director at Kids Forward, said although Wisconsin did better than 37 other states, there are several areas that need improvement, especially in terms of racial equity.
"Being ranked 13th as a state, I think that feels good when you look at it," Nelson said. "But the challenge is around complacency. Is 13th good enough for Wisconsin's children?"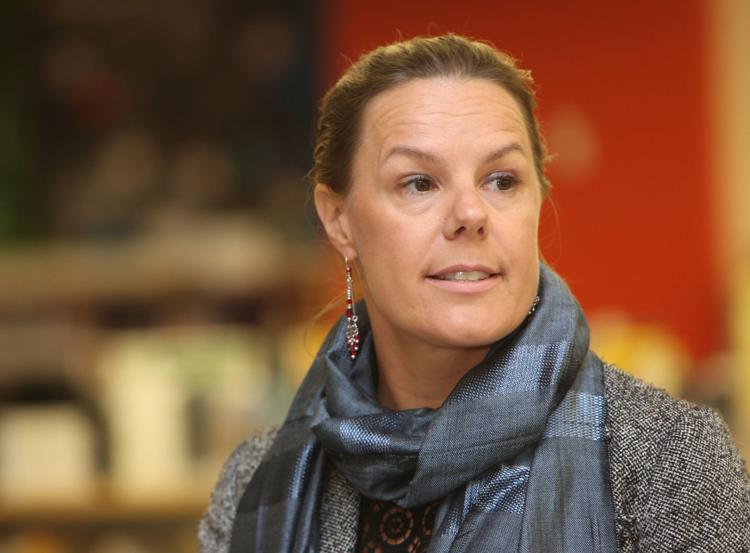 Wisconsin improved across all measures for economic well-being, moving from a rank of 10th in 2018 to seventh in 2019.
Notably, the number of children whose parents lack secure employment in Wisconsin decreased from 30% in 2010 to 22% in 2017. The number of children living in homes with a high housing cost burden dropped from 36% in 2010 to 23% in 2017.
But poverty disproportionately affects racial minorities in Wisconsin, according to Kids Forward's analysis.
Overall, child poverty rates decreased from 19% in 2010 to 14% in 2017. But 36% of African American children live in poverty in Wisconsin, four times the rate of white children. Similarly, 27% of Hispanic children in Wisconsin live in poverty.
A similar gap is present across educational measures, with only 7% of white students failing to graduate on time in Wisconsin for the 2016-17 school year, while 20% of Hispanic students, 21% of Native American students, and 33% of African American students did not graduate on time.
"When you look at things with an equity lens and a racial equity lens in particular, the story changes a little," Nelson said. "There's a lot more room for improvement."
In the categories of education and family and community, Wisconsin fared the same in 2018 and 2019, ranking 15th in education and 18th in family and community.
The number of eighth-graders not proficient in math and the number of children ages 3 and 4 not in school stayed the same from 2010 to 2017. The rate of fourth-graders not proficient in reading and the number of high school students not graduating on time decreased two percentage points.
In the family and community category, the number of Wisconsin children in single-parent families, children in families in which the head of household doesn't have a high school diploma and the children living in high-poverty areas remained the same or nearly the same.
The only measure showing significant improvement in the family and community category was teen births per 1,000, decreasing from 26% in 2010 to 14% in 2017.
In the health category, Wisconsin's ranking improved from 20th to 14th, but its numbers were almost unchanged. The number of children without health insurance decreased from 5% in 2010 to 4% in 2017. The number of teens who abuse alcohol or drugs decreased from 5% to 4%.
The other measures of health — the number of low-birth-weight babies, and the number of child and teen deaths — either worsened slightly or stayed the same.
Nelson said addressing child poverty could have the largest impact on improving these numbers because poverty has ripple effects in all areas of child well-being. She said economic instability negatively affects health, education and engagement with the community.
But poverty is such a large problem that addressing it can seem "extraordinarily overwhelming," Nelson said.
Creating a strong economy in which parents can make a living wage, afford housing and create a healthy environment for their kids is a "critical" part of it, Nelson said.
Another is pushing elected officials to advance policies that support families, such as expanding BadgerCare and Medicaid, boosting funding for education and increasing the state earned income tax credit for families, Nelson said. Kids Forward plans to advocate for these policy changes.
Nelson said high-level stakeholders, such as lawmakers, educational institutions and social services, need to connect with people on the ground, like nonprofits, to find a multifaceted approach to address child poverty.
She said Wisconsin needs to "act with urgency" to find solutions.
"Twenty-two percent of our population is children in the state of Wisconsin," Nelson said. "And they are 100% of our future."
[Editor's note: This story has been updated to reflect a correction. An earlier version misstated the graduation rates of non-white students.]