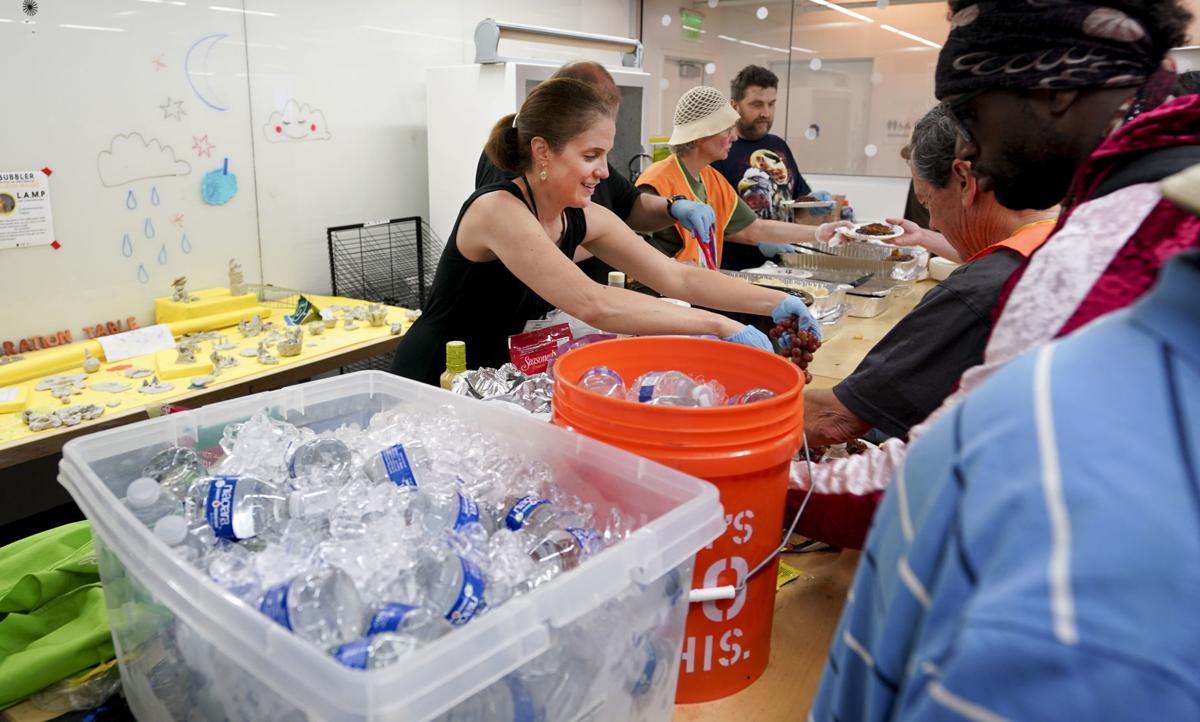 Latesa O'Neil and Tiffany Williams knew there was a heat wave coming.
But they had no way of knowing that what would end up being the hottest day of the year would also fall on a day when electrical system failures knocked out power to thousands — and that the help they sought to provide would become that much more important.
The Madison sisters, ages 32 and 29, were passing out bottles of water from a friend's minivan parked near the Capitol Square Friday as temperatures climbed into the 90s and the heat index into triple digits.
"I heard about a heat wave coming and I was just making sure that the homeless and the elderly had enough water," O'Neil said. "At the same time, I guess, the explosion happened with MG&E, so I heard a lot of homeless were getting displaced from certain areas so we decided to come this way."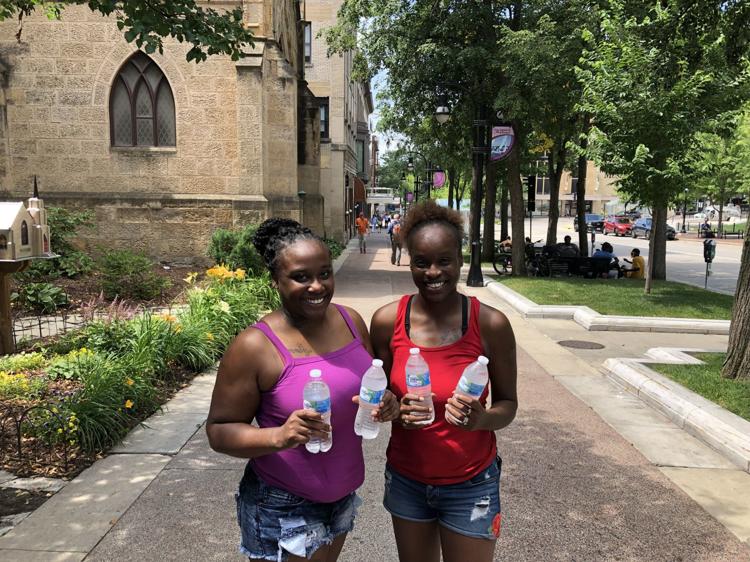 The two estimated they'd gotten donations of more than 500 bottles of water, plus ice to keep it cold, and had already been to Penn Park and other sites on the South Side to pass it out.
City and county officials praised the community Friday for pulling together to ensure everyone weathered the heat wave and power outage safely. There were no reported deaths or injuries as a result of the potentially lethal combination of dangerous heat and no air conditioning.
"We completely attribute that to the community coming together the way it has," Dane County Executive Joe Parisi said.
The city's homeless resources center, The Beacon, lost power soon after the morning explosion and fire at Madison Gas & Electric's substation near Blount Street and East Washington Avenue. It later closed for the day.
Dozens of people who planned to use the center Friday first gathered outside during the morning and were later redirected to the Central Library Downtown, which not only had electricity and air conditioning, but a free lunch.
Among those there was Chris Conner, 44, who said he's been homeless since October and in Madison for nearly three months. He planned to spend the day at the library — mainly for the Wi-Fi access, he said — and stay again at the men's overnight shelter at Grace Episcopal Church on the Square, assuming it was open.
"My main priority for tonight is to see if the shelter is open," he said. "If not, don't have a clue yet" about what to do.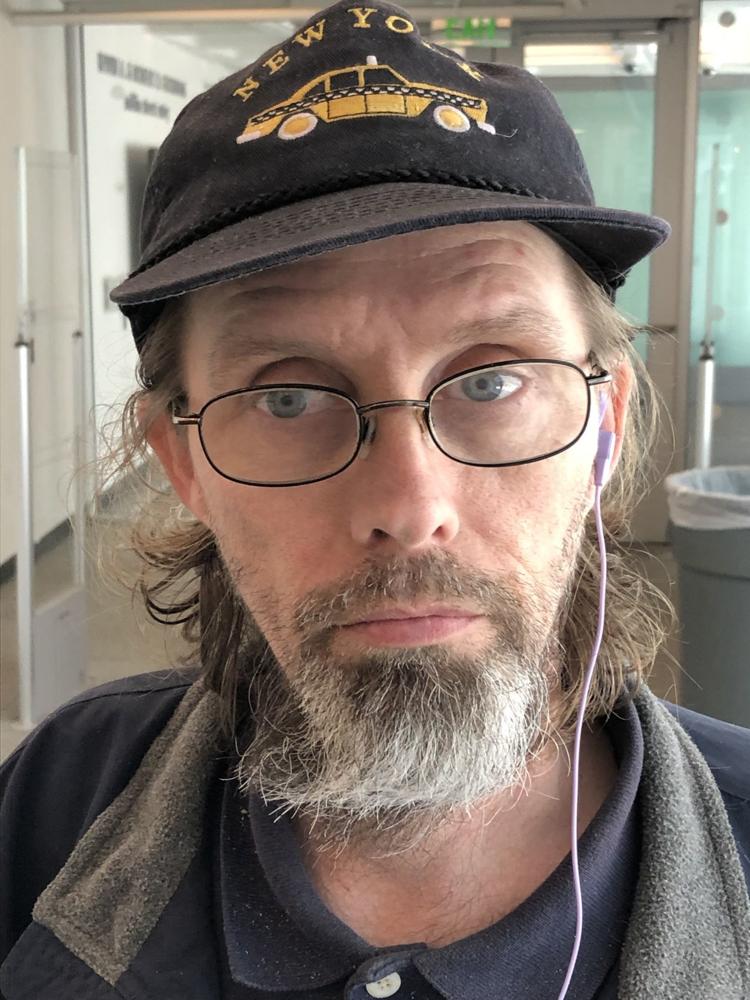 Grace had electricity as of about 2 p.m. Electricity at the St. John's Lutheran Church men's overflow shelter at 322 E. Washington was also restored and able to open for the night, according to officials with Porchlight, a homeless services provider that runs the shelters.
Glenn Ruiz, case manager for the men's shelter, said the number of people staying at the two sites has "spiked a little bit with the heat" to more than 90 from a usual population of about 60. Grace has a capacity of about 70 and St. John's 50 to 60.
The Salvation Army shelter for women and families on East Washington Avenue, about two blocks from the site of the MG&E Blount Street substation, lost power, but regained it at about 4 p.m., said Mary Nickelson, who works at the shelter.
The families that sought to stay in the shelter overnight were instead given hotel rooms, Nickelson said, because if the power went out again, small children would be the most affected in the shelter.
The Madison Senior Center was largely empty Friday afternoon while power was still spotty in the area, even though it had been declared a city cooling center. The Capitol Centre high rise, an affordable housing apartment building for the elderly and disabled, never lost power, according to a resident there Friday afternoon.
Power went out Friday morning at Capitol Lakes, a senior facility on West Main Street, affecting 62 residents of its nursing home and 41 residents of its assisted living facility, said executive director Tim Conroy.
A backup generator ran elevators and emergency lights and power outlets, and backup batteries kept computerized medical records operating. Power was restored by early afternoon.
There was no need to move residents because temperatures in the building did not become dangerously hot, Conroy said. "We have a lot of fans and plugged them into the emergency power. That kept things cool."
He said there is no set temperature at which residents would be moved. "If residents' safety and health were compromised, we would move them," he said.
Medical impacts
The power outage caused some elective surgeries at UW Hospital to be postponed Friday — even though the power didn't go out there — to prepare for a possible increase in patients in the emergency room or operating rooms from the power outage Downtown, spokeswoman Lisa Brunette said.
She also said UW Health's Union Corners Clinic on Winnebago Street was closed shortly after the power outage began and remained closed Friday afternoon.
At SSM Health, some elective procedures at St. Mary's Hospital and Davis Duehr Dean Eye Care Surgery Center were postponed Friday out of caution, spokeswoman Lisa Adams said, and SSM Health's Adult Day Health Center on Atwood Avenue was closed because of the power outage.
UnityPoint Health-Meriter's West Washington Clinic was closed Friday due to the power outage, spokeswoman Leah Huibregtse said.
"While we have activated our incident command center to monitor the situation, our hospital continues normal operations," she said.
'Sensitive populations'
ARC Community Services on Dayton Street and ARC House on North Paterson Street were also impacted by the power outage, said Hannah Mohelnitzky, spokeswoman for the city Engineering Department.
City officials were "checking on their status" and "working with other sensitive populations," Mohelnitzky said.
Representatives from ARC, which provides addiction treatment services, didn't respond to messages or declined comment.
Beacon director John Adams said the shelter was expecting to have to throw away food after the power outage, and made a plea for donations.
"We've pretty much lost everything," he said. "Any donations of milk and eggs and whatever would be greatly appreciated. We've lost freezers full of food."
Be the first to know
Get local news delivered to your inbox!