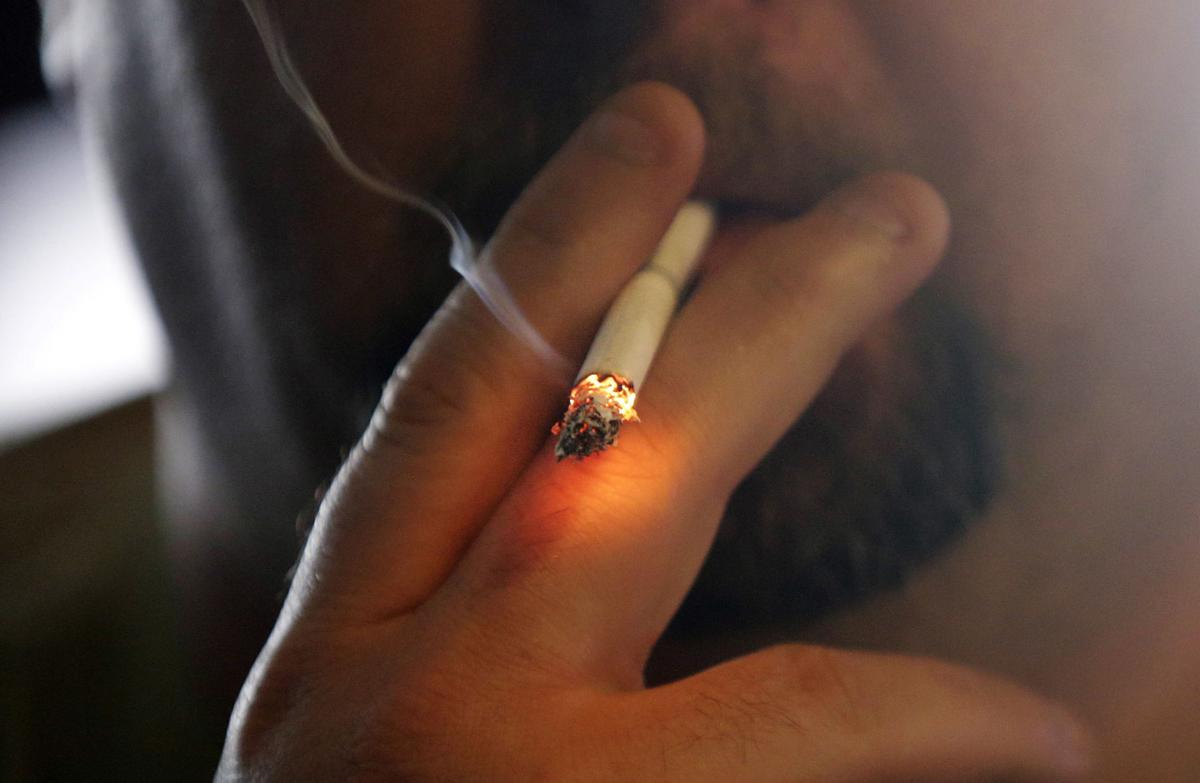 UW-Madison researchers are asking smokers to try low-nicotine cigarettes in a study that comes as the Biden administration is reportedly looking at requiring tobacco companies to reduce nicotine in all cigarettes to non-addictive levels.
Now, the Biden administration may try to require non-addictive or minimally addictive levels of nicotine in cigarettes sold in the U.S., to encourage smokers to quit or switch to less harmful alternatives such as nicotine gums, lozenges or e-cigarettes, the Wall Street Journal reported this week.
The degree to which low-nicotine cigarettes can help smokers quit or switch to other products is a key question of the study in Madison, by the UW Center for Tobacco Research and Intervention.
Each group is asked to quit regular cigarettes for a week two different times, with a weeklong break in between. One group tries low-nicotine cigarettes, another tries Juul e-cigarettes and the third uses neither during these weeks. All of the people wear a patch, which one week contains nicotine and the other week is a placebo.
"We're trying to understand what are the ways products that aren't typical combustible cigarettes might serve as a substitution or might help people quit or cut down on their own cigarettes," said Megan Piper, lead investigator of the study and associate director of research at the center.
For smokers attracted to the smell of tobacco or the feel of dragging on cigarettes, low-nicotine cigarettes may help them smoke less, said Piper, president of the Society for Research on Nicotine and Tobacco. For those mostly driven by the need for nicotine, e-cigarettes might be a less harmful alternative, she said.
"Sometimes if people have a chance to try a product that may have lower risk or that may be less addictive, it might be a product they might be interested in continuing to use," Piper said.
Moonlight's a go
The UW-Madison study's low-nicotine cigarettes, obtained from the federal government, have 0.3 mg of nicotine per cigarette, Piper said. The FDA in 2019 approved Moonlight, a cigarette with nicotine content of 0.2 mg to 0.7 mg per cigarette, according to the agency.
Other studies have shown that low-nicotine cigarettes can make smokers more likely to quit or switch to less harmful alternatives. Nicotine content can be reduced by modifying tobacco plants or removing nicotine from leaves during manufacturing.
The Biden administration is also expected to say whether it will pursue a ban on menthols by Thursday, the deadline for responding in court to a citizens' petition seeking the ban, the Wall Street Journal said.
Piper said she expects tobacco companies to fight a ban on menthols, which are popular among adolescents and African Americans, and any requirement to reduce nicotine in cigarettes to non-addictive levels.
"The goal is to drive people away from combusted cigarettes," she said. "Obviously, Big Tobacco is going to be very against this."
In a statement to the Wall Street Journal, a spokesperson for the tobacco company Altria said: "Any action that the FDA takes must be based on science and evidence and must consider the real-world consequences of such actions, including the growth of an illicit market and the impact on hundreds of thousands of jobs from the farm to local stores across the country."
E-cigarettes
The FDA has banned flavors, except for menthol, in e-cigarette pods like those in Juul but not in disposable e-cigarettes or refillable tanks used for vaping.
E-cigarettes are considered less harmful than regular cigarettes for people who already smoke, but health officials are concerned they can encourage youth to become addicted to nicotine and begin regular smoking.
Most cases were linked to adding vitamin E acetate to e-cigarettes containing THC, the ingredient in marijuana that produces a high. After such findings, reports of the injuries declined dramatically.
Smokers interested in signing up for the UW-Madison study can go to go.madison.com/smoking or call (855) 766-5389.